I had never been to Finland prior to this past winter. The city is easy to get around and has plenty to offer. I imagined something more along the lines of Oslo but instead I got a Russian inspired city. I also did not realize how easy it is to use Helsinki as your base to visit, not one but at least 2 other countries!
How may you ask?
By using the excellent ferry system or over night cruises that the port terminal offers.
Helsinki to Stockholm and back with Tallink Silja
A popular weekend activity for locals is a 2-night cruise to Stockholm. You board in Helsinki and then spend the weekend aboard a cruise ship with a full day spent in Stockholm. The Tallink Silja itself is a moving resort. As you travel to your next destination you can dine, shop and enjoy fun entertainment and then just arrive without the hassle of having to pay any attention to the travel part.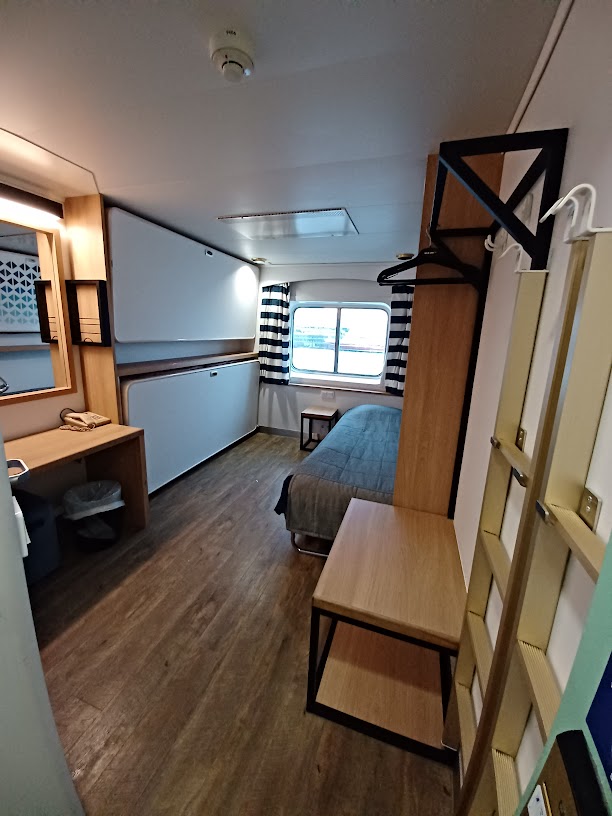 For breakfast and dinner, I dinned at the buffet. The selections were top notch and had so many options. If you are a seafood fan you could choose from all sorts of fish or crustaceans. My favorite thing about it (besides for the unlimited beer and wine) was how vegetarian friendly it was.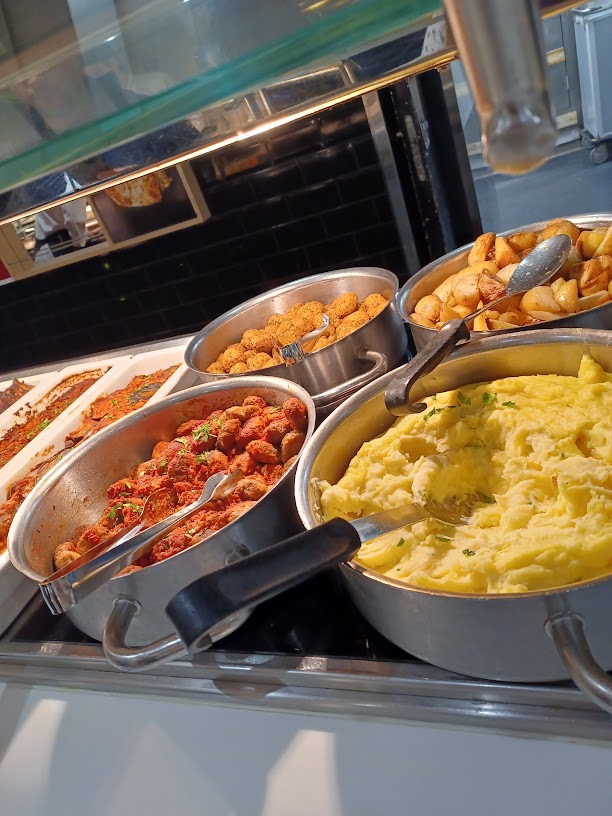 The ship works hard to create sustainable dining options using as much locally sourced food and limiting its single use plastics. Everything at the buffet is reusable. My biggest problems with cruise ships are, the amount of waste created, and it is nice to see them making positive choices. The ship itself doesn't use any fuel while it is in port and instead charges while it isn't moving.
If a buffet isn't your thing don't worry there are loads of restaurants to choose from including a seafood restaurant that is always top rated, The Happy Lobster. Outside of that you can find anything you might be in the mood for whether it be Italian, steak or even just a coffee.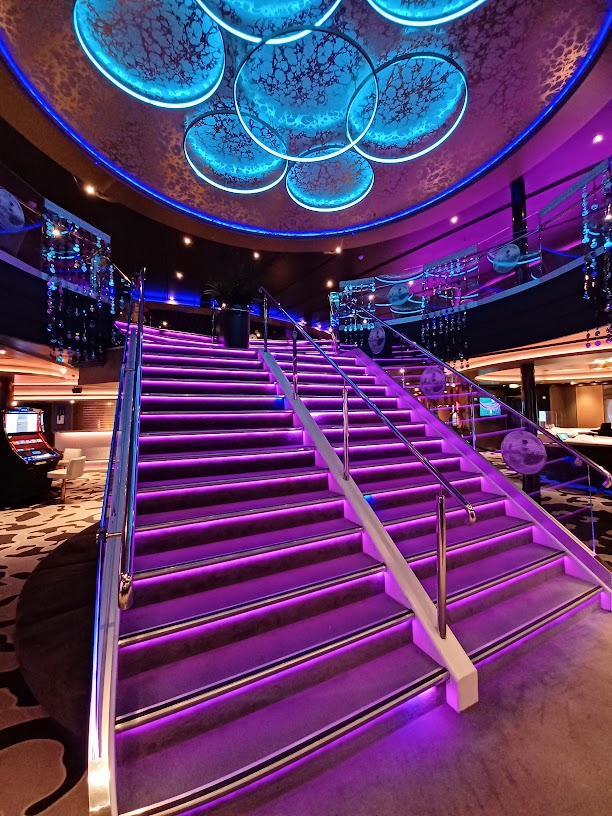 Each night there is a show at the Starlight. I was lucky enough to catch a both a tribute to Queen and Abba. Afterwards it turns into a night club where I also danced the night away. The first night the waves were strong, and you could feel it on the dance floor, but it was pretty funny. If you want a more low-key option, there is a pub and a wine bar.
You travel overnight and then arrive for a full day in Stockholm! I had been to the city before, but I was able to do some things I didn't have time to do before. I had been dying to go to the Fotografiska museum and see the new exhibit they had.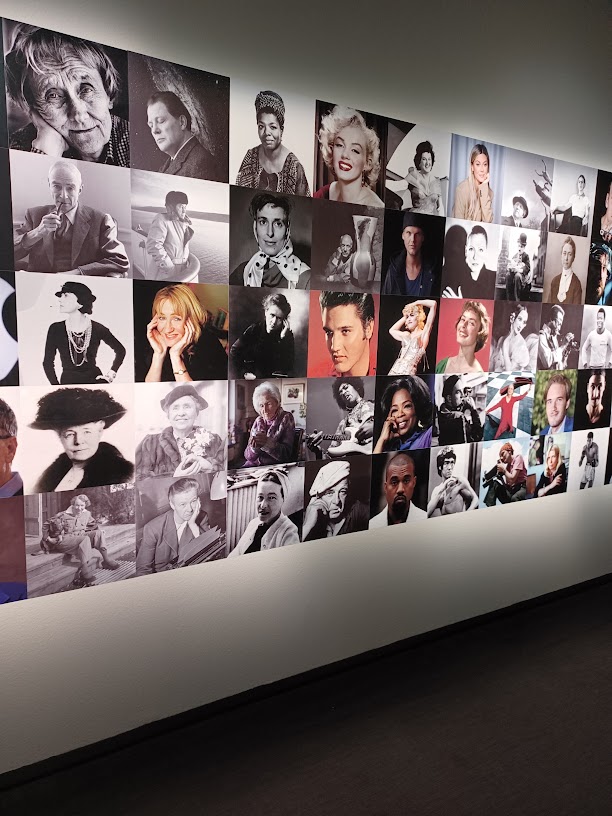 I spent the morning there and then did an afternoon walking tour with GuruWalk. Instead of going thru Old Town which I had already been to I learned about more modern Swedish society and walked around newer parts of the city.
Then I was back on the boat for dinner! Another night of entertainment and you arrive by 10am the next morning back in Helsinki. A whole weekend trip with no fuss.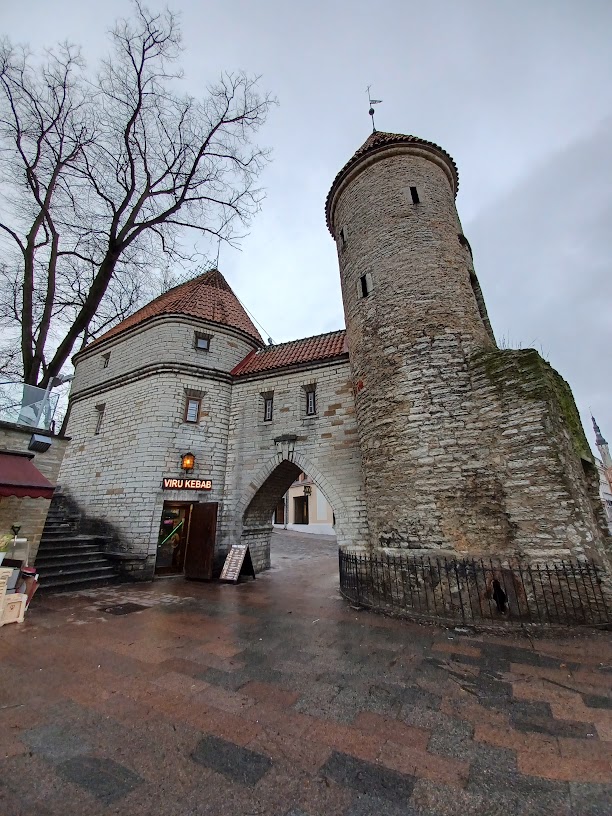 Another great weekend excursion from Helsinki: Tallinn, Estonia
You can do an easy weekend trip from Helsinki to Tallin with Viking Line XPRS. They have a few departure times throughout the day so you can choose when you would like to leave and return. Prices vary depending on when you want to go but you can check that out here. You can get a cabin for the day or just hang out in one of the restaurants or bars that the ship has. They even have karaoke.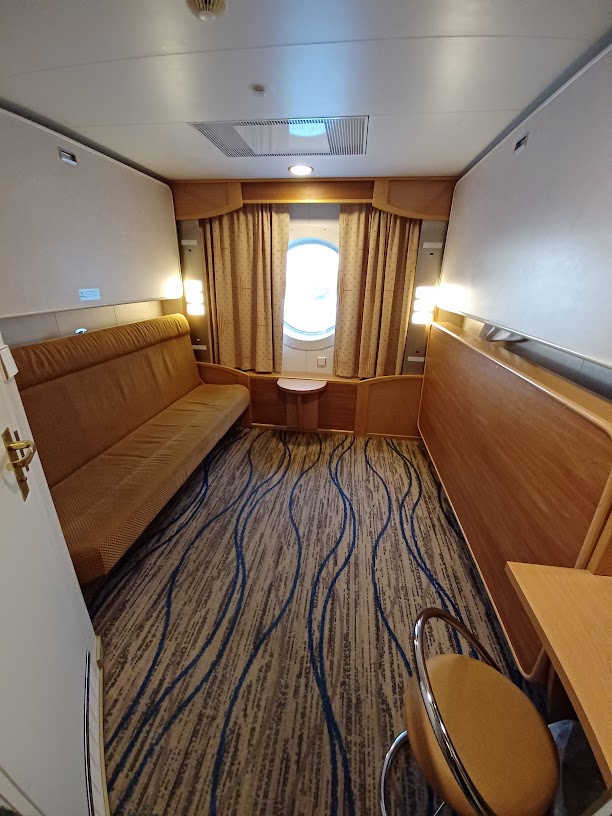 If you rent a cabin for the journey they have plenty of space to get some work done, freshen up or even nap.
The trip is about 2.5 hours, and you arrive right outside old town. This is the perfect way to spend a weekend in Estonia. The cruise ship is low cost and great amenities, not to mention easier than having to go thru an airport. Estonia is a way less expensive city then Helsinki as well. I recommend spending a weekend in this charming city.
I had been to Tallin once before and immediately fell in love upon arrival. If you are looking for ways to spend time in Tallin, I have all my original recommendations listed here.
Or check out what to eat in Tallin here.
I once again did a walking tour thru Old Town which is the most fully intact medieval city in Europe. The views never get old. There is a distinct, magical charm to the city. I immediately feel at home in this lovely, underrated city. Walk don't run to Tallin before it becomes so popular you miss out.
What do to with your time in Helsinki?
The first I do when I go to a new city is take a walking tour. Helsinki has a free one! It is the best way to get my bearings and learn a bit of history which is what I am always keen to do.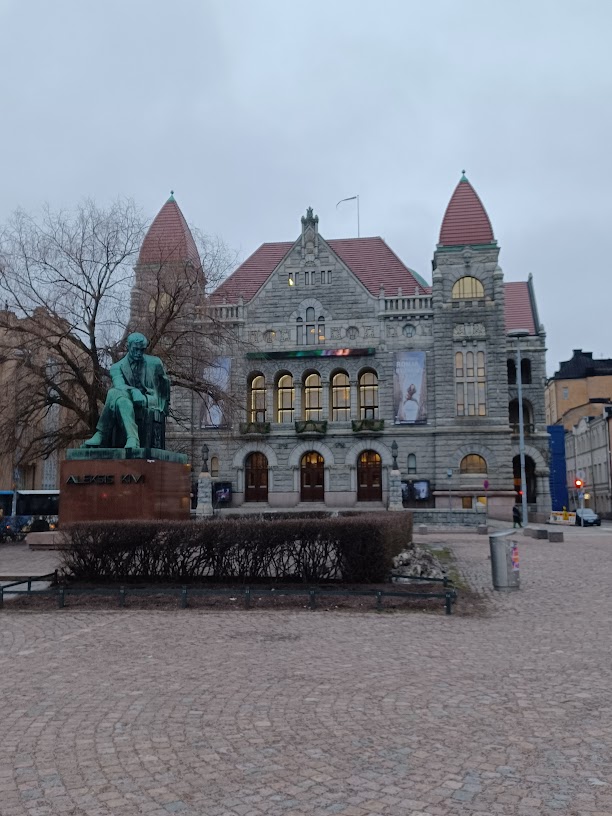 It snowed/rained my whole way thru the tour, and I decided to pop in for some coffee. Helsinki has some great coffee shops. The Finish love their coffee. On the main shopping road there are loads to choose from. I visited both Robert's and Café Esplanad while I was there. Roberts was more casual and they did cute designs on their pours. Café Esplanad had the feel of a Parisian café. The pastries were very good!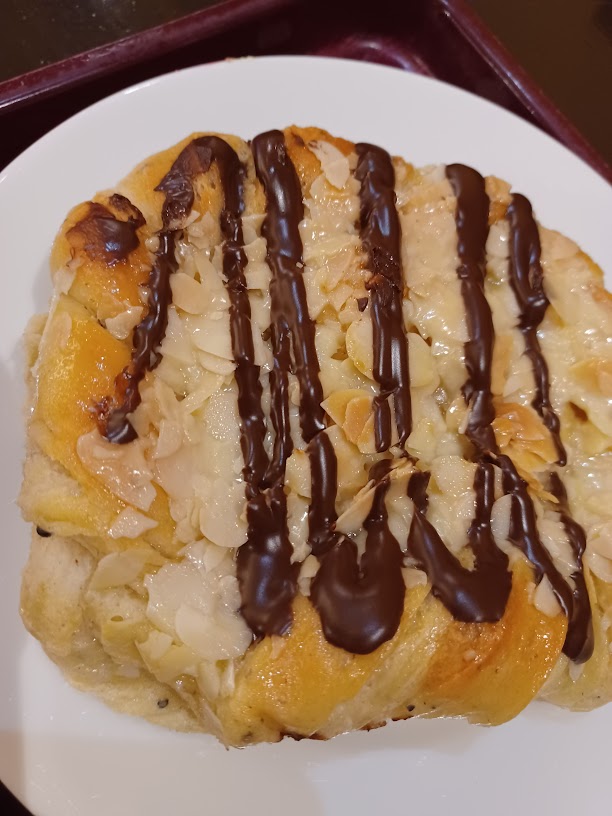 In the afternoon I headed to the sauna's. Now I am not the biggest fan of sauna's but when in Finland you have to go. I believe it is against Finish law to not go to at least one sauna when visiting the country.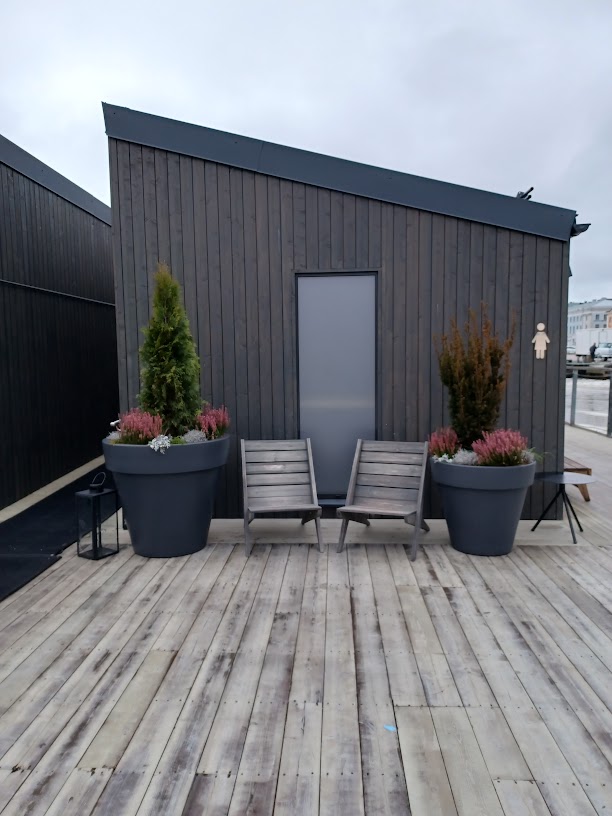 There are loads to choose from and all have different amenities. I chose Allas Seapool. For 18 euro you can use the facilities all day. They have a hot sauna and both heated and ice pools (outside). This is the part that gets me. They sit in a hot sauna and then jump into the cold pool. The ice pool at Allas is outdoors and you plunge into the ocean. The "heated" pool was maybe room temperature but since it was quite cold out it barely felt warm. They say its great for your system to reset but once is enough for me. The Finnish either have memberships to saunas or many homes/apartments are built with their own personal saunas.
The biggest tourist attraction in Helsinki is Suomenlinna. Which is an 18th century sea fortress and nature park spread across 6 islands. It has walking trails and a museum about the military and maritime history. I unfortunately did not get to go because it was snowing so hard the day I was supposed to. Just another reason to head back to Helsinki!
I only spent a few days in Helsinki and since a lot of that was working I didn't get to try as many restaurants as I'd like. But here is a quick sampling of a few places I tried and liked.
Where to eat?
St. Urho's Pub – a great spot for craft beers and well known for their thin crust pizza
Lappi Ravintola – a cozy cabin like atmosphere. A great place to get traditional Finnish dishes.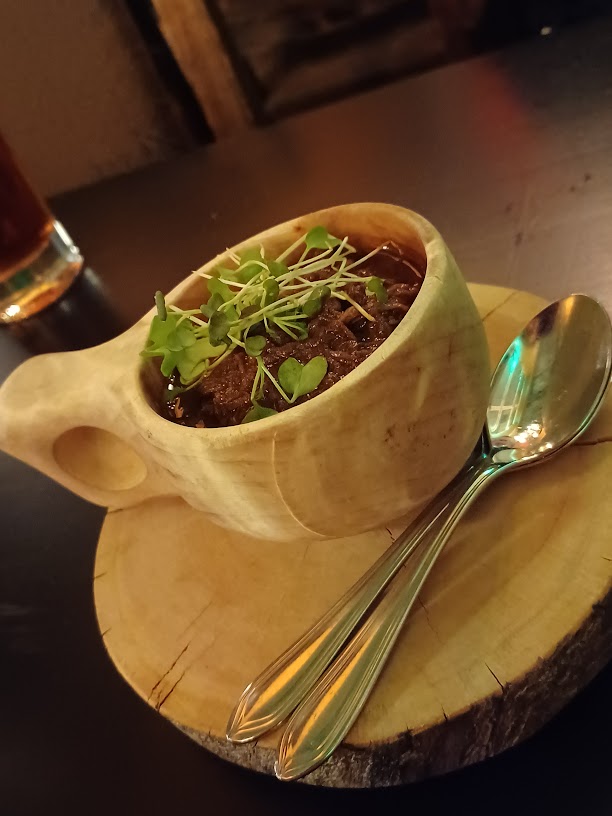 Hills Dumplings – this may be the best dim sum I have ever had. It is casual style Cantonese street food but expect to wait because this is one of the most popular places to eat in Helsinki.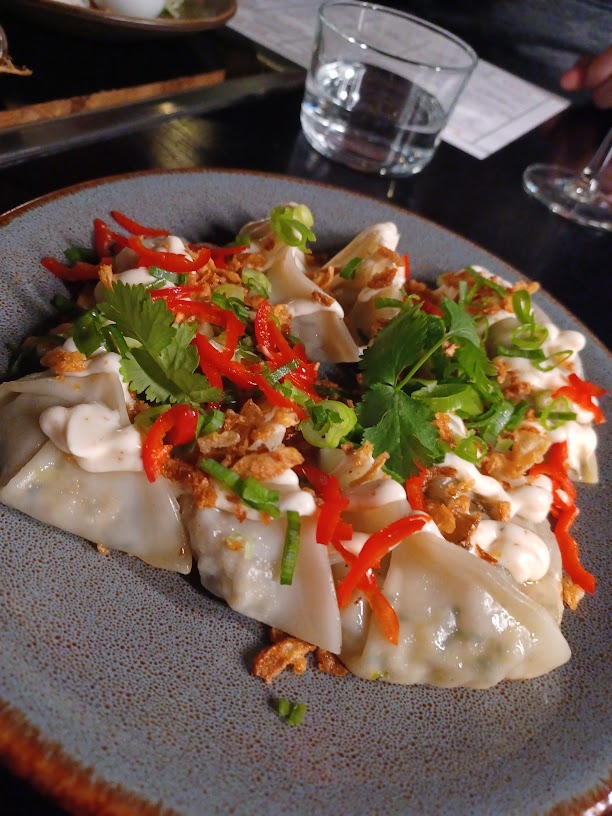 Hesburger – Finlands answer to Burger King. I am not a huge fast food person but I do like to try the local ones. The burger was fresh and the fries were delish.
Thank you to Tallink Silja and Viking XPRS for hosting me. As usual all opinions are my own.