I have driven thru Virginia so many times. I am not sure why it took me so long to get to Richmond. How could I be sleeping on a city as wonderful as this one?
I love colonial looking cities. The blending of old and new. Richmond has so much to offer when it comes to history but it has tons of modern stuff worth checking out too. It is a hub for breweries, restaurants, museums, art, education and nature. This is the second US city I have visited and thought, I could live here.
Where to stay? 
If you aren't sold on just going ahead and moving to Richmond then may I suggest staying at the Linden Row Inn. This hotel is made up of 7 row houses and their attached carriage houses, built in the mid 1800's, this hotel is perfect for feeling like you have stepped back in time while still enjoying all the amenities of now.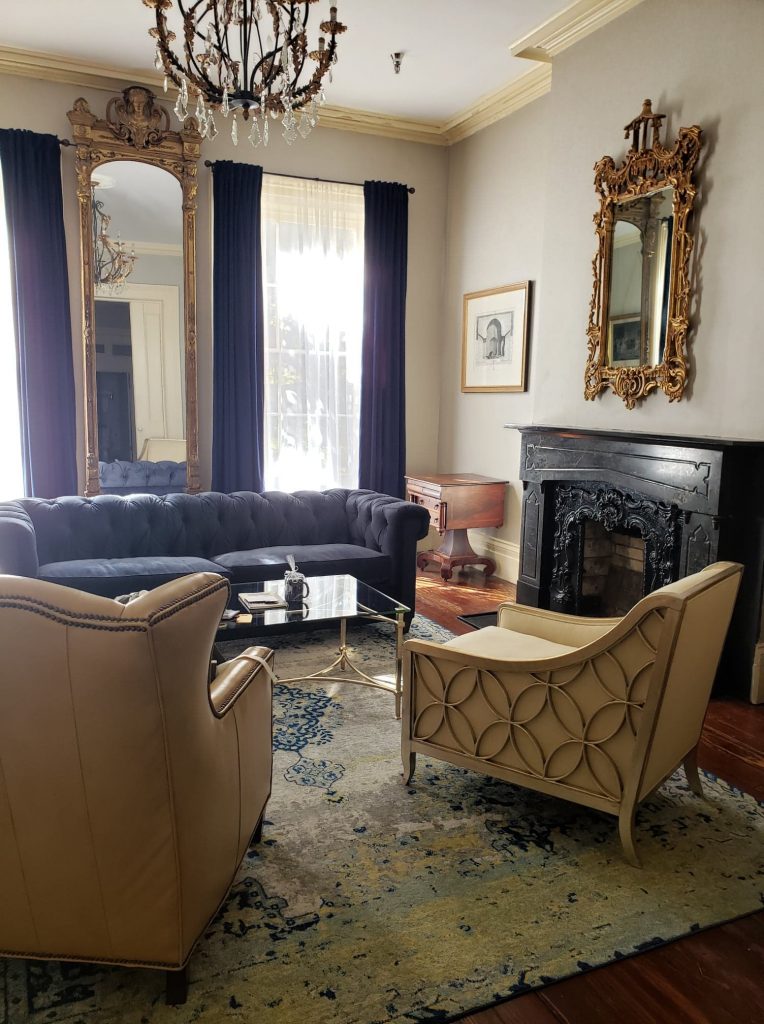 The row houses have been turned into beautiful suites which include sitting rooms, bedrooms and large bathrooms. I channeled my inner Mary Todd Lincoln as I sat in my giant bed and watched TV on the flat screen. Funny, I know.
The original carriage houses have been turned into garden rooms. They host a lot of weddings here and the guests rooms open into the garden, very convenient for attending the party. The rooms are quaint and cool in this shaded garden area. It is also said that Edgar Allan Poe hung out in this very garden when he was a child and wrote poetry here.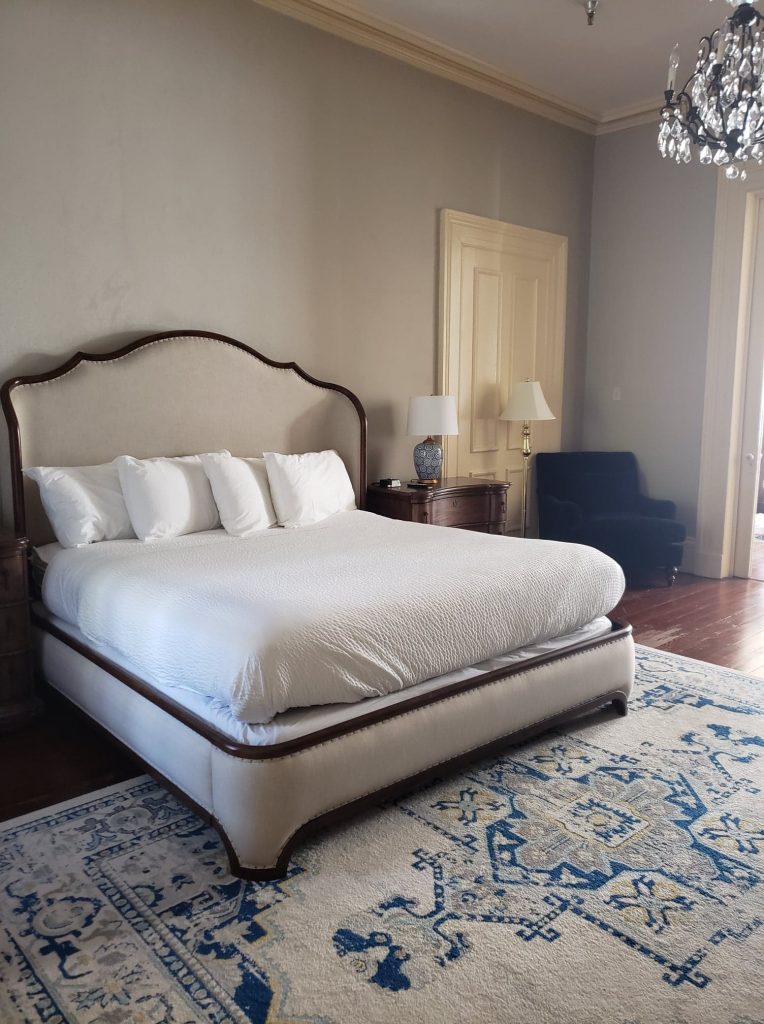 If you aren't there for a wedding, simply order a drink from the restaurant and take your cocktail to an outdoor table to relax. More on the restaurant later.
Check out the Linden Row Inn here to book your stay!
What to do?
Where do you start in a city like Richmond?
I recommend hitting up a few museums. Right now they are only allowing a few people at a time so calling ahead is a good idea for any museum. I started at the Black History Museum which is located in Jackson Ward. The building the museum now sits in used to be the first black, female owned bank. It is a timeline of Black History and rights in Virginia. It takes you thru slavery, civil rights, Jim Crowe and has a beautiful interactive hallway to follow all the major points of significance in Black History. The second floor is a changing exhibit. When I went it was about Jefferson and Monticello. Buy your tickets here.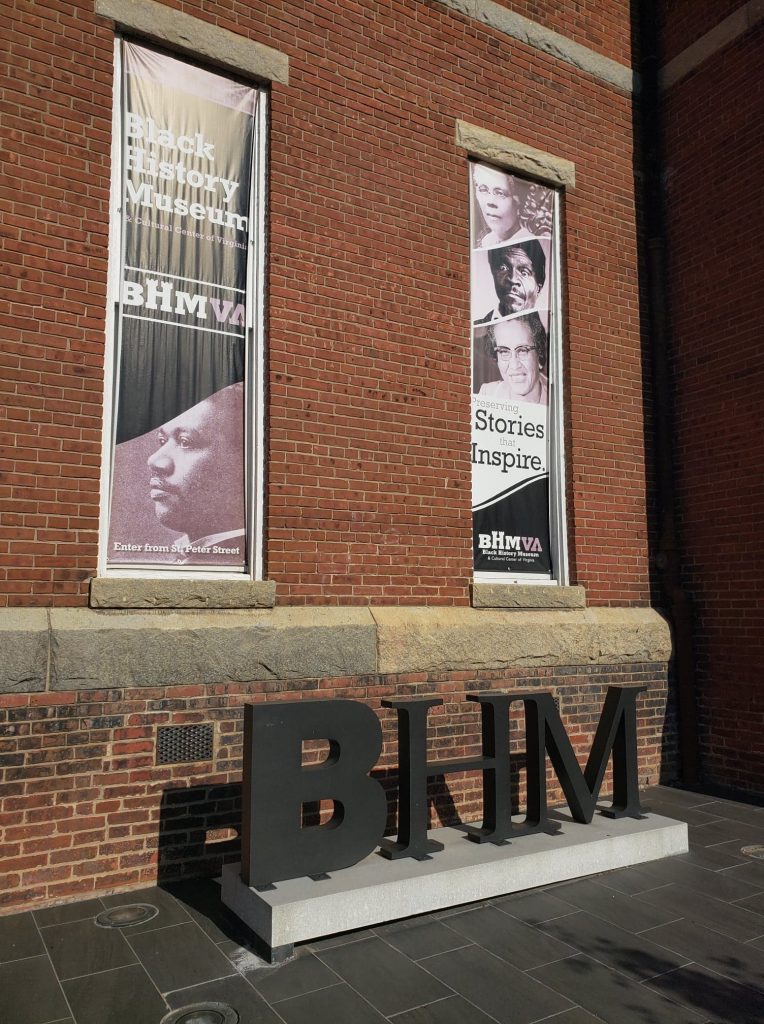 Edgar Allan Poe is a favorite of mine.  I used to attribute my love of true crime to a class I took senior year of high school. We had to do a presentation on a serial killer of our choice and I did H.H. Holmes and then could not stop learning about them. However someone pointed out it probably started way before that because I read The Tell Tale Heart in 7th grade and couldn't get enough.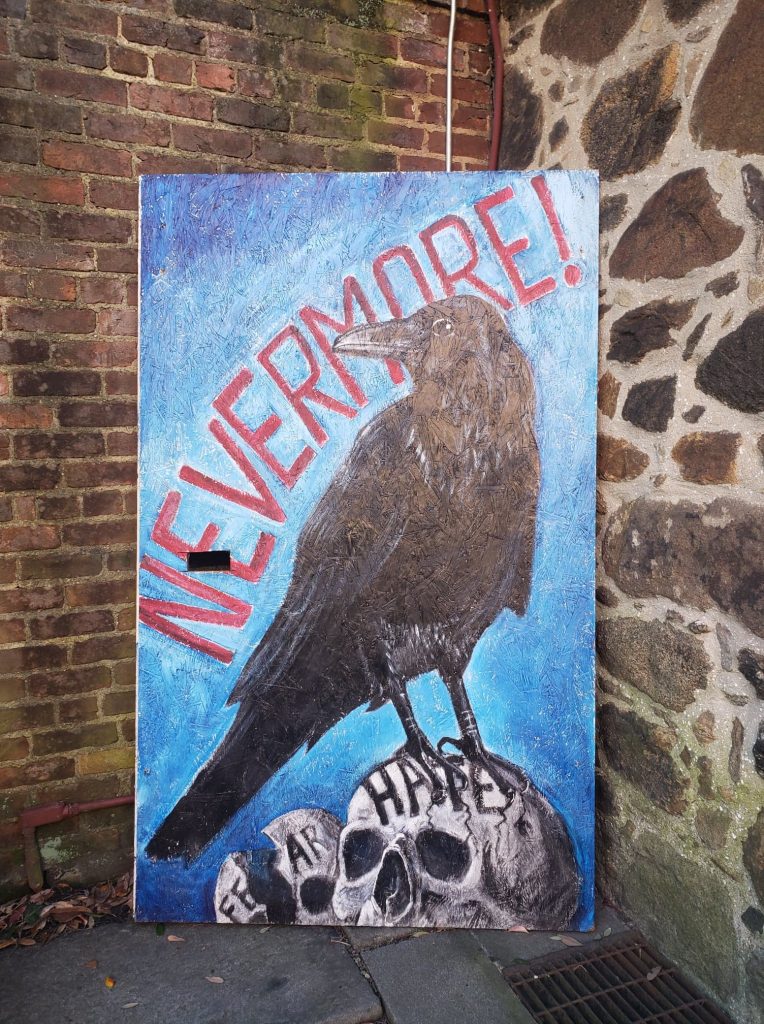 Anyway Richmond is the childhood home of Poe. His museum is housed in the oldest standing building in Richmond. It is a gray stone building with a courtyard garden that makes you feel like maybe Poe is lurking around the corner. It is made up of 3 buildings covering his childhood, his fame and the third building is dedicated to the mystery surrounding his death. They could never tell exactly how he died. They just found him dead. Highly recommend if you like him or enjoy literature. Check it out here.
Richmond has so many museums. Another big one is the VA Museum of Fine Arts. This place is huge and you could spend a big portion of your day exploring its exhibits or just wandering the grounds which has large sculpture gardens, outdoor cafes and a confederate church.
NATURE
Maybe because you're in a city you think it would be hard to find ways to explore nature but you would be wrong. Belle Isle is connected to Richmond by a pedestrian bridge. You can park at the beginning and spend a few hours crossing the suspension bridge and exploring the tiny island which used to be a WWII prison camp. The walk is a beautiful way to get outdoors.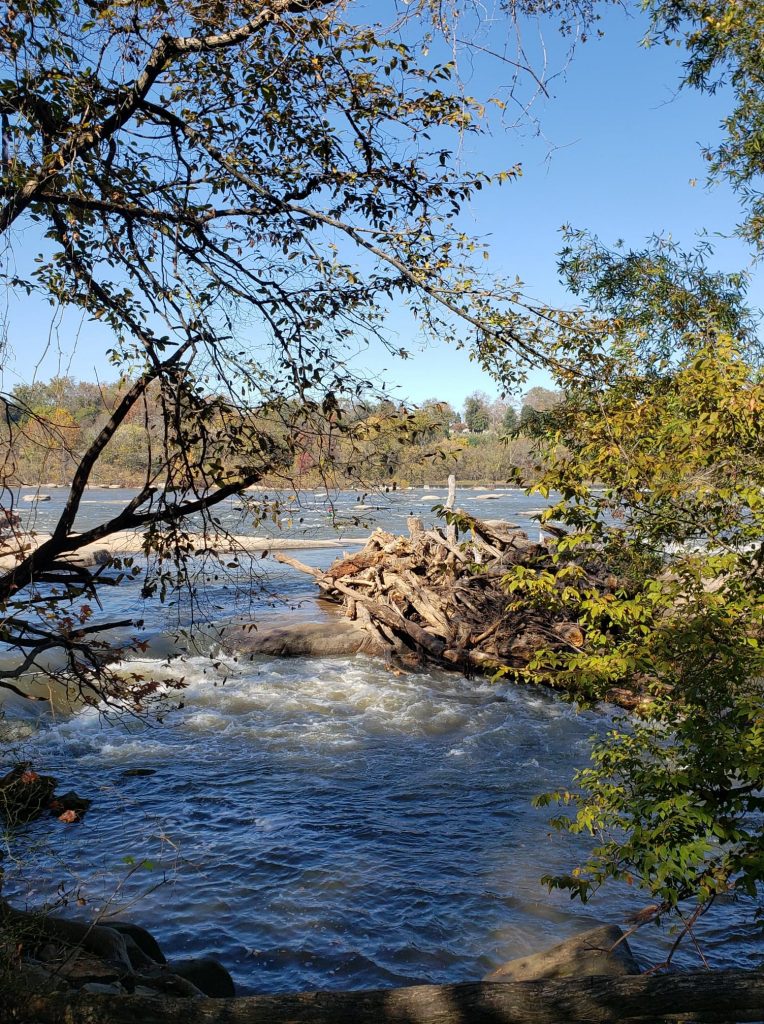 Maymont is located super close to downtown as well. It is an estate home, a botanical garden, a farm and more. During the holidays they have themed light shows in the evening. This could be an entire day or a few hours strolling around admiring the different gardens and wildlife they have there.
River City Food Tours is a great way to explore neighborhoods while eating delicious foods. I took the Church Hill food tour and would never have gone to walk around the area without this opportunity. I love when food tours combine history with the food. My guide laced the history of the area with our stops. Church Hill is a charming, quiet neighborhood with a diverse food scene. From Ethiopia to Australia you can find something to satiate you. We made 5 stops and the portions were huge. A lot of times on food tours they give you small tastings but we each got our own portion. It was so much food I was glad I brought a backpack because I saved a lot of my food for later which came in handy.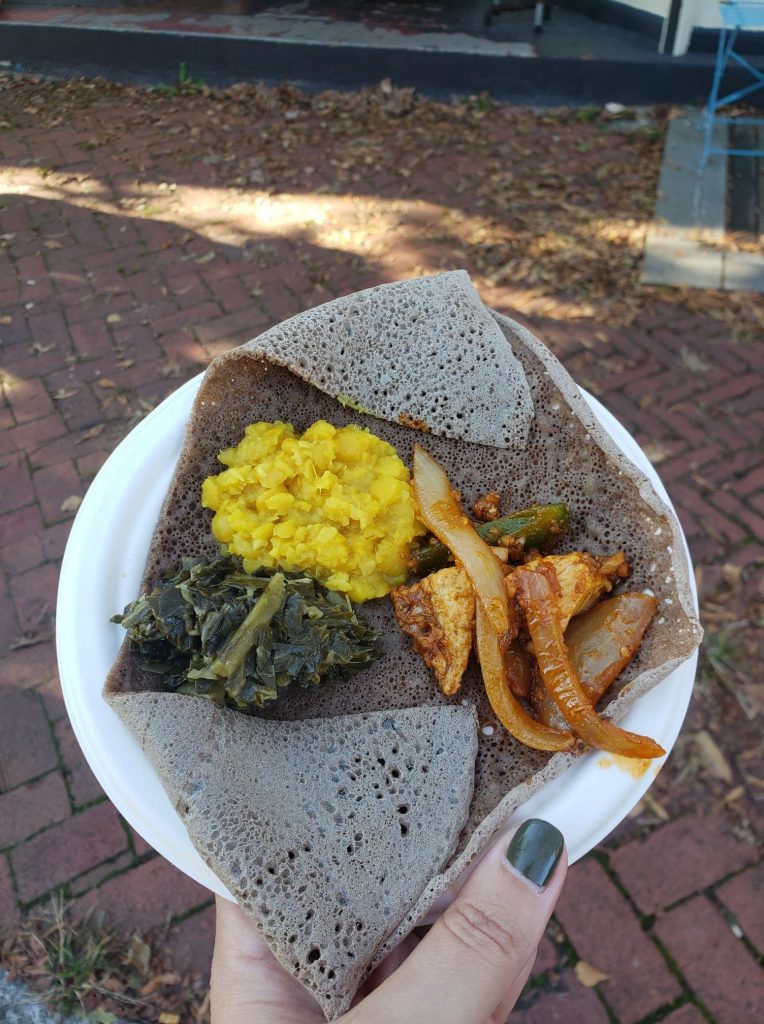 If you are worried about taking a tour like this during Covid, I assure you they take the necessary precautions to remain safe. All tastings are outside with plenty of space apart. The group tours are limited to 8 people and everyone is expected to keep their masks on (except when you are eating of course)
They have a variety of tours to choose from. Check out their options here!
Explore Carytown.
I love boho spots and Carytown is a really great one. Cute vintage shops, bookstores, record stores, you name it and Carytown has it. They also have great restaurants and during normal times theaters. This is a great place to spend an afternoon shopping and grabbing a bite. I may have bought two cute articles of clothing from a vintage shop myself.
Where to eat?
Obviously there are so many options in a city like Richmond so these are just a few that I was able to go to while I was there.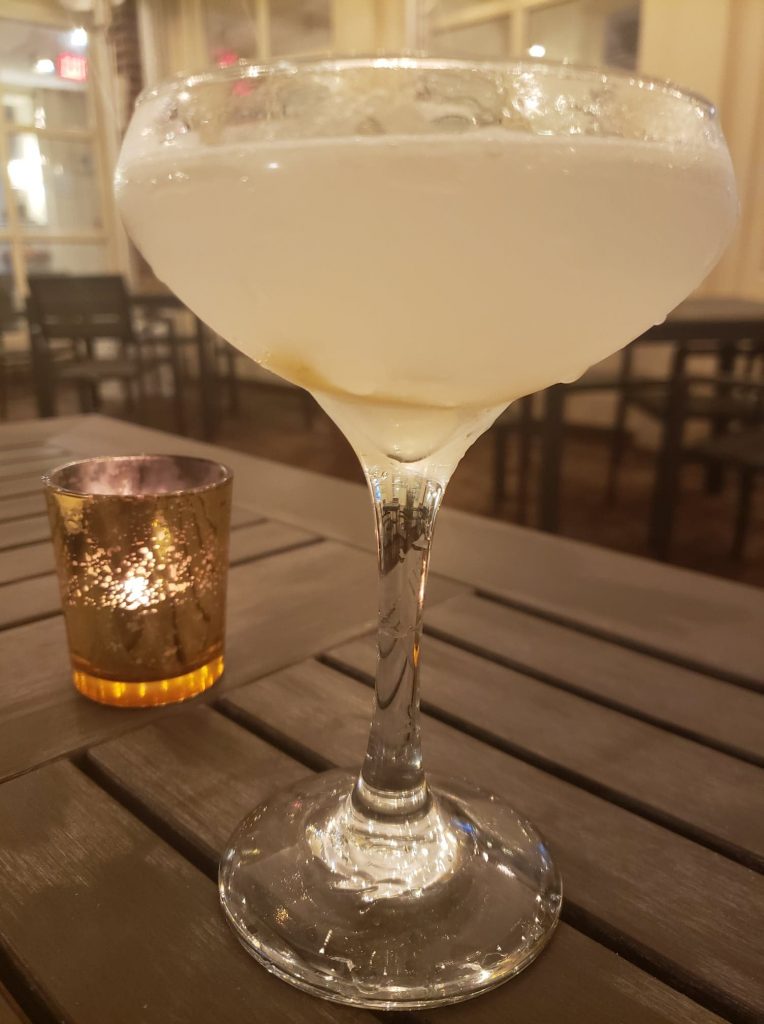 Starting with Parterre which is actually located at the Linden Row but its a highly recommended stop. While looking for places to go eat this restaurant kept popping up on different lists. Parterre is  southern homestyle meets chic cocktail bar. The cocktail list is Poe themed and the food was spectacular. The waitress recommended the brussel sprouts with a sweet potato puree and balsamic reduction. I didn't realize that brussel sprouts were so popular in Virginia but apparently its a major go to, along with pimento cheese. You learn new things every day. I would suggest making reservations for dinner. It is perfect for a date night as well.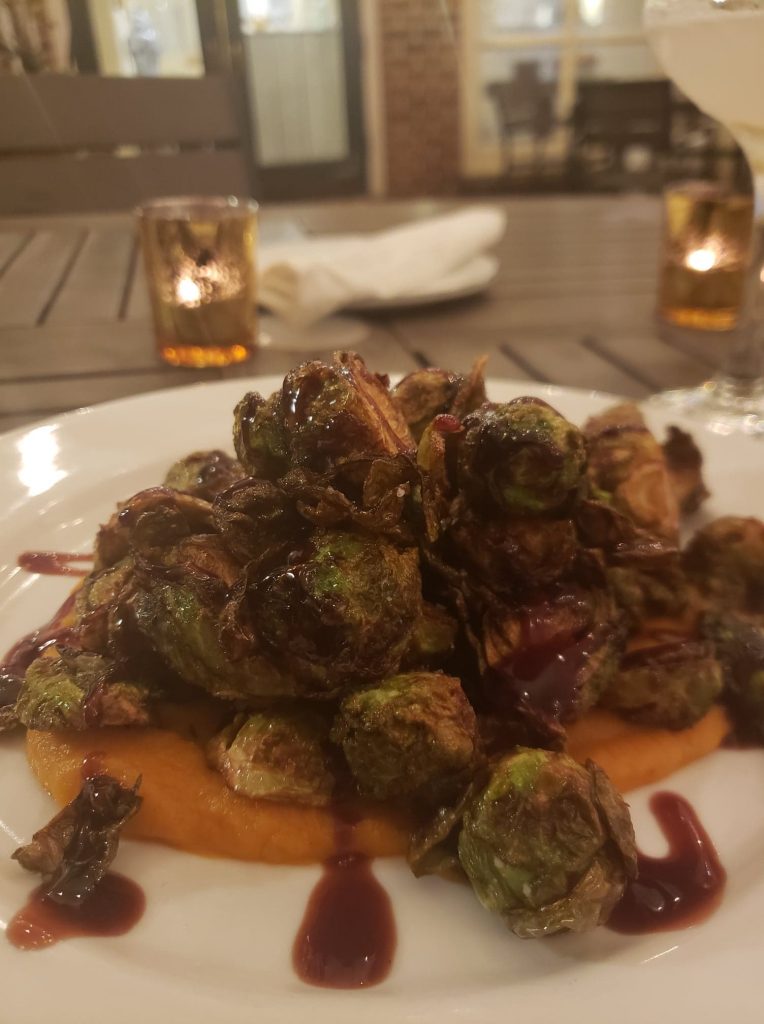 Perly's is a can't miss breakfast joint. I stumbled upon this place because it was located around the corner from Linden Row but it has been featured on Diners, Drive-ins and Dives so expect to wait. Expect the wait to be worth it. Perly's is a Jewish, New York style diner. The tagline is "It's Yiddish for delicious".
I had the most amazing bacon, egg and cheese I have ever had. It was on an everything bagel and instead of bacon it was corned beef. The sautéed onions really made the sandwich. If you eat anything in Richmond eat this.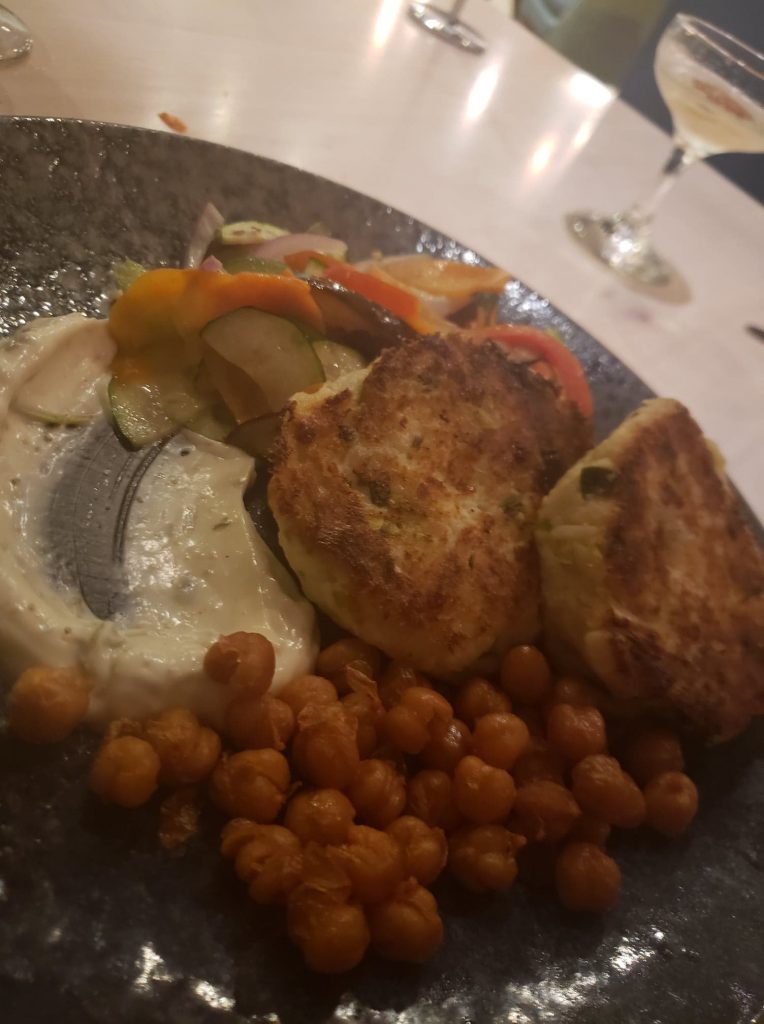 Perch was a perfect end to an evening of exploring breweries in Scott's Addition. The menu is unique and vegan friendly. In general I don't eat a lot of meat. I love finding restaurants that have interesting vegetarian/vegan options opposed to just having to get a black bean burger or worse a Beyond burger.
After drinking a lot of stouts, eating something filling yet light is perfect. I got the vegan crab cake which was made of heart of palms and honestly it was even better than real crab. Don't worry if you need meat they have plenty of options for that but their menu is a lot of fun.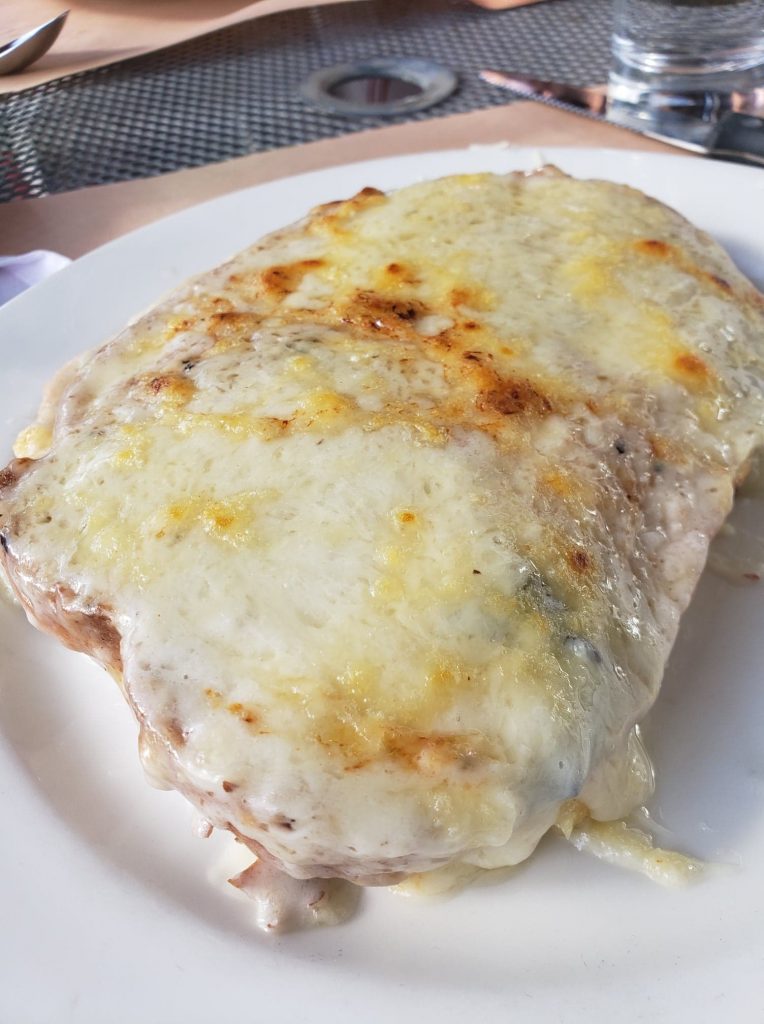 There are so  many great places to check out in Carytown but on my afternoon there I decided on something French. Can Can Brasserie literally feels like you stepped into Paris. The décor is perfect. It is has a good lunch menu and I went with the classic Croque Monsieur.
BREWERIES
Richmond has its very own beer trail now. Most of the spots are within walking distance of each other and it makes it easy to explore multiple places in one afternoon. Like I said before the neighborhood known as Scott's Addition is home to most of them. Richmond has around 30 breweries so it's impossible to try them all in a weekend but you can try.
A few I went to were Star hill, Strangebrews and Isley. Star Hill is fairly well known in the craft beer scene. Their place is huge, with indoor and outdoor seating, at an old warehouse. Strangebrews has exactly that. A lot of weird flavors featuring your favorite cereal ( a fruit loops IPA) or seasonal blends like Gingerbread Stouts. Isley is a bit smaller but a cute space with a good variety of dark and light beers.
Dealers choice on where you end up. Check out each breweries website to see what is on tap and what suits you.
I would like to thanks Visit Richmond for partially hosting my trip and Linden Row for sponsoring my stay. This was a partially sponsored trip but all opinions and recommendations are my own.