A few months ago I was put in contact with the PR woman who runs the Dude Ranches of America. She asked me if I would be interested in working with a dude ranch. The idea intrigued me. I am always looking for new experiences and new states to explore. She asked me to pick a few states to visit. Eventually she called me back and linked me up with Red Rock Ranch just outside of Jackson, Wyoming.
Wyoming was a mystery to me. The idea of seeing Yellowstone and living on a ranch sounded perfect. If you have never stayed on a dude ranch and think its not for you follow me on my journey and you might just change your mind!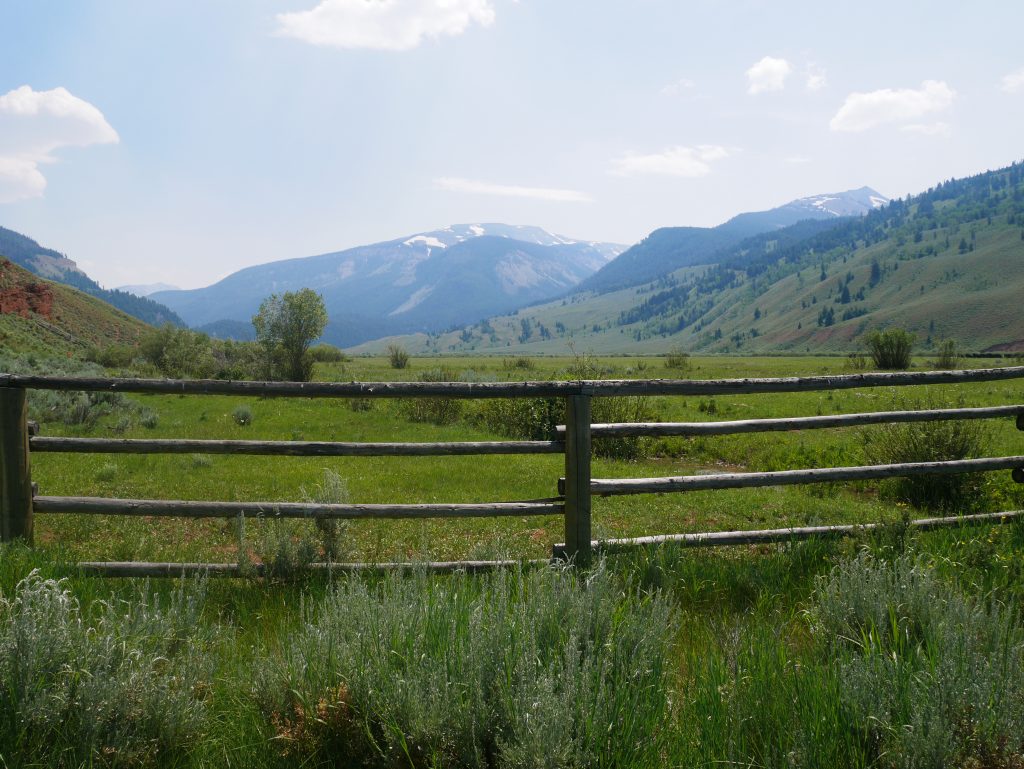 Accommodation/Location
When you land in Jackson you land in the only airport located in a national park. It is quite breath taking. You are surrounded by the Grand Tetons. Red Rock Ranch is located about 40 minutes from the airport with views that make it feel like 1o minutes. Technically the ranch is in Kelly, Wyoming. Kelly is not much of a town. A small convenience store about wraps it up and makes you know that you are no longer near a city.
The stay on the ranch is from Sunday to Saturday. Arriving in the mid-day is best as you cant check in until 1p and the welcoming activities don't start until 4p. Once you are on the ranch you don't really leave to do other activities. I made sure to book extra days in Jackson so I would have time to explore the surrounding areas.
The ranch is in a valley so you are surrounded by sweeping mountain views. Every day I woke up equally amazed by what was around me. It is impossible to explain just how beautiful the location is unless you have seen it yourself.
My log cabin was the only single room cabin on the complex. It was dubbed "the honeymoon suite". It faced a pasture so most mornings I woke up to cattle. No TV but a wood burning stove and a nice living room area perfect for reading or napping after long morning. The ranch has no cell service and limited WI-FI. It is perfect for disconnecting which is something I desperately need from time to time.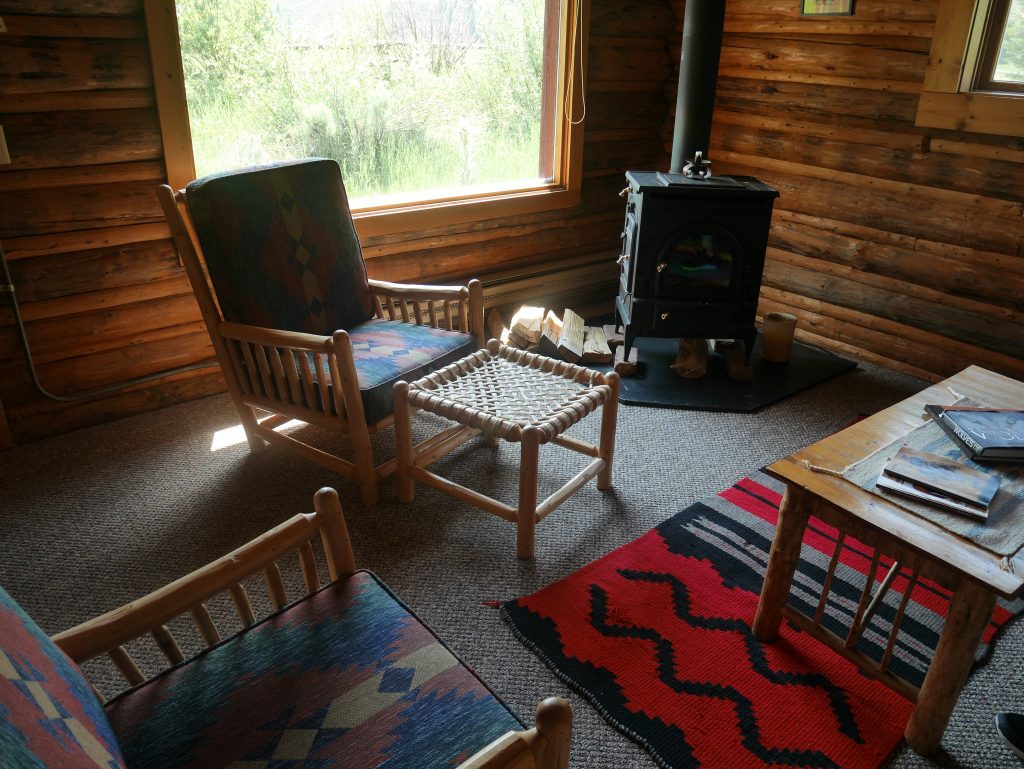 Activities
It is not surprising that people don't leave the ranch once you're on it. They fill your days with loads of options.
For one, if you go with kids, they have an entire kids program and you see them at meals and sometimes not even then. For anyone wanting a family vacation that also includes alone time this is perfect.
If you are traveling as a couple or a group of friends almost all activities for adults ( except massages) are group activities.
Mostly you are horseback riding. On the first full day you meet your assigned horse and you are with them the entire time. My horse was a Norwegian Fjord named Sig. He had a mohawk and a great temperament except that he always tried to snack. I mean I get it, I like snacks but when were going vertical down a mountain I don't want him stopping to eat.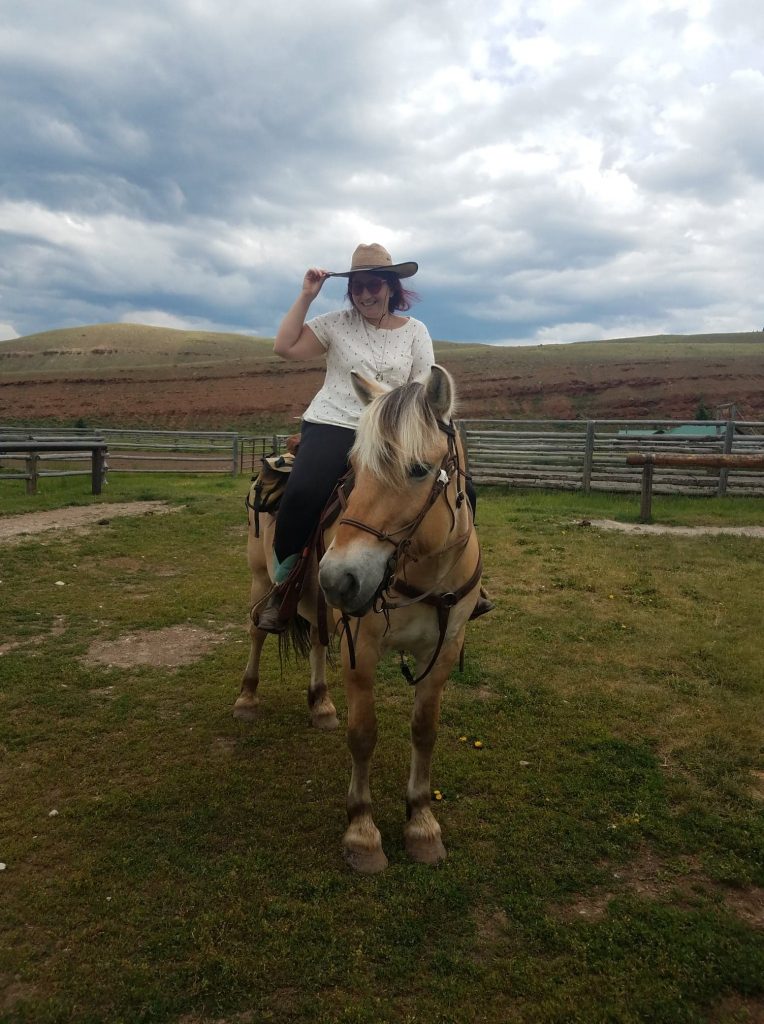 Your choices for rides range from short 2 hour rides to full day rides. They give you basic training and take you out in small groups to assure your comfort and safety. The wranglers could not have been more helpful, reassuring or accommodating. I was constantly getting anxious as my experiences with horses was limited. They were always there to make me feel better.
Other days we learned how to fly fish which I had no experience with and went on hikes. Most of the hikes in the area were quite tough as it is mountainous terrain.
If you are just looking for down time in between that is easy as well. There is a pool and a hot tub. I spent a few afternoons after long rides or hikes just swimming and lounging. A few days a week a masseuse comes to the ranch for appointments. I made sure to book one!
Don't worry the bar opens at 5p every day. They serve appetizers and have fun games in the parlor!
There is something to appease everyone.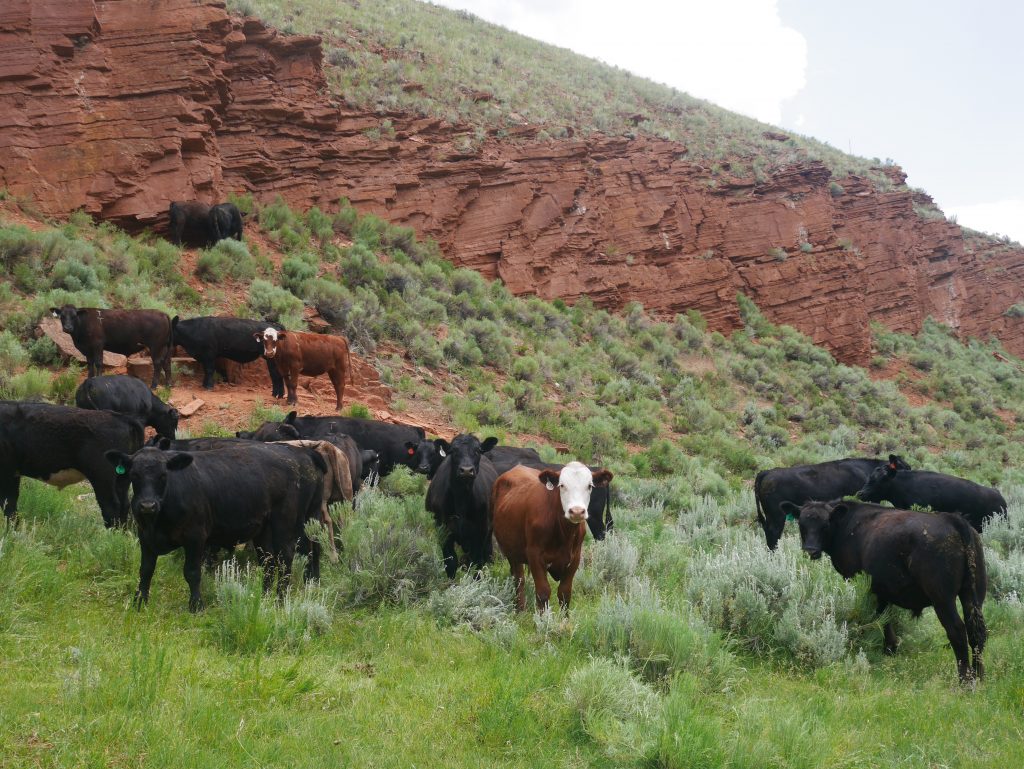 The Food
Included in your package is all of your meals (sorry not the alcohol). Breakfast, lunch, dinner, snacks its all there and it is impeccable. I thought I was going on an adventure trip but I was really going on a foodie trip!
I had no idea that the ranch would be such a foodie experience.Whether it was buffet style choices or personalized dishes you can taste the love and dedication that goes into each one. I can't even choose a favorite. Every day I wrote down what I loved, my list in long and will have it's own post dedicated to dining at Red Rock Ranch. If you don't like the outdoors you should just come for the food.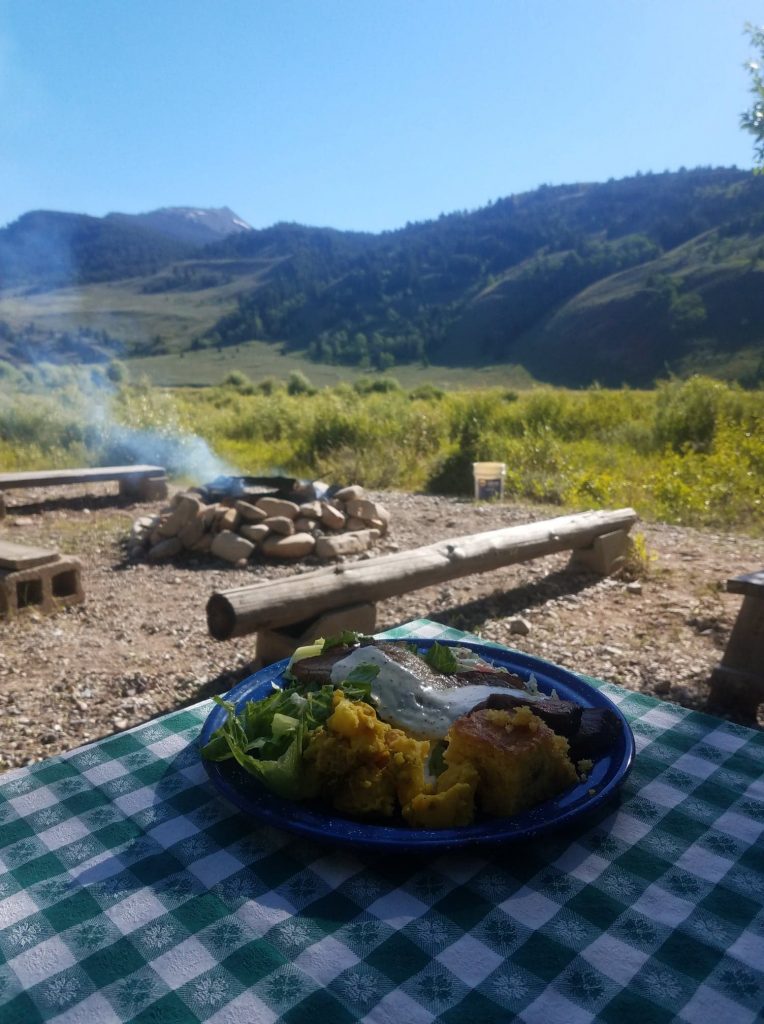 Addie Hare, wife to the general manager and pastry chef, might send you into diabetic shock. I am telling you now it would be worth it. The desserts at lunch and dinner ( yes we got them twice a day) were out of this world. I would hoard them in my room. Every day the menu changed. It was 7 days of over eating.
Even when we were making pack lunches for long rides the choices were never limited. If it wasn't there you asked and you got it.
Don't worry I will have a full food post coming soon!
The Atmosphere
I could not say more about how wonderful the staff is. They made you feel like you were staying at a friends house not a resort.
The staff is from all over the country and the world. It was wonderful learning about them and spending time with them. I always gravitate towards the staff as a person who worked as waitstaff for nearly 15 years I appreciate the hard work and dedication it takes to make a place run. Red Rock Ranch goes above and beyond.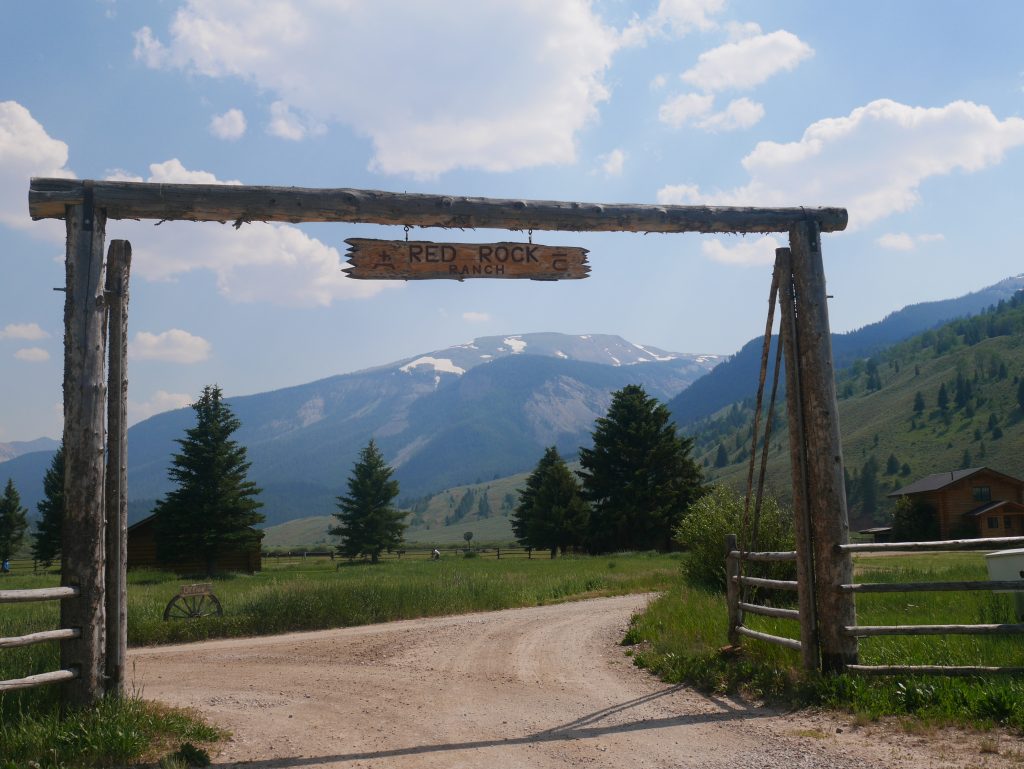 But the other guests! You spend a lot of time with the other families on the ranch. I could not have been luckier. I ended up spending my meal times with two couples. One from California and one from Georgia. They had met a few years ago on their first stay at the ranch and met up again this year. We spent nights eating and laughing. It felt like we had always known each other and added to the experience for me.
Maybe you thought staying on a ranch wasn't for you. It was out of my comfort zone for sure but in the end the experience was wonderfully unique. I think you should give it a try. There really is something for everyone, no matter what your vacation style is. You can make it your own!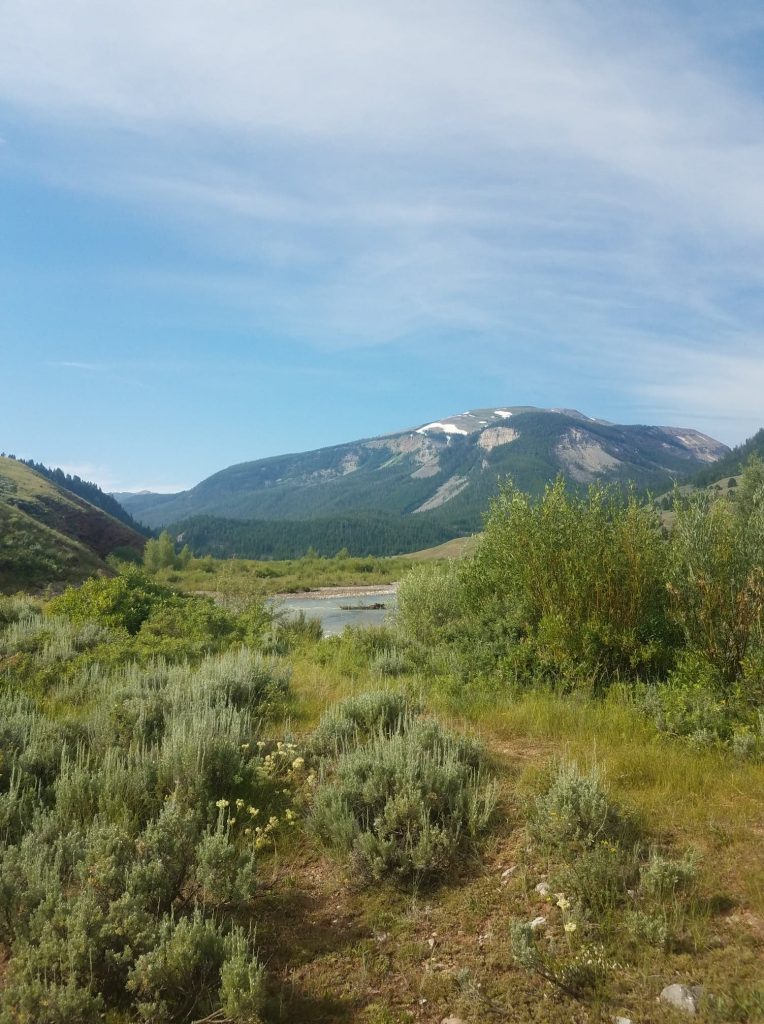 I would like to thank Red Rock Ranch for hosting me and for all their hospitality.
If you are interested in booking a stay or just for more information check then out here!