The Finger lakes is a broad area. There is so much to absorb. I spent a few days eating and drinking my way thru Utica, Ithaca, Cooperstown and Syracuse trying to find the best places to go! I have rounded them up and put them here for your reading ( and hopefully eventual trip) pleasure!
Ithaca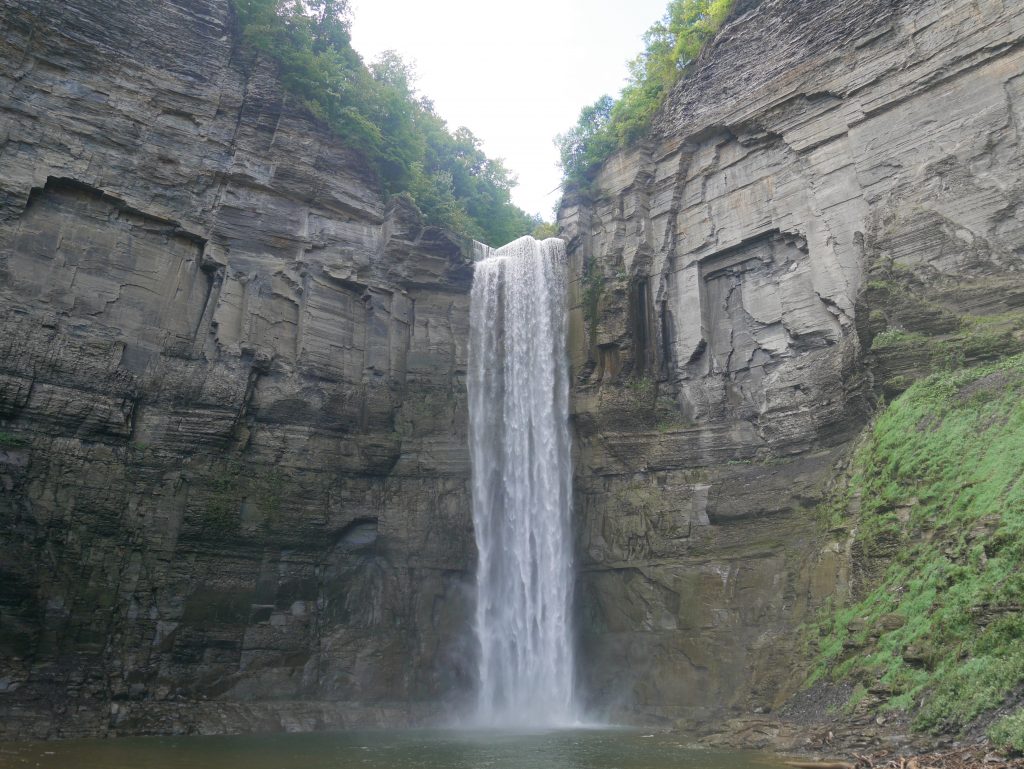 On my way to Ithaca we made a stop at the Finger Lakes Cider House. At first I was not that enthused. I am not the hugest fan of cider. It is generally too sweet for me. However this place really turned that around for me. I found a few varieties I really liked. I ended up taking home a bottle of their Kite and String Glacial Till which is a still and dry cider. Mostly I loved their story. A now divorced couple making their dream continue. They both believe in organic, regenerative farming. Melissa Madden comes from the Midwest and watched the lands dry out from the kind of farming large corporations do and wanted to make a more sustainable farm. And they are making it work. The tasting room is beautiful but so is what they are doing.
Americana Winery ( and Brewery) is a full on experience. The winery, the brewery, the kitchen! They throw fabulous themed parties for all holidays.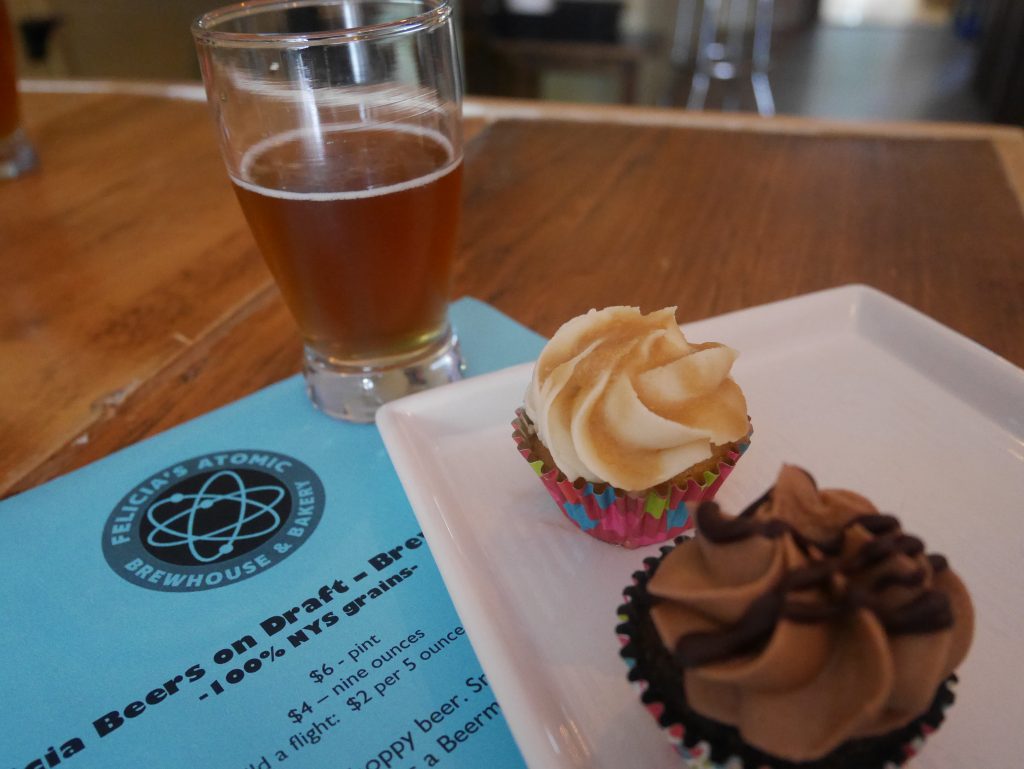 Felicia's Atomic Brewhouse was one of my favorite stops along the way. It is a brewery and a bakery. The team Leah ( the brewer) and Amelia (the baker) used to run a cocktail lounge now they pair beers and cupcakes. It is a truly unique food experience. They do beer and cupcake pairings!
Ithaca is foodies! Man I love a good walking tour, even more when it involves food. Ithaca has a hugely diverse community because they take so many immigrants and refugees. The food scene there is really evolving. My favorite stop? The Ethiopian restaurant, Hawi, blew me away. Those beets were out of this world.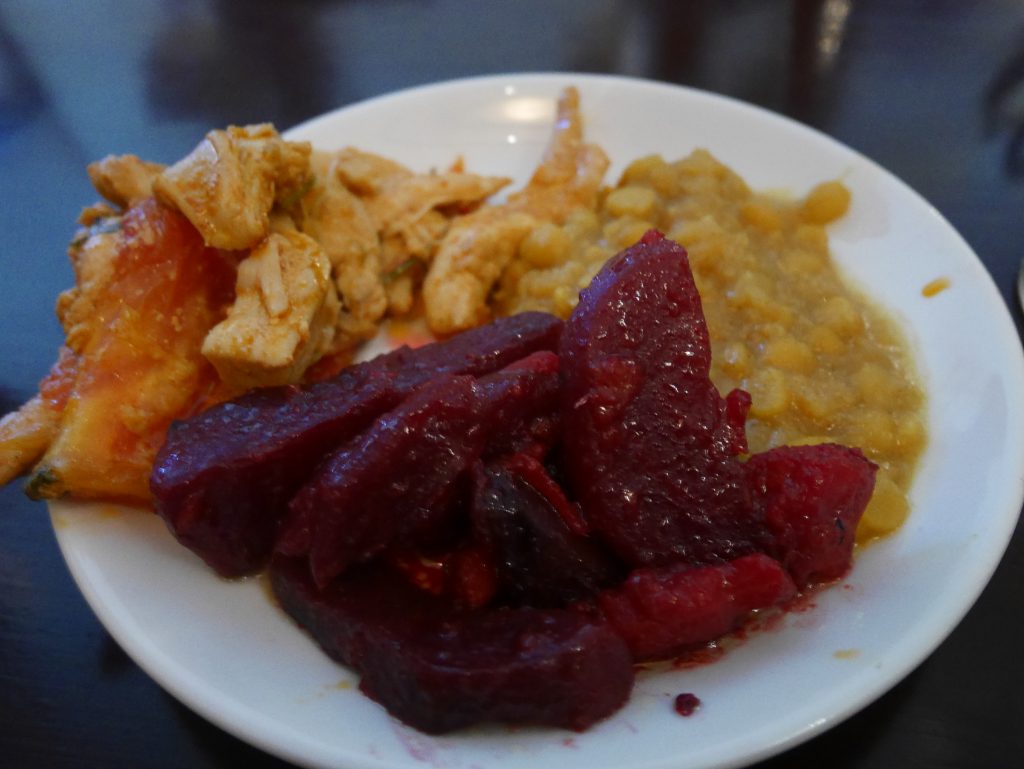 Cooperstown
Most people come for the baseball but since sports mean nothing to me I wanted to get my fill!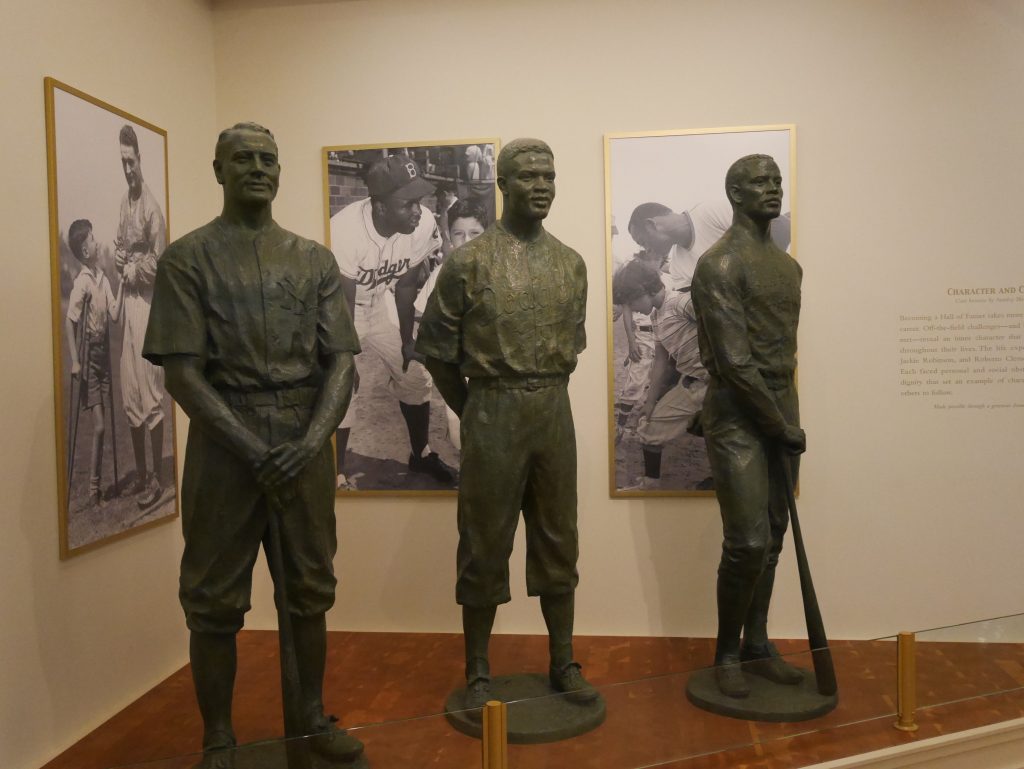 First stop was Fly Creek Cider Mill. Basically the Disney Land of cider houses. This places focus was not alcohol although they offered it. It was more based on the food. I took home some great fudge, salsa's and apples! The store is a walk thru tasting experience. From dips, to fruits, to alcohol and then watching the cider press. They also have a quick service food stall with a variety of desserts and snacks to choose from. You could stay all day and eat!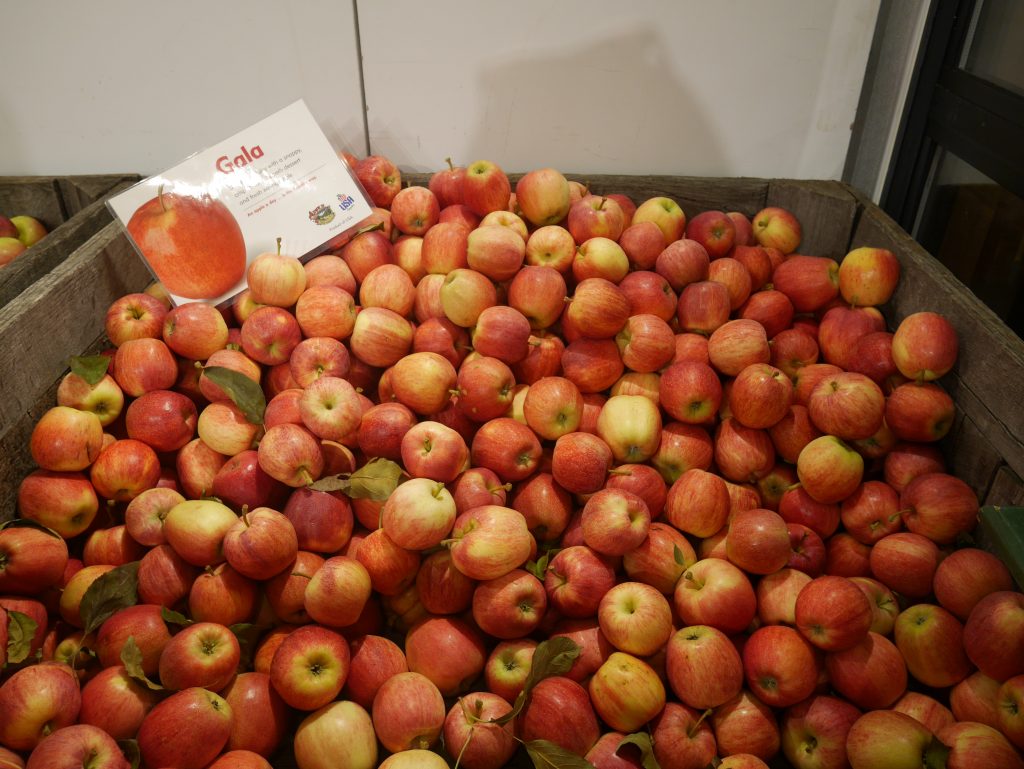 The Otsega Resort was unimaginably beautiful. I felt like I was in a mansion in the south in the late 1800's. A balcony that over looks the lake with dozens of rocking chairs to relax in. Outdoor dining on a warm a September  evening with a fire pit, a beautiful dining room with so many choices for your meal, should I go on? My room was also perfect. So cozy yet regal. I was really impressed with this resort and was sad to leave.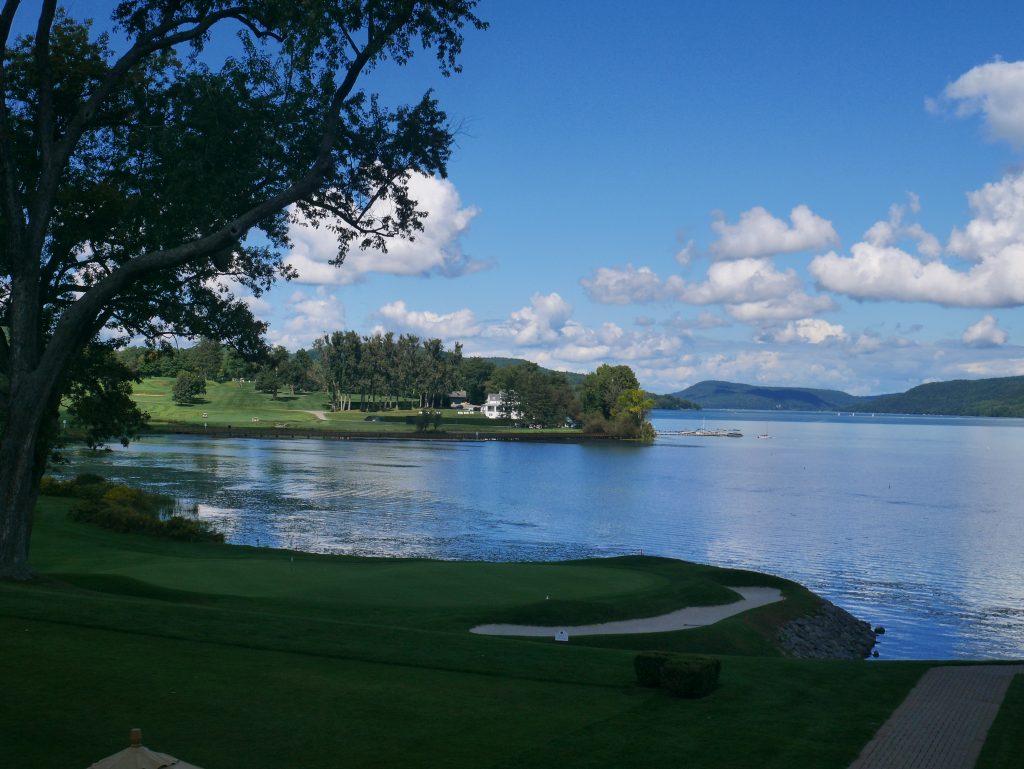 Cooperstown Distillery is a great small batch adventure. They are 75%  NY agro products which is more than usual. Meaning? 75% of the products they use to produce their liquor are all state sourced. They also are the only distillery to use oats! Which gives their alcohol a unique flavor. I took home a bottle of the Fenimore Gin and it is the best gin I have had the pleasure of drinking.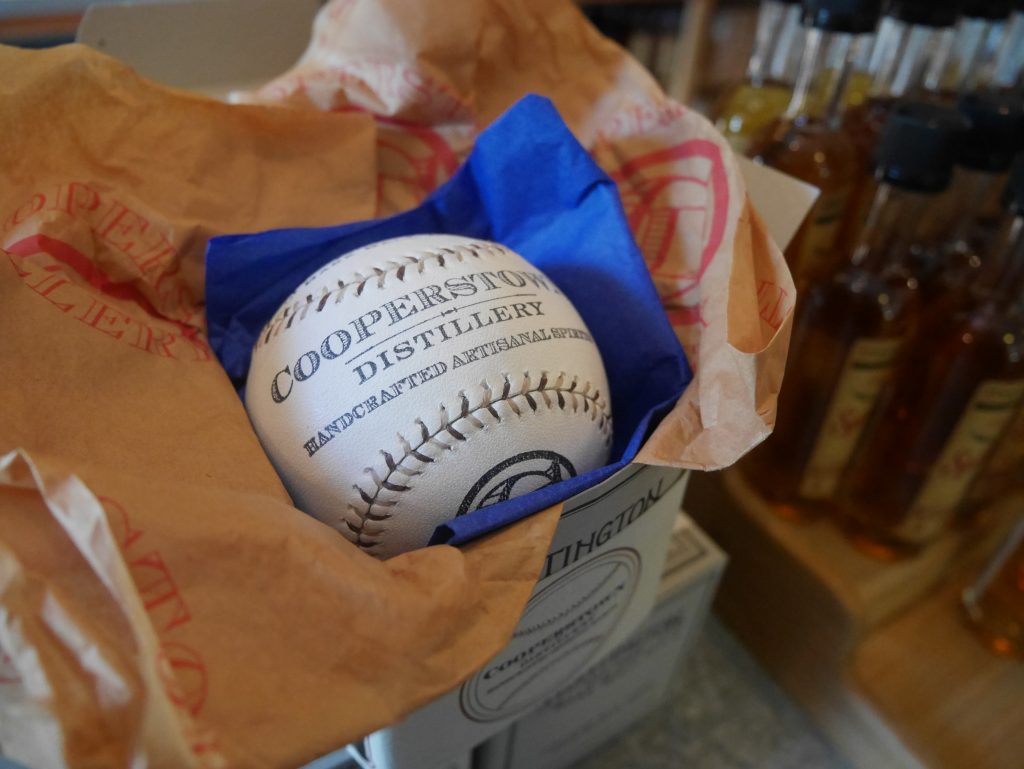 Ommegang Brewery is a monolith of a brewery. I have been to so many breweries but this one is so massive it has outdoor concerts during the summer. They have a small food menu but a large beer menu. They also have the rights to the Game of Thrones series and team up with them to make beers. I was excited to try some of the ones they had on tap like "Hand of the Queen"
Utica
Currently under going an urban renaissance of sorts this once bustling city is trying to come back into its own. They are building an Irish Cultural Center with a full Pub and boast one of the best art museums in the area. They work closely with refugees and the community is proud of where it is going. It will be interesting to head back to the area and see the progress it will have made.
If in town you should make your way to Woodland Farm Brewery especially if you are a fan of  "The Office" as their entire menu is named after characters from the show. The food stands on its own though so if you aren't a fan their panini's are worth it. Their beer is pretty good too!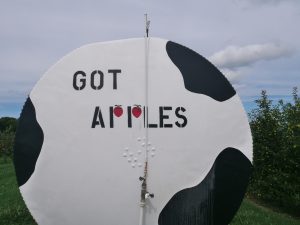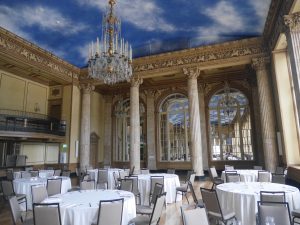 Upstate Tavern at Turning Stone Casino gave us a tasting menu with drink pairings. It was so fun to have such a creative and interesting dinner. Starting with Binghamton Speedie Rods (which are chicken skewers), the house made Tzatziki that is paired with it was a wonderful version of the greek classic. 2nd dish was a Tavern Wedge, what pushed this average salad over the edge was the spicy almonds added. 3rd course was Sausage Riggies. What are Riggies? Rigatoni pasta. I am not sure why people from upstate New York have such weird lingo. I digress. This meal than followed some gambling and drinking in the casino below.
Syracuse
Syracuse was the Manhattan of the north. Walking around I can see why. The architecture and the grandeur feel like NYC. There are loads of old theaters and shopping buildings that let you know this once was a bustling metropolis. Not to say it isn't anymore, it is just in a rebirth. A lot of the old things have been replaced with new shops. Unique dining experiences, breweries and the like have filled Syracuse with a breathe of fresh air. The Urban Renaissance has brought it a lot of young people and gives the city a new feel.
Historic Hotel Marriott was recently redone. The inside is remarkable. Boasting beautiful wedding venues with an old world feel. You can just imagine what it looked like in its heyday. It was built in 9124.Elvis Presley stayed at this hotel! The rooms however do not like like they are from the 1950's. They are modern and sleek. Giving it a different feel than checking in at the lobby or attending some swing dance classes in one of the many ballrooms.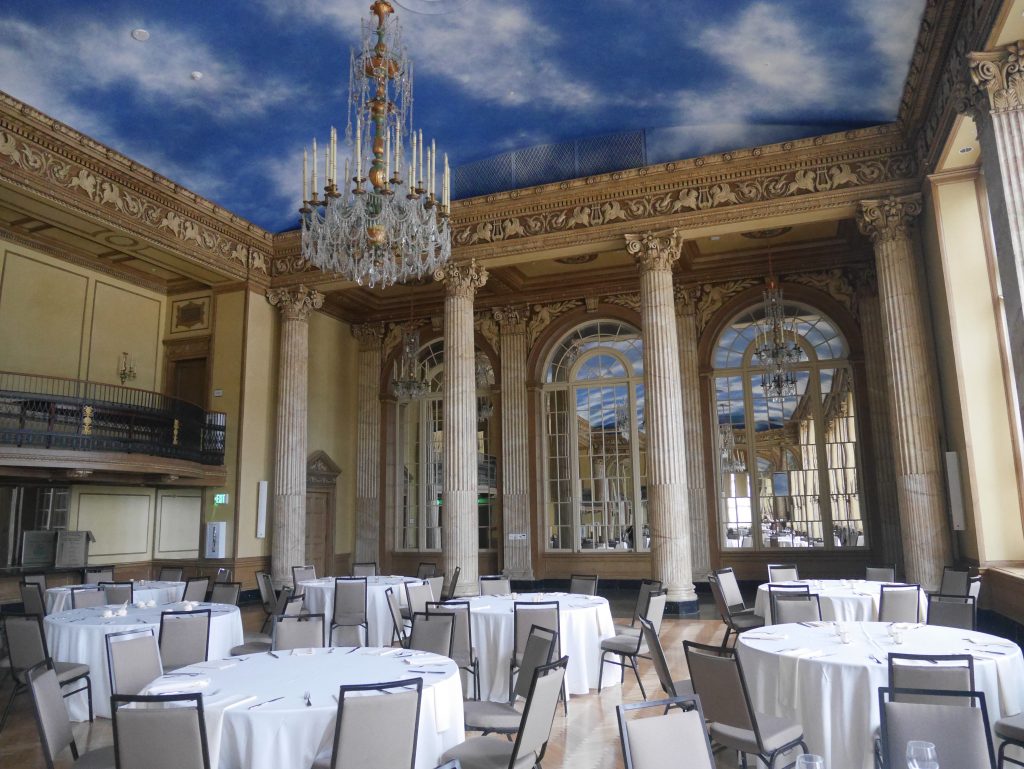 Empire Brew Pub is what I love about good beer. This is a no frills ,very industrial building but these guys love beer. And it shows in each glass.  The core produced beers like Black Magic, Cream and East Coast Amber are all worth a drink, or two. Personally stouts are my weakness.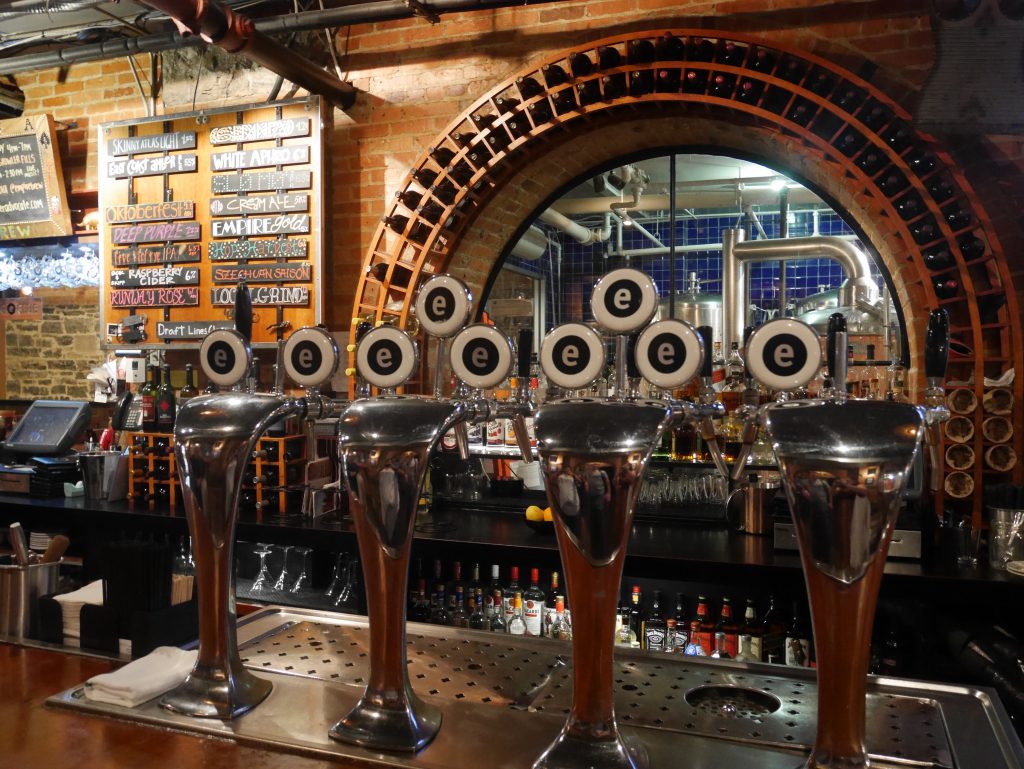 Beak and Skiff's Apple Orchard is not like a regular orchard. They aren't just giving you hayrides, letting you pick apples, producing ciders, they do all that but they are doing something even better. Producing quality liquor made from said fruit. In their 1911 tasting room you can try things like Honeycrisp Vodka or Cold Brew Coffee Vodka.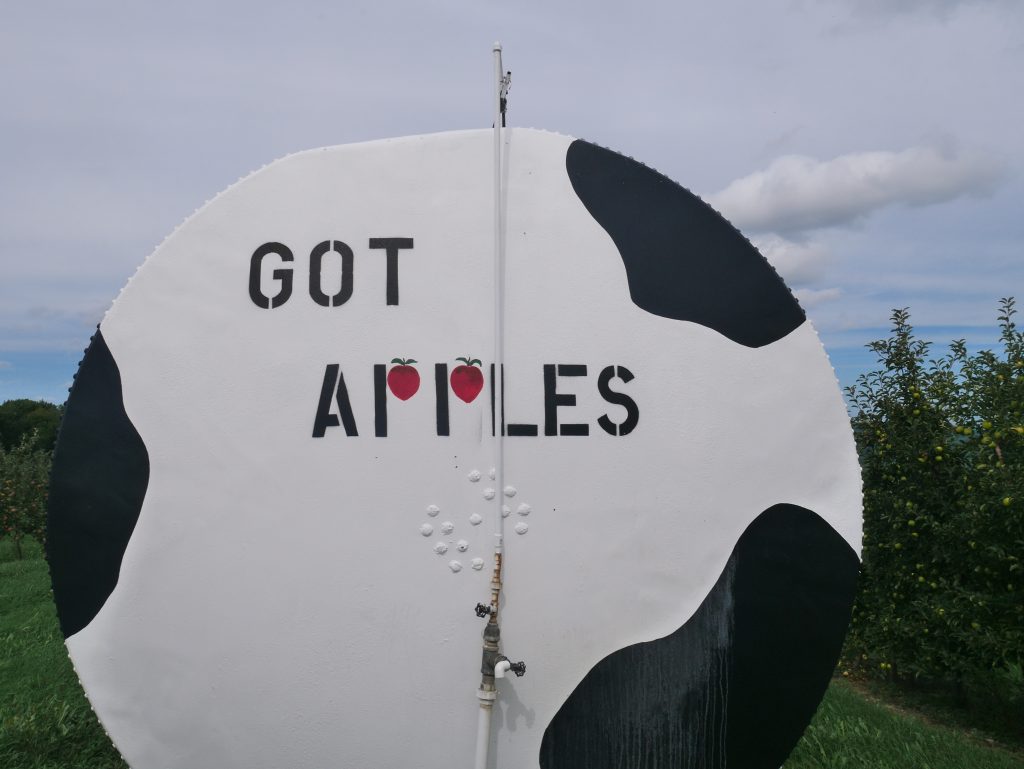 Doug's Fish Fry doesn't look like much from the outside but it makes some great seafood. Don't go if you hate fried food because pretty much everything on the menu is fried. The food is fresh delivered every week and the prices are great. My shrimp po boy was pretty satisfying!
Finger Lakes on Tap is a cozy bar serving all the best beers New York State has to offer. It is a short 5 minute walk from Doug's Fish Fry to the bar. A great way to wash down any meals is to share a pint with some friends. They have some hard to find beers and their taps rotate with the seasons.
Was this enough for you? I wish I could have stayed and explored it all but this just means I need to return to eat and drink more!
Have you been to these cities?
Do you have favorites you can recommend?