People said I was crazy to spend a January weekend in Vermont. The possibility of the weather being hard to deal with was inevitable. If I didn't go then when would I go?
I wanted to knock more states off my list and Vermont is one of three New England states I had yet to visit. So I set out to explore Burlington. Lucky for me it was a mild winter weekend. Snow had fallen but it was much and it the weather was not too cold.
Burlington is a great city. It has a few universities so it has a young vibe with a big focus on small businesses and buying local. There are breweries, farms, local producers and nature to explore.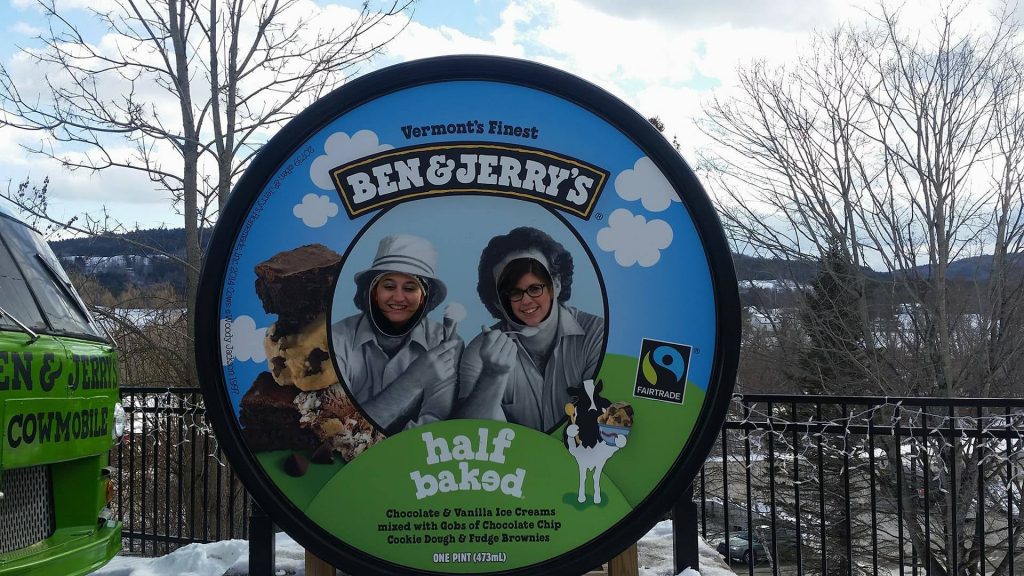 ICE CREAM!
Obviously my main pull in going anywhere has a lot to do with what kind of ice cream they have. Burlington is home to Ben and Jerry's. Which in case you aren't familiar with is actually a fantastic producer of unique flavored ice cream as well as a ethically conscious company. They insist on using local products that come from producers they know as well as paying all of their employees fair wages.
For 4$ you can take a 30 minute guided tour which goes over everything they do there and how the product is made. It ends in a ice cream sample! They also have ice cream to be purchased with their signature Maple flavor which can only be bought there. Vermont is known for its maple production and the flavor is super popular in the state.
You can also take a walk down to the flavor graveyard which was the coolest part. It is a literal graveyard with information on flavors that no longer exist. It is clever, fun and possibly depressing if you loved any of these flavors. Perhaps some will rise from the dead!
If you are interested in taking a tour check it our here!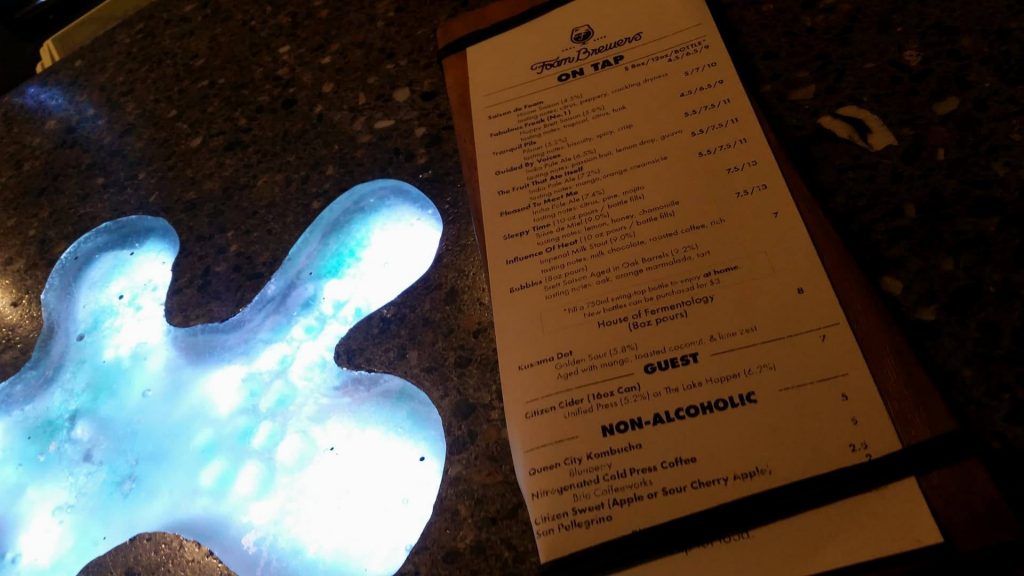 BEER!
Burlington has a great micro brew scene. Loads of little breweries and a well known beer, Magic Hat. The Magic Hat brewery was my first stop. The brewery is large and lively and includes tours. I have done loads of brewery tours and it is interesting to hear about how they make the beer and design flavors. Magic Hat is a monolith in comparison to the other breweries in town. Nationally distributed and well known for its signature beer #9 it is a very different feel then some of the other ones I went to.
I checked out Foam Brewers. Is located right near the lake and you could almost miss it from the street as it looks like it is in an apartment complex. The brewery always has live music and offers mostly IPA's. Fun, funky feel.
Four Quarters Brewery is tucked down a dark side street and is extremely tiny. It is a great place to stop and taste test but there isn't much room for hanging out. I had a quick drink before heading to dinner as it is located in Wooniski just outside of main Burlington.
Vermont Pub and Brewery is more of a restaurant than a traditional brewery. It serves up burgers and local beers. Perfect for lunch! It is in the middle of downtown Burlington so it is an easy stop when exploring. Oh it is also the oldest brewery in Burlington!
I also stopped at Long Trail which is not in Burlington but if you are driving it is a worthy stop. Also a restaurant it makes it easier to drop in for a tasting and dinner! Long Trail is also a well known New England beer and mostly focuses on IPA's which are not my favorite but hey I am willing to give things a second chance.
This is a small taste of the breweries that Burlington has to offer.
CHEESE!
I know it seems like all I am doing is eating on this trip and you would be right if you think that.
So next up is Cabot Cheese.  The place has been around for nearly 100 years starting in 1919. The factory is located right outside of Burlington and you can have unlimited cheese tastings in the shop. Worth going just for that. However if you are interested in the process of making cheese you can see that too. The shop was in the middle of making Monterey Jack when I was there and I got to watch them mix the cheeses.
Information on tours here!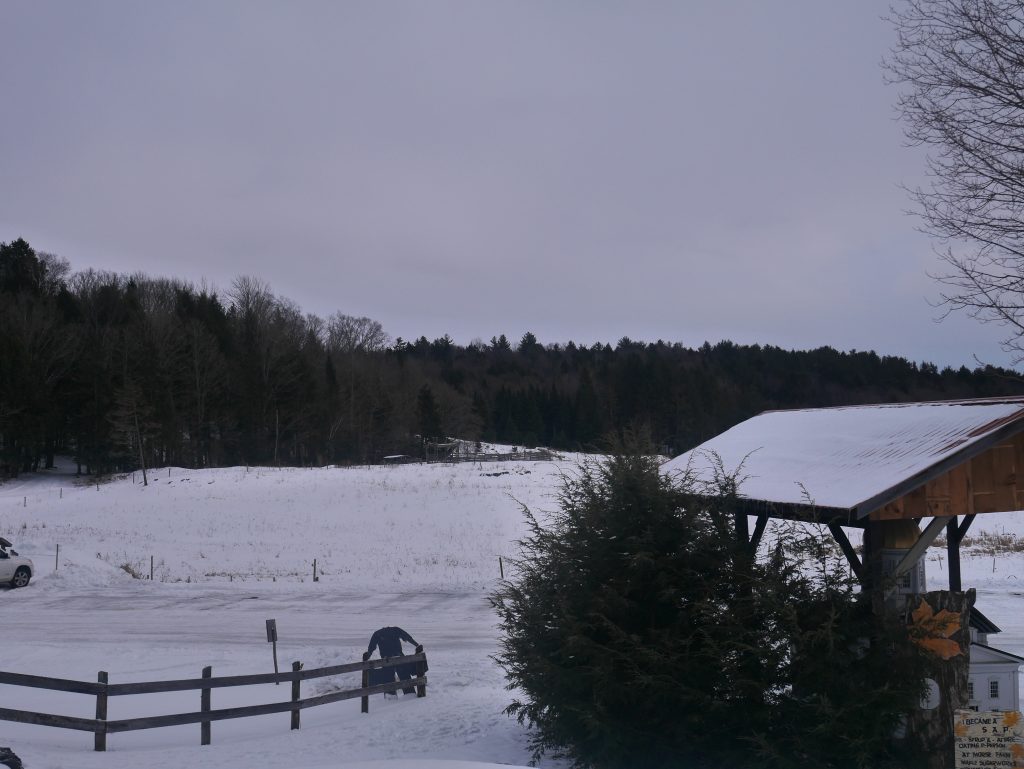 FARMS!
I visited a few farms while I was in Vermont. As I said the production of Maple is huge and there are quite a few farms that specialize in it as well as apples. They flavor everything maple. My personal favorite is a maplee, which is soft serve made with real maple syrup. You can taste test different kinds of maple as well as cider.
There are loads of farms in the area open for tasting.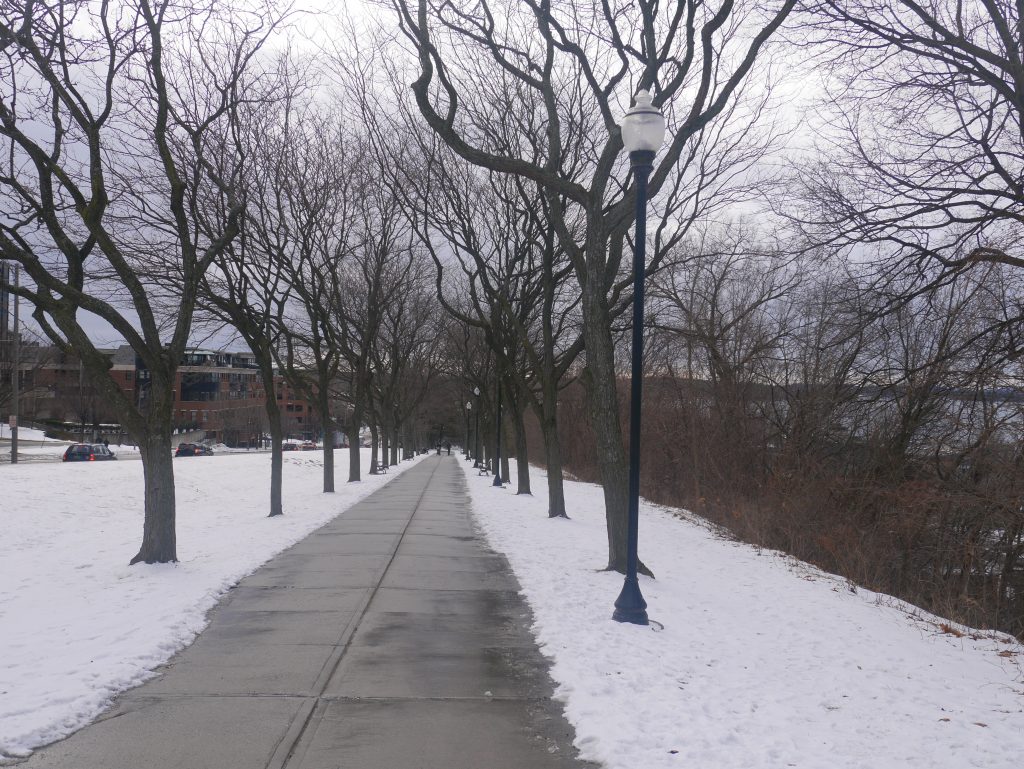 WINTER!
Ok this part doesn't have that much to do with winter but its the only section not about food so I didn't know how to label it.
I loved going to Vermont in January because it made winter look beautiful. I know winter can be beautiful but as a New Yorker it can be a pain in the ass and the snow sometimes turns black from exhaust fumes. Less pretty, more annoying.
Over the weekend I spent in Burlington I spread out all this eating and drinking. I had a car so we drove thru lots of pretty places and experienced the rustic beauty that is the state of Vermont. We spent a few hours walking around the town exploring the lake, quirky art installations and shops.
I can't really suggest a cool place to stay. I stayed at a Comfort Inn which was clean, close to town and had a kick ass breakfast. There is a hostel in town but I believe it is only open for the busy season.
Have you been to Burlington? Or even just Vermont?
What did I miss?