I have spent a lot of time in the state of Pennsylvania. My family lives there and I have made many trips to Philly. After all this time I have yet to go to Pittsburgh. Over the last few years I have heard a lot about this cities food scene and that is why I like to go to any city.
Covid has obviously made traveling a nearly impossible. However I wanted to get back out there and explore. Road trips seem to be the safest and best way to travel these days. Maybe I need to put my foreign dreams on hold but why not explore a few places closer to home.
Where to stay?
I recommend staying downtown. I drove there but then was able to park my car and mostly walk everywhere. Although there are a few neighborhoods you might need to drive to overall it was easy to navigate by foot.
I stayed at the Distrikt Hotel which is part of the Curio Collection by Hilton. It was built in 1924 and it boasts one of the most popular restaurants in the city. Or, The Whale was unfortunately closed while I was there. The hotel had only reopened a few weeks before and wasn't serving any food. However it was still well located and the rooms were really nice. I got a good deal on booking.com because it had just reopened. This is a good tip for traveling right now. Hotels have either been closed for awhile or don't have much clientele so you can find a good deal.
What to do?
There is plenty you can do while remaining socially distanced in Pittsburgh.
Fortunately Pittsburgh has a lot of green space. I spent an afternoon wandering around Point State Park. It has a Fort to explore and is right on the river. On a sunny day its easy to spend a few hours.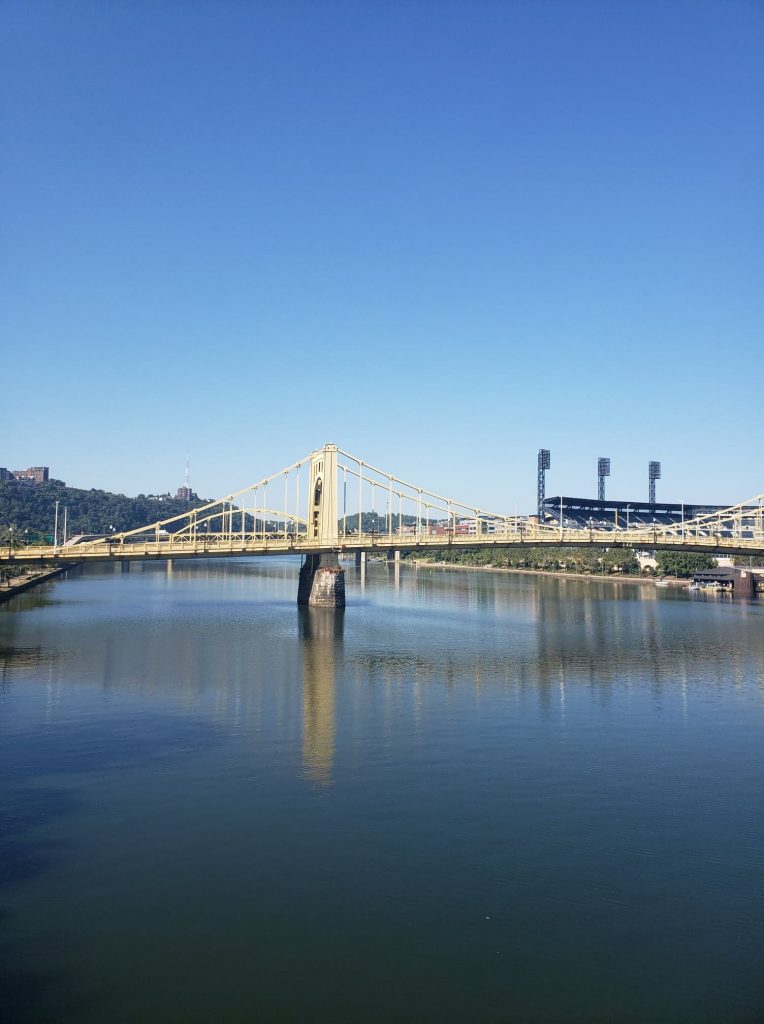 Right across from the park is The Incline of Pittsburgh. It is a old school cable car that goes up the mountain. It is only a few bucks to ride up and down. There are two of them so you can go up one side and down the other if you so choose. However only one of them is the original railcar.
I highly recommend doing walking tours. Everyone has to wear masks but it is easy to stay a distance from each other and most walking tours limit the amount of people allowed on each one. I did two tours with Walk the Burgh. One was an evening ghost tour and the other just a straight up history tour. The guides were fun and had loads of suggestions on places to go while I was in town. Check out their tours here.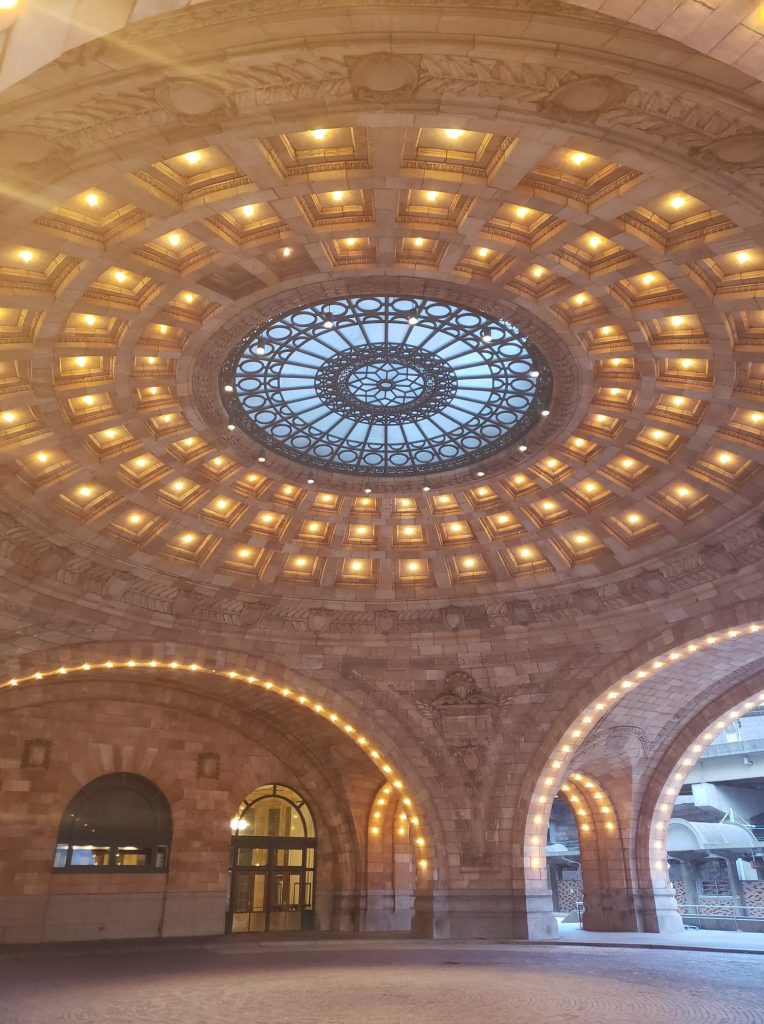 Art is important in Pittsburgh. It just so happens to be home to Andy Warhol and has a large museums dedicated to him and his muses. Most museums these days have timed entrances which makes it easy to plan your day around. It also limits the amount of people in the museum with you. When I went to the Warhol museum I had two hours to roam around and there were very few people in the museum with me.
Art museums can sometimes bore me but I love funky art museums and Andy Warhol was an interesting artist. I highly recommend spending some time here. As well as The Mattress Factory which is another quirky art museum focusing on installations that are immersive. Or ,if you have the time, wander around Randyland. It isn't a museum per se but it is fascinating. Randyland is named after its homeowner, Randy, because it is just that. Randy has created an art space in his front lawn and he allows you to wander around it. Sometimes he makes an appearance and talks to you about his art.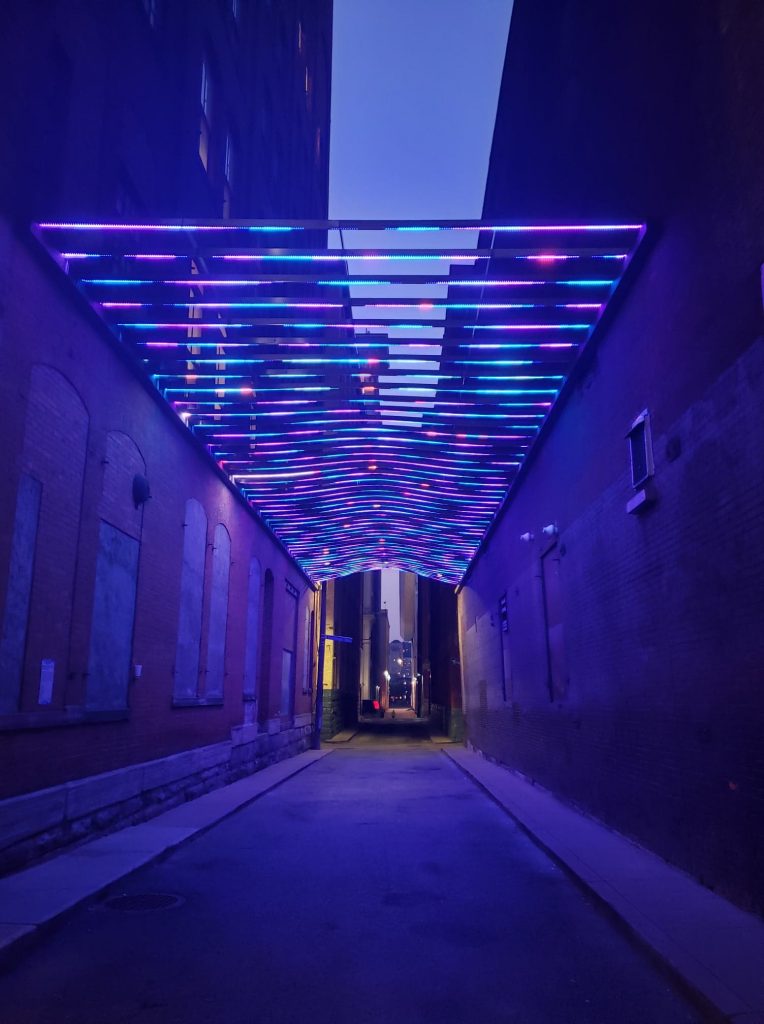 The Strip District is a great place to spend a morning or afternoon. Good for eating but also for window shopping or actual shopping. It's called The Strip District got its name because it used to be the neighborhood where the iron strippers lived and it is where the very first Primanti Brothers opened. Which leads us to our next section.
Where to eat? 
Pittsburgh is famous for the Primanti Brothers sandwich "The Pittsburgh-er". What is this sandwich? Well it's kind of like a burger with all the fixings plus french fries jammed onto a sandwich. Made because iron workers needed to eat one handed while they worked. Like I mentioned before the original Primanti ( pronounced Pri-mani) Brothers is located in the strip district. Now it is a bit of a chain and you can find them in a few locations in the city. Worth the stop in my opinion.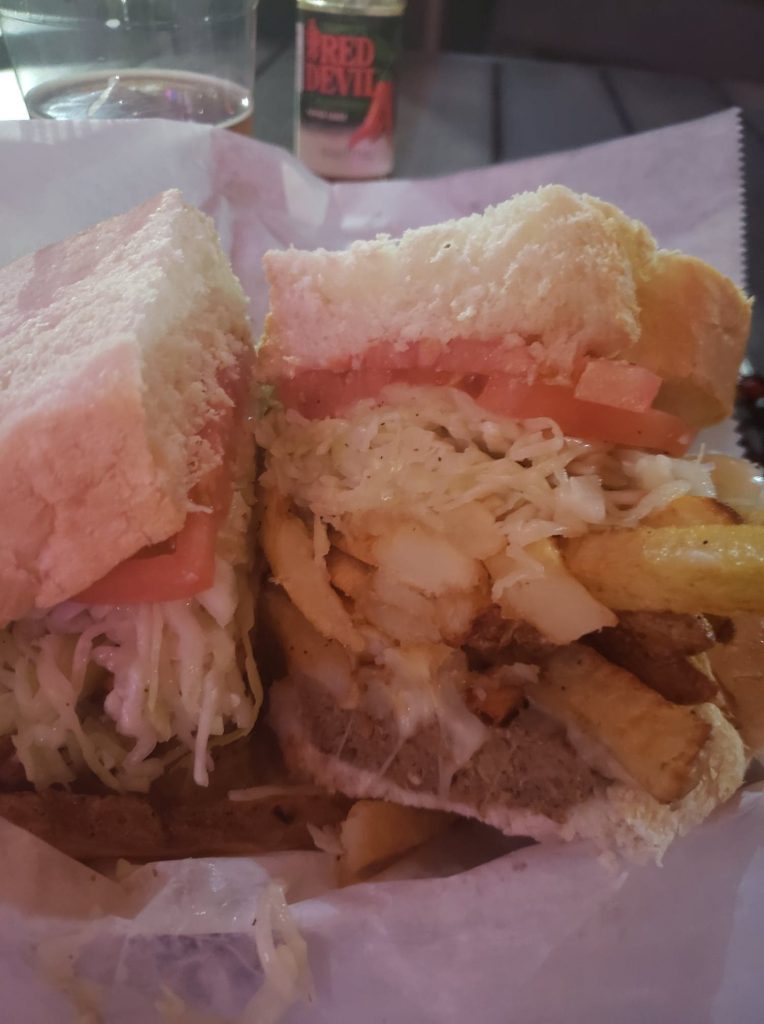 After you try one of these famous sandwiches your next meal should be at Gaucho Parilla. An Argentinian steak house in the Cultural District of the city. This restaurant was recommended on every list I saw as well as by every guide I talked to. I can say they were right. It was the best meal I had while I was there. Highly suggest starting with the empanadas. The menu is a little pricey for dinner but well worth it.
If you are in the mood for a good taco then I must suggest Conado Tacos. They have unique and funky flavored tacos with lots of margarita choices. I love a good jalapeno margarita and there's did not disappoint. The prices are low and the food is great.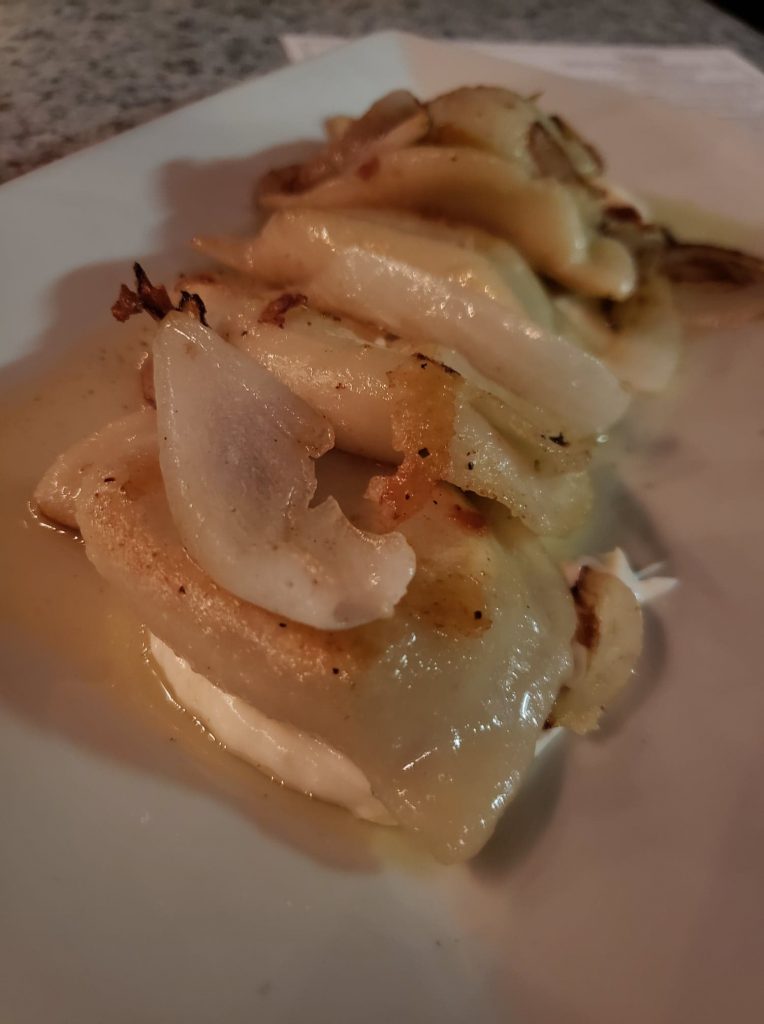 Church Brew Works should be on your list of musts in Pittsburgh. A brewery built in an old church the ambiance alone is worth the drive. A bit out of the downtown area so you would need to drive or Uber but if you like breweries this is a fun stop. German beers aren't my favorite but I loved the look of it and the menu was excellent. They are known for their perogies ( which is a must try at some point in Pittsburgh) and they had a special Oktoberfest menu while I was there which was also fun.
I love a good breakfast spot. In fact I prefer a brunch and a dinner. No need for lunch.
Waffles INCaffienated is also a small chain. They have the feel of a diner with a focus solely on breakfast. I went for the chicken and waffles because they are such a great staple of brunch but these had a twist with country gravy. Huge portions and good prices.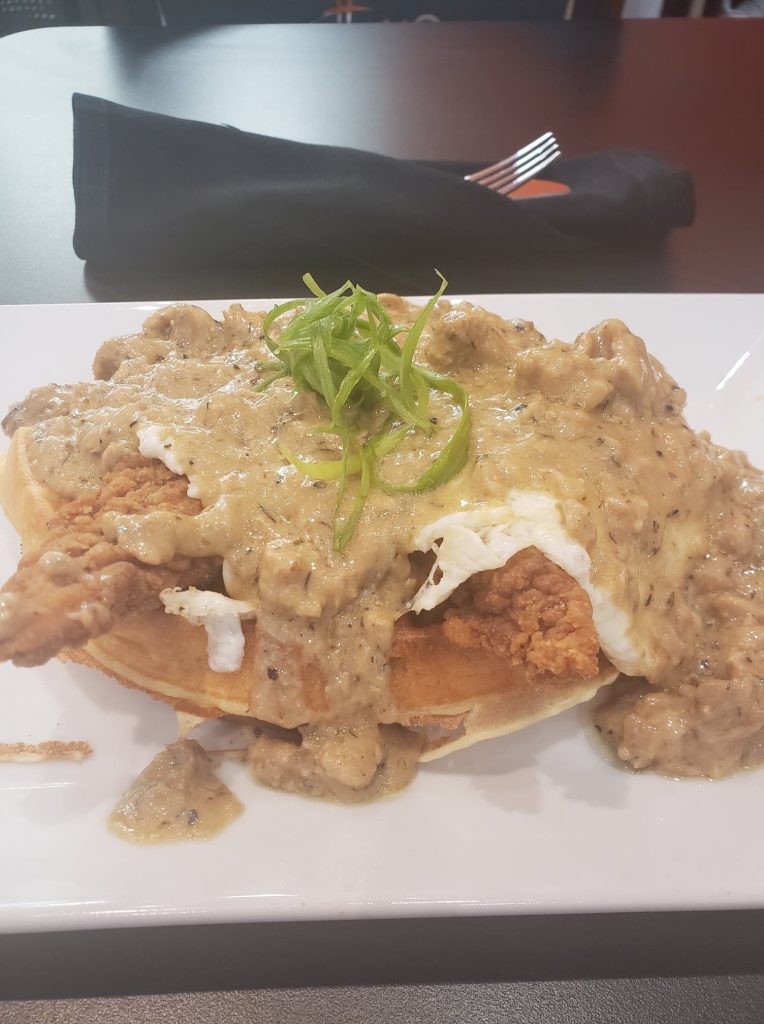 Cafe Raymond is located in the strip district. Perfect place to start your morning exploring. It is semi divvy but the food is well worth it. I had the House Smoked Brisket Hash. Hash is always my go to brunch food. Followed by eggs benedict and chicken and waffles. I love when places put their own spin on them and Cafe Raymond does a BBQ brisket version.
I spent about 4 days in Pittsburgh so this is just the tip of the iceberg when it comes to dining in Pittsburgh. They have a few notable breweries too one of my favorites being Southern Tier. Unfortunately I didn't make it there. Due to Covid a lot of things have different hours and making a plan and checking out times things are open is really important right now.
Travel safe and smart!