In this digital era it seems everything is changing. Our lives are constantly inflicted by technology. How we live and how we work is evolving, If you would have told me even 10 years ago it would be possible to work while travelling, outside of being a foreign reporter, I would not have believed it. Now as long as I have a laptop I can work on projects and communicate anywhere in the world.
Co-working is a relatively new idea that has become popular. I first starting going to co working spaces about 5 years ago while on a long road trip across the US. California had some really nice ones. They even had a bar in them. Sure I will have a beer while I write a post.
Slowly through out my travels I have spent time at other co working spaces across the world. I love the idea of having an office anywhere but I also love the idea that all these like minded people can link up any where because of these spaces.
When I stumbled upon the application to work with Coconat I was intrigued. To combine both work and life seemed like a great way to experience a place and have a community of people to support you.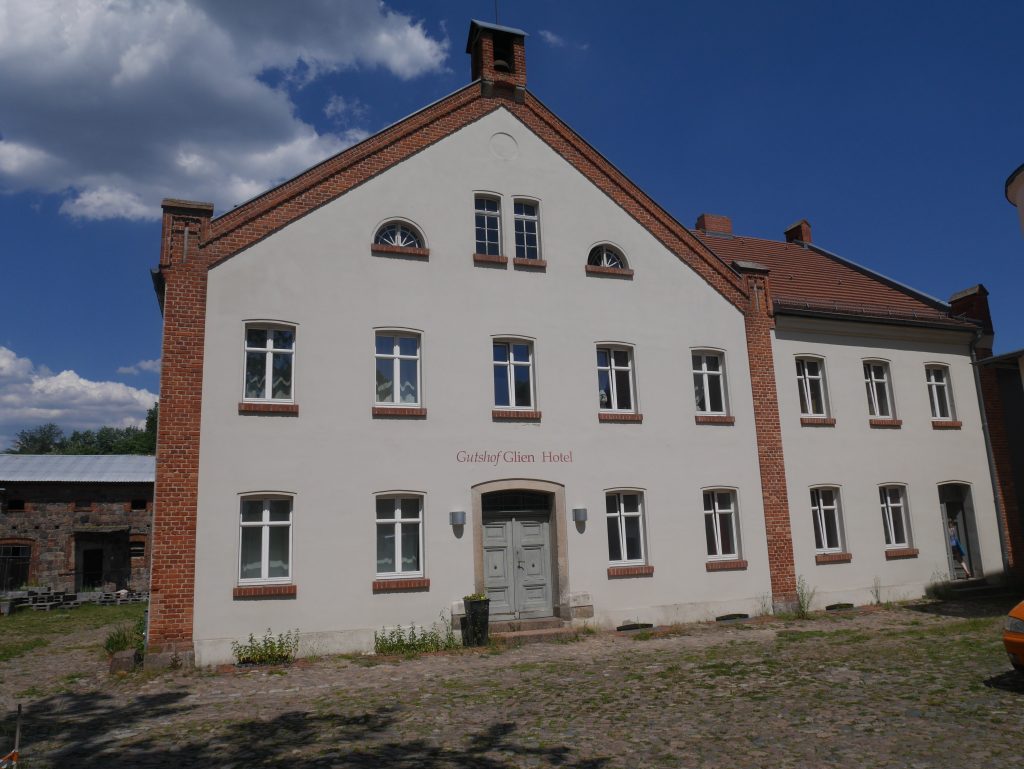 Coconat is located in the town of Bad Belzig slightly less than an hour outside of Berlin. I have been to Germany many times but always inside a city. Being in a tiny town in the forest is great for creativity and for relaxing.
What is Coconat?
The space has been many things: a private home, taken over by the Russians after the war, a hotel and restaurant and now a Co-living space.
Coconat is made up of a few buildings. The main one houses the communal eating spaces and work spaces along with a library, conference rooms and many sleeping quarters upstairs. It looks like an old German farmhouse, the inside is cozy and spacious.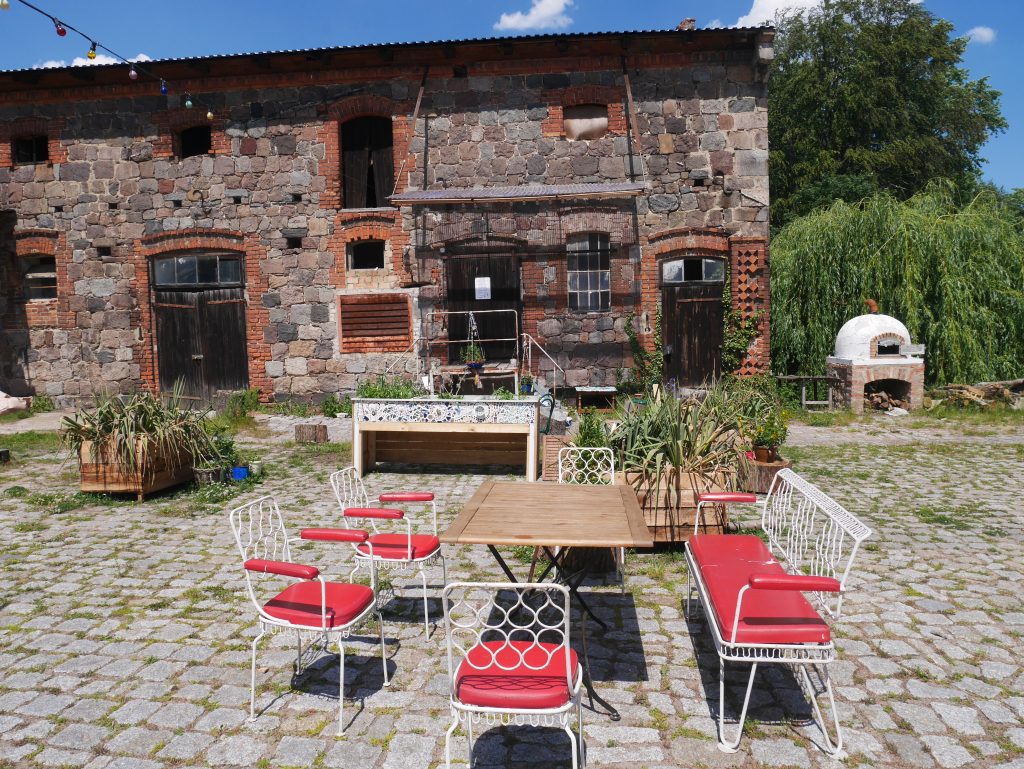 Most days people crowd into the bar area during meal times to share food and conversation. Then break away to other rooms to work. The wifi is strong and the coffee/tea is unlimited.
What exactly does it mean to combine work and life?
It means you work where you live. It is like working from home but on location. It is great for the creative flow and for traveler. Often we don't have home like places on the road. Coconat provides that. You sleep, eat , work and socialize in one place.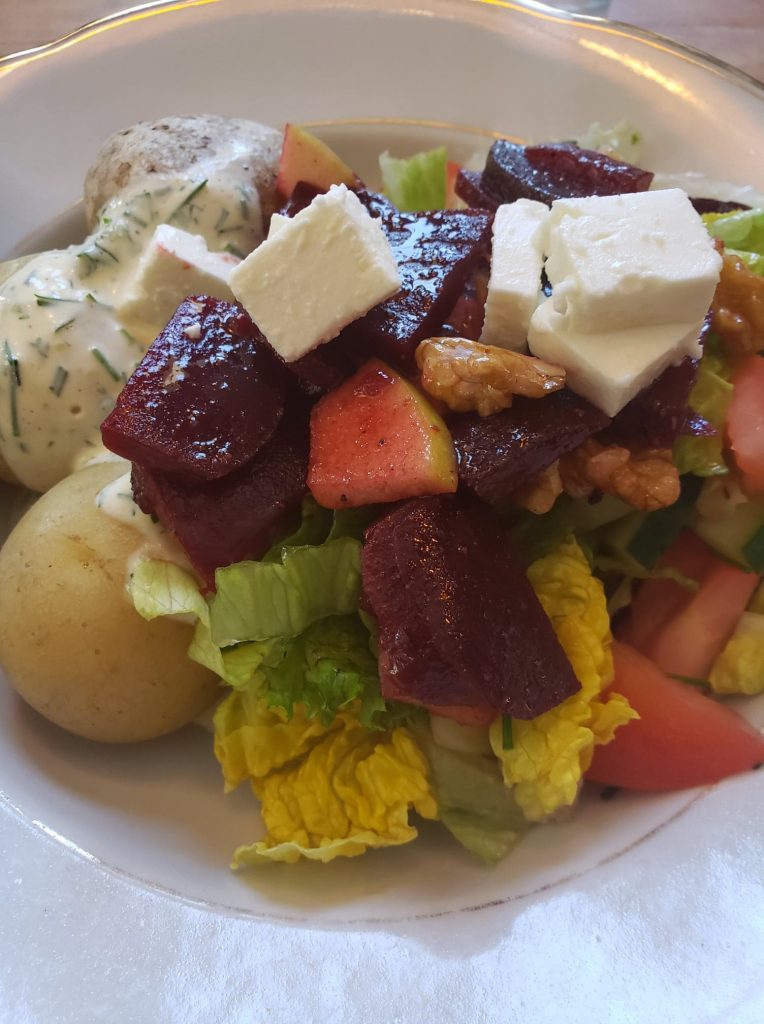 It creates a sense of community you would not get from working at home. It was beneficial to my creativity to be around so many like minded people. Even though we would work separate,  it helped to come back to the group. They had creative pow wows that kept you accountable for the work you were trying to get done.
They provide food by wonderful chefs both local and there on exchange. The cuisine is unique and vegan friendly. The products are mostly local and it eat communally creates such a wonderful nurturing experience.
The Location
A lot of co living spaces are located in cities. There are plenty of opportunities when staying at those to go out and enjoy and explore all the conveniences of a city.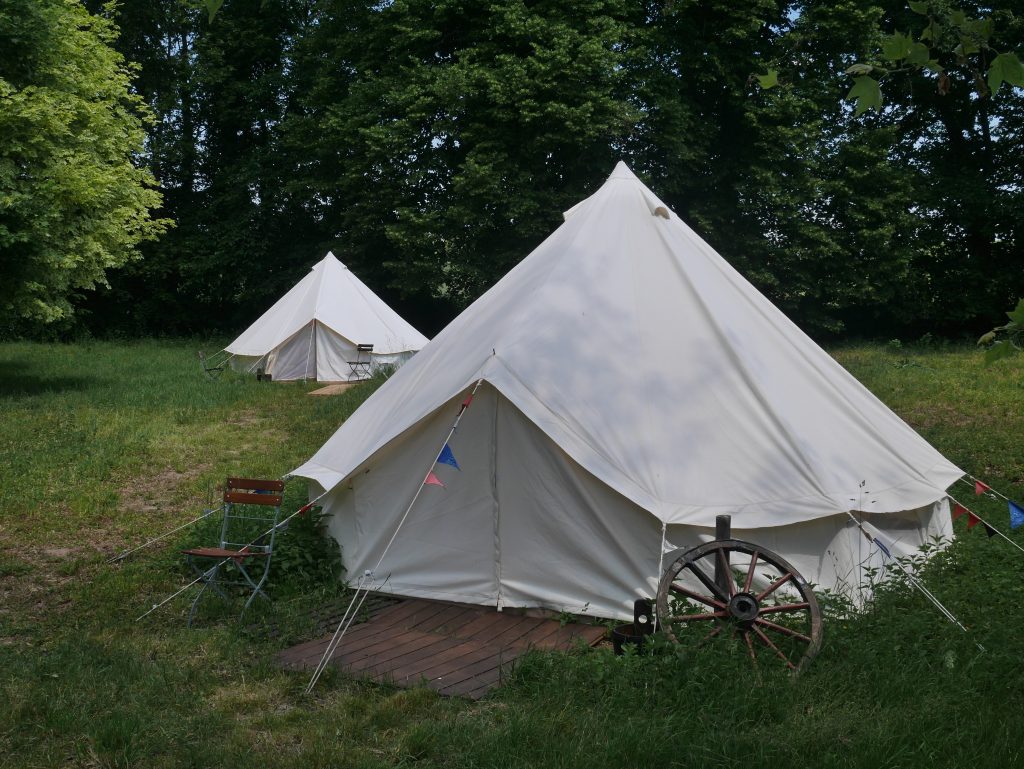 What makes Coconat so unique is the rustic charm it provides. There are loads of trails and hikes to be explored. You can take a bike into Bad Belzig and explore the little town. Coconat also provides loads of extras like yoga and dance classes, cooking classes and massages. There are often workshops and small classes going on as well. During my stay Greenpeace came for a weekend and thru a party.
You aren't going clubbing on the weekends if you are staying at Coconat( unless you are taking the train to Berlin). Instead you are creating relationships with those around you. Whether we were drinking in the pub or sitting under the stars we were always talking to each other. We were having real moments.
Leaving wasn't easy.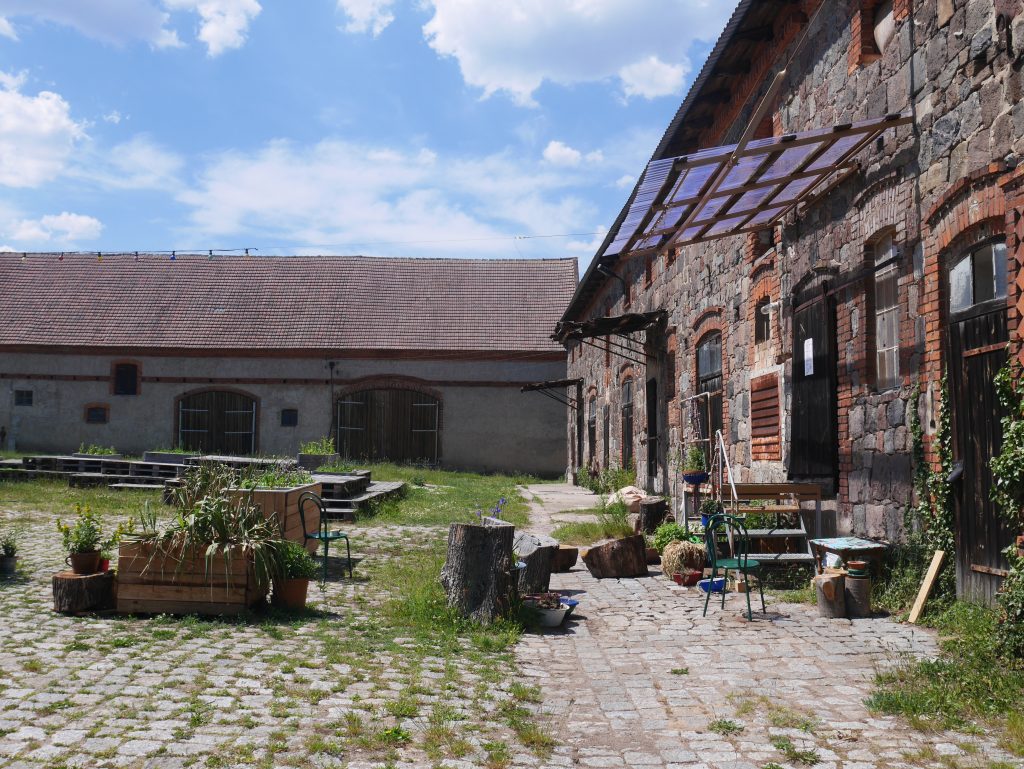 Interested in Coconat?
If you would like more information on what its like or on pricing check out their website here.
If you are looking to spark creativity on a solo project or bring a few coworkers to brainstorm this is the perfect atmosphere.