Bangkok can be a hard city to get your bearings in. For the first few days I was a bit over whelmed. Once my sensory overload was under wraps I was able to enjoy Bangkok and all its chaos.
1)The Golden mountain.
When you are in Bangkok make a point to climb the Golden Mountain. A man made mountain but none the less daunting to climb its spiraled stair case. At the top is a golden spiral  hence the name. The views are amazing along with the temple and the walk.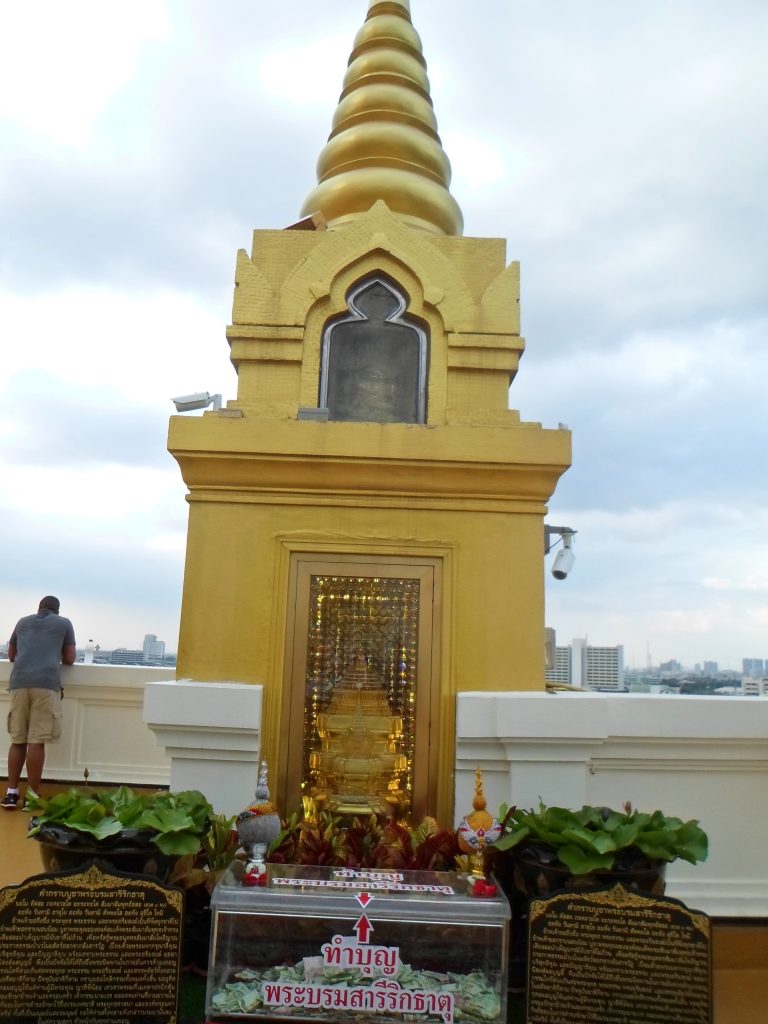 2) Wat Pho.
Bangkok boasts the worlds largest reclining Buddha and it is nestled inside Wat Pho. Some of the worlds most beautifully colored temples lie inside the grounds of Wat Pho. For a particullary stunning look at the temples go at night. The colors illuminated on the buildings will be well worth it. If you go during the day spend some time in the traditional massage school.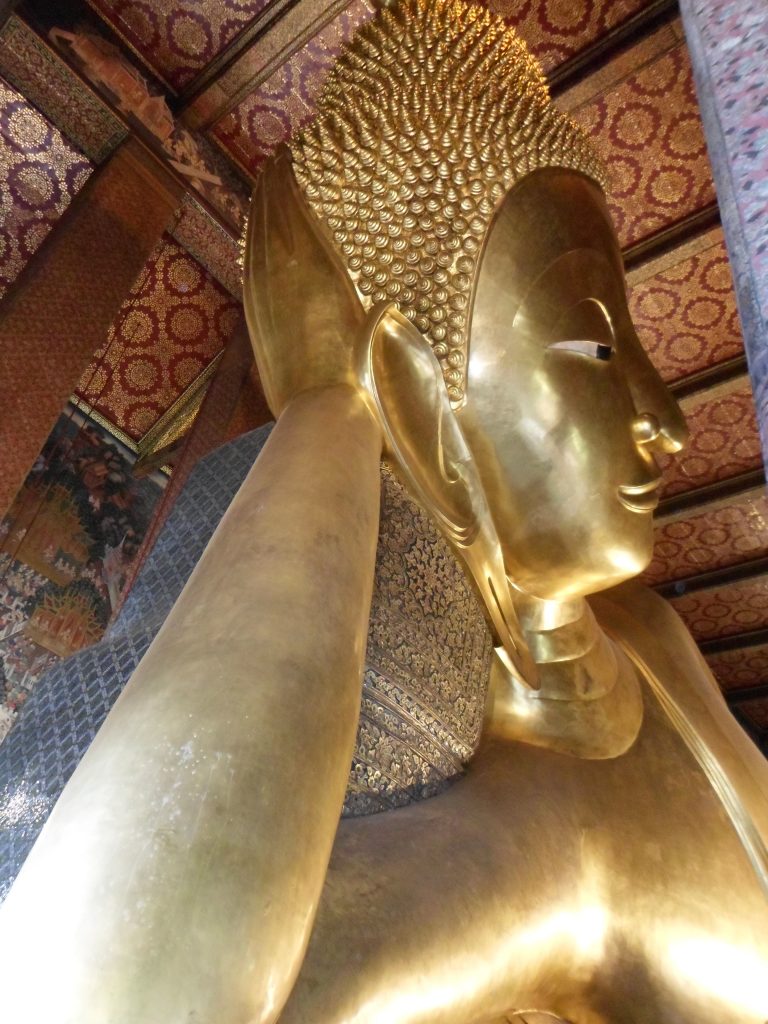 3)Koa Sahn Road.
You can't go to Bangkok and not party. What a better place to do it then Koa Sahn Road. A completely pedestrian street lined with bars, restaurants and tons of ping pong shows. You can buy a scorpion or drink a bucket of alcohol for about 2 US dollars.
5) China town and the Vegetarian festival.
China town Bangkok is a lot like China town in New York. I was lucky enough to be there during the Vegetarian festival. It is a foodies dream. The streets are lined with portable carts and every person is out exploring the different food offered. I ate my way down the street and barely spent 10 US dollars.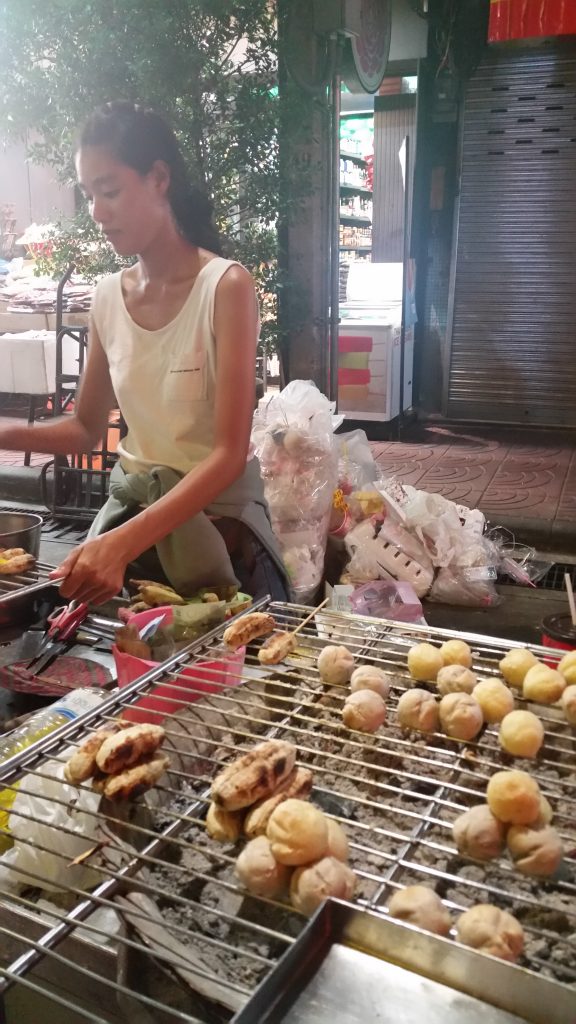 6) Easy transportation system
Bangkok is easy to get around in as long as you're not stuck in traffic. The sky train and the metro cover all main tourists points and then some. If you are out late I recommend using  grab taxi. An easy to use app that lets you order a taxi from your phone and quotes you the price ahead of time. The amount of times a cab driver tried to rip me off in Bangkok was crazy this eliminates the problem because you know how much you are supposed to pay. For short distances take a Tuk Tuk. Its fun and cheaper then a cab.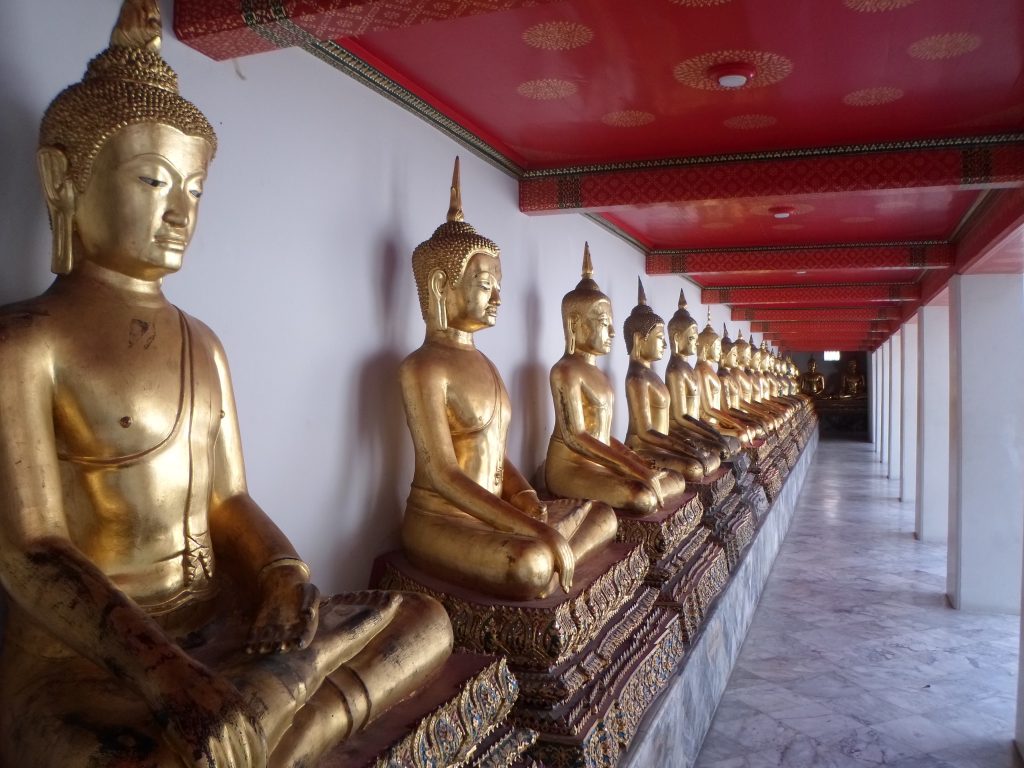 7) sooo cheap
You might think that since Bangkok is the capitol of Thailand it would make it super expensive but it was the opposite. Finding cheap accommodation, food, transportation, alcohol and activities was easy. It is a great place to go to stretch your dollar and get a lot out of your experience.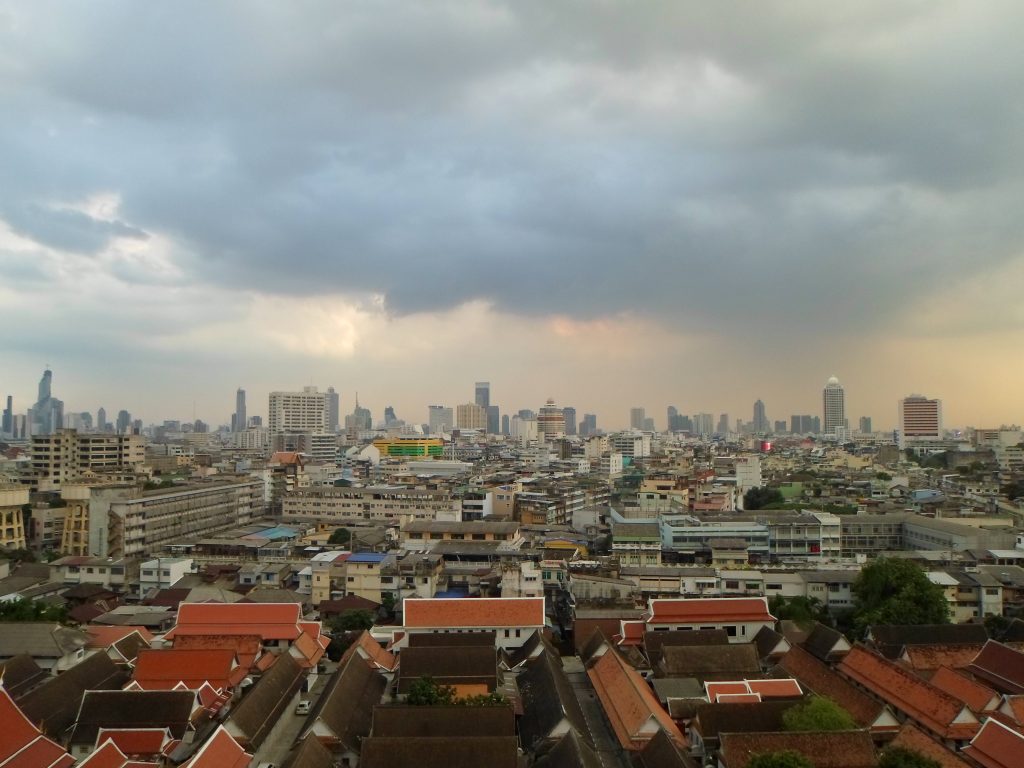 Have you been to Bangkok? What were some of your favorite things about this city?