Puerto Rico was a price shock after spending a few weeks in Thailand. The economy is in turmoil and the people are suffering. The inflation is high and poverty is following behind it. They are in a hole they can't dig themselves out of alone. This is why you should go spend your money in Puerto Rico. Tourism can really help the economy of a country.
There are so many reasons to visit this vibrant country. Here is a short list of my favorite things about Puerto Rico.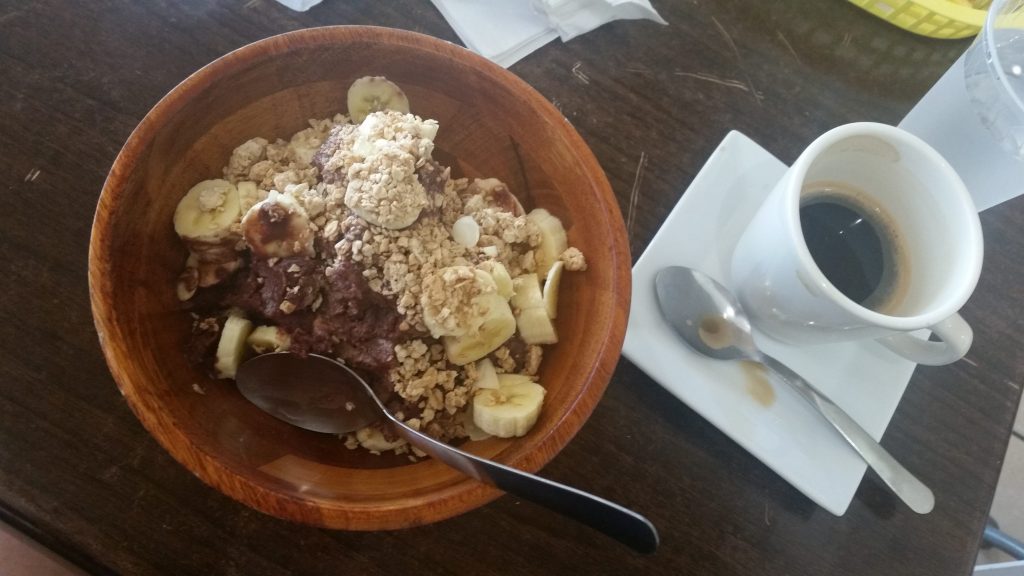 The Food:  Puerto Rico is a foodie vacation. There was not a single meal I had that I didn't enjoy. Even if one of them was Pizza Hut because the prices were really hurting my wallet every where else. Until I went to PR I had never tried Mofungo, a pretty signature dish of the country. It is plantains mashed in butter and oil then stuffed with chicken ( or a meat of your choice).  I also went to an Italian restaurant in Old San Juan where they made my gnocchi in front of me!
The food tour I did with Flavors of San Juan helped teach me the history behind the food I was eating which made it all the more enjoyable.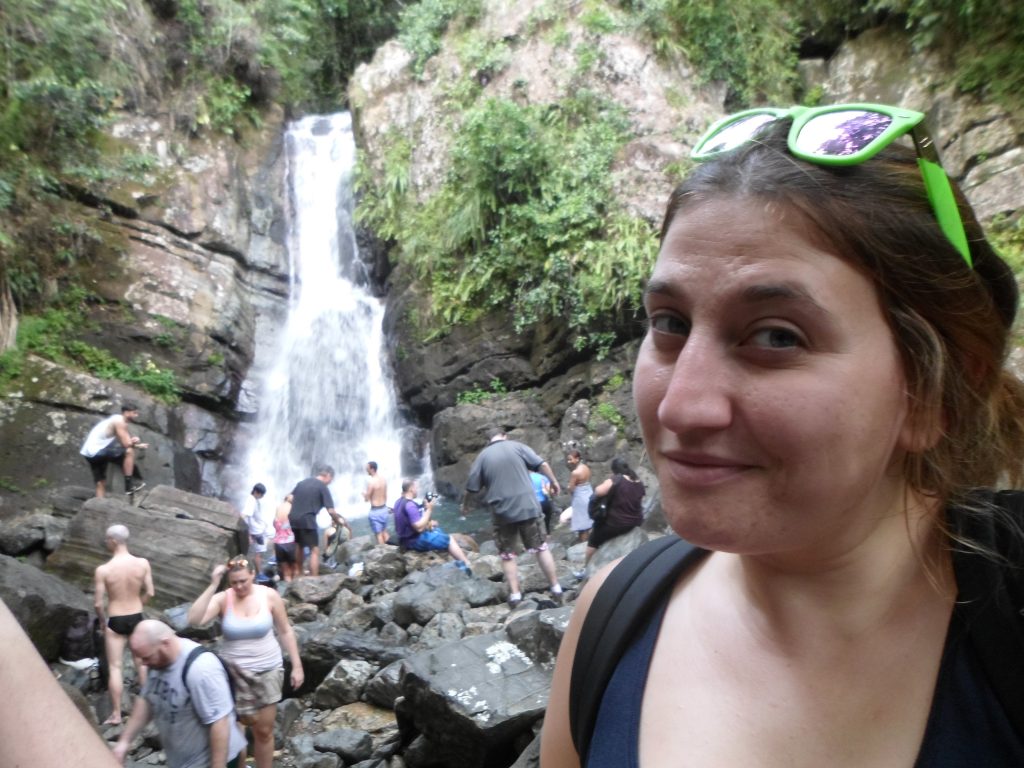 2) The Rain Forest: Until I had went to Puerto Rico I had never been to a rain forest. I thought the hike would kill me but it ended up being fairly easy. The plants in the forest were natural repellents of mosquitos so even though it was hot and humid there were no bugs.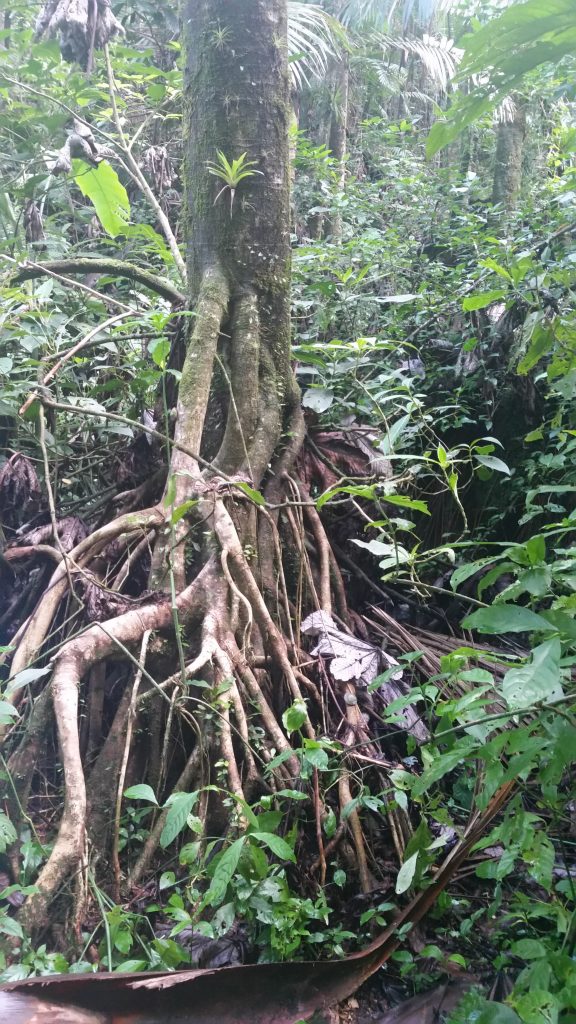 3) Bio Luminescent Bay : I would say this was the highlight of the trip but I didn't see as much as other people. We kayaked thru the night and got eaten by bugs but as you ran your hand thru the water it sparkled. It was a fairly remarkable sight. We had clear bottomed boats to help us see the creatures illuminated or to run our hands underneath the bottom to watch it light up. Although I didn't see any sea creatures illuminated I heard gasps from others so I know it was working.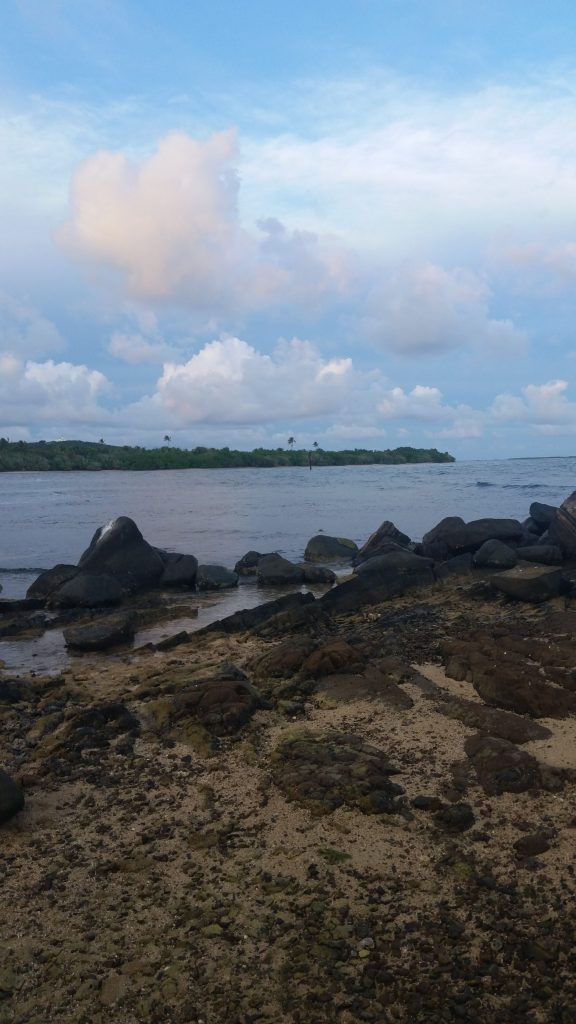 On the way back we got into a collision with a rouge kayak and took on so much water we started to sink. Our kayak now level with the water made me  thankful I could swim.
Regardless of the speed bumps it was a fun experience and one I would recommend.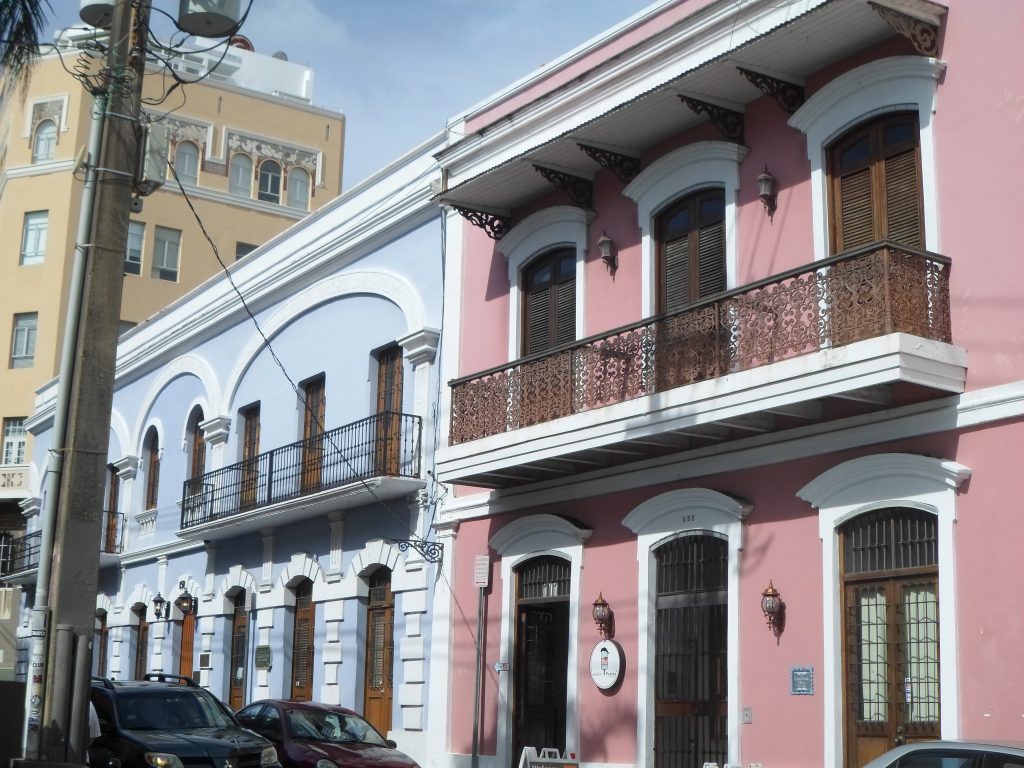 4) Old San Juan : We all know by now that if I am not absorbed in the food I am absorbed in the history of a place. Old San Juan is such a perfect little town. Right on the water the cobble stone roads are easy to spend the day meandering down.
The old fort is on the coast and overlooks the ocean perfectly while just below it is a very aged cemetery. I spent the better half of an afternoon laying out on the grass enjoying the views and so did a lot of locals. It seemed to be a meeting place. Young couples snuggling with picnics, groups of kids playing frisbee  and tourists taking as many pictures as possible.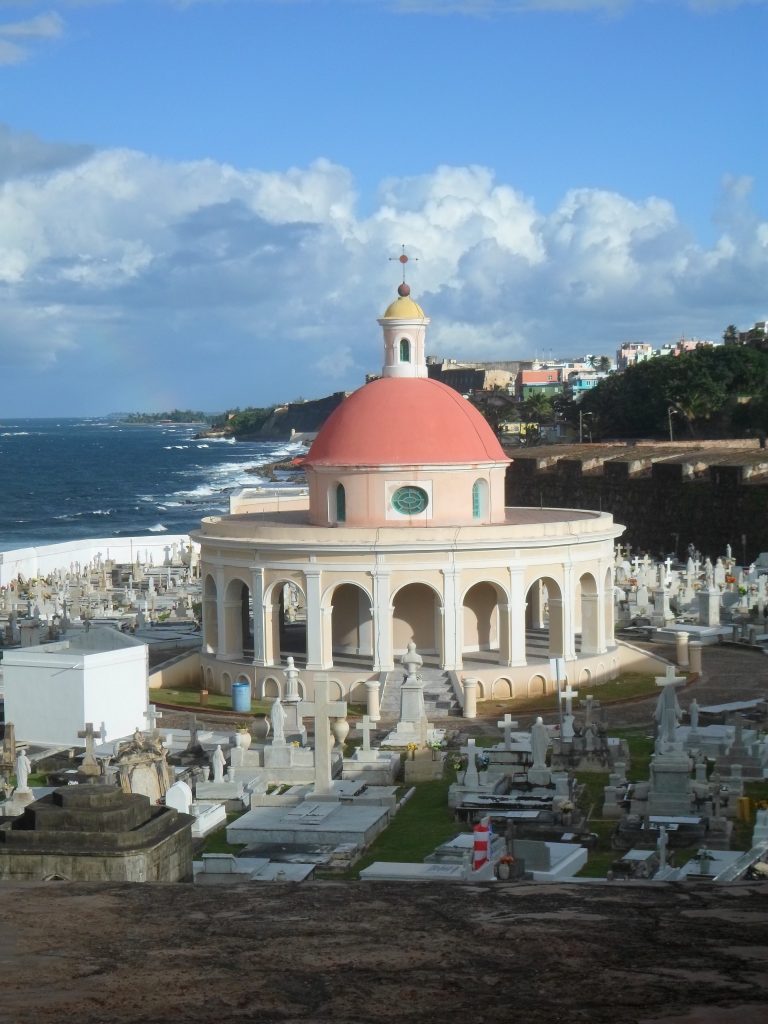 5) The beaches : I mean this one kind of goes with out saying. Obviously you go to Puerto Rico for the beaches but its really true. The sand is so white, the water warm and the weather fairly perfect. I went in December and it was above 80 degrees every day. Coming from New York its a miracle.
Plus there is so much to do on the beach. Besides for swimming and snorkeling there is tons of water sports and activities to partake in. There is also laying on the sand with a Pina Colada ( or whatever drink is your choice).
For a North Eastern American going to Puerto Rico in December is heaven. I would obviously recommend travelling there when it is cold where you are. The flight isn't too long and they use US currency so it is an easy exotic destination!