The more food tours I do the more I am convinced that there is no better way to learn about where you are and who the locals are then to eat what they eat. Whether it is a scorpion or a dumpling, the kind of food people eat is representative of their culture, their surroundings and a lot of times their economic beginnings.
It is no different in Bangkok.
The chaos of Bangkok can, no doubt, be overwhelming. Not to mention it is a huge city that can take time to navigate.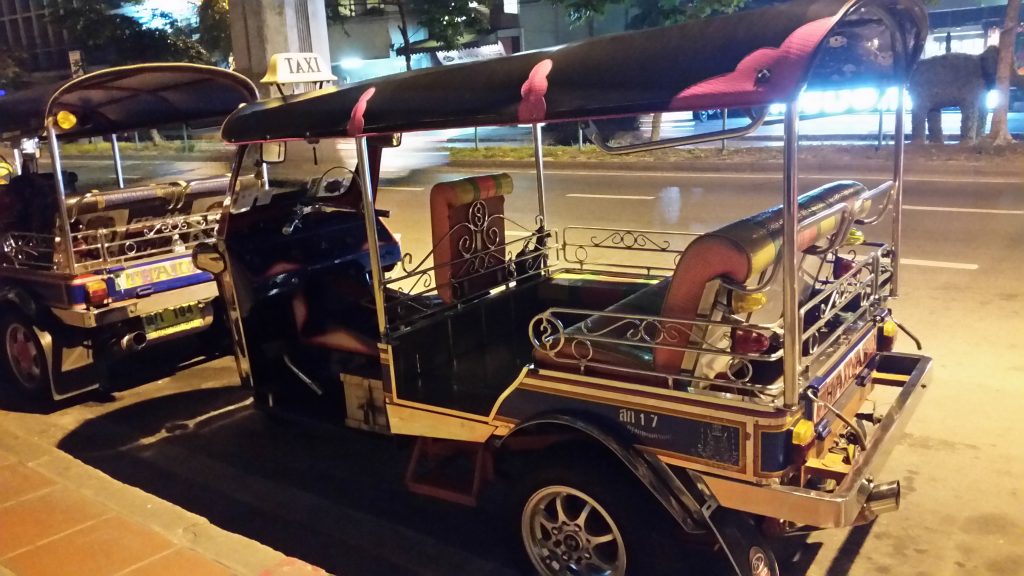 My evening street food tour was by tuk, tuk. I don't care how many times I ride in a tuk tuk, it is always novel to me. Although I probably should have been walking in order to work off all that food I would be consuming it was nice to not have to worry about how I was getting to my next destination.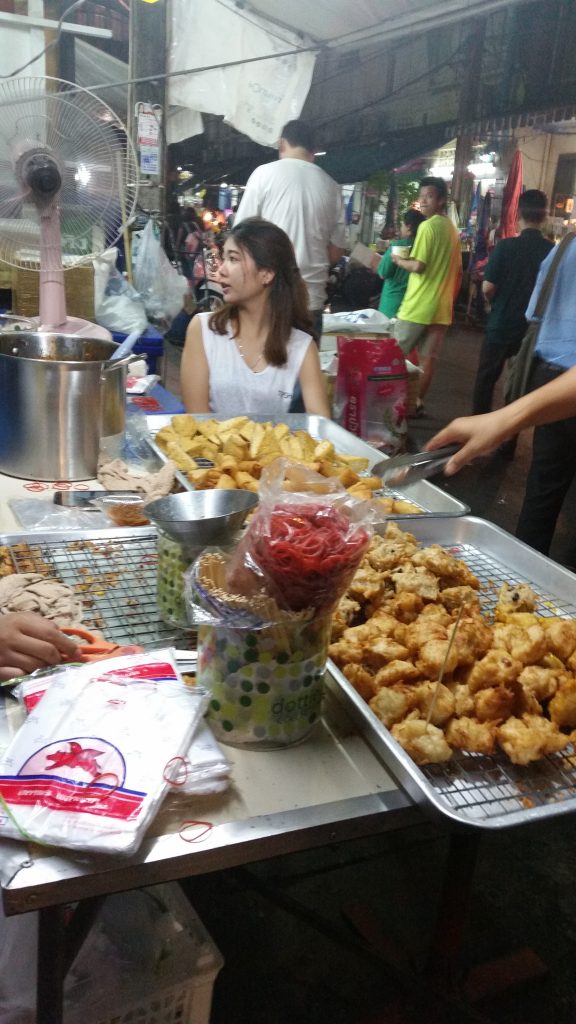 It doesn't matter what time of the day it is the food markets are always buzzing and I happened to be in Thailand during the Vegetarian festival so the streets were filled with vendors selling meatless options.
Asia is a great place for any vegetarian. Their food always has a vegetarian option they make a lot of things with tofu making it easy to avoid meat.
The tour did not just have food but incorporated history and local atmosphere.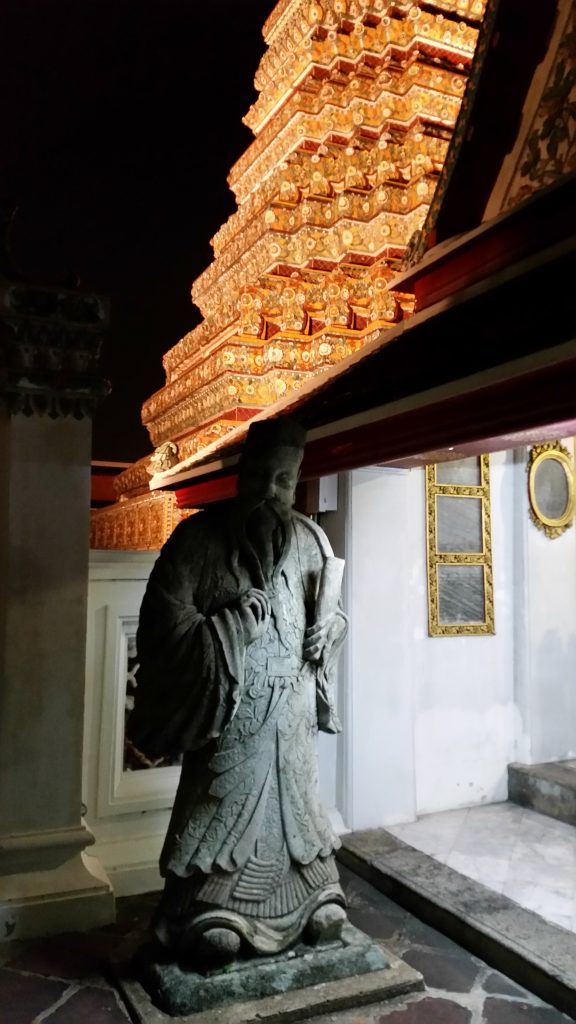 I had been to Wat Pho, home of the largest reclining Buddha, during the day earlier in the week but Buffalo tours took us back at night. The temples were even more overwhelming at night. The buildings illuminated in small spotlights made the colors on them more vibrant then in the sunlight.
Wat Pho might be one of my favorite temples I have ever seen. The colors are bright blues, greens and golds that seem to shine from every angle.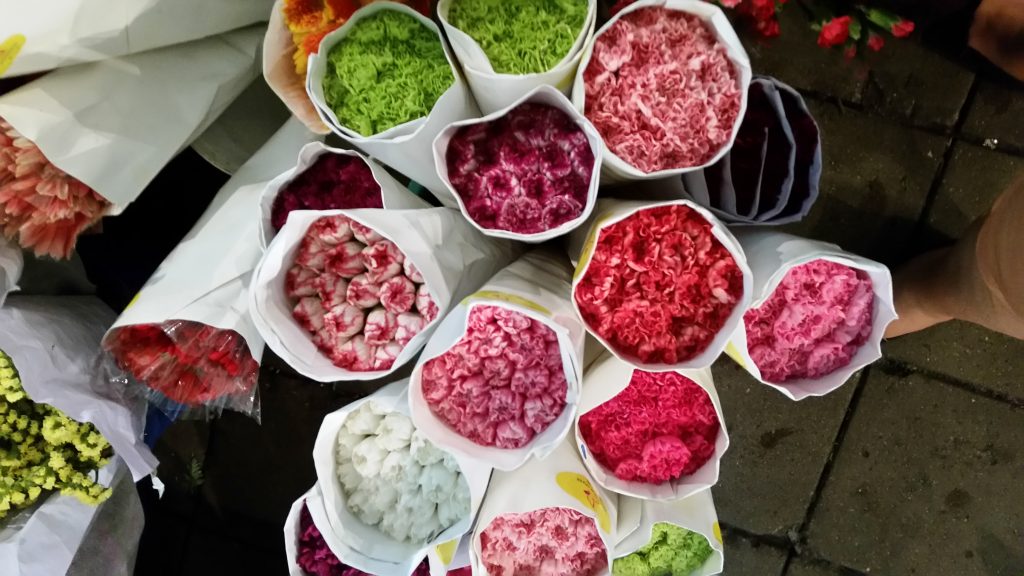 We also walked thru the flower market. It was nearly 10 pm but the streets were a buzz with people buying flowers for the next day and loading more onto the sidewalks.
They were all gorgeous, colorful bouquets of various flowers. I don't think I have ever seen so many flowers in one place.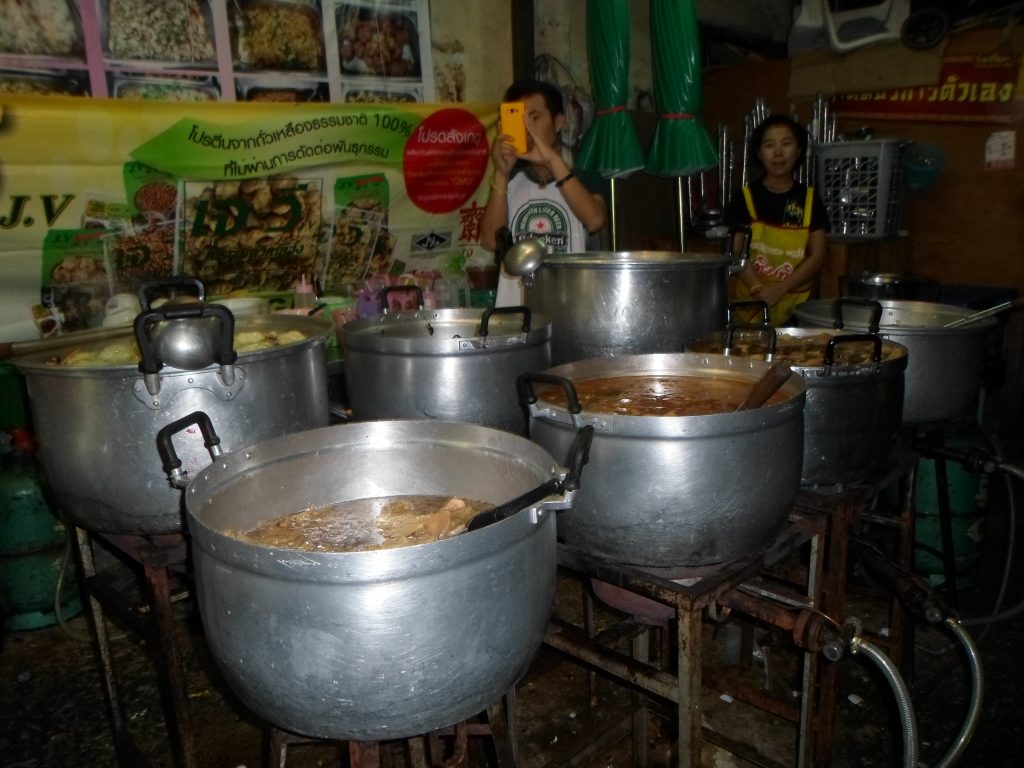 Highlights of the food?
Well I am a sucker for Pad Thai. Being the most well known Thai dish I guess it is a bit basic but it does not taste basic. There is a very famous restaurant that sells ONLY Pad Thai : Thipsamai.  Earlier in the week I had passed it in a cab, there was a line around the block, and the driver said people wait sometimes over an hour because it is the best Pad Thai you will ever have. He was not wrong. I dream of that Pad Thai sometimes.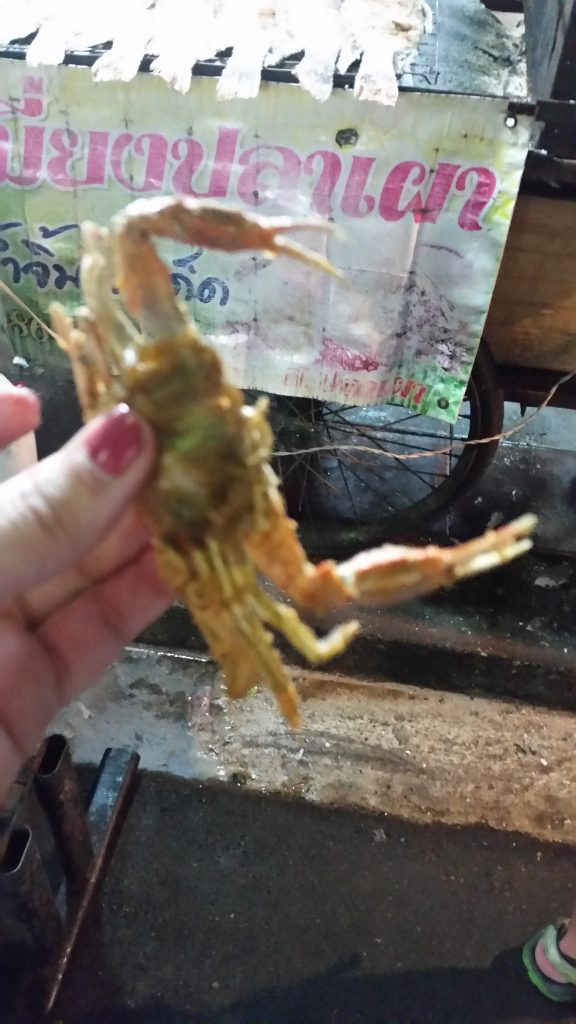 I also loved the soft shell crab. You ate the shell and all. Yes that's right you just bit into it and ate the entire thing.
I have done quite a few food tours at this point and I really enjoyed this one because it incorporated not only food but history, local flare and tuk tuks! Instead of just walking around eating things and talking about food ( don't get me wrong that is my favorite thing to do) they made it so much more.
I would like to thank Buffalo Tours for hosting me and TBEX Thailand for the opportunities they provided.
If you are interested in going on a tour with Buffalo Tours here is their website. They offer tours all over Asia. May a recommend a food tour!