On my second day in Hanoi I had signed up for a street food tour with the appropriately named Hanoi Street Food Tours.It turned out to be the best thing I did in Hanoi.
The price of the tour was 20 dollars. It lasted almost 5 hours and we made 11 stops. That is more stops then any other food tour I have ever taken. The amount of food we consumed was nearly impossible to finish ( but some how I managed) and the quality was incredible.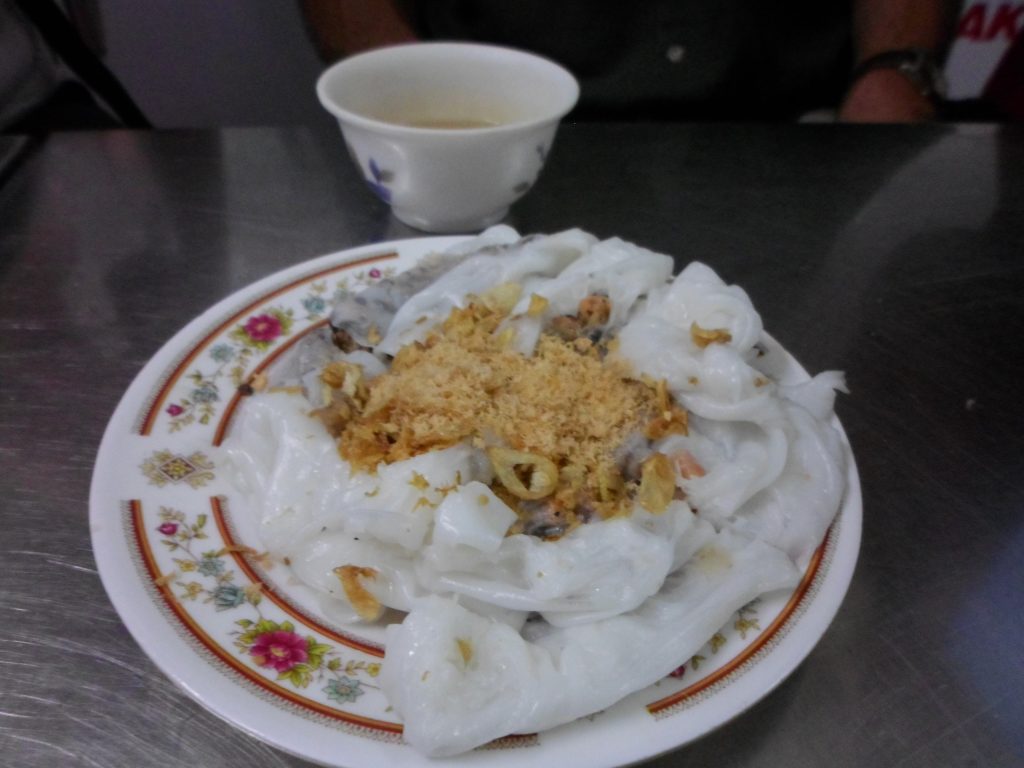 Lotus was a small, 21 year old. A native of Hanoi. She was nothing short of adorable and explained to us that in order not to lose one of us in the walk we would need to stick together, like sticky rice. So every time we crossed a street she was exclaim " STICKY RICE" we would huddle together and head thru a sea of motorbikes to our next destination.
Taking the tour was the perfect introduction to Vietnamese food. I would not have been able to decipher what everything was with out the help of Lotus. I even discovered my favorite treat. Bo Bia which is sugar cane, shredded coconut and black sesame seeds rolled in a white flour shell. I fell in love and ate it as much as possible thru out the rest of the weeks we were there.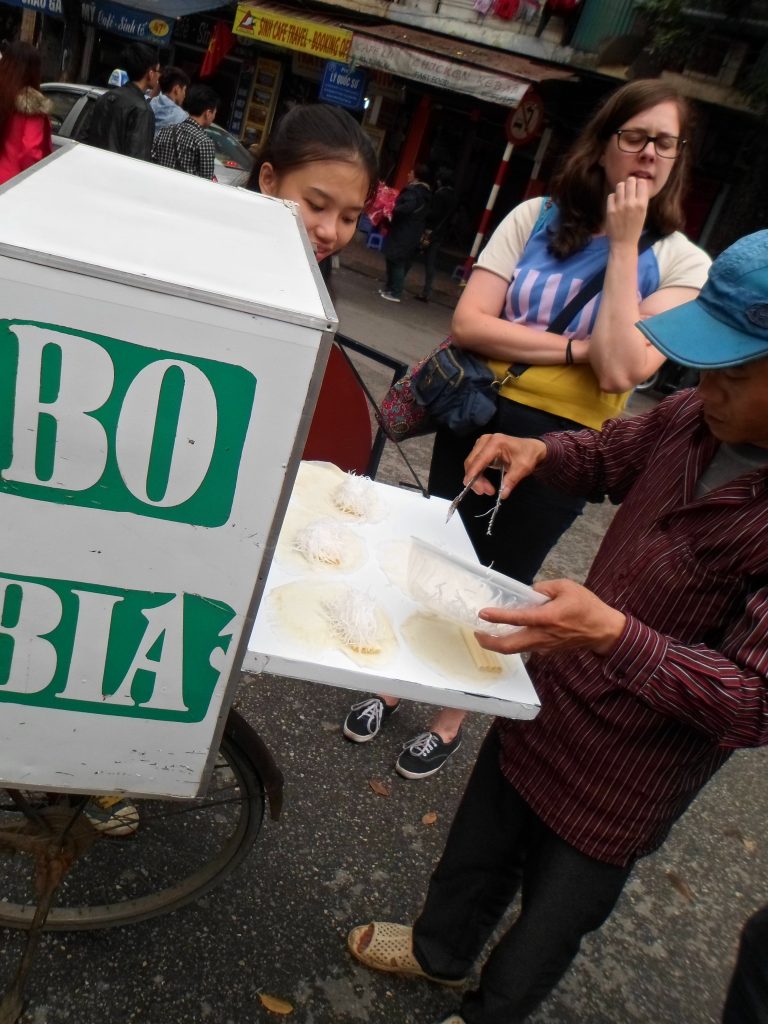 One location I got to roll my own pancakes. Which is not what I consider a pancake but more similar to a thin dumpling which you roll out on a stick and then fill with (in this case) shrimp and mushrooms.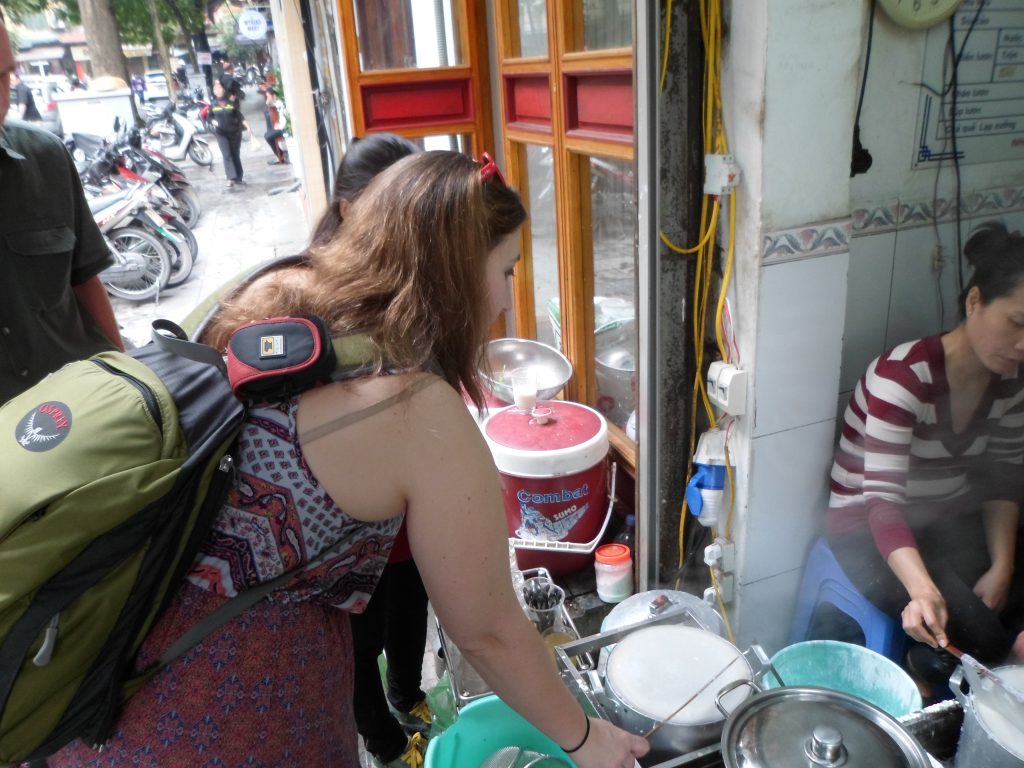 Every stall we went to specialized in one or two things. It is how you know you are getting fresh food. Everything is being prepared while you order. Although the costs of the food where covered in the tour ( along with an explanation for each food we were eating and demonstrations on how they were made) eating at the food stalls is the best and cheapest way to eat.
It is also the best way to eat like a local. The Vietnamese crowd around small plastic tables and chairs, grabbing chopsticks and enjoying whichever delicacy they decide on for the night.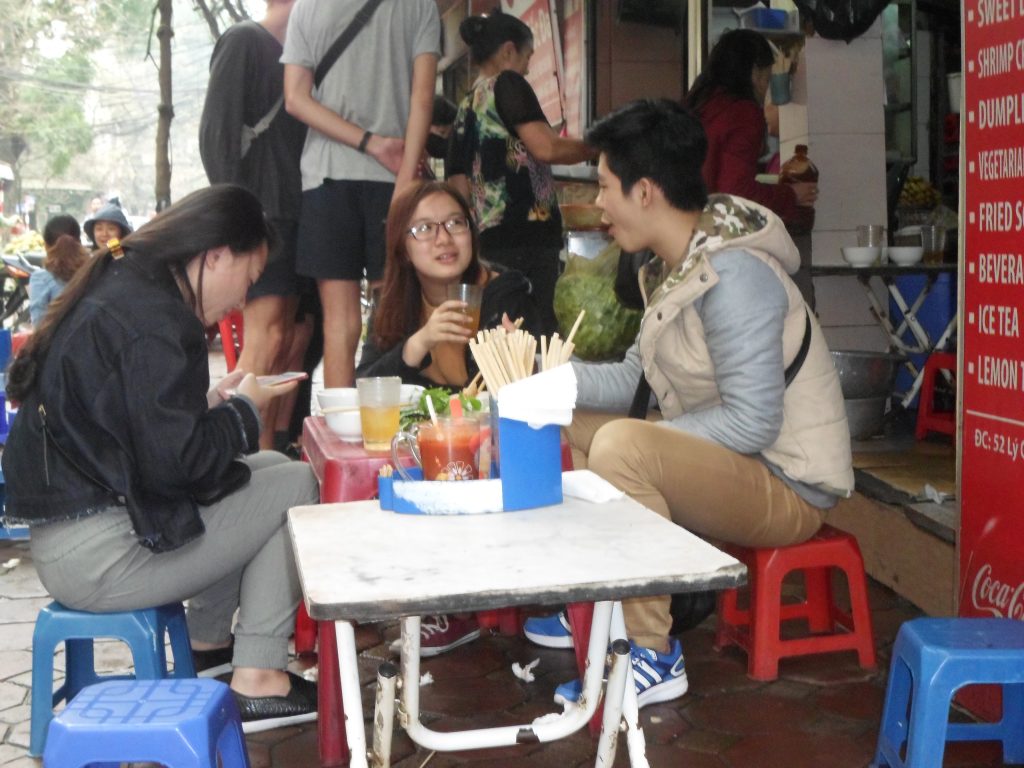 We even stopped for egg coffee at the end.  Egg coffee is specific to Hanoi. It is coffee, egg whites and cream. It pretty much tastes like liquid Tiramisu. The Vietnamese are big on coffee but this is more like a dessert.
We finished the day out with the local beer Ba Hoi. Costing roughly 50 US cents for a pint, it is cool and refreshing on a hot Vietnamese day.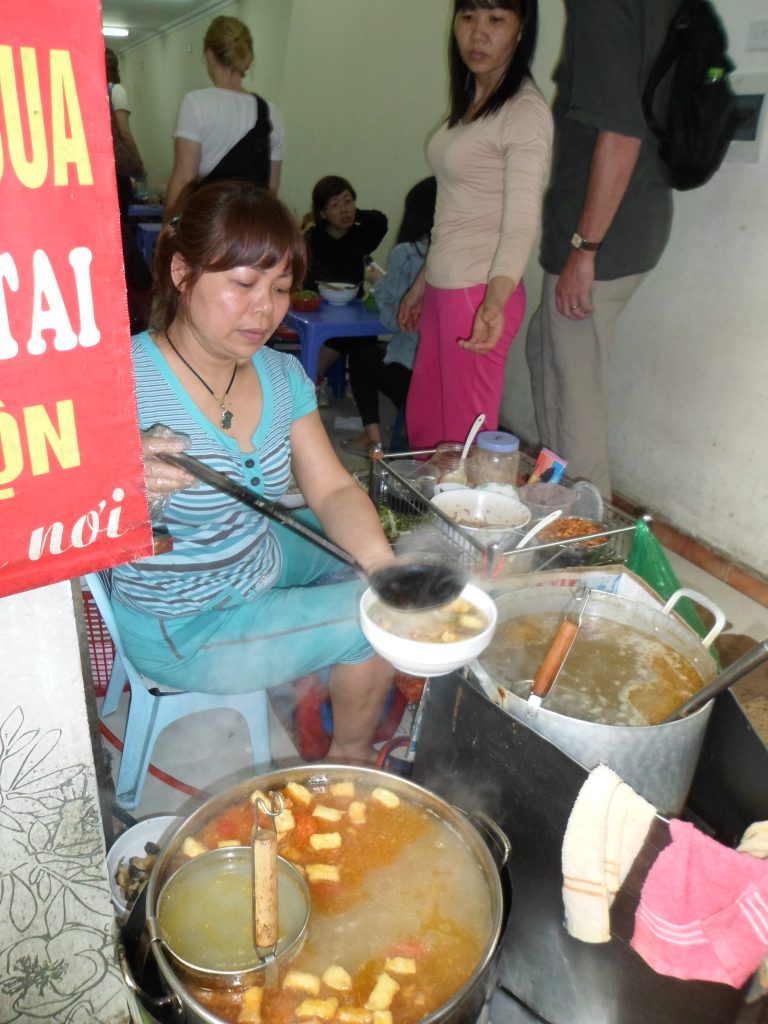 I spent a few weeks in Hanoi and North Vietnam. I saw and did a lot of amazing things. The food tour was hands down the best thing I did. I really believe that if you do anything while in Hanoi you should join this tour. You will not believe the amount of food you get for the price you pay. It is a top rated activity on TripAdvisor and the highlight to any trip to Hanoi.