Hiking is not my strong point. As of late with my myriad of physical issues it can prove to be quite difficult. However I always want to do it. Even if it is not in my best interest. I have wised up. Starting bringing better sneakers ( sorry converse) and pacing myself.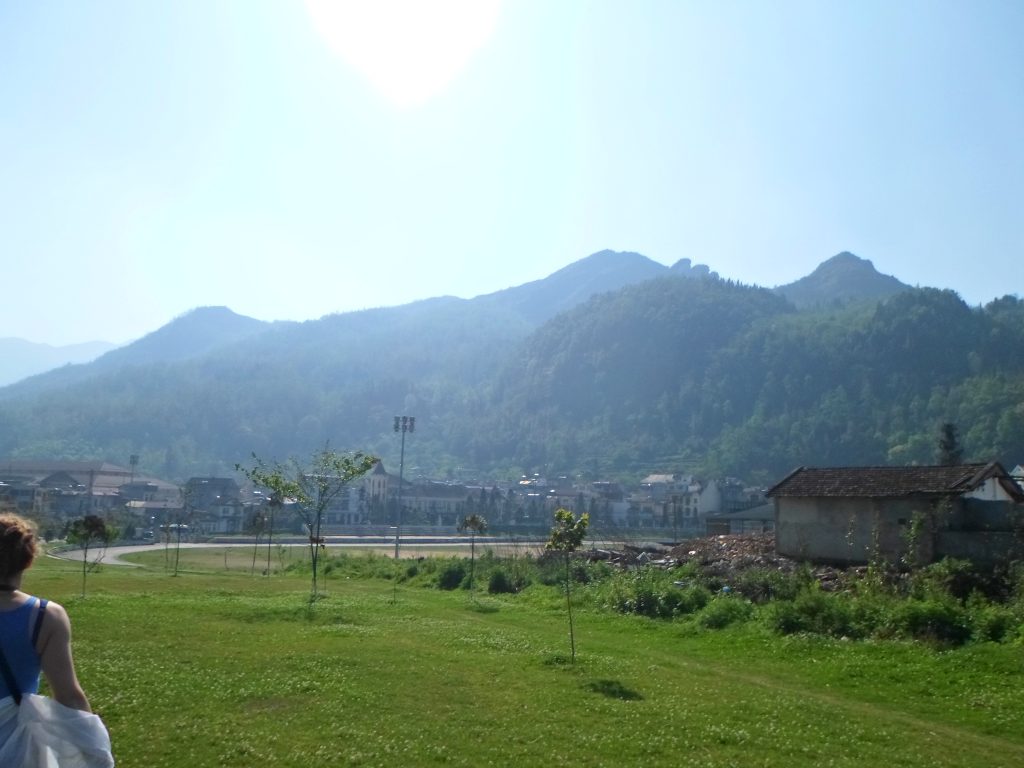 While in the north of Vietnam you have to go to Sapa. It would be a grave mistake to miss this gem. I figured what better way to see the mountains then to hike for a day into the countryside and stay in a home stay.
My hostel helped me find the right one and I boarded an overnight train. Ly May Lui was there to great us after a short breakfast. She is in her late 20's, with long dark hair and a friendly face. Part of the Homoung tribe, her entire family lives in the same community. Learning English and leading these treks has helped her family live much better. It was the off season so there was only four of us on the hike.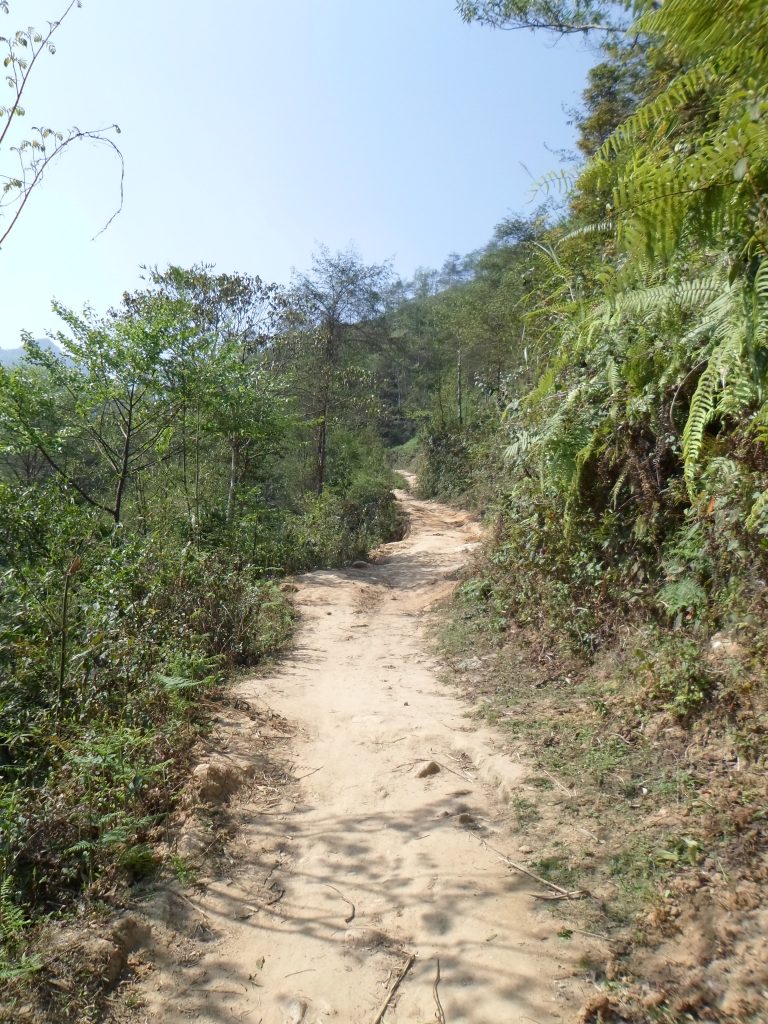 I am incredibly slow due to the arthritis in my hip and back. Sciatica has left me with little feeling in my left leg which often causes trouble lifting it. Ly was incredibly patient and I was incredibly gracious. She found me a walking stick and I let the others carry on at a much faster pace and just took up the end.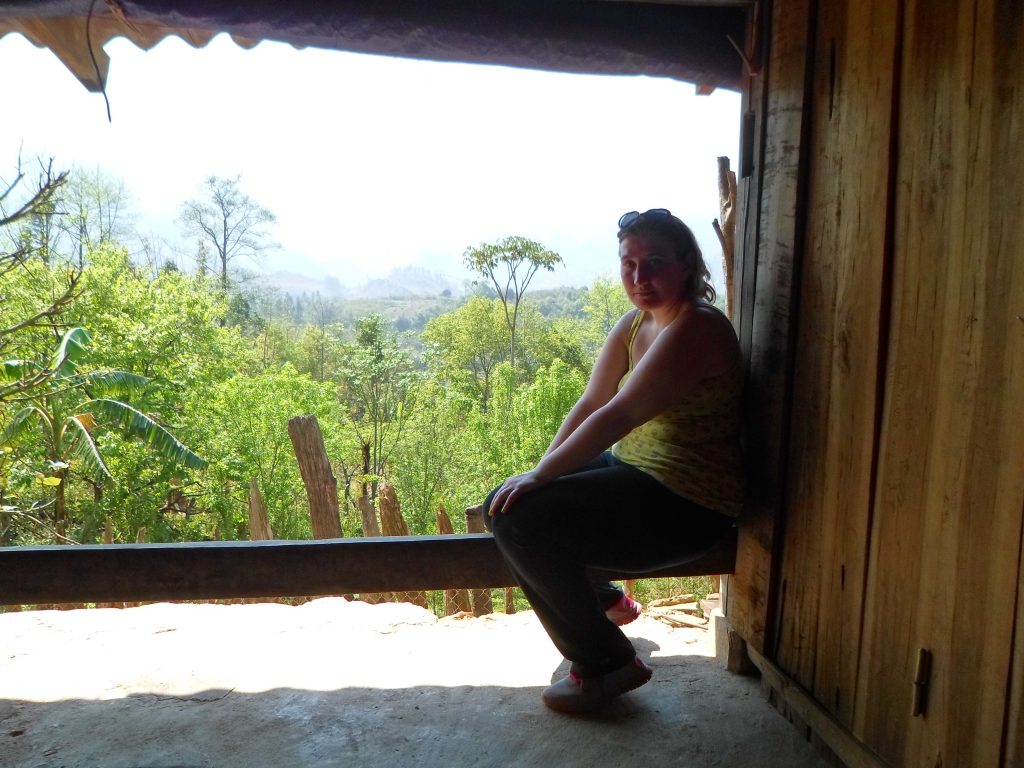 The hike to Ly's house was about 10 miles from the train station. Mostly up hill and on unlevel terrain. Sometimes we were on dirt paths sometimes we were in muddy fields. Everytime I thought I might not make it we rounded a corner and I was struck by the beauty of Vietnam. Having spent so many days in Hanoi, the contrast of Sapa was remarkable. The greens and browns of the rice fields were calming. The locals all coming out to watch us pass.So much attention can make you feel like a rock star.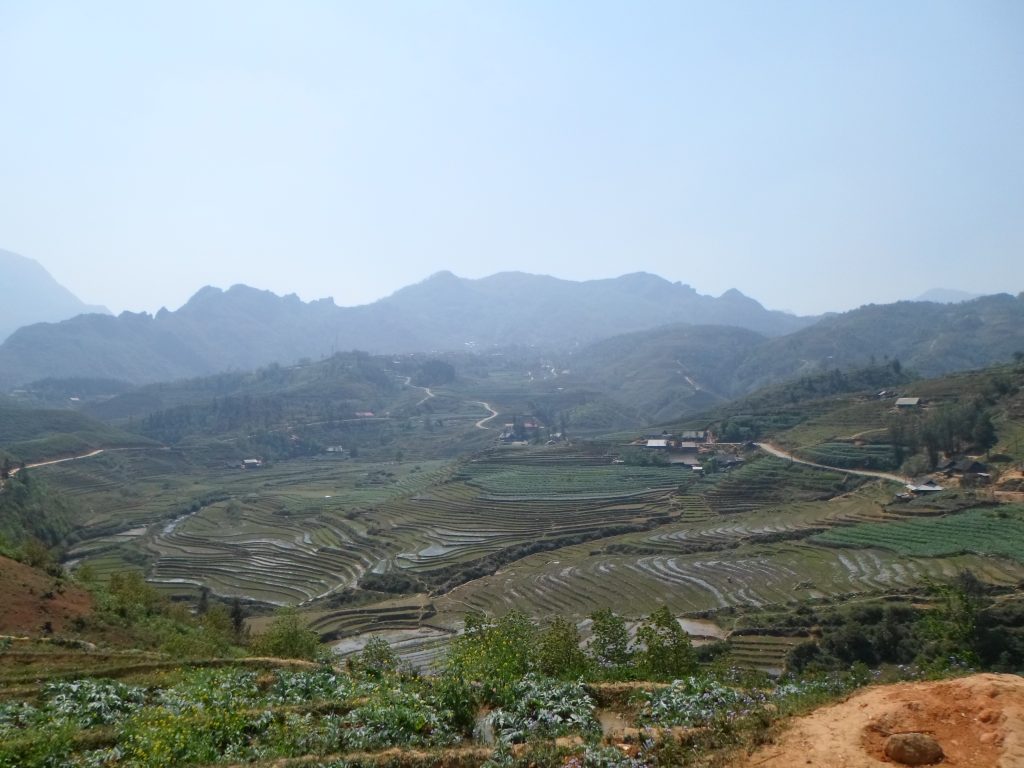 Ly's house was a one room wooden bungalow perched on the top of a hill overlooking miles of rice fields where pigs and buffalo roamed freely. From he money she has made with leadings hikes and having guests she built on a large guest room. In peak season she can sleep 10 guests. Low wooden beds built around the room and surrounded by mosquito nets. An attached shower room ( don't get excited its a faucet in a cement open aired room and a toilet in an a joining smaller room made up the rest of the house.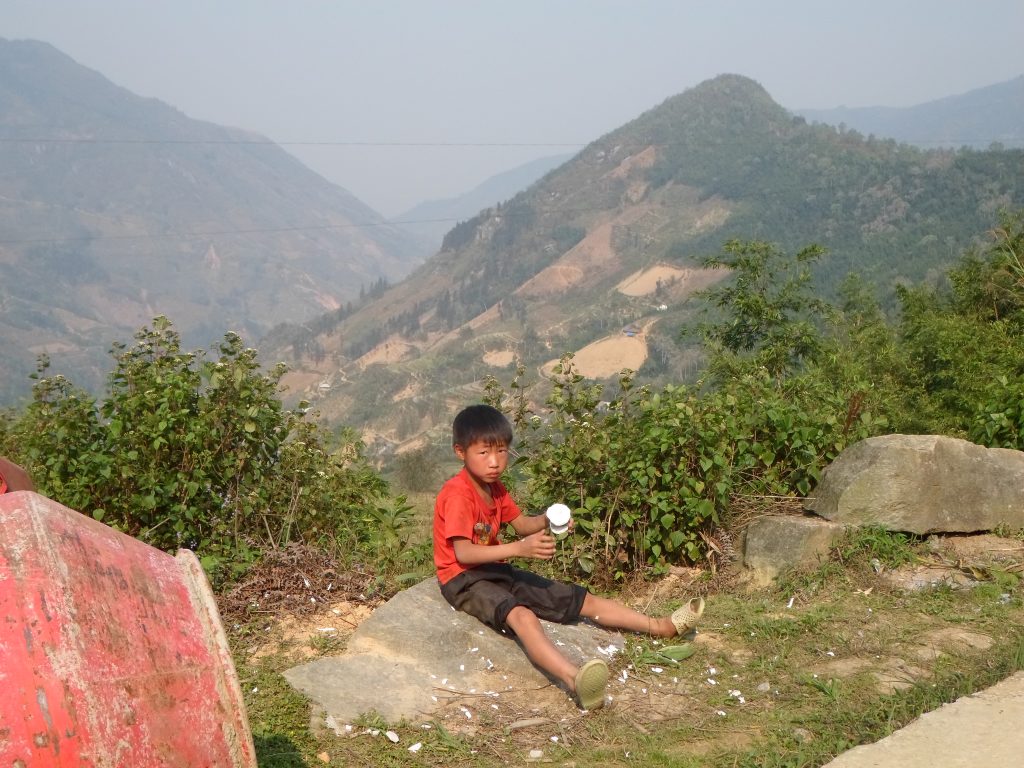 The best part was the back porch that overlooked where we had just hiked. Made for the perfect place to enjoy a beer in the evening or our morning coffee.
That evening we all sat with Ly's family ( her husband and son spoke no English) and cooked dinner together. We helped fill and roll spring rolls as Ly roasted a pig over a large open flame in the living room. They may have only had one room but they sure had a satellite TV.
Dinner was a feast of pork, spring rolls, rice, a myriad of roasted veggies and of course rice wine. After having our fill and feeling a bit drunk I was exhausted from the days hike.We took beers out to the back porch to just sit. I knew  I had another 6 miles of ground to cover the next day and needed rest.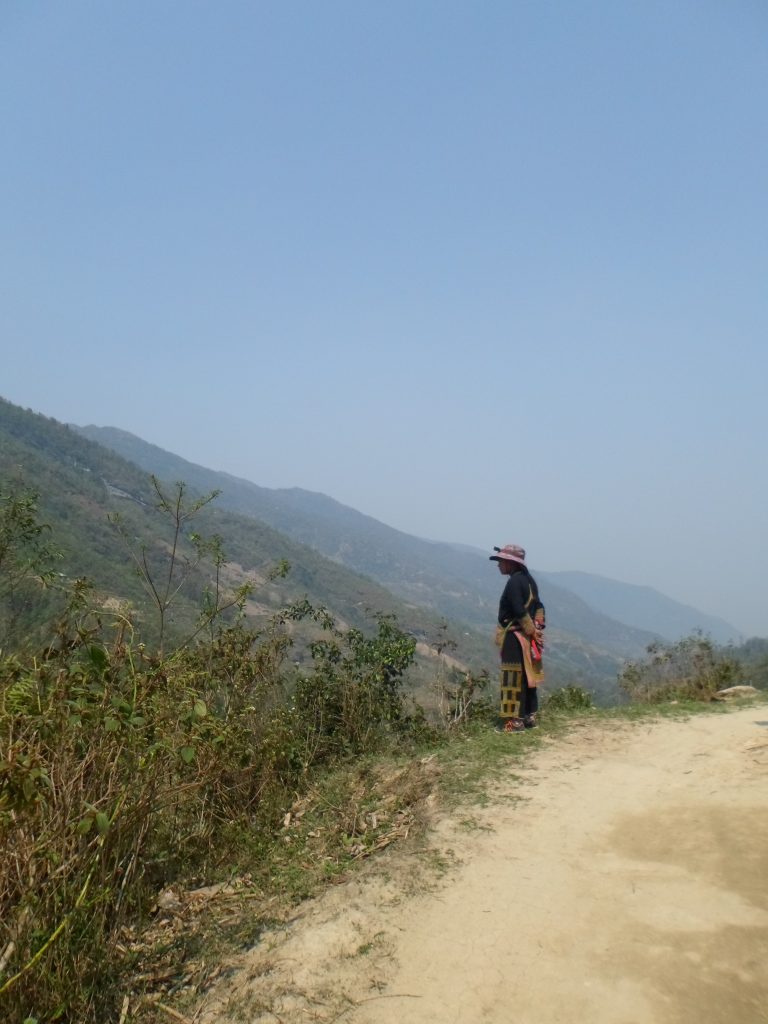 The second day was a bit easier because it was mostly down hill. Although my leg was a bit worn from the day before I made it to the small market store no worse for the wear. We had victory beers for making it the whole way and waited for our transport back to the train station to return to Hanoi.
I love challenging myself to these hikes. They are harder for me then most but it is really rewarding to do it. The home stay was the best part. Ly's hospitality was unmatched. She was warm and friendly and invited us into her daily life. Listening to her talk about her family and what she hopes to accomplish was inspiring.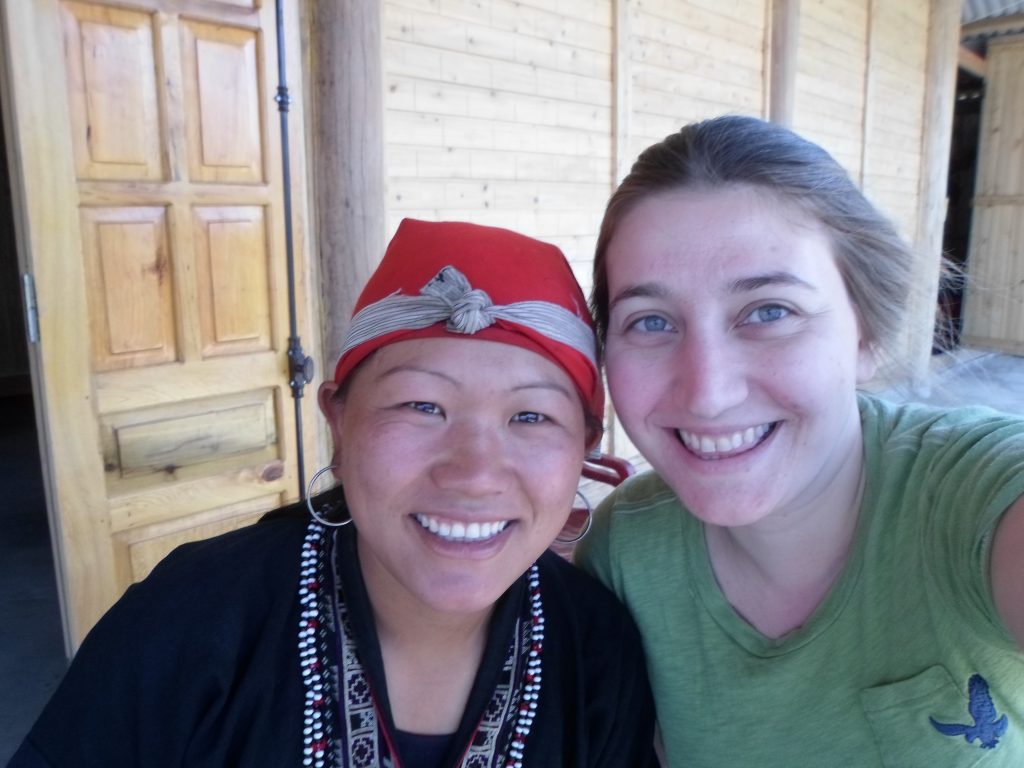 If you decide to do a home stay in Sapa find Ly! It will be worth it. The name of her place is Xa Ta Phin and I found her thru the Little Hanoi Hostel. Unfortunately she does not have a website and relies on word of mouth.