In honor of my return to Mexico last week.
I have always said I dislike staying on resorts. I think it is the worst way to see a country. I also get that a lot of people aren't going to Mexico for the culture but for the beaches. Inclusive resorts are great for that. All your needs and met right there and you don't have to leave for any reason (unless of course you want to) Otherwise all you can eat and drink is met with pools, beaches and daily activities.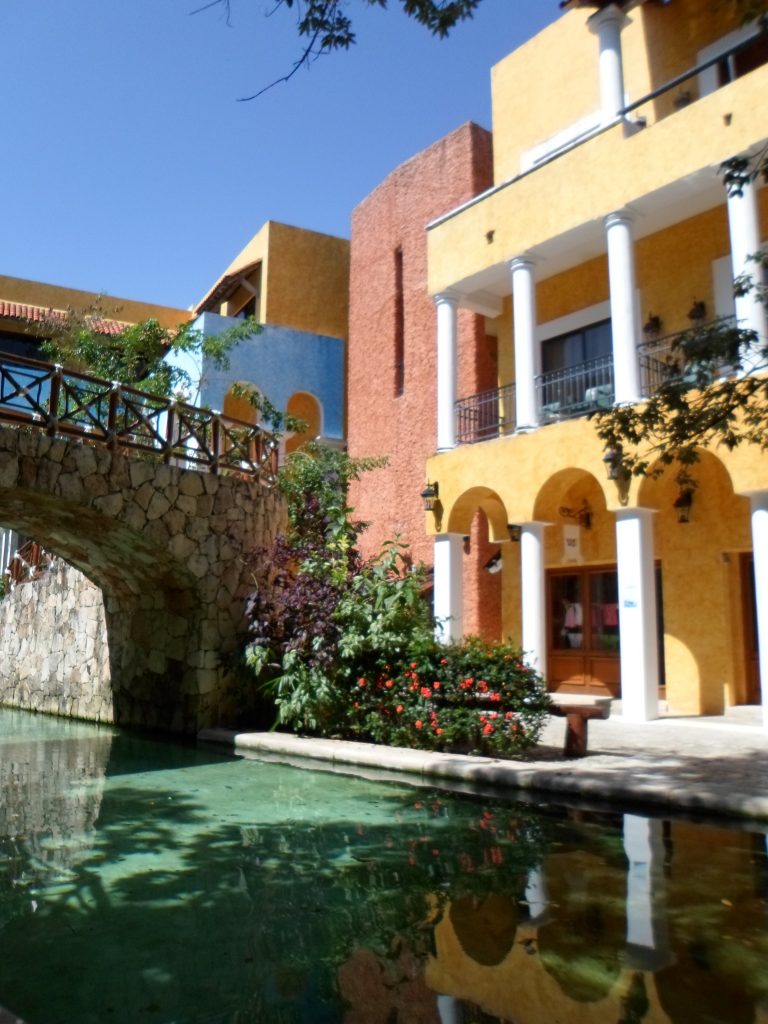 My trip was booked for a week at the Occidental Grand Xcaret. I had no idea what I was in store for. When I arrived I was immediately reminded as to why people choose resort life. I was greeted with an alcoholic beverage and my bags were taken to my room for me. Very different then my usual back packing trips where I usually trudge around for almost an hour looking for my hostel after an 8 hour plus plane ride only to find that my room is not ready and I have to wait it out.
Our resort had its own shopping center. Two lanes split by a small canal! The pool was outside my door with a swim up bar and the beach was a ten minute walk. Usually when I stay at a hostel I am excited by the included breakfast and free wifi. If I have an in room bathroom my trip is set. I forget what it's like to travel in luxury because I so often resist it. I enjoy getting in with the locals and "roughing" it. I certainly was not roughing it this time. I had my own concierge for my building. My mini bar was never not stocked, cold beer or soda at all times is really important.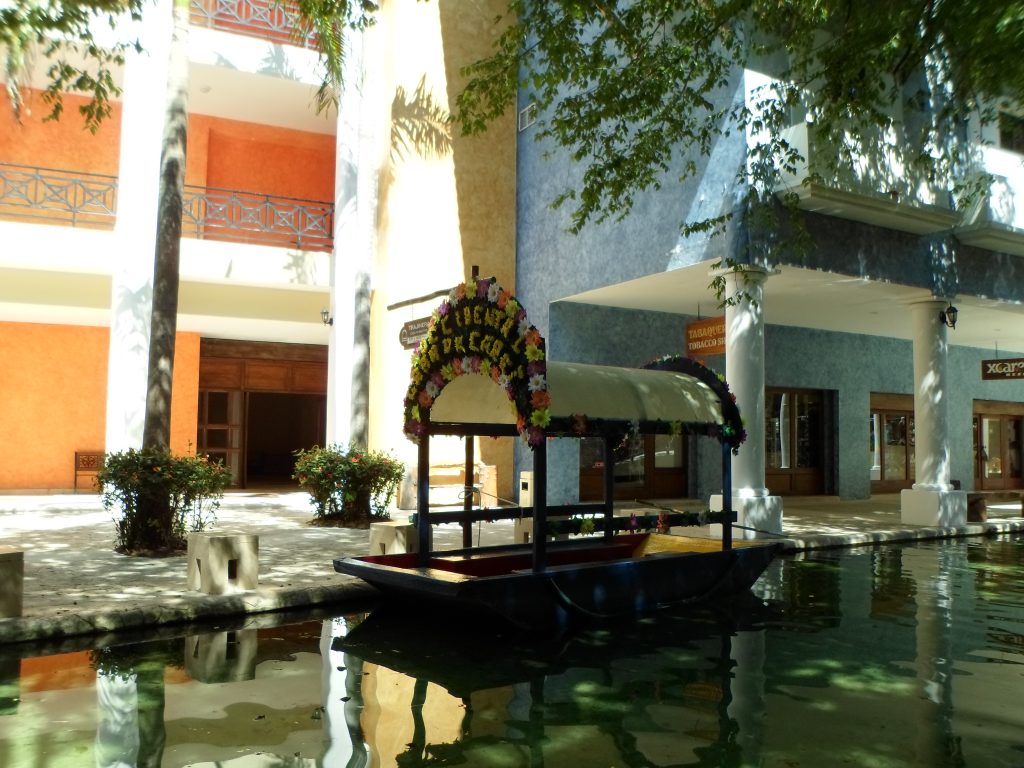 If you know me I need to be fed on a schedule. I expect breakfast, lunch,a snack (if applicable)and dinner ( hopefully with dessert). When you are on the road you have to pay attention to where food is and when you can get it. I often end up hungry and angry. HANGRY, trying to find food when traveling.  When you stay on a resort you do not have to worry. You will never be hungry. There is food available at all times and in abundance. I mean there were 7 restaurants, a snack bar and 2 buffets. I never went hungry, in fact it came to the point where I started to turn food away.Which says a lot.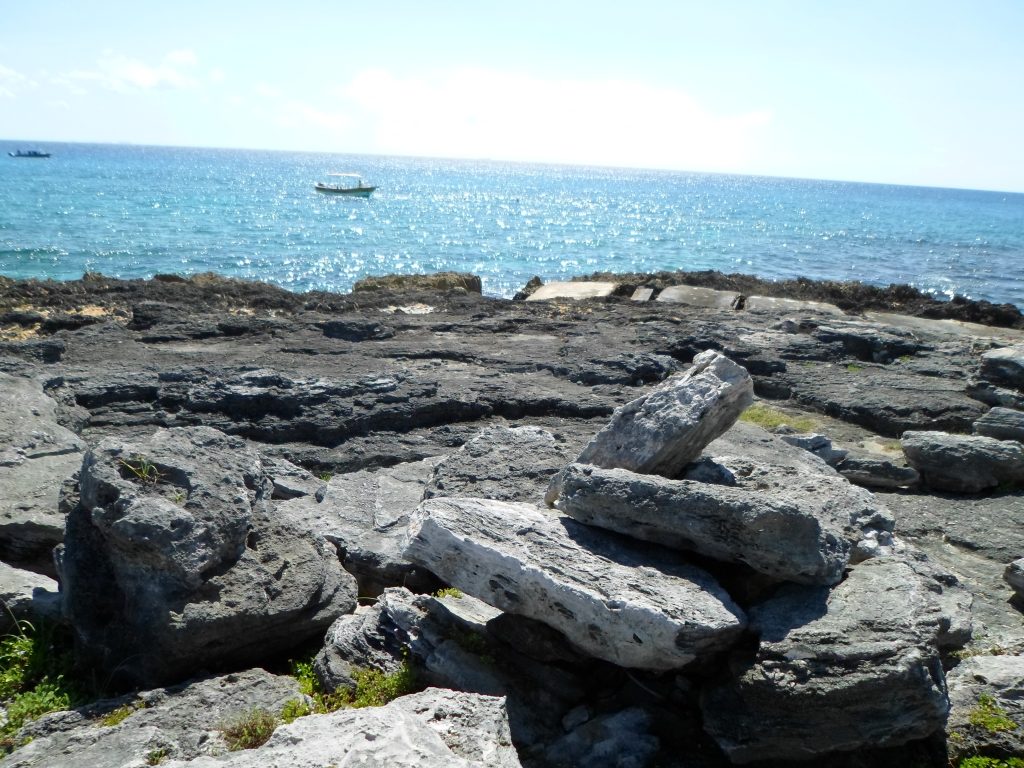 I am also really into excursions. Even if I am staying on a resort ( this was my third resort stay) I still feel the need to escape the luxury and head out into the country. I need to see everything I can. Lucky for me I even had my own personal travel agent while I was there. They had their own office and were able to set up everything I wanted to do and even set up my pick up for the airport, always the saddest part of the trip. For a seven day trip I was able to set up four off resort excursions covering a lot of the area and being able to see a great deal in a short amount of time. Yet every day being able to return to my air conditioned suite and sit down on our balcony that over looked the pool and enjoy a cervesa (a beer for my non Spanish speaking friends)
So no, I have not changed my mind about preferring my way of traveling. My next trip I will stay in a hostel and carry a back pack. I could never give up the thrill of it. I totally understand why people travel like this. I just can't justify it for myself. Luckily the Caribbean is an affordable destination even when staying on a resort. I enjoy staying on a budget when I travel to ensure being able to afford more trips. But I think I may throw in another resort stay or two along the way. I mean once you taste this level of catering one can not simply go back.
Have you stayed on a resort? What kind of travel do you prefer?