When people think of Puerto Rico they tend to think of San Juan. I get it, San Juan is a great city. Its colorful and vibrant. There is a lot to do and even more to eat. But Puerto Rico isn't one thing.
My venture back to Puerto Rico was to a lesser-known part of the island and I was not surprised that I ended up loving it.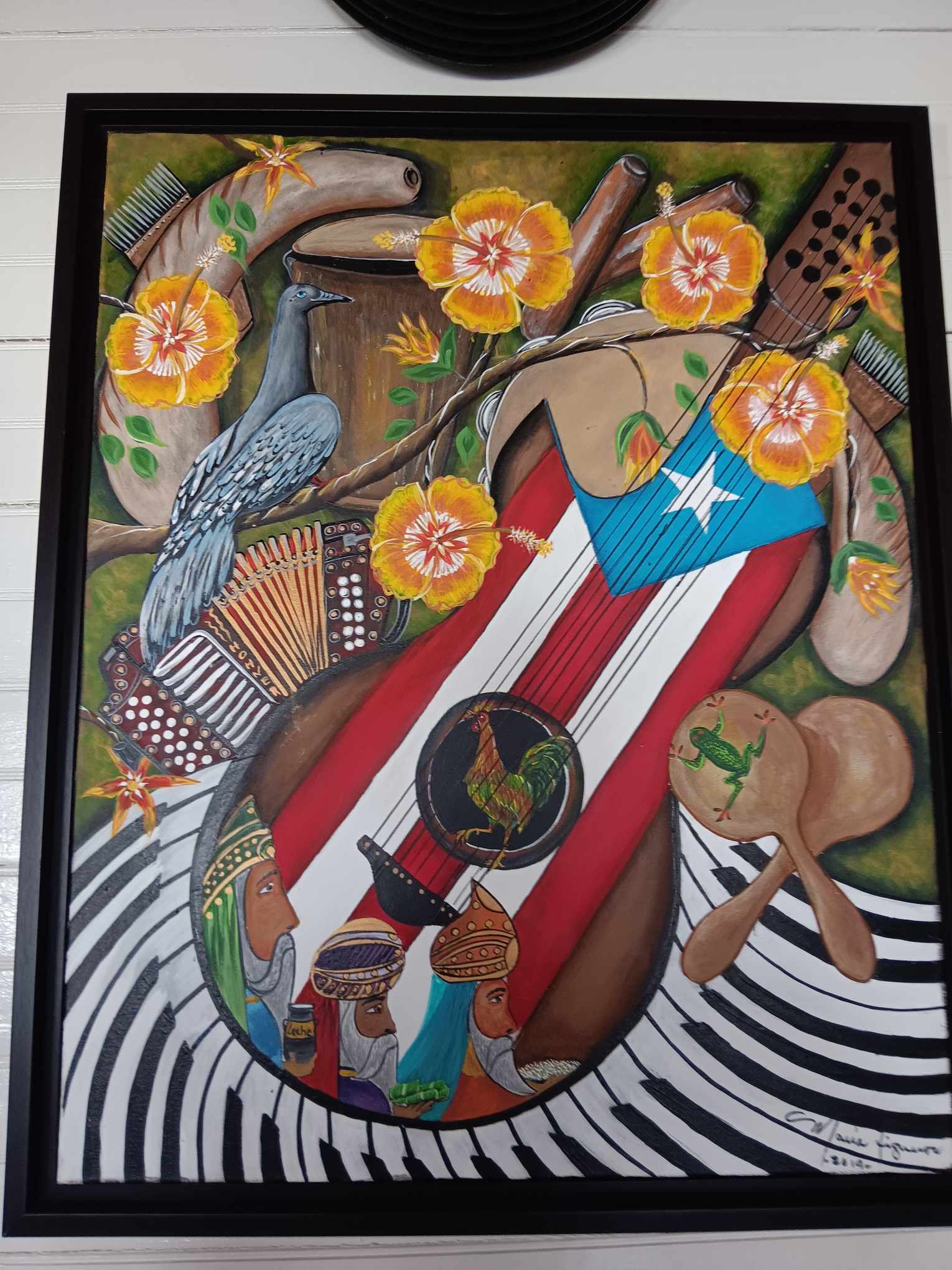 Caguas is in the central mountains. It is only about an hour away from San Juan so its perfect for day trips or spending a few days in the mountains instead of on the beaches. Founded in 1775, sugarcane was its primary means of income for a long time. Until it became a pharmaceutical manufacturing center in the 1970's. Helping the economy grow. Now it is home to various nature parks and protected areas which makes it great for hiking and swimming. As well as the famous pork highway….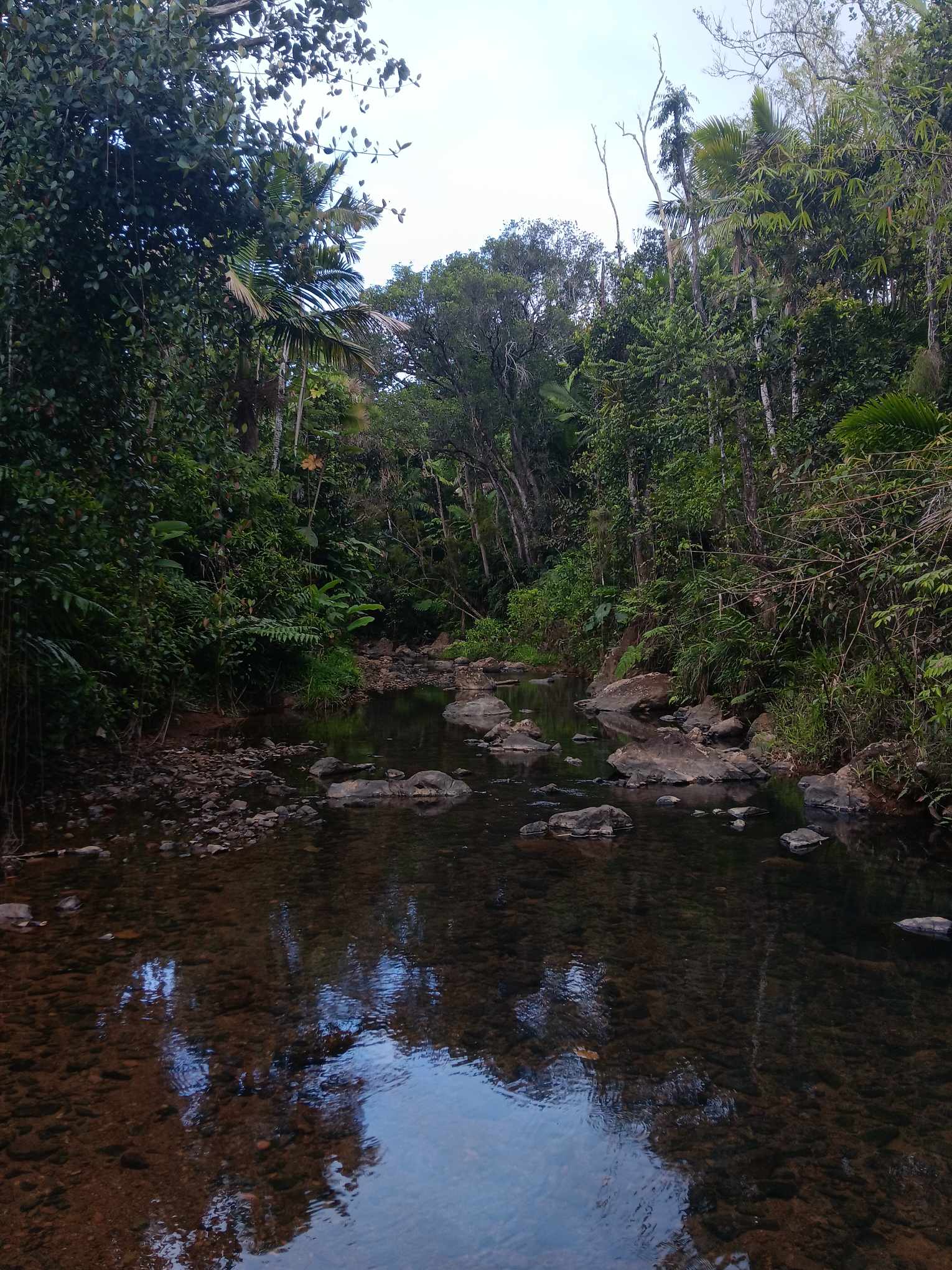 Day 1
I teamed up with Sofritos tours to do the Chinchorreo Route in Cayey. They cater tours to what your specific interests are. Mine was a gastronomical tour with local flare intertwined. Cayey is home to the Music History Museum (Casa Historica de la Música Cayey). My day job is in radio and it was fascinating to see radios and radio history throughout the ages in Puerto Rico. In the main room they have performances nightly. Locals come to sit on the veranda, buy drinks from nearby stalls and enjoy free live music. We also went thru the main plaza and our guide explained some of the local history to us. I love being told stories, guides are really important to me. A good one can make your whole trip. Luckily, Sofritos knows this and their local guides really know how to bring the stories to life.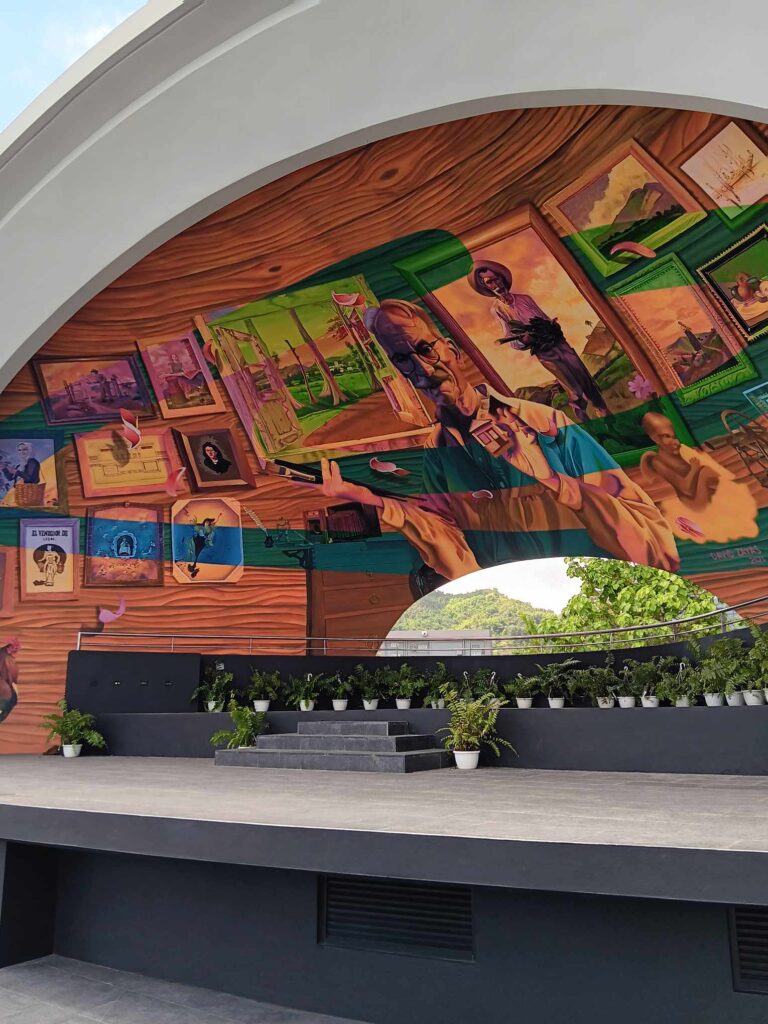 The Chinchorreo route is also known as the Pork Highway. This is a very unique dining experience in the central mountains. There are dozens of different restaurants along this highway. Each selling almost the same things. It is a popular local activity to hit up multiple places in a night, drinking beer, eating snacks and having a laugh with your friends. In every window their is a pig roasting over a spit, ensuring that the food you are eating is fresh and always cooked daily. There is always an array of sides to go with the pork. We tried rice with pigeon peas, yuca and cabbage. They also offered home made tamales at the one we stopped at.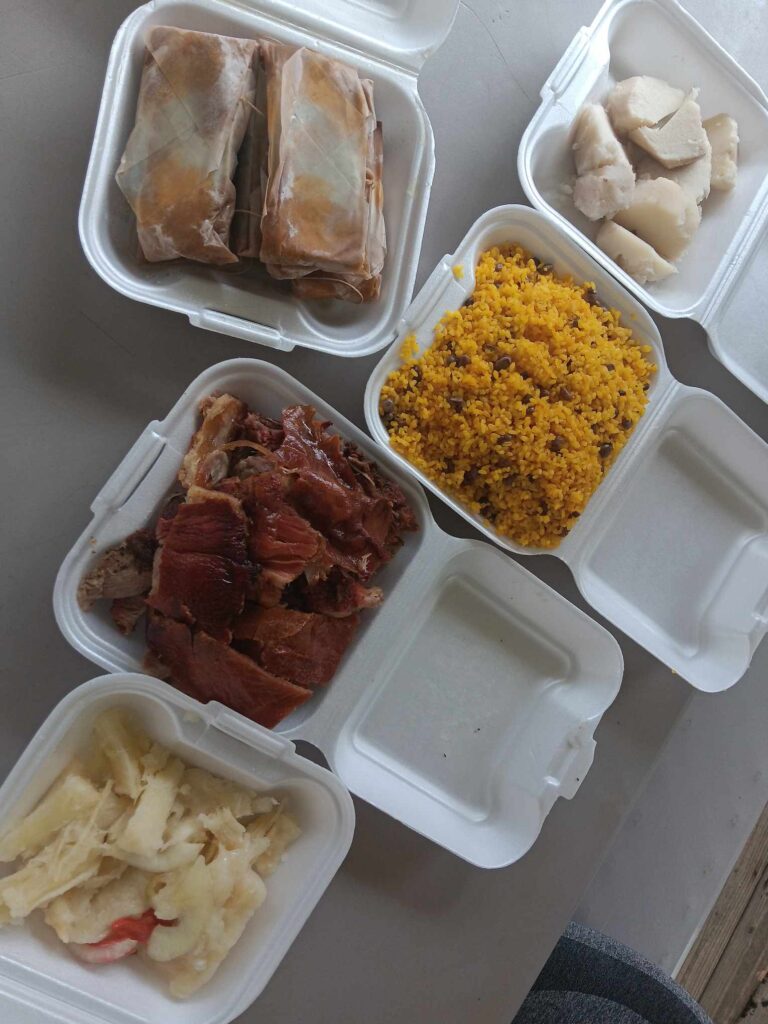 After we went on a short hike thru Charco Azul, a local nature park in the central mountains, and found a swimming hole. There was a few groups of locals having picnics and enjoying the water. The area is shaded by trees and has wooden platforms to keep you ( and your stuff) our of the sun. It was such a lovely way to spend the afternoon and really encompassed what makes Caguas.
If you're interested in booking a tour with Sofritos, you can find them here!
Day 2
What is a major product of Puerto Rico? That's right…coffee! The central mountains of Puerto Rico are perfect growing conditions for coffee. I love coffee and always enjoy trying new ones and bringing them back home for me to enjoy or giving as a gift.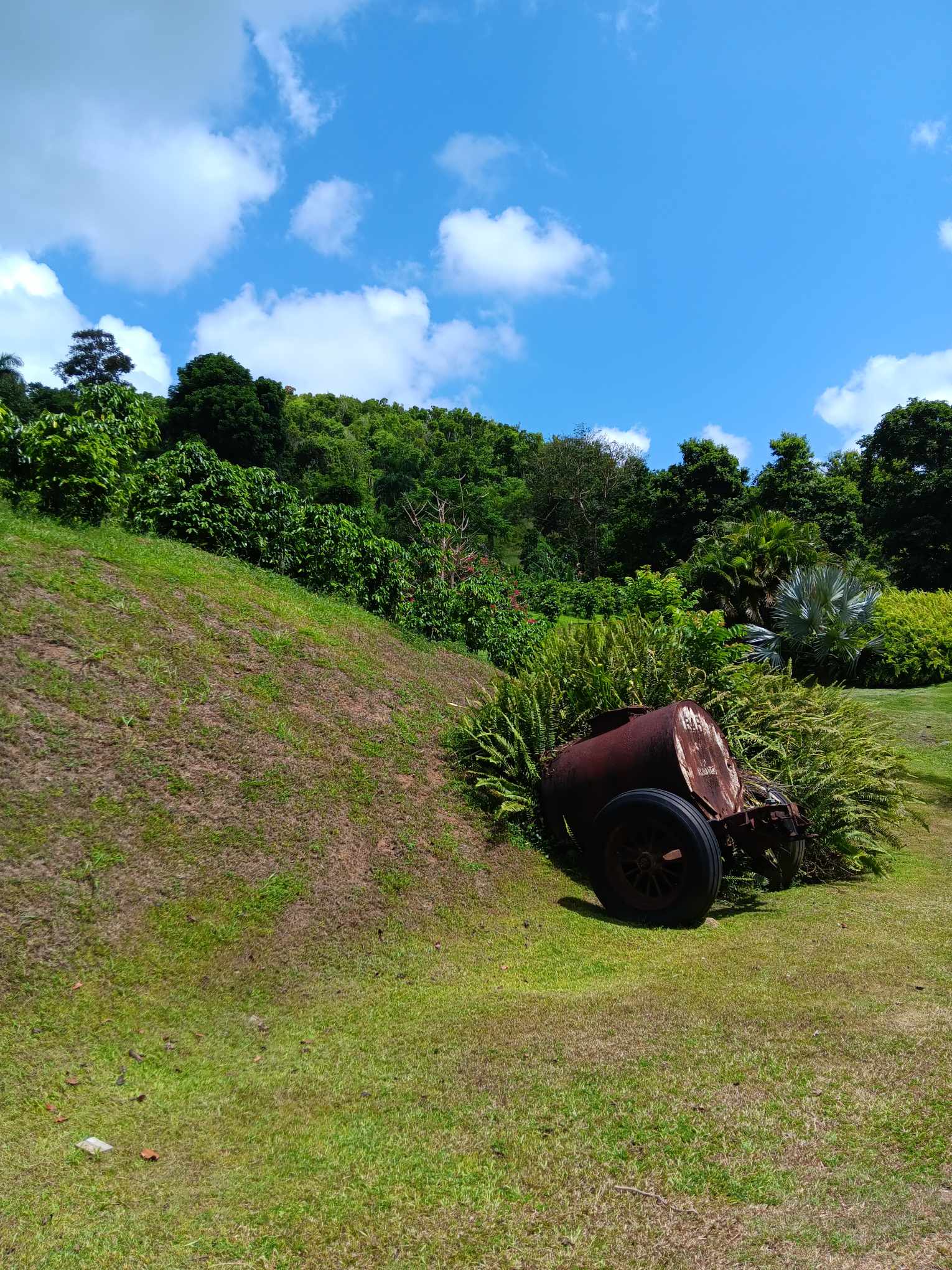 I started my second day at Hacienda Munoz. They are a three-time consecutive winner for the People's Choice Award at the Coffee and Chocolate Expo.  The coffee farm is beautiful and perfectly manicured.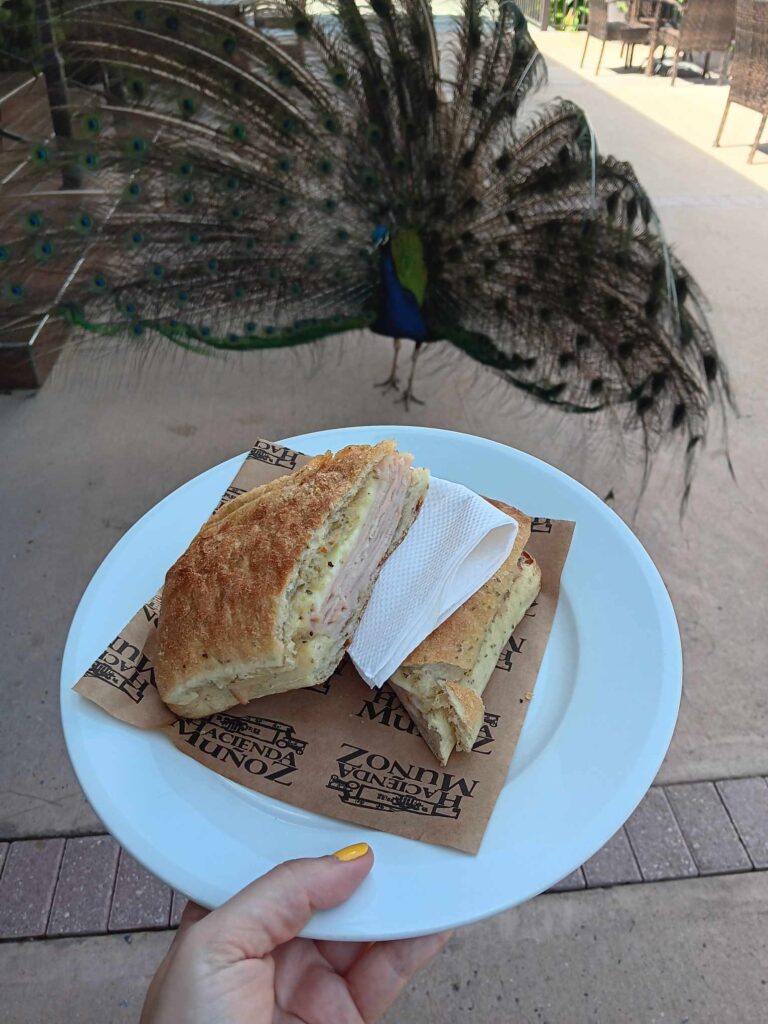 You can come for a few hours and get a tour of how the farm works and the history of coffee then enjoy breakfast/lunch in their café. The sandwiches were so fresh, and they have an array of specialty coffee drinks but I am a purist and just got a plain black coffee. There is no better way to tell if you have a good coffee then drinking it straight. I can tell you; the coffee was excellent.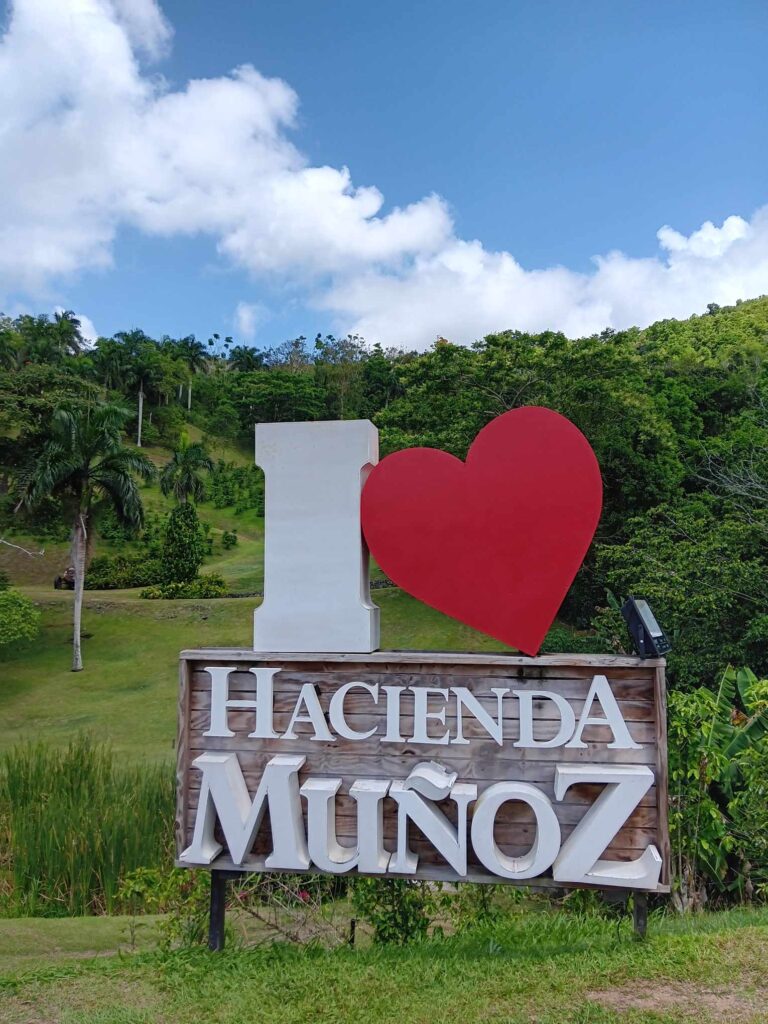 Another option is staying overnight and getting the hands-on experience of working the farm. Which seems tough but fun. They also host weddings and other events.
Our second activity for the day was Kayaking in Punta Santiago with Water and Eco Sports. Water Sports and Eco Tours offers self-guided kayak and paddle boards, pedal boats, and guided hikes In Punta Santiago Natural Reserve. The Central Mountains have many lakes and rivers for water sports.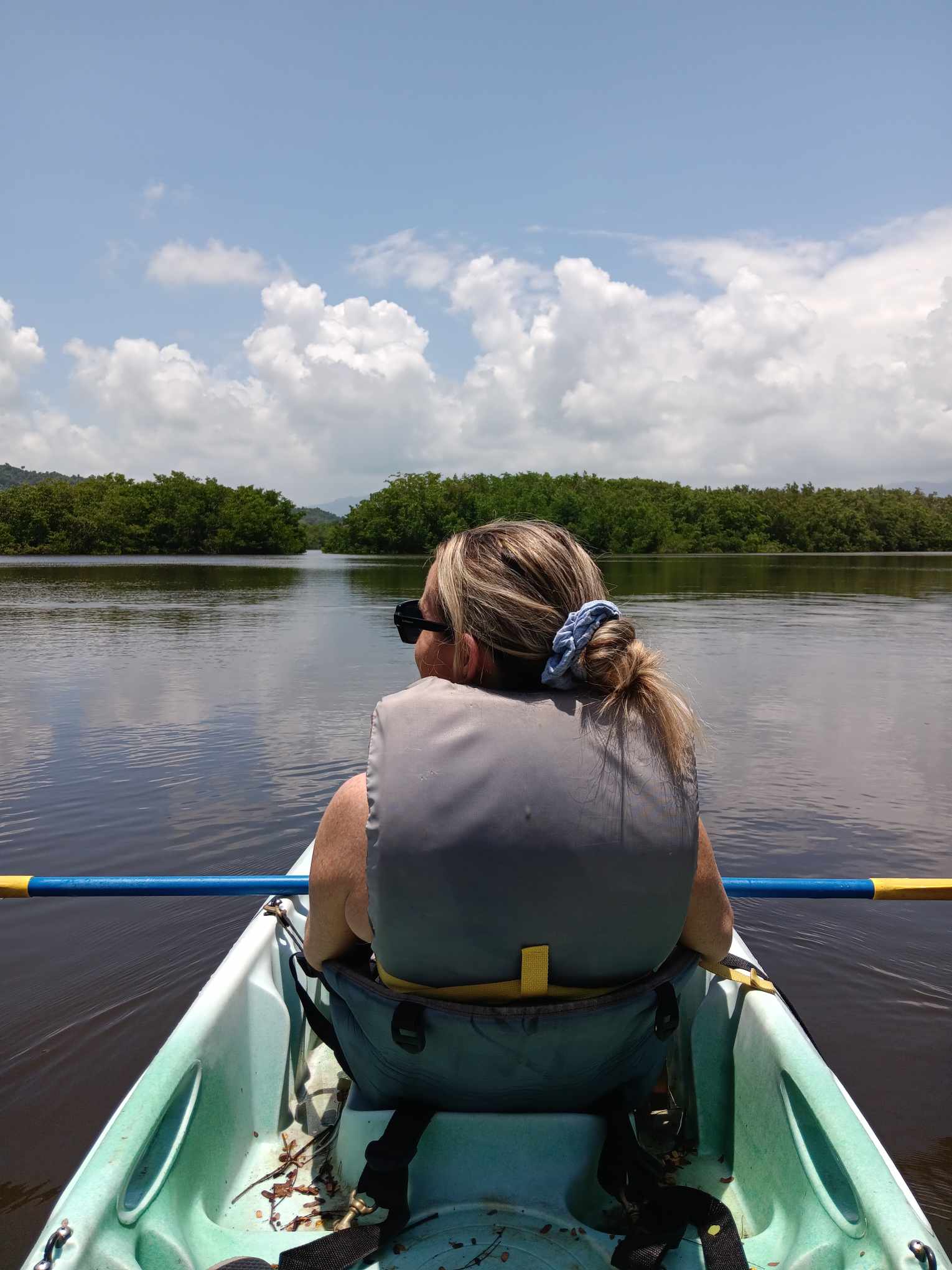 Personally, I love kayaking. I love any excuse to be out in the water. Plus its an easy way to burn off calories so I can eat again later. Going thru the preserve was relaxing, even in the heat. The experience is self-guided. You follow easy signs that lead you thru waterways and into the large open preserve. Plenty of birds to watch. If you don't want to do the whole loop you can easily relax in the boat and float for a bit.
The only thing I didn't like was we had to pass under a bridge and if the tide is high then you literally have to lie flat in the kayak to get thru. If you are afraid of close spaces, it can be anxiety inducing. Luckily for me it was low tide and I just had to duck. Check out their experiences here.
Now let's get to the real star of the show. The dining experiences.
Where to eat in Caguas?
You could easily do nothing but eat your way thru the area and it would be worth going there without filling your days with activities. Every restaurant I went to was better than the next. I even enjoyed the fish. I have spent countless years trying to enjoy fish and constantly come up lacking. I am always willing to try but it just never stuck. However, I went into this  Central Mountain gastronomy trip with every intention of retrying all seafood given to me. I left loving everything.
PYP Restaurant
The place is an art gallery. The walls are covered in quotes that inspire eating and art that inspires decorating. Local artists are selected and then their art hung on the walls for purchase. The ambience changes but the quality of food does not.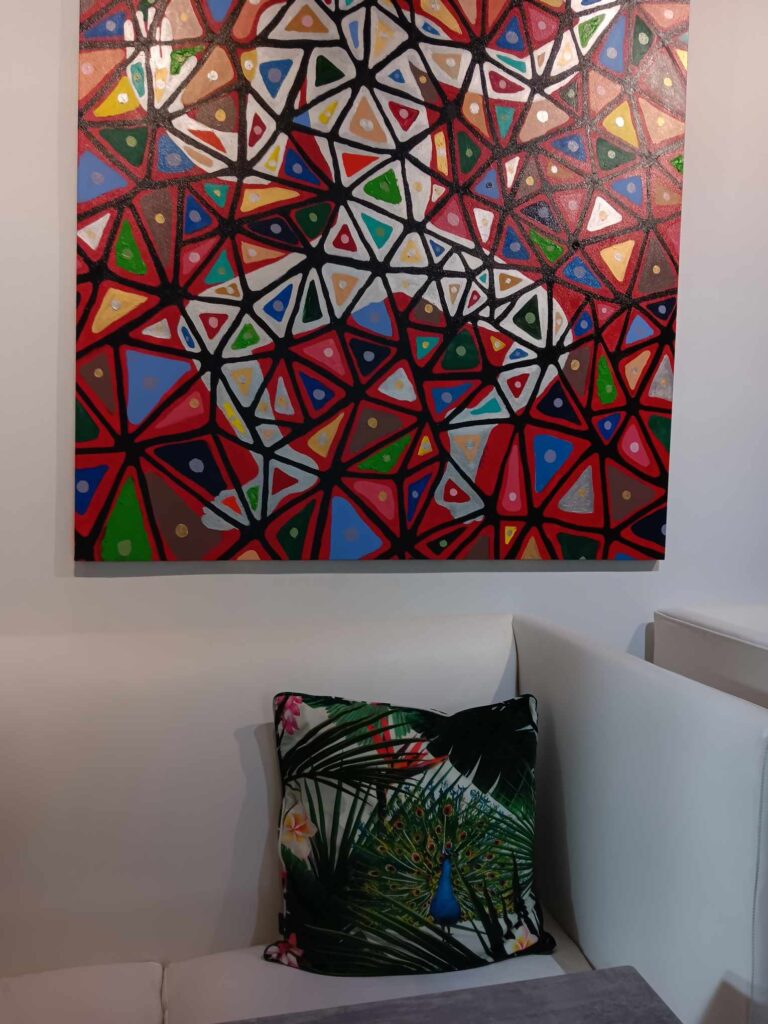 We did a wine pairing with each course and I tried sting ray for the first time which I rather enjoyed. Second course was local fresh snapper and this is where I realized maybe I was wrong about fish. The snapper was grilled in bone and seasoned lightly. I ate every bit of it.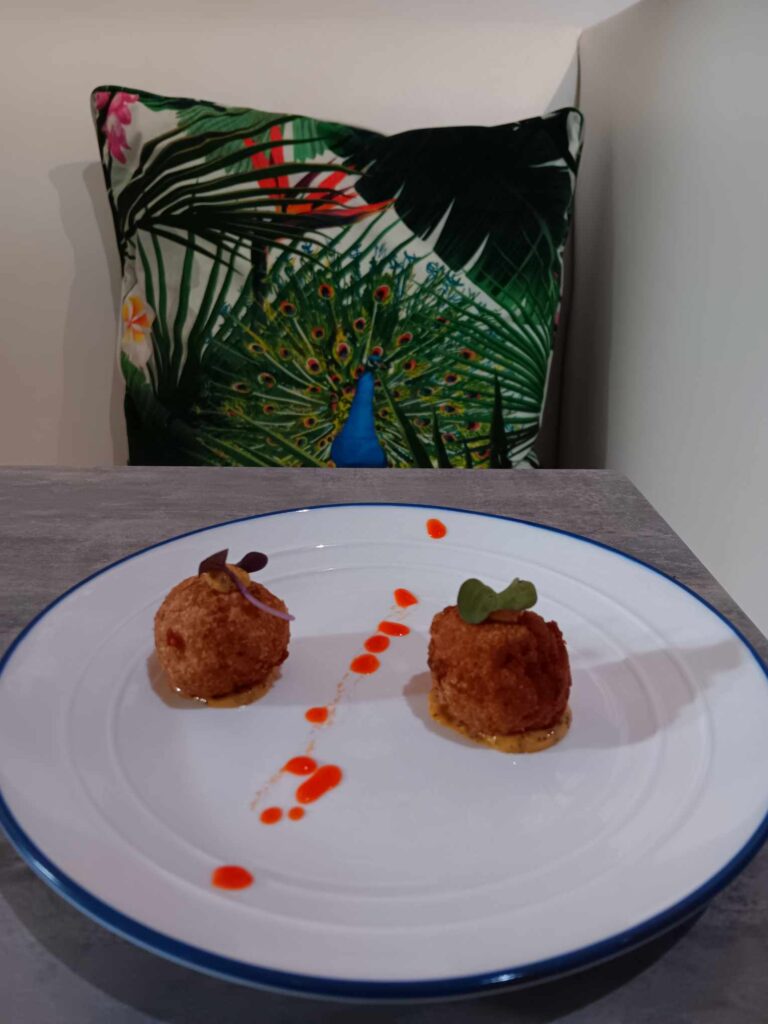 The third course was rabbit which I have also never tried. It was always something that I felt off about eating but the fricassee was delectable.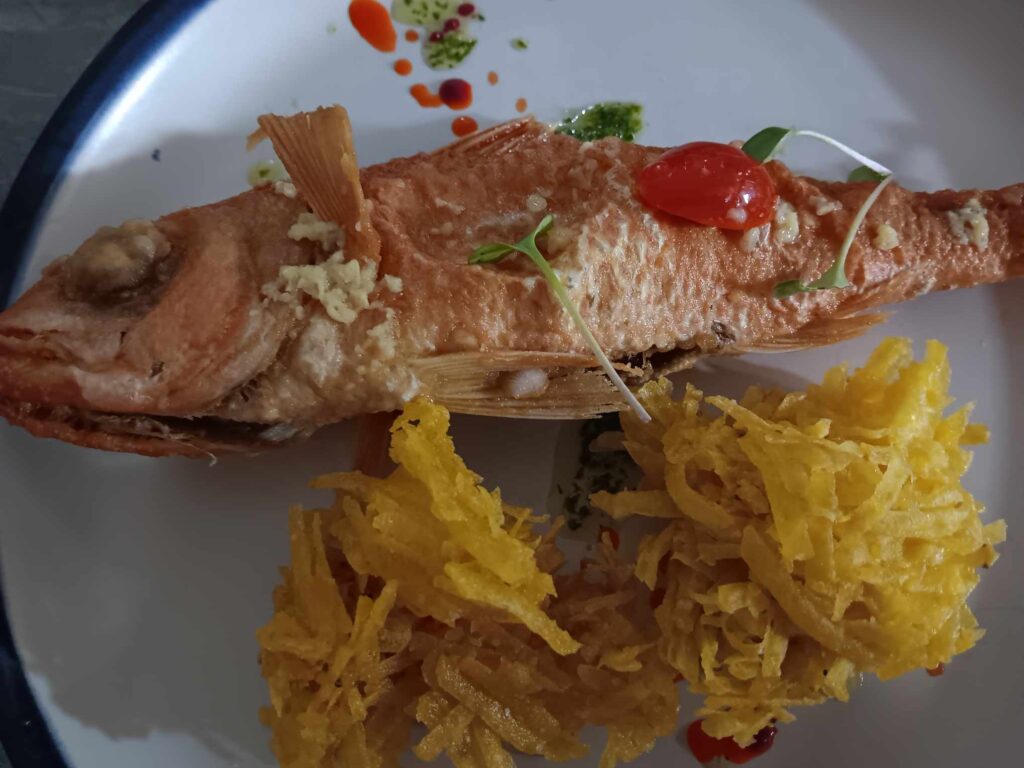 Check out their menu here
Funche
A "Contemporary Creole Cuisine" restaurant by Chef Juan R Nieves, Funche, has a very romantic setting. Its contemporary interior is offset by low lighting making it the perfect date place. I did a sort of tasting menu again. This time rounds of apps and small plates were brought out. Each one prettier than the next. One of the standouts for me was the tuna tartare which I have also always been afraid of eating because its raw.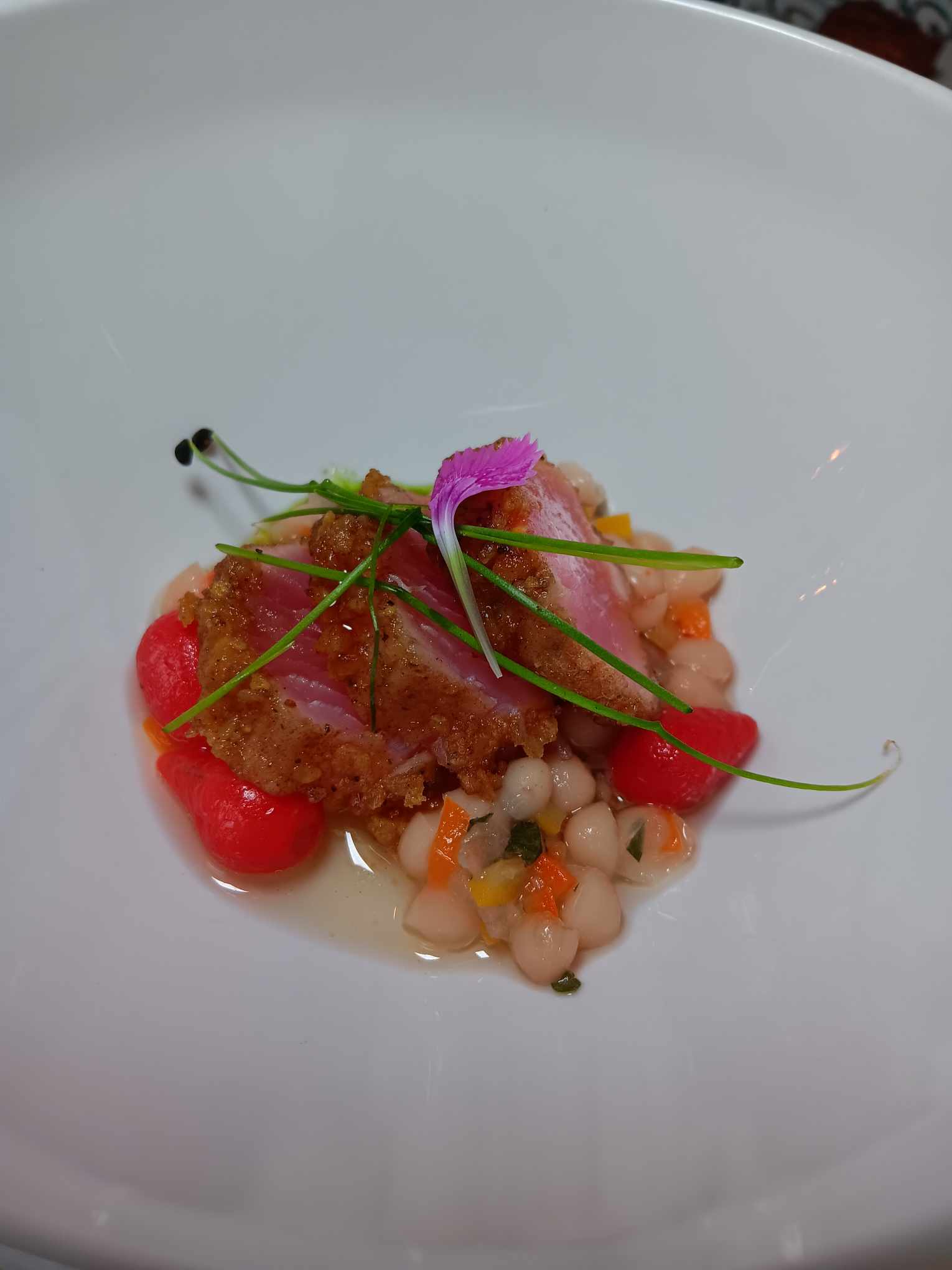 I tried duck pate and there is a huge controversy on whether eating it is ok or not. At home I tend to lean towards eating vegetarian food and do have a problem with factory farming. This isn't something I would order on my own and only tried it because it was given to the table.
Bacoa Finca + Fogon
From the combination of "barbacoa" and "coa" – agricultural tool – BACOA Finca + Fogón is born, a restaurant in a rustic house surrounded by nature in the countryside of Juncos.
This was my favorite of all the dining experiences we had. Not only is the location phenomenal but the food was the best in my opinion. I love fancy dining experiences, tastings, and wine pairings but I love just good local food and that's what BaCoa felt like.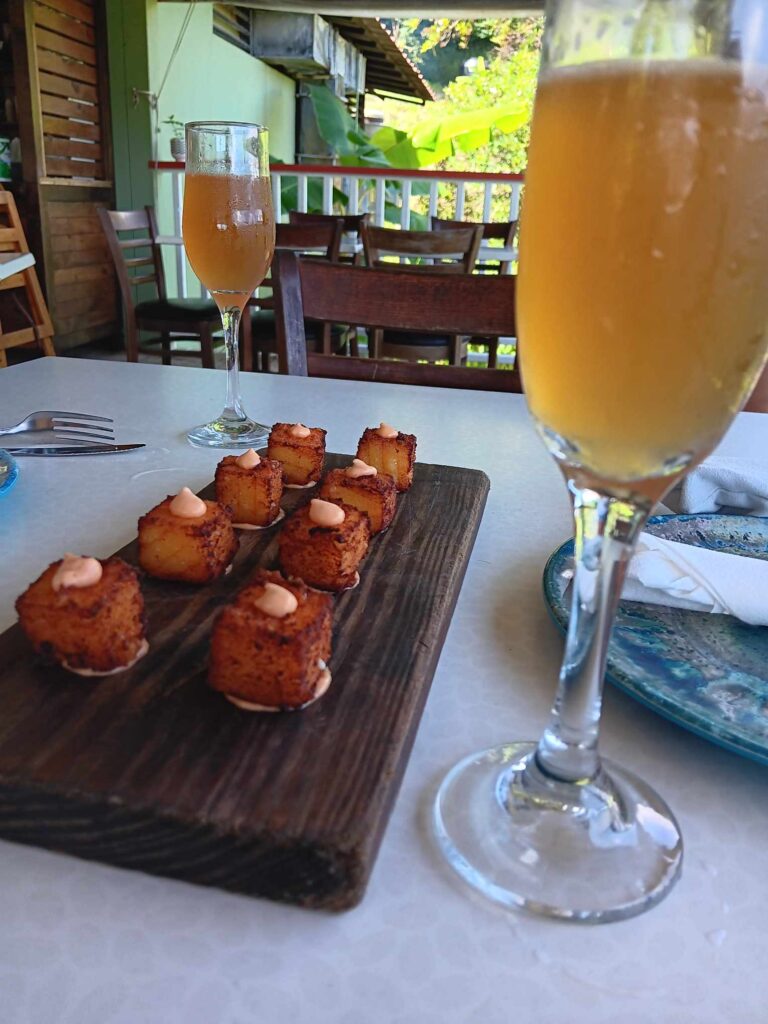 The location is in the mountains and overlooks a little lake. As you eat in the open-air dining room your views are relaxing. The dining room is a wooden patio, very homey.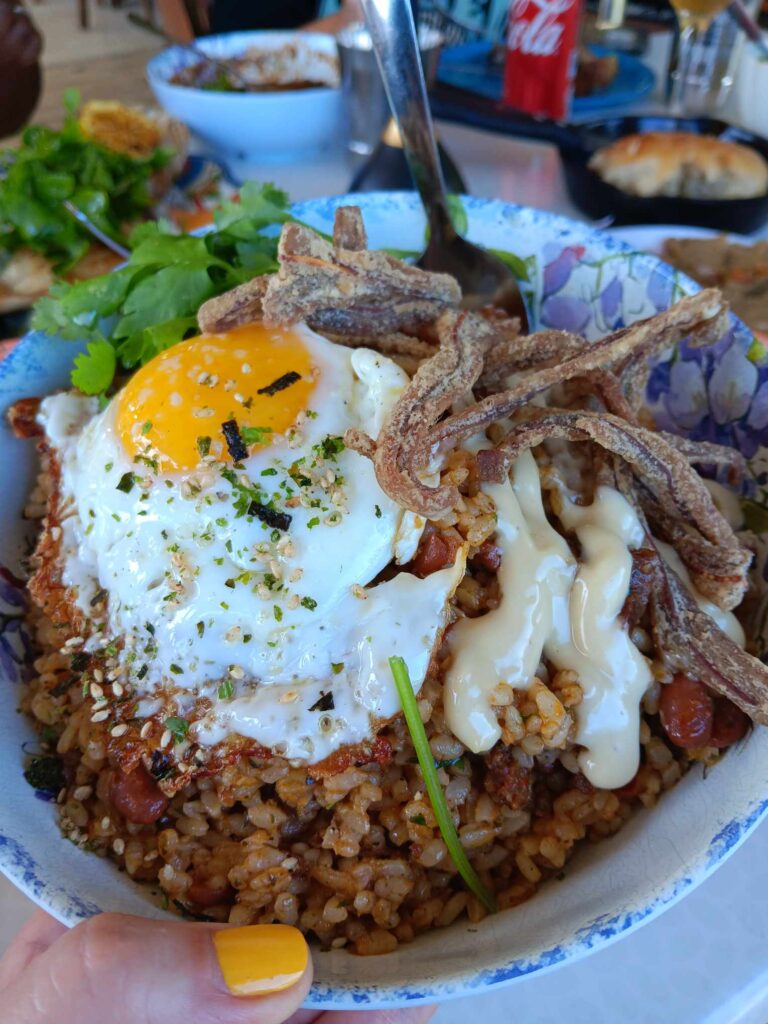 Their hummus selection is out of this world. Beet, pumpkin, whatever your choice you can't go wrong. The fish and the pork dishes were stand out as well.
Mesa Redonda
Mesa Redonda is an online platform for social purposes, in which hosts of culinary activities are connected with people who are looking for this type of experience in Puerto Rico. Experiences where the main focus is food. These events can be: breakfasts, lunches, dinners, tastings, festivals, cooking classes, workshops, guided tours, and any other activity where you have a good time while eating good food.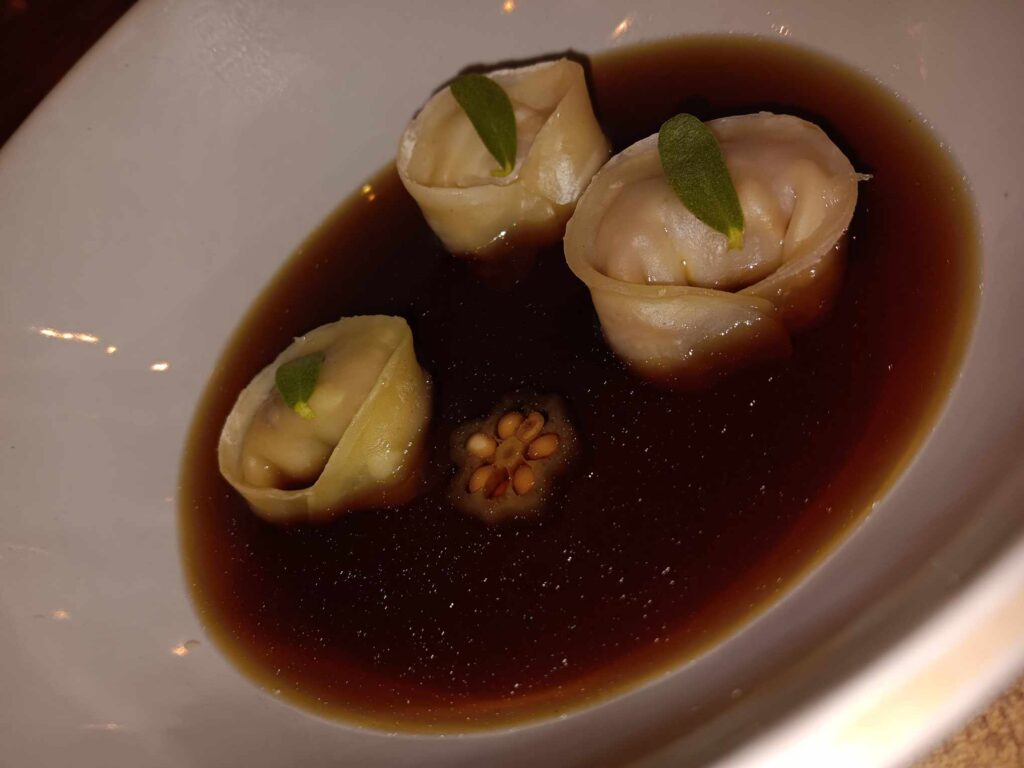 Chefs, cooks, managers, farms, restaurants, lodgings, and localities come together in communion to give you the best of Puerto Rico's gastronomy.
Our dinner was located at Cocina Abierta. It was a tour of pork dishes with a wine pairing by Michi Negron.  I love tapas and sampling menus because then I get to try more things. Even if I don't like something I love trying new dishes. This tasting menu included pork rinds as a starter snack, pork belly with Guava, pork belly buttons ( which was actually just a little dumpling in broth, not a literal belly button, and roasted pork with beans and cabbage.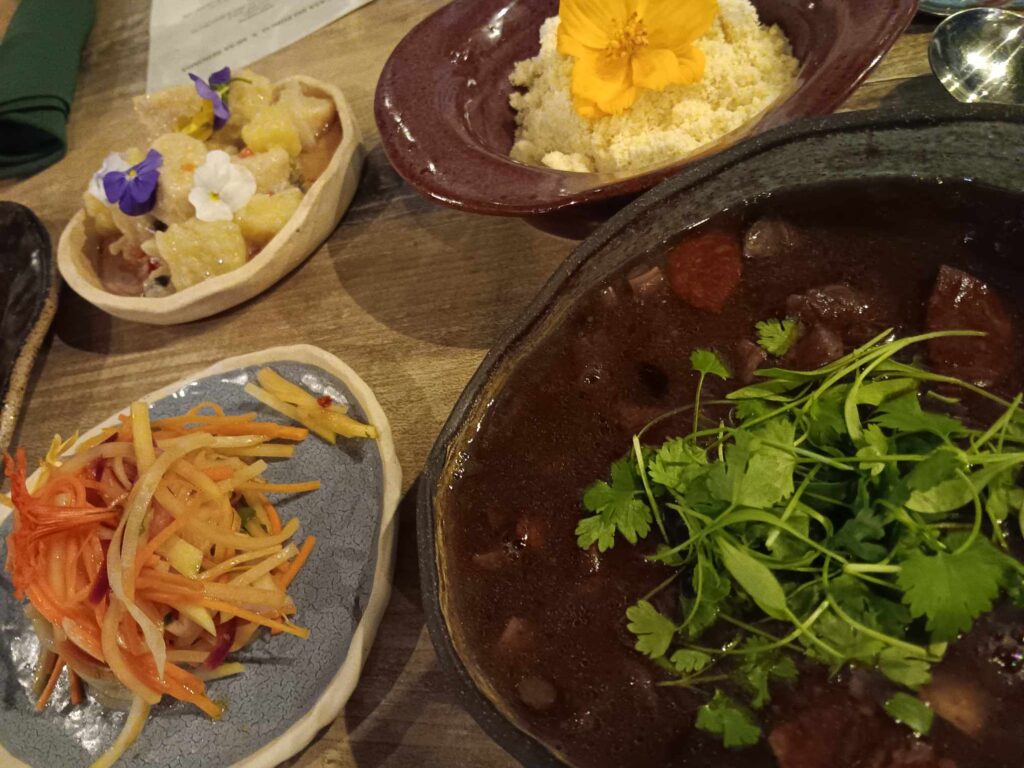 Where did I stay?
Four Points by Sheraton Caguas Real Hotel and Casino was a great hotel. The location was pretty perfect for exploring the area and as I said before it was only a one hour drive from San Juan. Making it easy to fit into your itinerary. The room was spacious and had a coffee maker, fully stocked, and free water bottles. I used to the gym a few times and it was fairly big for a hotel with lots of equipment so it never felt like I had to rush. The pool area was fun and it has an outside bar. The restaurant had an excellent happy and the food menu was impressive. I ordered arepas as a snack and was shocked at how good they were.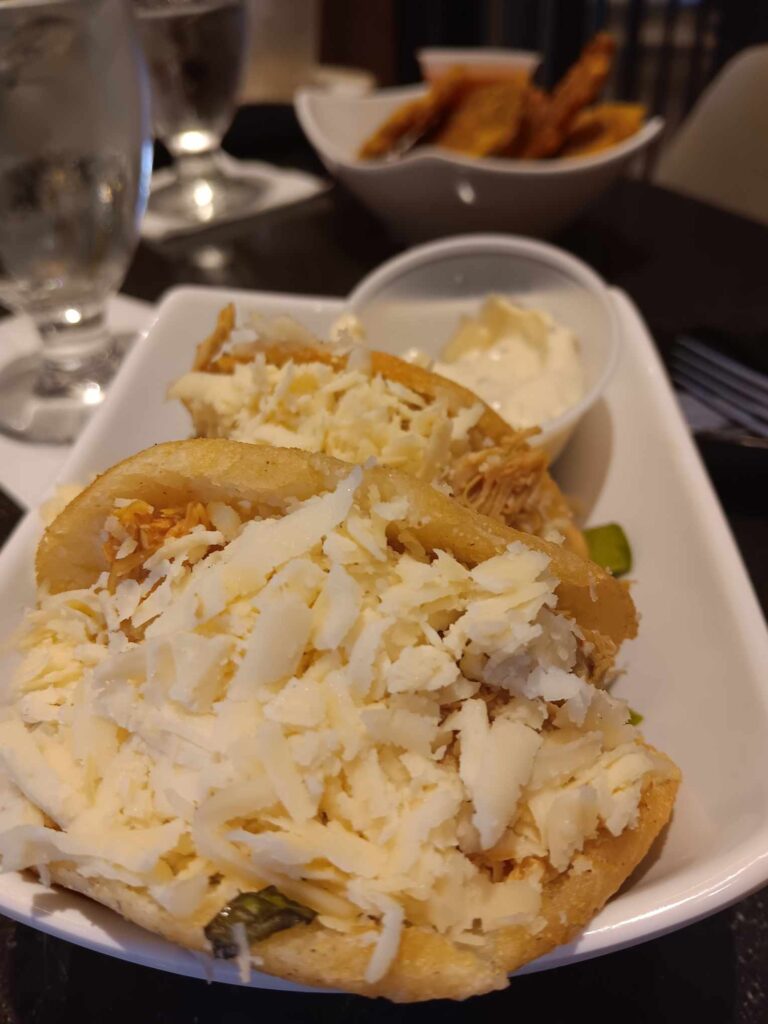 The hotel is a bit of a destination on its own due to the casino attached. It was lively and full of people until late into the night.
As an American the great thing about Puerto Rico is how accessible it is to us. The flights from NY are about 4 hours and there is no passport necessary, no currency exchange.  If you find yourself booking a flight to Puerto Rico make sure to step outside San Juan and explore all the island has to offer. And remember to Live Boricua, as the locals say.
I would like to thank Visit Puerto Rico for hosting me and as always all opinions are my own!