I don't generally do product reviews and I wasn't even planning on doing a full review of this one until I used it. The OUTXE  Savage power bank really surprised me. I have used other portable chargers before and did not like anything of them. Mostly they don't hold a charge or give much of a charge.
In order to write any sort of review I needed to actually test the product out. I was headed to Wyoming for two weeks so I figured this was perfect. I charged it before I went and of course used it when I was there, although minimally.
Shortly after my return I lent it to a friend going to Disney. She was going for a week. Her and her whole family used it to charge their phones. They never charged the power bank. She gave it back to me and it still had one bar left. I was able to charge my phone on it for a few more days before it went dark and needed to be recharged.
The charge lasted almost 3 weeks before it needed to be charged again. I tested this theory again over the past few weeks. It is still currently giving off a charge. This power bank literally lasts forever. I have had so many that start strong and eventually give no charge or end up draining my battery.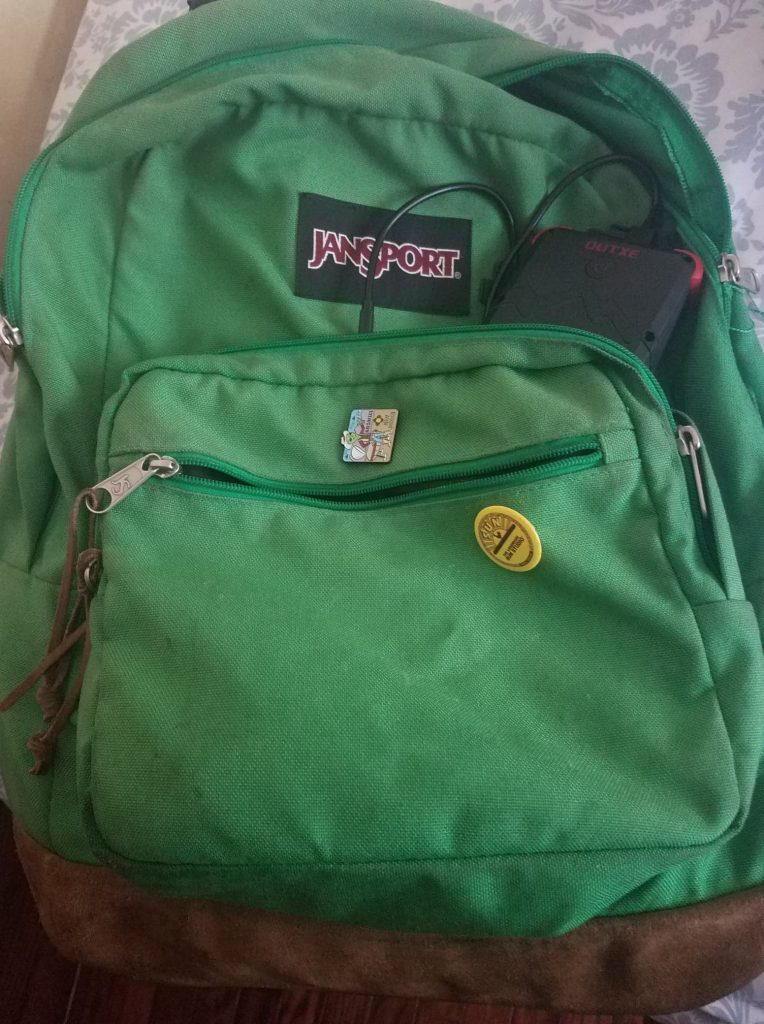 Why You Need This!
If you are on the go or, like me, travel often this is perfect for you.
It is durable, meant to be dropped and keep on going. It is rugged on purpose.
It is waterproof. Need I say more?
It is large but light weigh so not hard to put in a bag and carry around all day.
The prices are reasonable for the quality products they are putting out. They have solar powered power banks, lanterns and water proof bags. I can't wait to use more of their stuff!
Check them out here for a full list of products and photos!