Although it was June when I went to Argentina, Buenos Aires was unseasonably warm. Most days I did not even need a jacket. After spending about a week in the city we ventured out ( by over night bus) to Mendoza. The wine capital of Argentina!
I could not wait to spend the week visiting wineries and eating. However when we got there it was an immediate and dramatic change in weather. I realized I did not pack well enough for the cold weather. Trying to make the best of any situation I just dealt with it.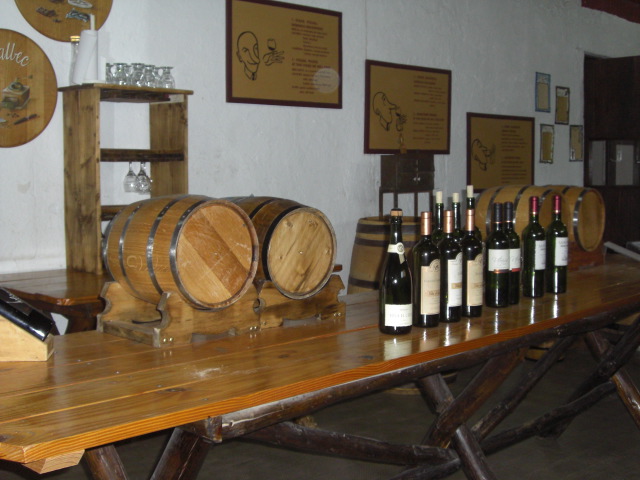 I had three necessary accomplishments when I went to Mendoza
1) Drink a lot of wine
2) Climb the Andes(and by climb I mean take a bus to the top and walk around)
3) Drink more wine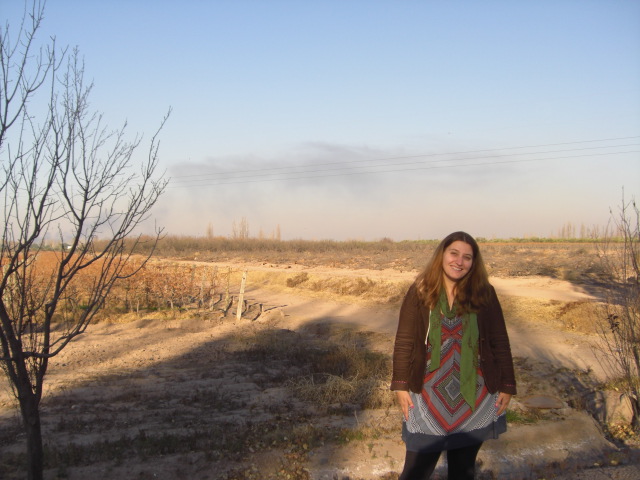 We were staying in the sleepy little city in between the wine season and the ski season so there was not another soul staying in our hostel. It was run by an older man who spoke almost no English. Gustavo was amazing. Every morning he personally made our breakfast and between my knowledge of Spanish and his determination we would talk about our lives. He booked a bunch of tours for us and gave us wonderful recommendations for restaurants to try. I strongly recommend staying at Hostel Mendoza Lodging in Mendoza. It is so welcoming and cozy its like staying at home.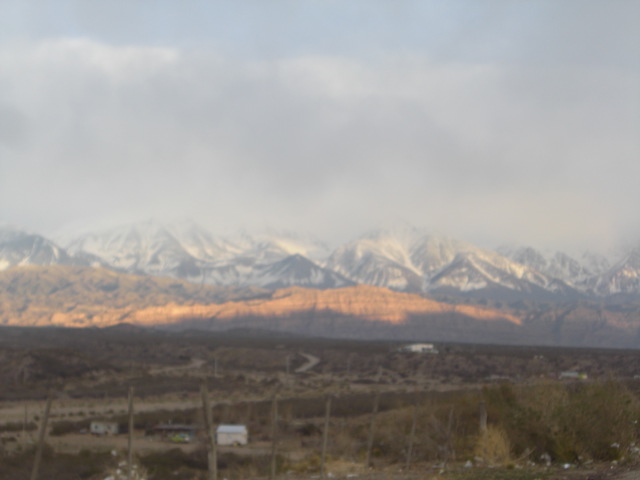 Day 1 ) We went on a city tour. Unfortunately for us because it was the off season they were not running any English speaking tours we could find. So we went on a Spanish speaking one. I figured if I didn't understand I could at least look at everything. Let me clarify. I do speak some Spanish enough to get me by at work and in some conversation. Argentinians speak way faster then I could comprehend and I was lost behind when the guide would talk. It was beautiful anyway so it didn't matter much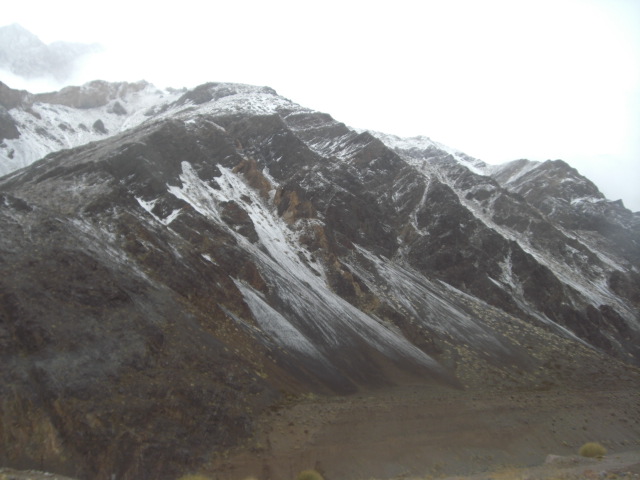 Day 2)  Our trek into the Andes. I am not athletic so the less actual hiking I can do and the more sitting on a bus the better for me. We started at the base of the mountain and it was sunny and desert looking. By the time we got to the top of the mountain it was covered in snow and everything was frozen over.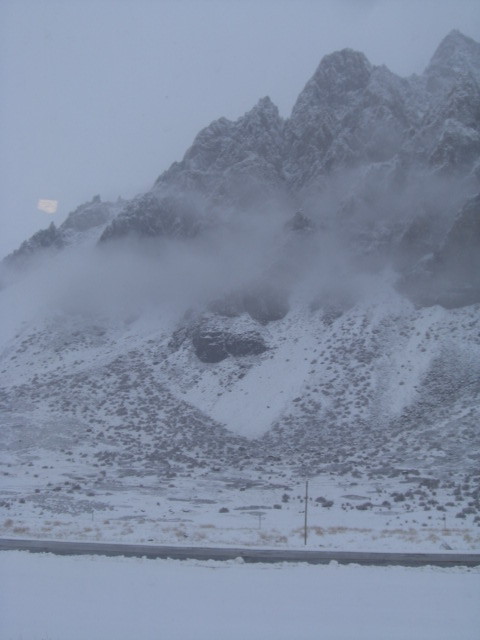 Lucky for us there was a ski shop where you could rent snow jackets , pants and boots. We took them up on that and went for a hike with our group. Still being the only native English speakers we fared better on this tour because this guide was bi-lingual. He took us to an area where an abandoned ski resort was. It was crushed in an avalanche and you could still make out the remains of what once was a 5 star resort.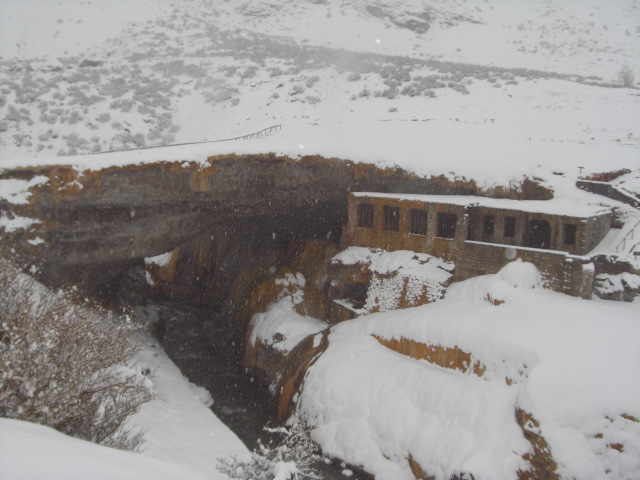 Day 3) Finally the wineries. Continuing our tradition of taking Spanish tours we got on our bus of solely Spanish speaking people to head to a few different wineries.
Drinking wine is a language that needs no translation. All of the wineries we visited were privately owned and run by families in the area. The fields were all barren because the weather was too cold but the landscape was still lovely. No matter the weather the wine flowed and the facilities are open year round.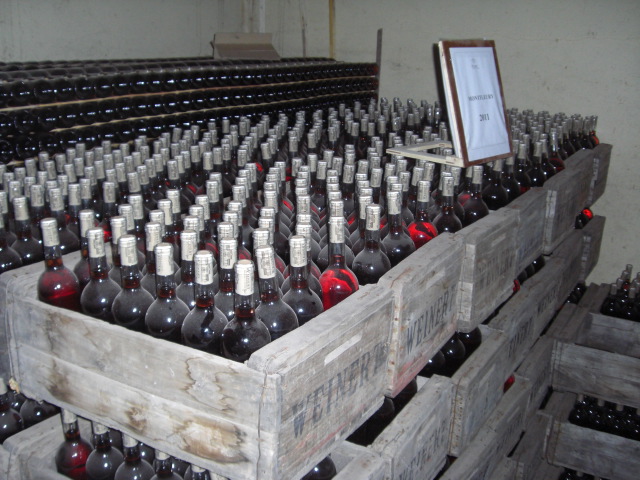 We got to take a tour of how wine is made and barreled. Everyone was really passionate and excited to talk about it which was really nice. Then we got to drink wine. In Argentina wine flows so freely they practically give it away. In Mendoza they actually have a fountain in one of the squares that has wine in it, not water. They take wine seriously here. And they should. They produce some of the best stuff in the world. Including my favorite Malbecs.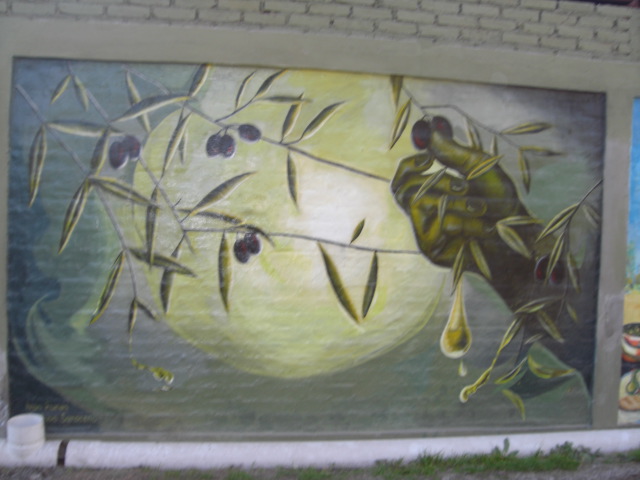 Initially wine is what drew me to Argentina but a long the way I discovered so many things to like about the place.
What draws you to a place? Do you make a "to-do" list for a place you're visiting?