The best part of travel is exploring. The possibility if finding something mostly unknown and untouched by anyone else. The unique experience of discovery.
Originally when I was looking for islands to check out around Riviera Maya the only thing I kept getting recommended to was Cozumel. "The shopping is great" they said. How little you know me if you think that is the reason I would travel somewhere.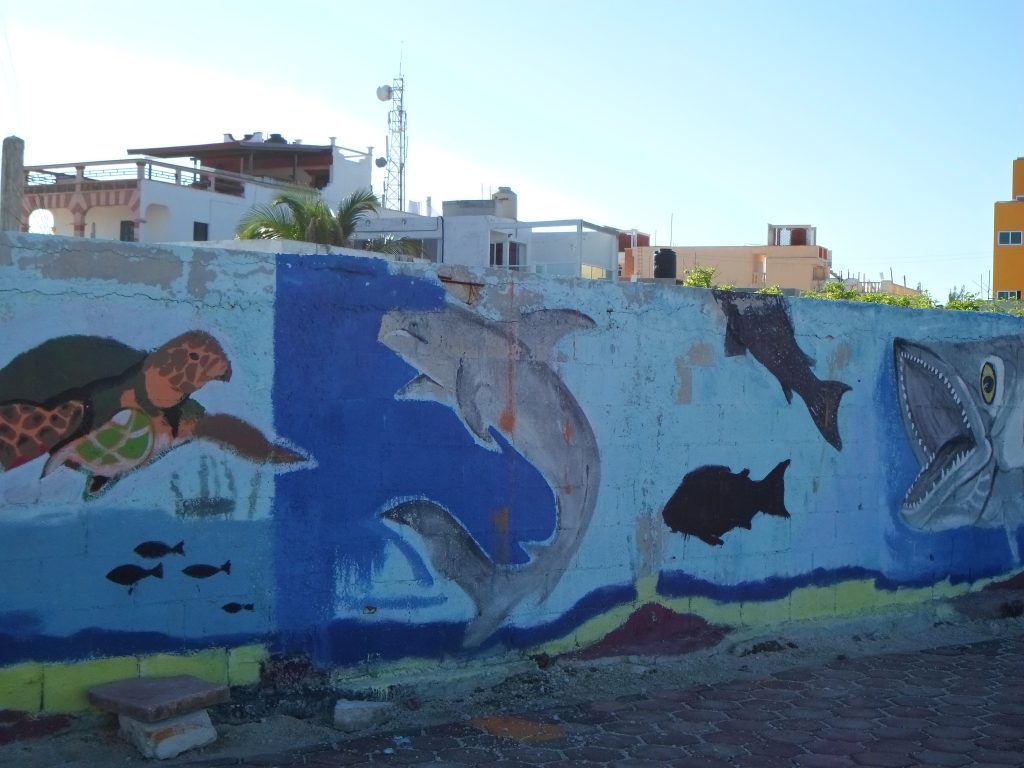 Finally when talking to a local guide I was told to go to Isla de Contoy and Isla de Mujeres. The experience was one I wont soon forget. We took a small van headed to Cancun to leave from a small dock. We were told we could not bring our sunscreen. That Isle de Contoy was a bird sanctuary and they needed to preserve its eco system. It was a virgin island and was not able to protect itself from what we may bring there.
So we bought the biodegradable sunscreen and boarded a small boat. The day was hot and beautiful, I stood on the bow of the boat looking out into the water. Noticing large shapes in the water. I squinted to see what was going on underneath us. There were so many. Then I saw them getting closer to the surface as they swam. Dozens of giant sea turtles!
They were every where! The water was so clear it became easy to see all of them.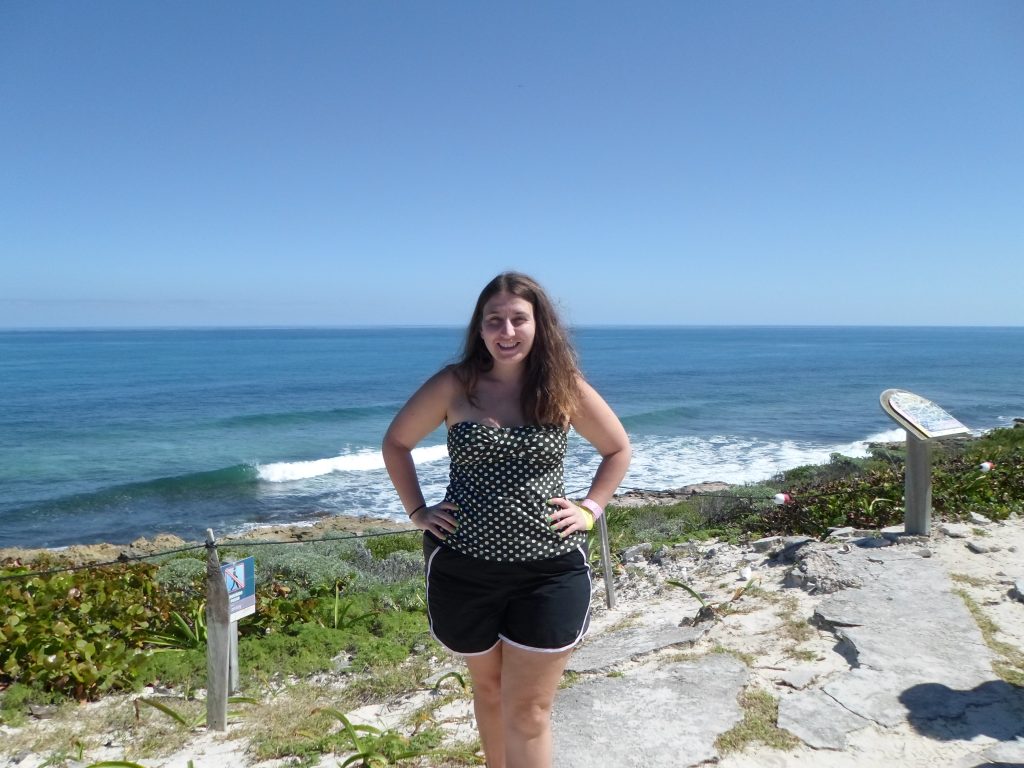 When we got to the island we took a nature walk through the sand and black mangroves. We watched hundreds of birds soar over the island. The island had 5 inhabitants (besides the birds). A group of scientists lived on the island to observe its ecosystem. It was impossible for the island to ever become inhabited by humans because there is no fresh water source. Later we sat under a thatched roof, enjoying beers while the guide prepared a BBQ lunch.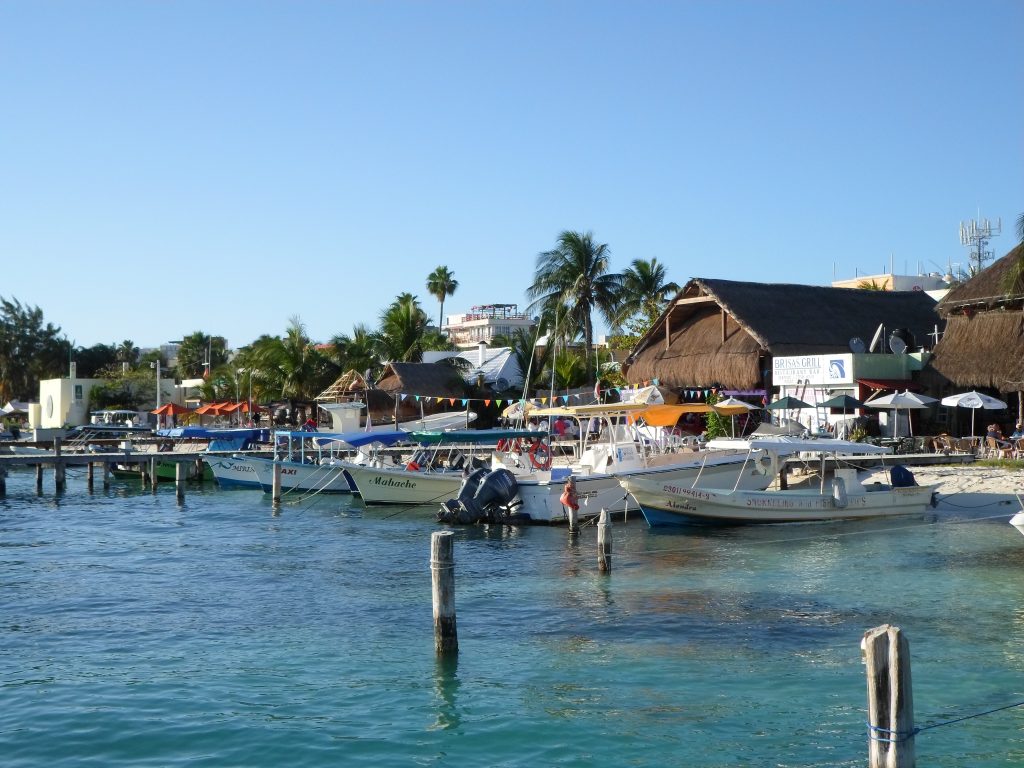 Next we headed to Isle de Mujeres. A much more inhabited island. Immediately upon disembarking from the boat we were bombarded with street vendors.We headed straight away from the main drag until the streets had no people and the world quiet. Walking along the small board walk and down deserted alleys. We stumbled upon an old graveyard. The graveyards in Mexico are remarkable. Everything is so elaborate. No two graves are the same. The idea that no two lives are the same.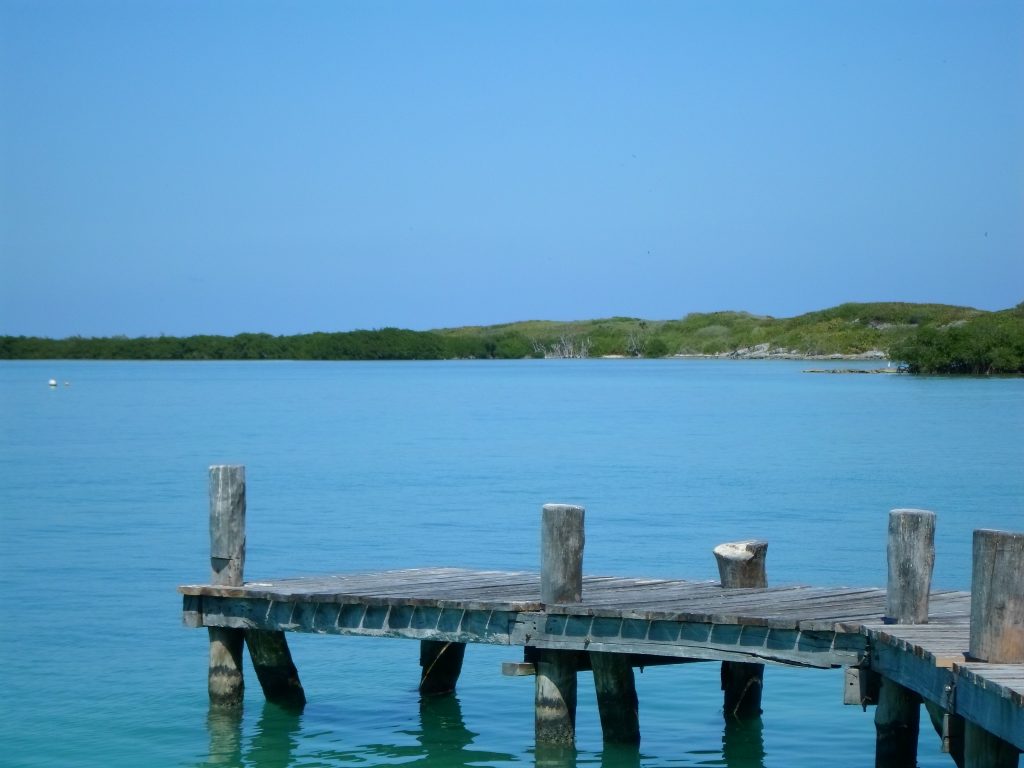 I bought a beautiful guacamole bowl from a small shop where the artist signed everything for you and the prices were literally half what they were in every tourist trap along the way.
     My day  island hoping along the coast of the Yucatan was well spent. I highly recommend visiting Isla de Contoy.
Have you been to either Isla de Contoy or Isla de Mujeres?