In my efforts to push myself and see different parts of the places I visited I signed up for a press trip to Banaue and Sagada. Rice terraces and hanging coffins. Sounded tough but doable.
Maybe I'll start doing the ones that just involve lying on beaches,
The Philippines were a series of unfortunate events for me. Thats ok. It is sometimes how trips go. Regardless of a lot of things going wrong I still really enjoyed my time there and would like to go back again.
The typhoons would not leave me alone. From day one Manila kept flooding and a lot of things I had planned got cancelled from the weather and also from impromptu military training in the area of the volcano I wanted to hike.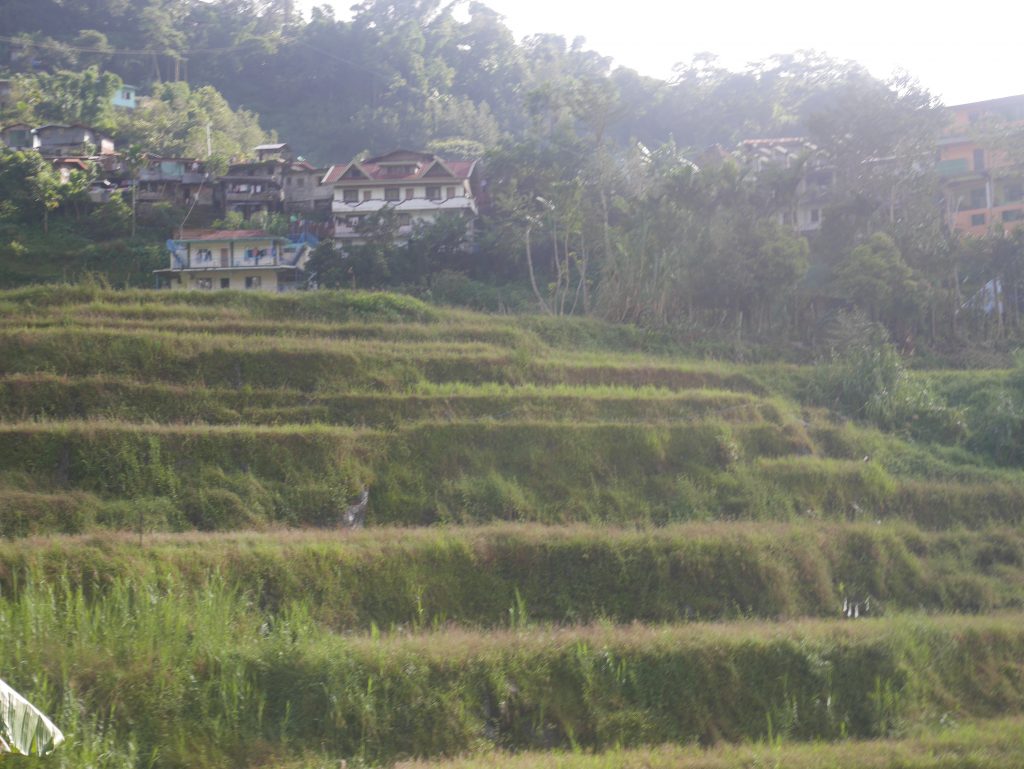 On top of that I was sick. It felt like a sinus infection I could not kick.I lost my voice, couldn't breathe, bad headaches. All while being out with the tourism board and trying to be positive.
Rice Terraces
I have seen many rice terraces but I just can't get enough! When they are green they are spectacular. These terraces are over 1,000 years old and there is a tiny village nestled around them. The people living here have worked the fields for centuries. I knew the hike would be hard but the steps were steeper then I had imagined. I made it about halfway down to the village when I realized my hip would not be able to take much more.
I made a decision to turn back. I was a little sad that I couldn't make it the whole way but as I stood in the middle of the rice terraces I realized that I don't have to finish the hike to enjoy how beautiful it was. The varying views would not change that I made it far enough and could still marvel in everything around me.
I went back up to the restaurant where we would be enjoying lunch and spent a while just taking in the views. They said it was the off season and the terraces were not as beautiful as they could be but to me they were remarkable.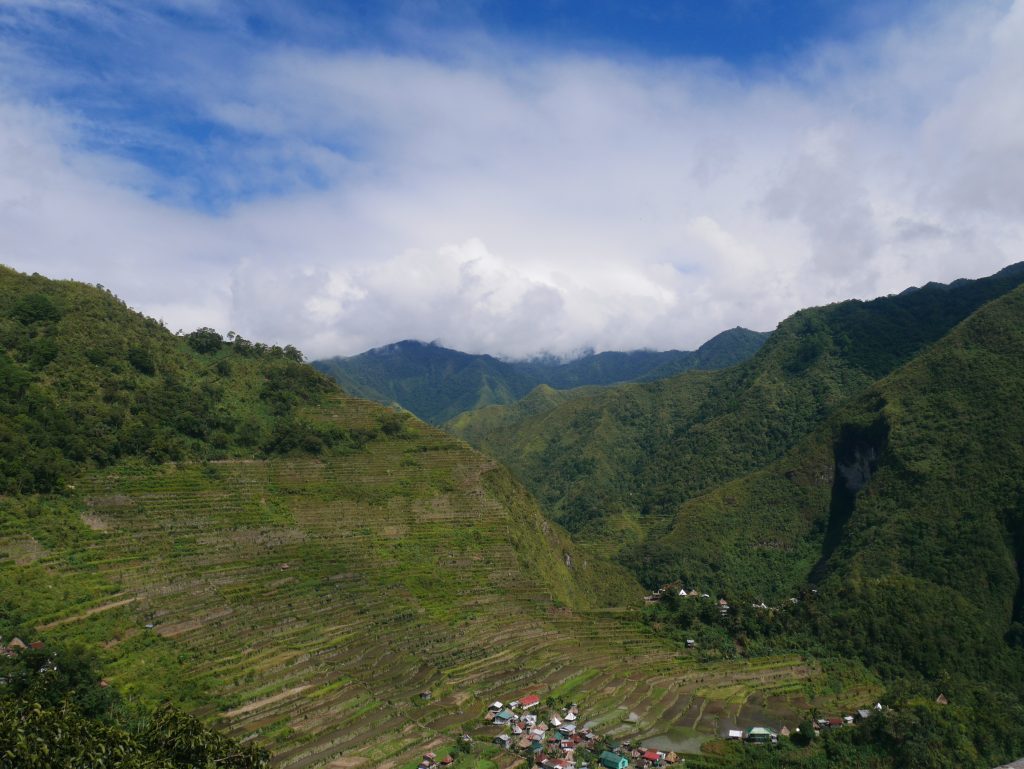 My Birthday
I love celebrating my birthday on the road. There is something wonderful about being able to mark the passing of a year in a different country. France, Thailand, The Philippines. It feels like I am alive and that the years going by just mark all the great things I get to do. I feel so appreciative and over whelmed with excitement that I get to be everywhere.
They sung me happy birthday at the restaurant after a long day of hiking, I got a little rice God statue. Then they gave us the bad news.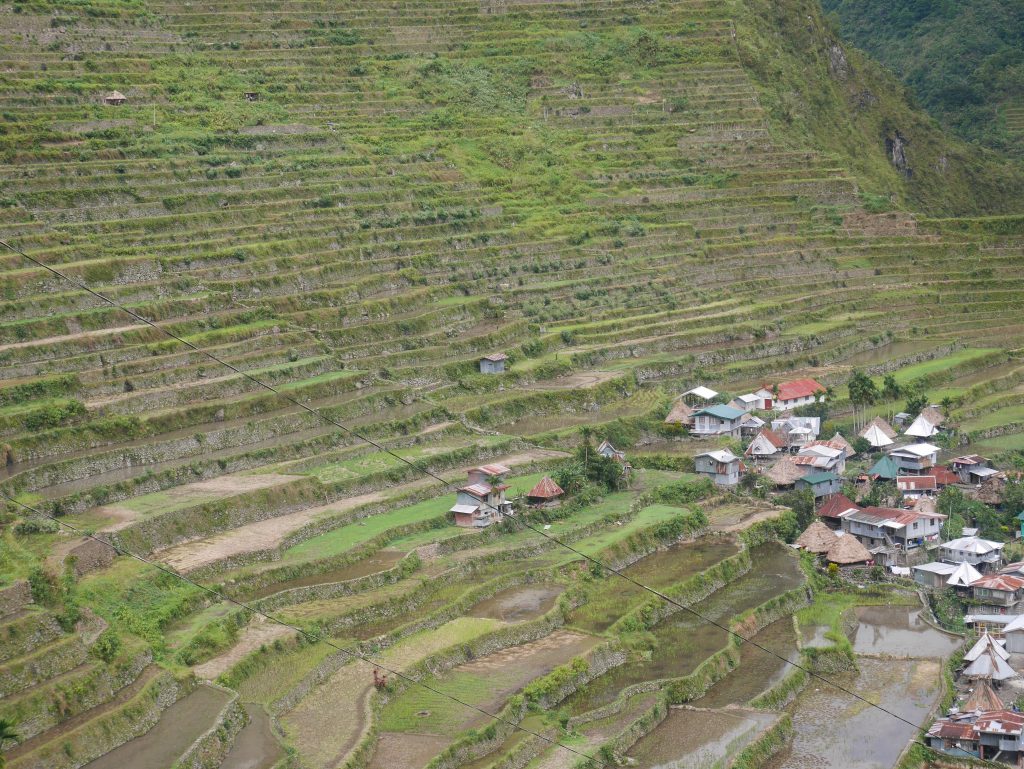 (No) Hanging Coffins
Part of the lure of going north was seeing the famous hanging coffins. I was frightened of going caving as I am not into small, enclosed places.
The hanging coffins were not part of the scary caving experience I was anxiously anticipating. I wanted to see them, I mean, imagine the Instagram pictures?!
However I would never get to see them. After dinner and my birthday cake they announced that there was a typhoon moving in and we either left early in the morning or risked getting flooded out. Th tourism board didn't want to risk it and since they were running the show the choice was theirs.
There were no flights we could get on so we would have to drive back. It would take about 10-12 hours in the van.
Just another reason to go back to The Philippines.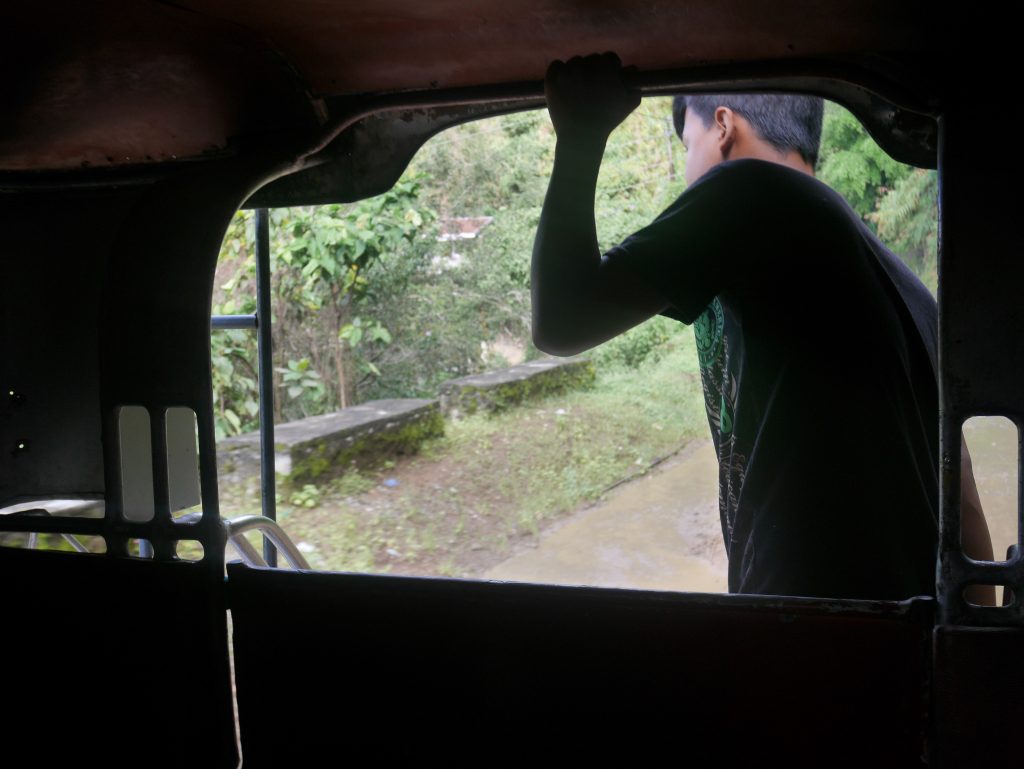 Long Drive Back
On the way back we made several stops to break up the trip. It rained and it was windy but the weather held out as we headed back to Manila.
But it felt like a wasted day.  I would have several wasted days while I was in the The Philippines. It can be frustrating when you travel a really long way and spend a lot of time just passing time instead of actually doing or learning. I was disappointed but I did not let it ruin my trip.
I still managed to see and do a good amount of things. I met some really awesome bloggers and locals. The hostel I was staying in was mostly filled with other bloggers and it had a great sense of community.
Back in Manila
When I finally arrived back in Manila we were put up at a really nice hotel and all of our meals and even a massage were covered. The tourism board could not have been more accommodating and apologetic for the change of plans. In no way could they have helped the weather but they kept taking the blame.
I think its just Filipinos. They are quite possibly the friendliest people I have ever had the pleasure to meet. I constantly felt welcome and at home.
This is why I can't wait to go back. Sure it is a beautiful country, rich in culture and history but the people are what really make it a wonderful place.