When I decided to go to Red Rock Ranch in Wyoming I never imagined it would be such a foodie trip. I imagined I would eat well and enjoy myself but the culinary experience I was actually in for took me by surprise. What I ended up with was a real interesting culinary experience.
If you consider yourself a foodie you should think about a home cooked ranch experience.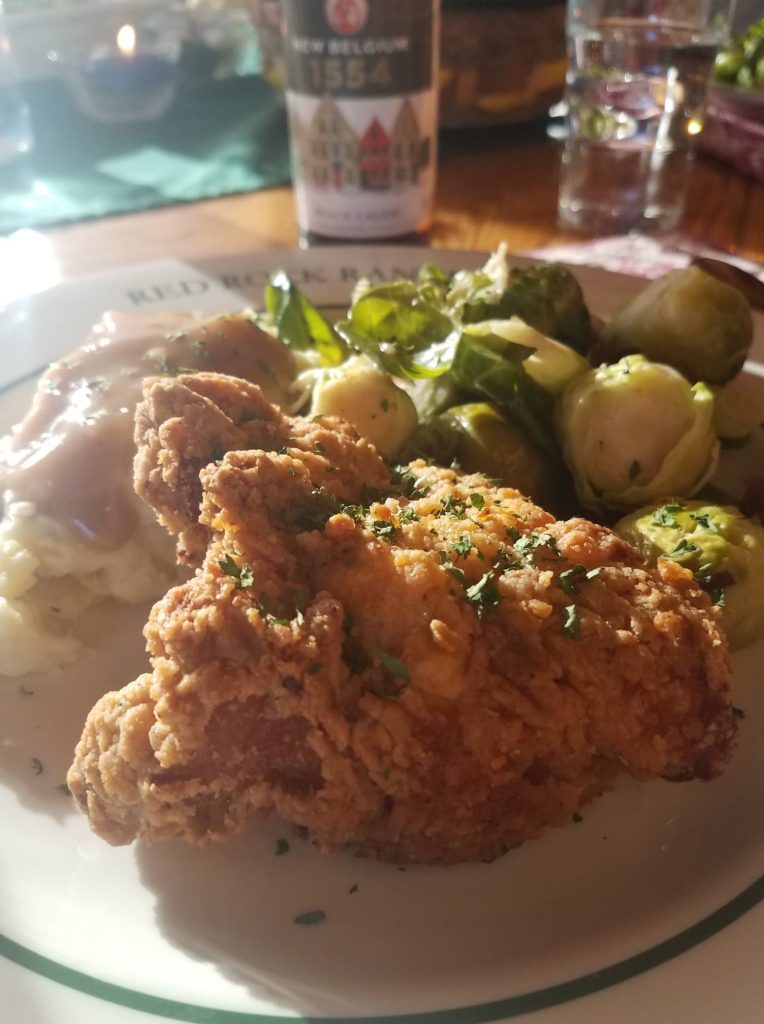 Breakfast, Lunch and Dinner
Come with a healthy appetite. If you don't have one you can work it up. I spent my days trying to burn as many calories as I could so I felt less guilty indulging in each meal.
Upon our arrival dinner I knew I was in for something special. The first meal was a big outdoor cookout. With all the fixings you could imagine. I had to make some tough choices but settled on some pulled pork and succotash. The meat was so soft and the bbq sauce was perfect. I was told by the chef to wait for the white BBQ sauce I would get to try later that week. That, in fact, was his pride and joy.
Every day there was something specific that stood out to me. I made a note in my journal daily with what I thought was the stand out menu item. I was eating so much I figured it made sense to do it that way. I quickly realized it was going to be each meal that had a stand out menu item.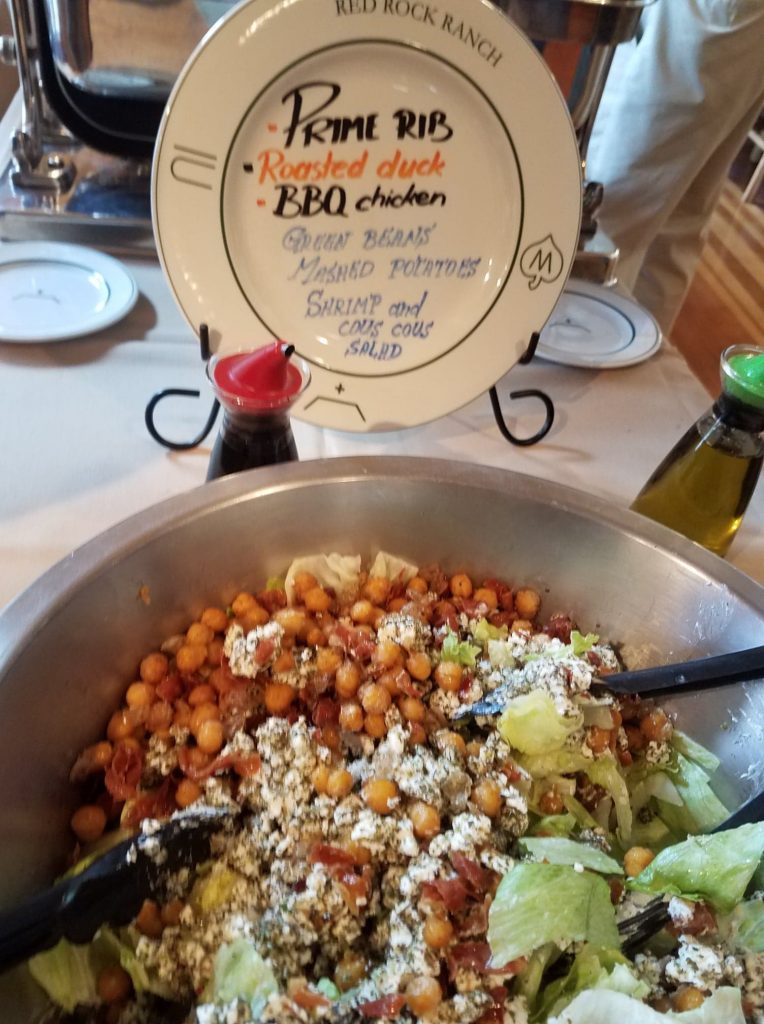 They were really creative in what they made and very little repetition. If you want to head here to experience the food and you ( unfortunately) have a picky eater in your group do not fret. There was plenty of choices and also you are able to request special made items. Don't like the chili cheese grits(although I cant imagine it!) ask for regular. The ranch is very accommodating.  Prior to your stay you can also let them know if you are allergic to anything or need any special requests.
Also meal times are pre set so you know when you need to be back by. You start to live by the "dinner" bell they rang before every meal.
Food Excursion
There was plenty of opportunity for food adventures as well.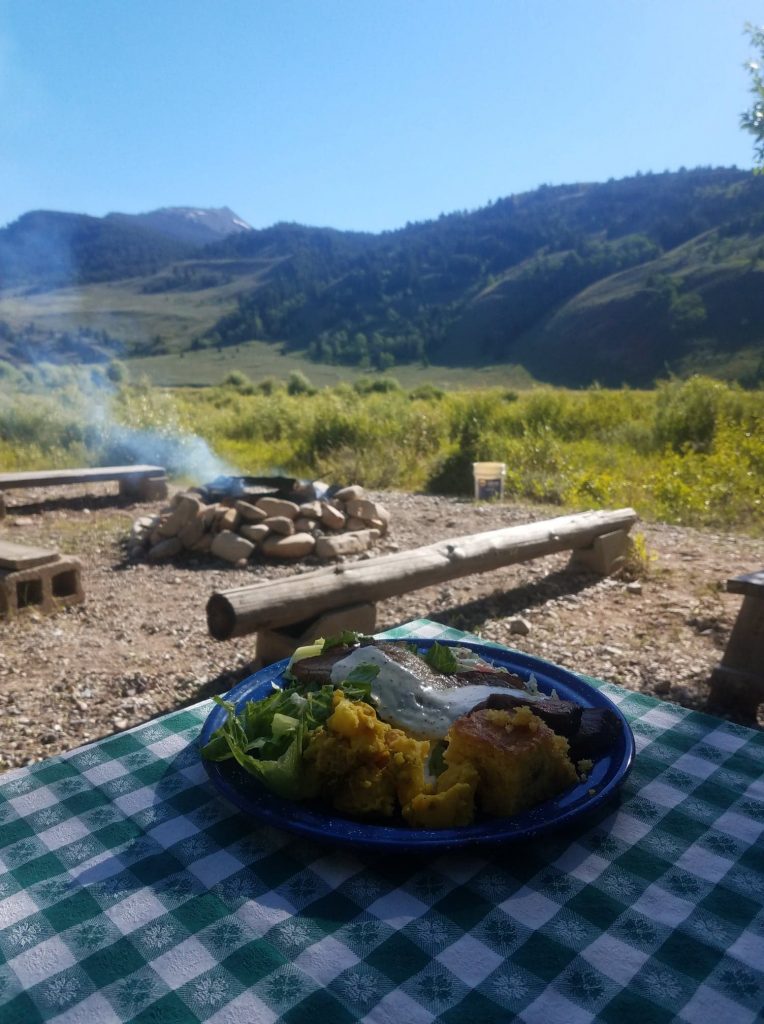 The second full day there we did lunch rides with our horses and had to pack our own lunch. Thinking it would be just standard sandwiches and chips I wasn't enthused. Then I saw the spread they laid out. Sure it was sandwich stuff but there was also home made trail mix, peanut butter granola bars and cookies. The peanut butter bars were out of this world and I would gladly have road a horse every day for the rest of my life to experience them again. There is a reason why I horded cookies to take when I left. Sssshhhh don't tell anyone.
On the Third day we did what was maybe my most favorite meal and my favorite ride. We set out early to eat breakfast on the lake. Early morning rides ending with brown sugar bacon and banana coffee cakes are really the only way to live life. Best. Bacon. Ever.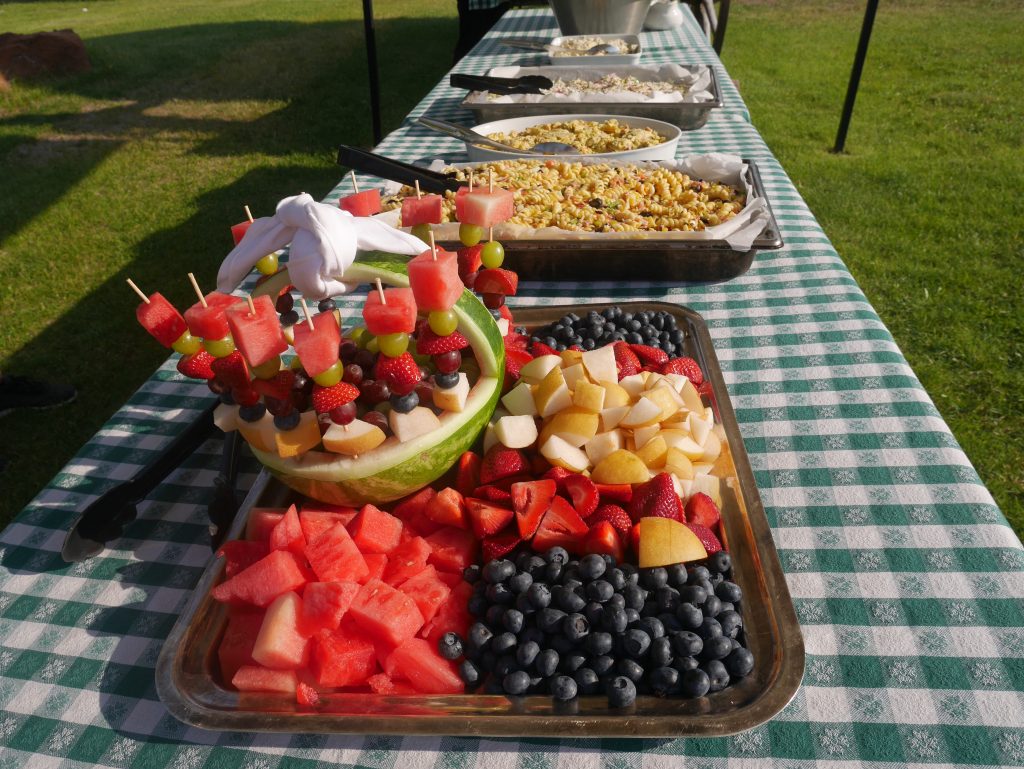 Our last dinner was also out on the lake. It was where I got to experience my white BBQ sauce on perfectly grilled brisket. I don't waste my time with hamburgers and hot dogs if there is brisket on the line.Between the views and the food I wasn't sure what was better. After dinner they offered free branding and key lime pie with blueberry compote. I knew I had one more meal in the morning but I still needed to savor every moment.
Addie the Baker
Every lunch and dinner there were baked goods for us to enjoy. Thank goodness we were hiking and riding all day because there was no way I was skipping a cookie.
Speaking of cookies, at every meal there were fresh baked ones of interesting varieties. Personal favorite? Butterscotch Pecan Sugar Cookie! I can't tell you how many of these I ate ( and as mentioned before, hoarded)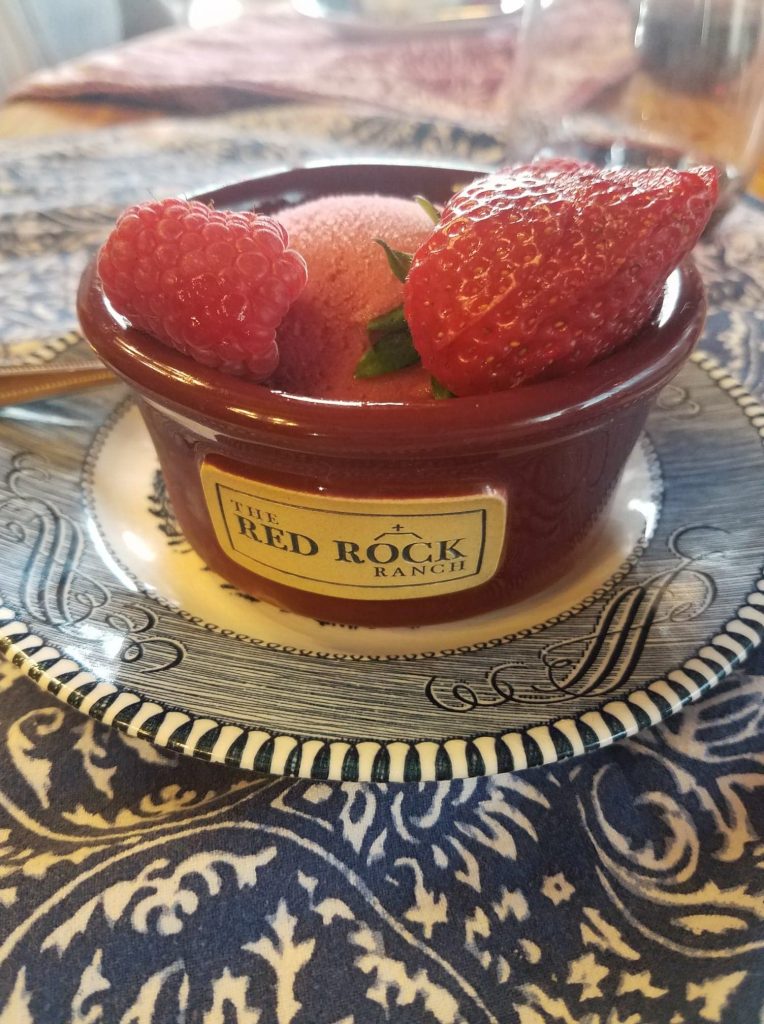 Addie was sure to make diverse desserts for every meal. If we were at Italian pasta night then we got homemade Tiramisu. If we were hiking we got monster granola bars. It was great to have so many choices.
Dessert is fun and her baking made it even better. I looked forward to seeing what new treats would be put out and taste testing each one!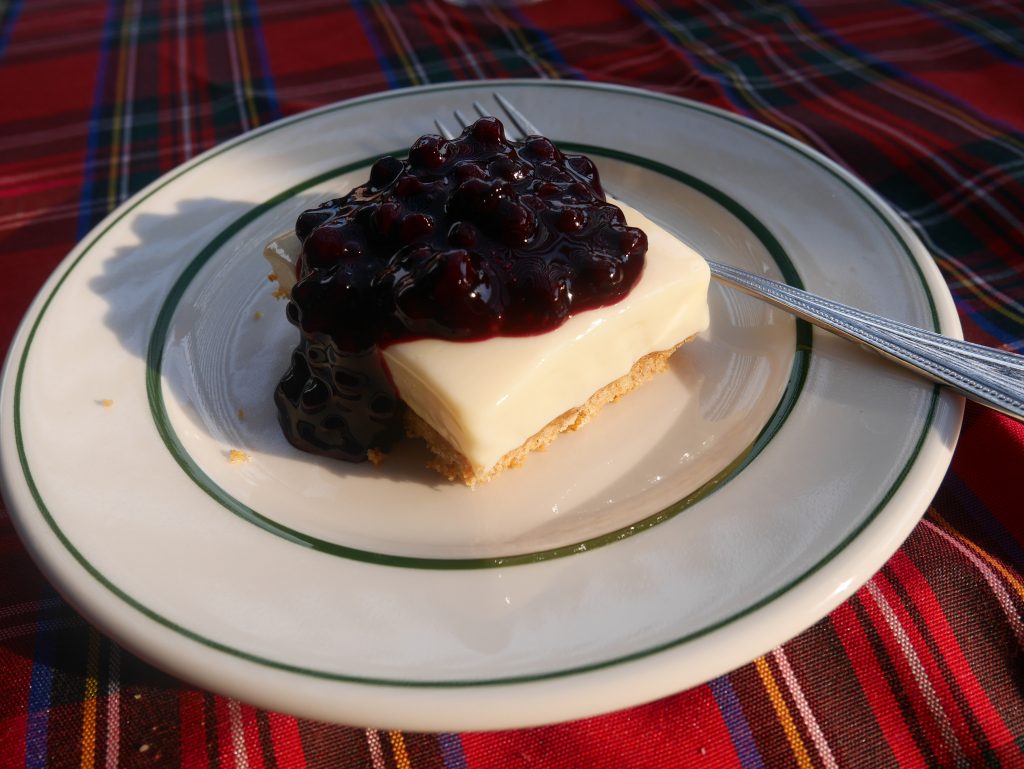 I hope if you choose a dude ranch as your vacation you are willing to hike, horseback ride and enjoy nature but if not then just sit back and enjoy all the food you can imagine!