My whole trip to
Mexico
revolved around seeing ruins. I spent a whole day in the hot sun to trek around Chichen Itza. It was a bright, hot day and Chichen Itza proved absolutely no shade. A few days later I went to my next set of ruins at Coba. A completely different experience.
 We were picked up early in the morning by
Alltournative
which I recommend using. They provide really unique trips geared towards people who want an off the beaten track experience. They are an Eco archaeological tourism company. They provide small group tours.
Coba  is a less touristy destination.
There were no crowds and you weren't bombarded with people trying to sell you anything. The tour also combined a little adrenaline for you.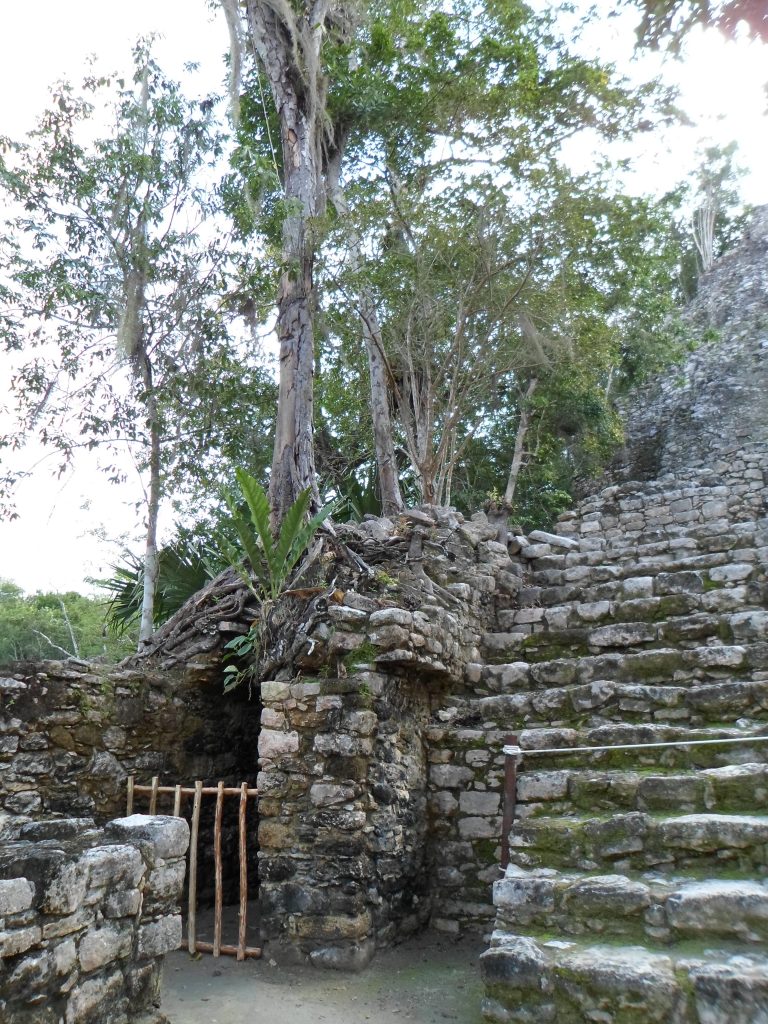 I am by no means an adrenaline junkie and try to avoid doing things like that but it offered a little kayaking (in potentially gator infested waters), rappelling and even zip lining. We also got to eat lunch in there open air kitchen where local Mayan women cooked for us. We all know how much I love sampling local food and this was a great way to do it.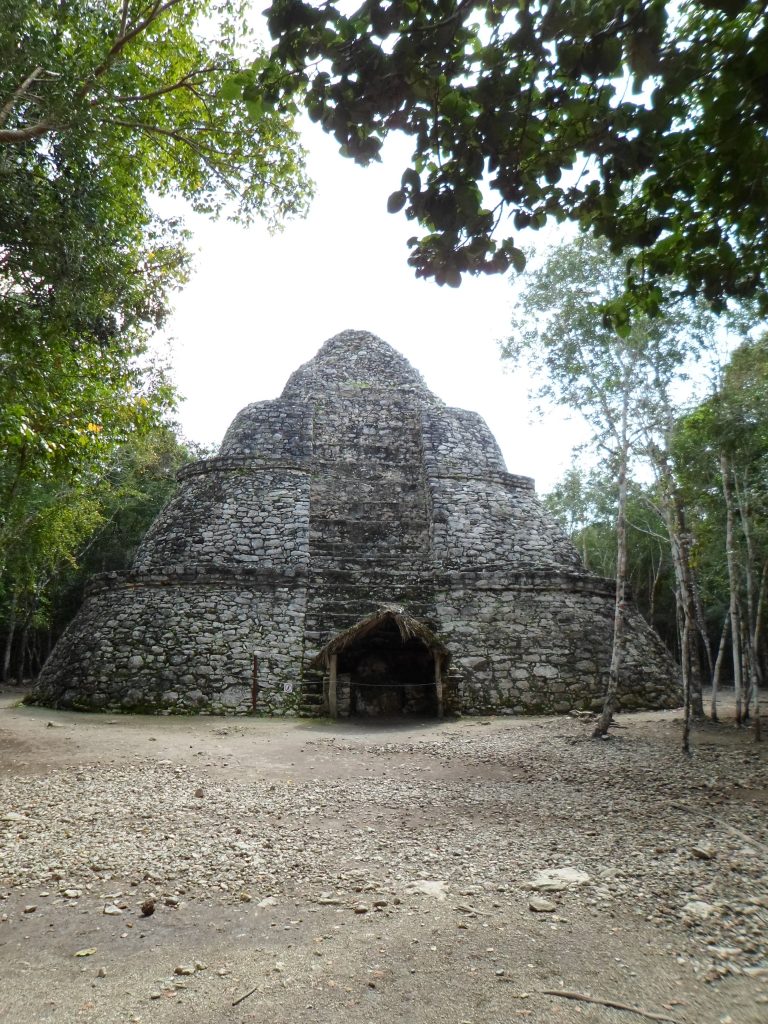 Coba
is in the jungle. In fact the jungle has started to reclaim Coba. It looks exactly like how you would want your ancient ruins to look. Giant, crumbling buildings with vines and branches twisting around and inside the remains. It is also completely shaded by tall trees which line the paths and hover over most of the buildings. Green mold cover the now fading steps.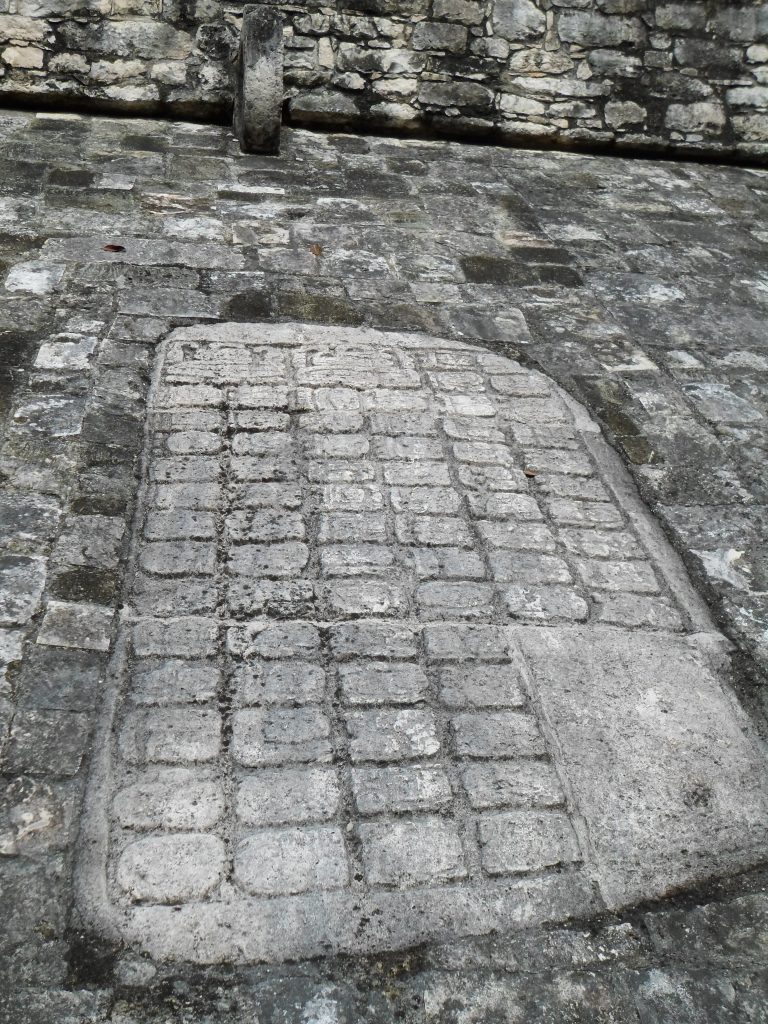 One of the best parts of Coba is you are allowed to climb all over the ruins. Some parts being roped off for safety. Which is surprising enough because I am not sure any of it is really that safe. The largest structure shoots up past the tree line. It looks like it climbs into the clouds and they let you climb to the top. There is no railing just a long rope down the middle of the stairs for you to hold on to. It is so steep that you can hold onto the step in front of you as you walk up.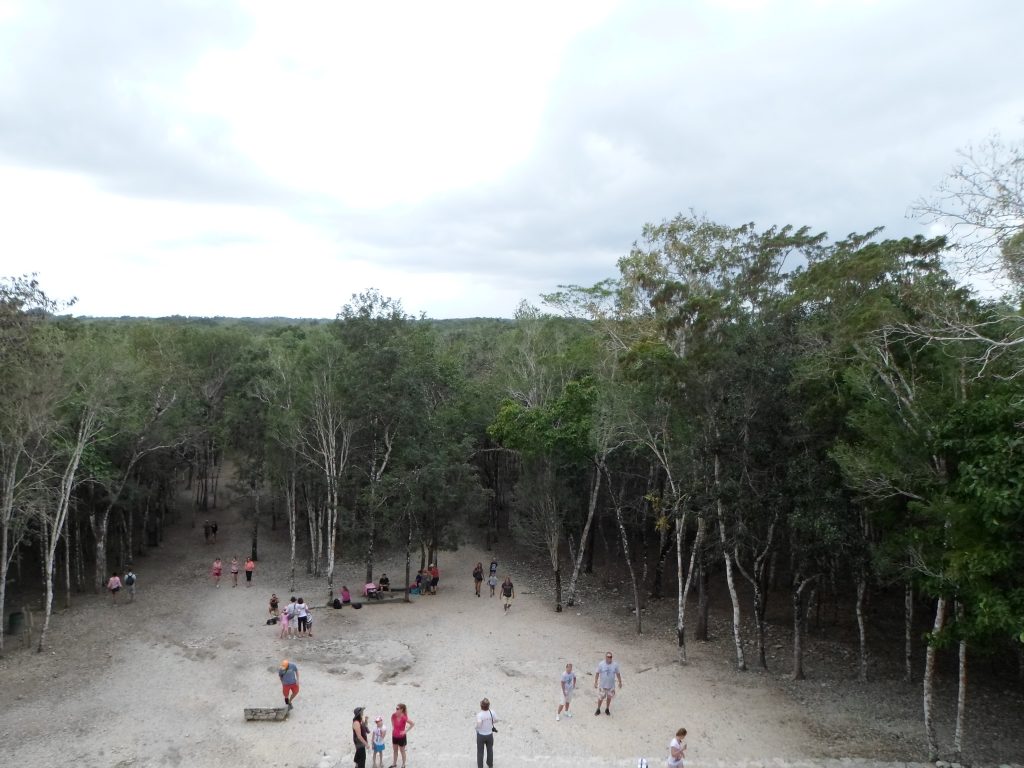 That was enough for me. I dragged myself as high as the trees. Sat on the steps and just enjoyed the view. It was a bit of an overcast day but I tried to imagine what it was like to live thousands of years ago.
    The best part of the day was being mistaken for Germans. Let me explain. I booked the tour but for some reason it ended up under my boyfriends name, which is German. When the guide came to pick us up in the morning he was excited to speak to us in German. However we were not from Germany, just Americans with a German heritage. When we got in the van everyone was from Germany and spoke barely any English. Oops. The guide spent the rest of the day translating every thing twice.