Eat Pray Love put Ubud on the map. Now the small village has outpaced its capacity. It can be crowded and hectic but there is serenity around every corner if you just look for it. The traffic can be overwhelming but then you head down an alley and find quiet in a coffee shop or in an ashram. Ubud is a city of contradictions. I wondered around with little to no plan for a week and here is my list of things to do in this popular tourist destination.
Rent a driver for a day
I was hesitant to rent a motorbike. The streets are crazy and so are the drivers. Mostly due to lots of tourists on the road. A lot of the famous sites are a little out of the city. You can rent a driver for cheap. 20-30USD for a 8 hours. It is a great way to see lots of things in a short time. The famous Bali rice terrace swings, the waterfalls, the coffee tastings are all too far to walk to. Personally I recommend making stops at all of these but most importantly going to the Holy Water Temple. Whether you want to partake in the cleansing ritual or not it is a really beautiful temple and it is enjoyable to observe the locals partaking in the baths.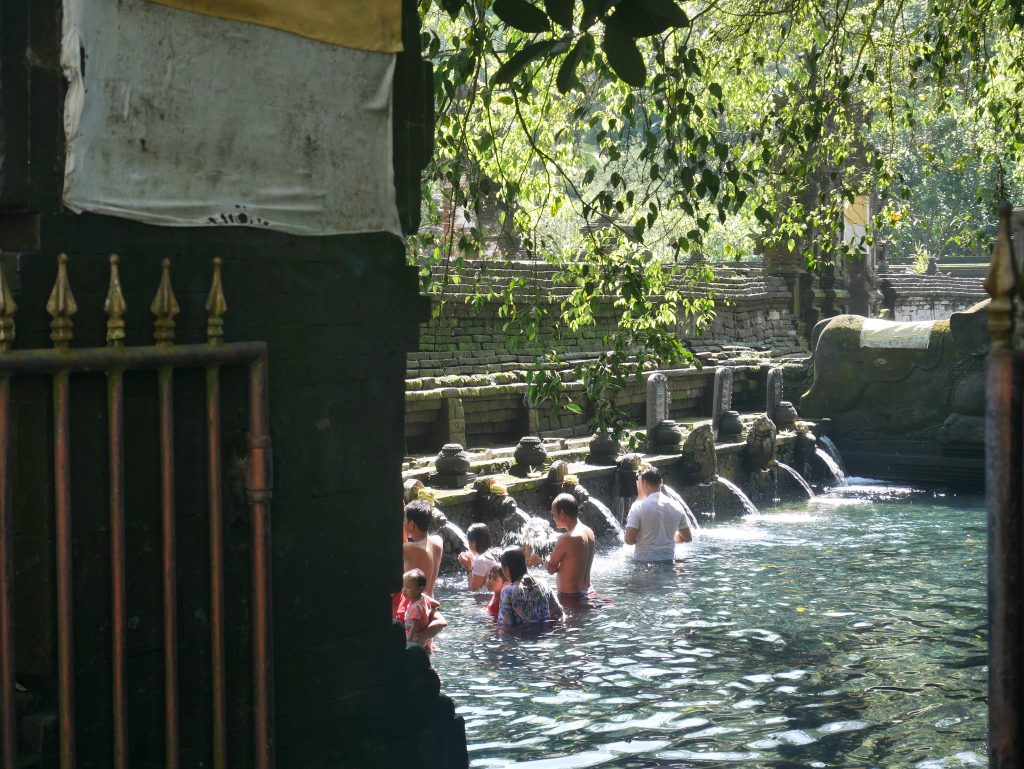 Ubud Monkey Forest
I stayed less than a 5 minute walk to the Ubud Monkey Forest. Sometimes walking around I would see monkeys just chillin on the street. I was hesitant to go to the Monkey Forest as I had read and heard horror stories of what the monkeys do. I think you need to use extreme caution and plan ahead. Do not bring anything with you. The monkeys will try to take it. Sometimes they get very aggressive. They can bite.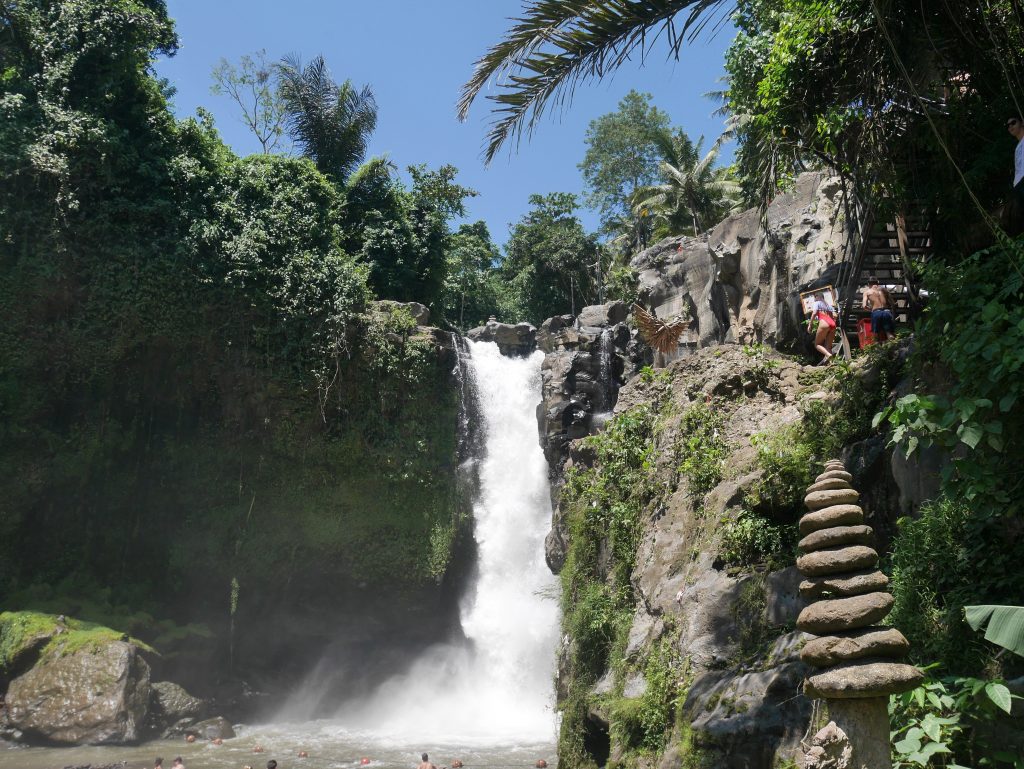 Ubud Temple and Palace
Along the busy main street are the palace and temple. I walked around on a very hot day to see these things. The palace has a beautiful pond in front making it very Instagram worthy.
They are both free to enter and don't take long to admire. Worth checking out. In front of the palace they also sell tickets to performances of traditional Balinese dance shows. Which is worth checking out one evening.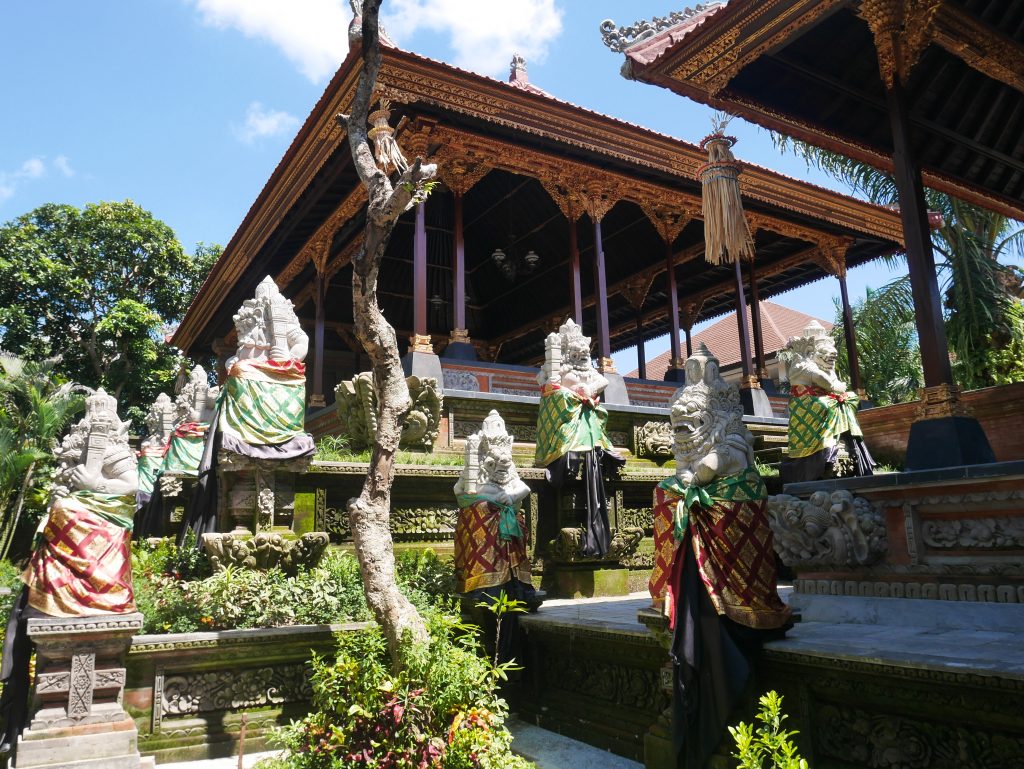 Market and Shopping
Ubud has a traditional market to check out. Good for photos and local produce. You can also buy clothes and other knick knacks there.
Walking along the main street it is filled with both local shops and expensive boutiques. Since Ubud is home to lots of Western tourists who come with money you can find all ranges of prices when it comes to shopping. I picked up a few local dresses for cheap but you can wander into a nicer looking places to drop more money if you so desire.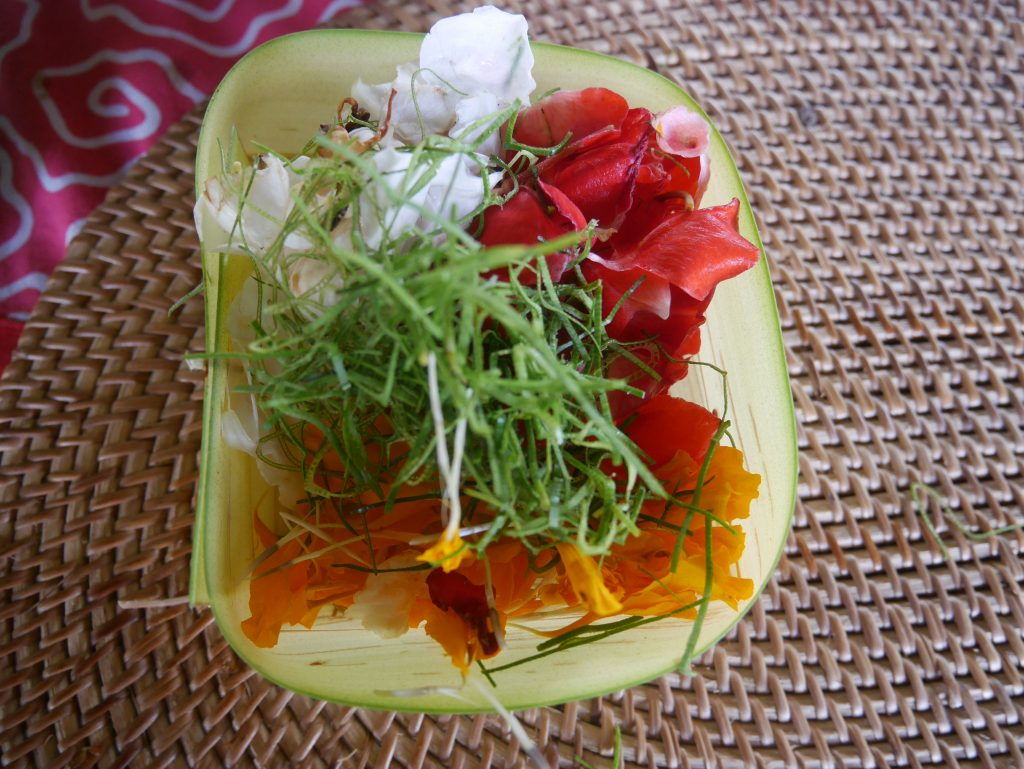 Yoga/Workshops/Retreats
I came to Bali for the yoga. I knew I would be spending a week on Shanti Toya Yoga retreat but before that I was planning on taking classes at the famous Yoga Barn in Ubud. It is the Disney World of Yoga studios.
It has everything you would need : classes, workshops, food and beds if you so desire. The package to stay there is quite expensive. Shanti Toya was very affordable for a weeks stay in comparison.
I would recommend taking some classes there as well as workshops. I did a very interesting Sufi Sound and Movement class where they taught us to whirl just like the dervishes and use sound to meditate. I figured I would get weird in Bali.
They also have a lovely cafe with lots of healthy and vegan options even if you don't do yoga( why don't you do yoga?) you can enjoy the premises.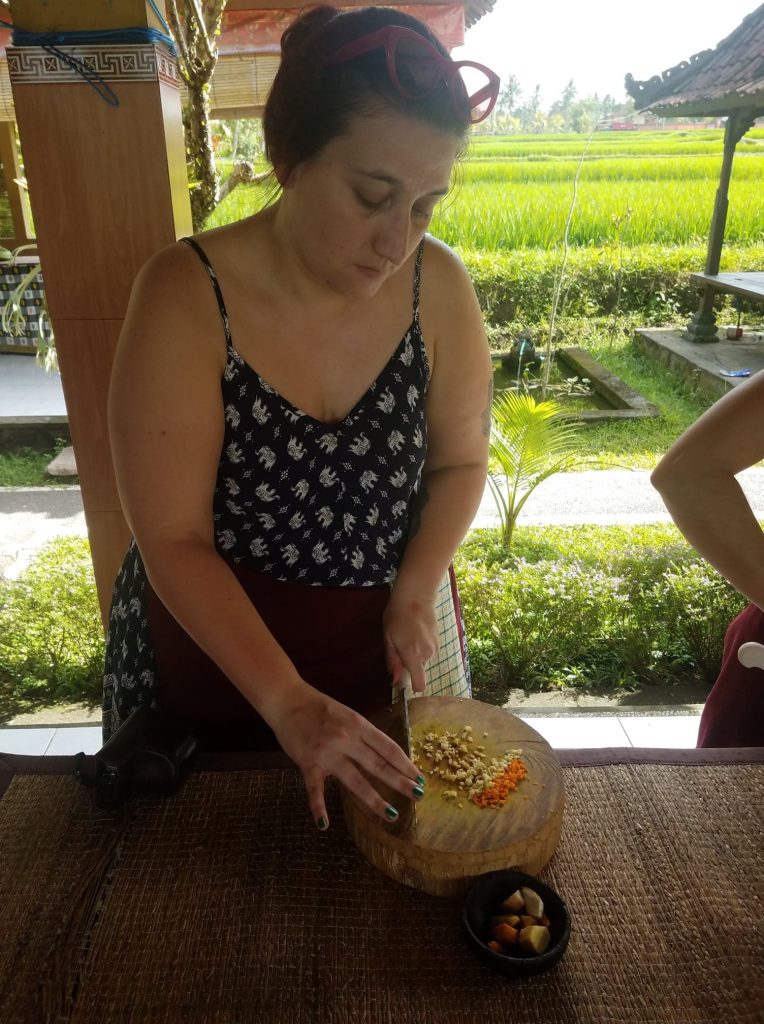 EAT!
With the western influence there are plenty of cafes and coffee shops to choose from. I was obsessed with smoothie bowls while I was there and tried to have as many as I could. I went to Green Key, Buddha Bowl, among others. Considering how hot Bali was the smoothie bowls are great for eating a lite meal and honestly cooled me down. After walking around all day or taking a yoga class sitting in a shaded or cafe with AC, drinking an iced coffee was a great way to pep up and cool down.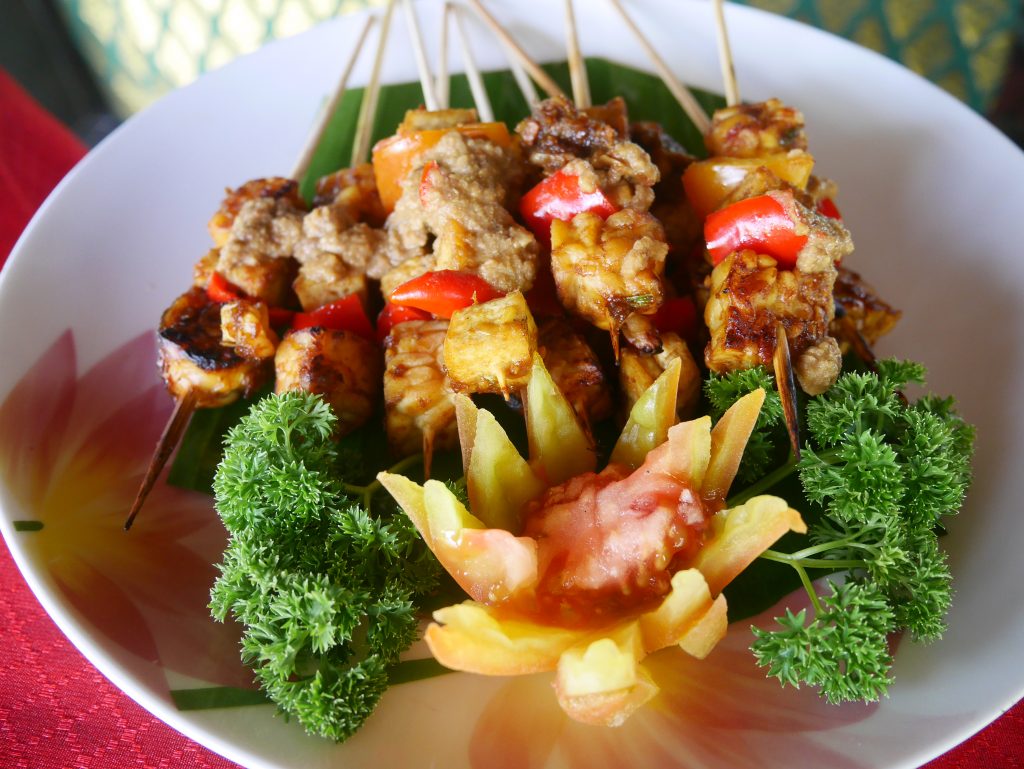 I took a Balinese cooking class and learned how to make Tempeh, Satay, and other vegetarian dishes. I recommend taking a cooking class while in Bali. It was a great way to learn more about the food and what goes into the cuisine. Apparently creating recipes is a newer concept there. Prior to recent years they were simply passed down word of mouth. Now they are seeing the value in creating recipes to share with more people.
I love cooking and learning about a culture thru food. It is such a wonderful way to feel connected to the world around you.
Have you been to Ubud? What are some of your favorite things to do?