On a quest for all things Edgar Allan Poe and the ultimate brunch spot I made my last stop on my month long road trip Baltimore. I have driven thru Maryland countless times whether it was heading to Ocean City or further south. Upon spending time in Baltimore I can't believe I ever passed it by for the likes of Ocean City. Baltimore has so much to offer.
The city was very quiet in November and understandably so since we are still in a Pandemic. Regardless of that it is still an enchanting city to explore and possibly even better when not having to worry about crowds.
Where to stay?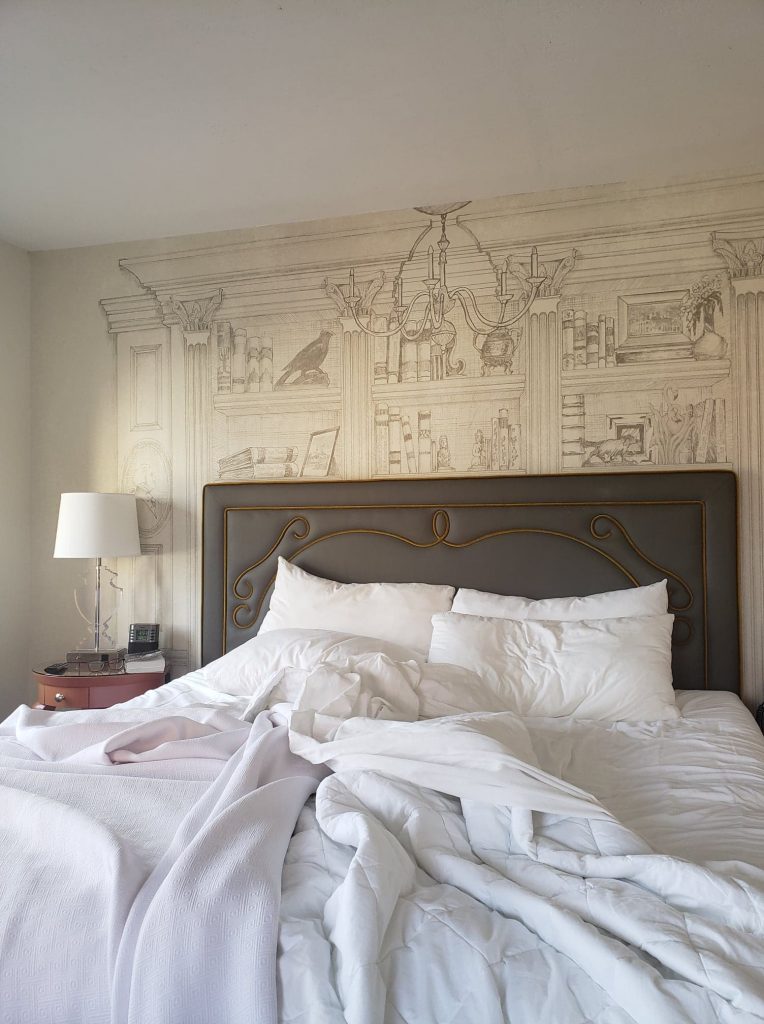 Hotel Indigo is about a 5 minute drive to anything you want to see in the city. It has a parking garage directly across the street with reasonable prices but loads of street parking for free as well. Make sure to check the signs to know when it is free. Parking is generally paid in Baltimore so it is a good thing to keep an eye on. Unlike Boston it is not nearly as pricey or as hard to find.
The hotel is beautiful. Offering suites with sweeping views of the city. My room had caddie cornered windows for amazing views of the sunset and the day when it was clear. My enormous bed sat right in the middle of this, what a way to wake up!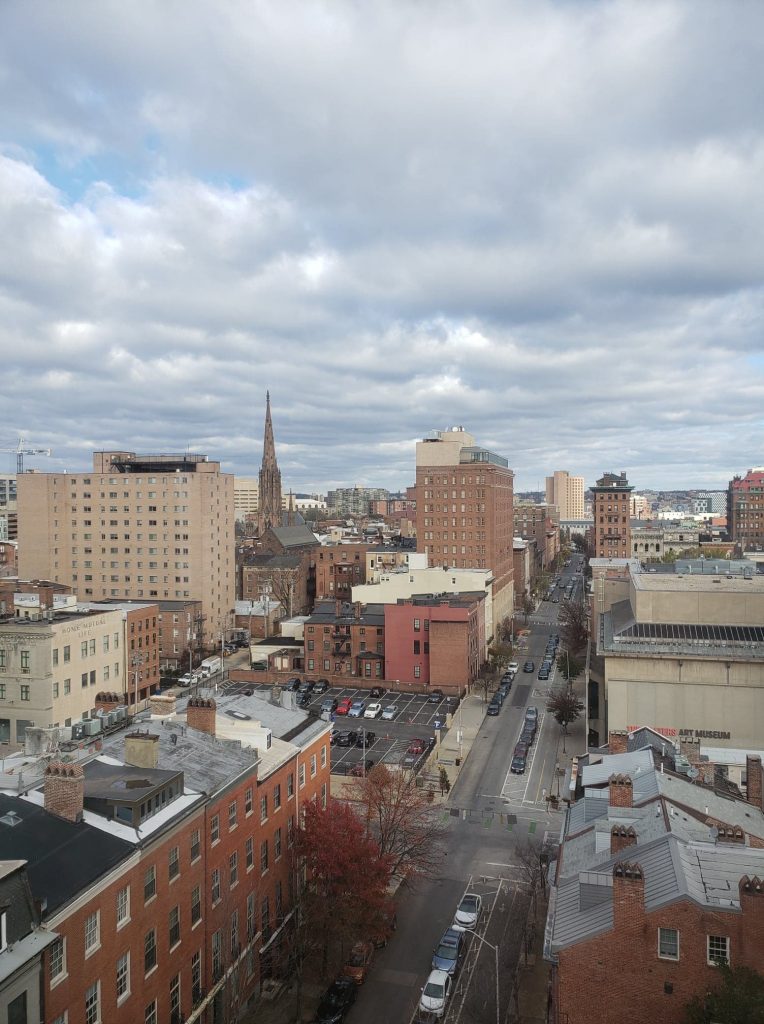 I was also able to do my laundry when I arrived which was a necessity at that point. A lot of other places I stayed at didn't have machines or offer the service.
Since I was on a quest for Edgar Allan Poe it worked out nicely that the restaurant/bar in the hotel was the Poets and had Poe themed cocktails. It offered drinks, dinner and room service which was great for the mornings when I needed to get work done. Part of the reason you select a hotel is the amenities and this one had lots.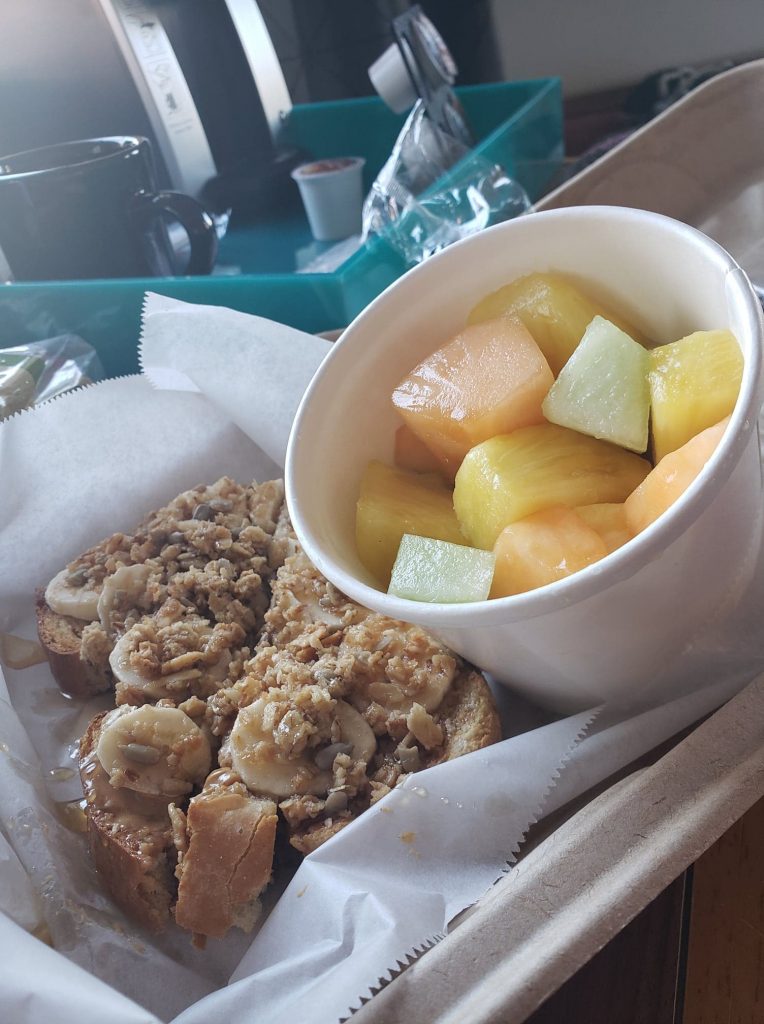 What to do?
If you only have a weekend in Baltimore there is a ton to cover.
If you are in the mood for museums or history my suggestions would be:
Edgar Allan Poe Museum and Tomb. Baltimore is where he died of unknown causes. Guess they didn't bother moving his body back to his home. I suppose 1849 was a tough time. Due to Covid you need to book in advance or you run the risk of not getting in. Since it is small the limit of people allowed in and one time is very low. Booking in advance for any museum at this time is wise.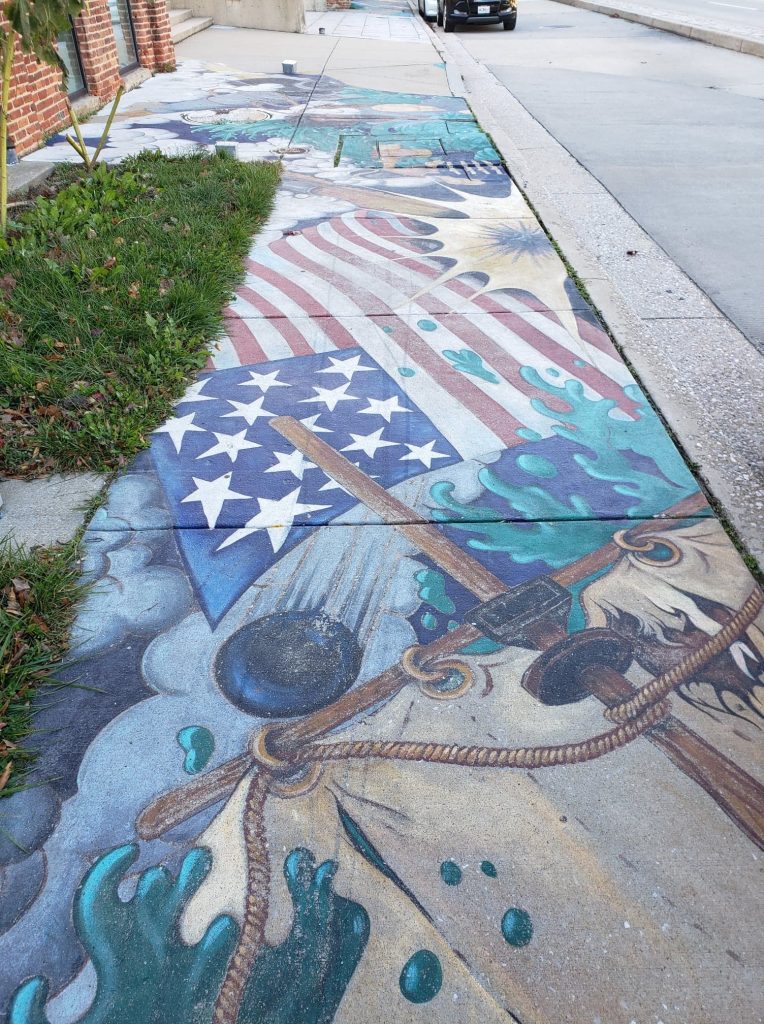 Maryland African American History and Culture Museum. Covers everything from politics, art, history and more. It would be easy to spend hours here and its a great way to familiarize yourself with the history of Black Americans in Maryland. It is a great alternative to the white narrative of history that is taught to us on a daily basis. Check it out here.
American Visionary Art Museum. This quirky art museum spreads across 3 buildings. However only two were open when went. The museum is a favorite of John Waters if that gives you any inclination of what you will be seeing. A lot of abstract installations and "weird" pieces spread across the multiple buildings. Neither is too big so it is an easy way to spend a few hours. It is also located right in the Inner Harbor. After checking out the museum I spent awhile walking around the harbor and taking in the views. Great time to grab a cup of coffee and take a stroll.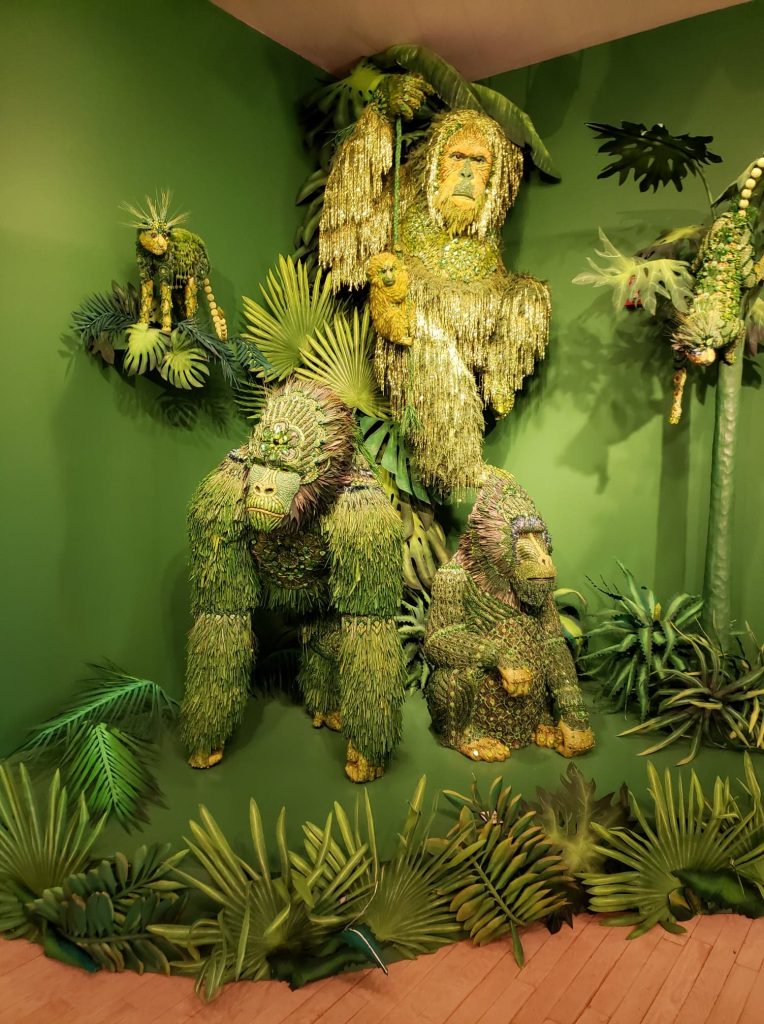 Another highlight to check out if you are at all interested in military history is Fort McHenry, best known for its use during the War of 1812.  You can't go inside the fort right now but the grounds are worth checking out and you can follow the Star Spangled Banner Trail. Check their website for when the buildings will be open.
What to eat?
With only a weekend in Baltimore I wasn't able to get to as many places as I would have liked to eat in. Also be sure to check websites and social media accounts of restaurants before you head to any. A lot of adapted hours or could be closed all together. A piece of advice that works anywhere right now, even your hometown.
My intention was to eat at The Brewers Art. A Belgian style beer bar which just happened to be near my hotel. However they were closed for indoor dining and it was really chilly that evening. So I opted to try one of their beers and then find somewhere I could sit inside for a meal.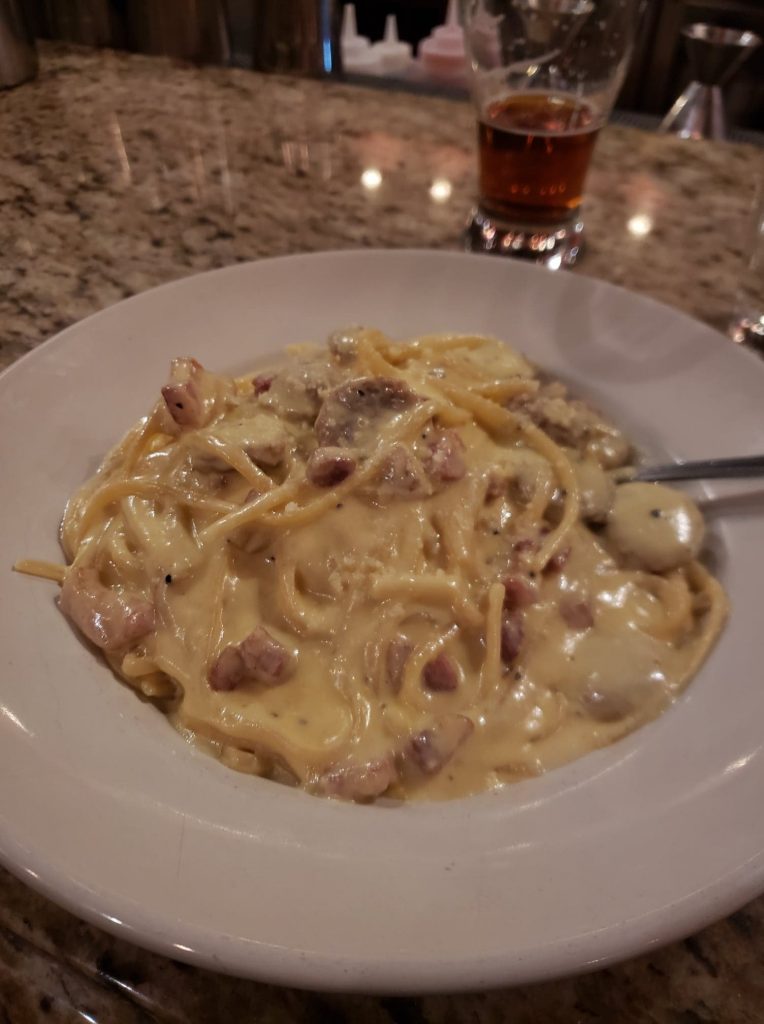 Lucky for me located a block over was Sammy's Trattoria. I was craving Italian and this place hit the spot. The bread they give at the table has a house mixed olive oil, herb and parm mix. I don't even usually go for the bread they give out at restaurants but the dip was so good. I had a lovely house salad and then ordered Carbonara which is one of my favorite Italian dishes. The portion was huge. It was exactly what I was looking for.
Blue Moon Too ( and the original Blue Moon) are great brunch spots. It's a great way to start your day in the Federal Hill area. Very close to the Inner Harbor and the Visionary Art Museum. The decor is reminiscent of a Tim Burton film, deep blues, purples and black. With film memorabilia and art work covering the walls. It is a funky atmosphere but the breakfast was also superb. I had a scramble that was like an open faced Big Mac.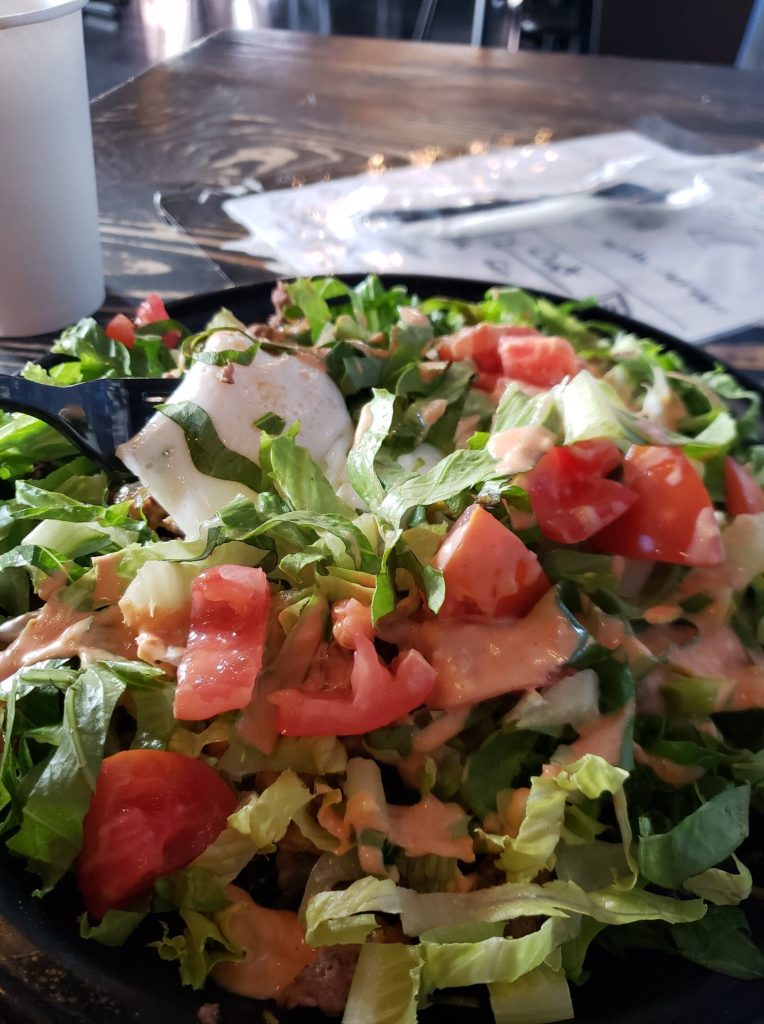 Max's Tap House has an amazing beer selection. The small pub menu is fine but the beer is the real show here. They have over 20 taps of rotating selections and then an even bigger bottle selection. If you love craft beer then this is your place. Due to Covid it wasn't as lively as I would assume it normally is but it was still worth the stop. It seems under normal circumstances it has a walk up window to buy alcohol on the go. The tap house is located in Fell's Point which is such a great area to hang out in. Generally in the evenings it is bustling. Outdoor heated dining, live music, shop and restaurants line the streets. When I went it was silent. Just a handful of people out and about. I plan on going back to Baltimore when this is all over to enjoy the nightlife.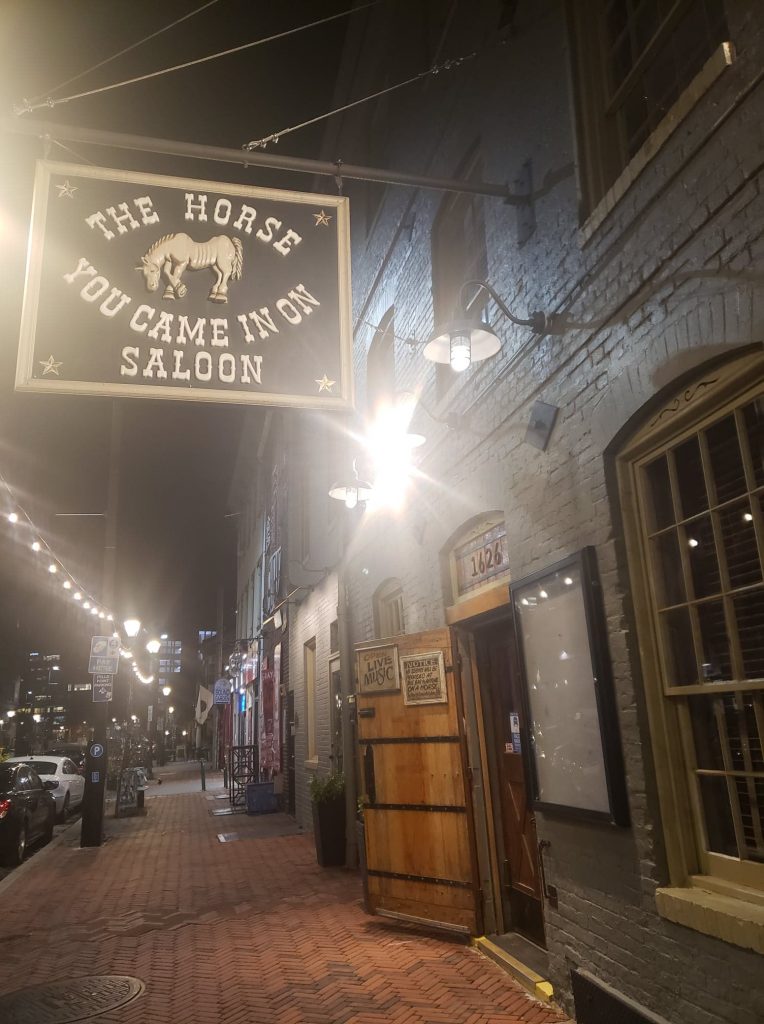 A must stop on the literary bar crawl is The Horse You Came in on. It's claim is to be the oldest pub in the United States and a popular haunt of Edgar Allan Poe. Worth it just for the history.
I would like to thank Visit Baltimore and Hotel Indigo for partially hosting my visit. As usual all thoughts and opinions are my own.