I never heard of this sleepy little mountain town. I had no idea what to expect as I drove thru the mountains into Blowing Rock. It was immense overcast and I could barely see the road when I arrived. Starving I parked on the main street and strolled around in order to find lunch.
The little town was so cute. I had come to check out a hotel but it was such a great weekend getaway spot. Its perched on mountain so from anywhere on Main street the views are stunning. It is a perfect place if you want to explore the outdoors for a weekend.
The History of Blowing Rock
Have you ever heard of this town? Me either. Apparently it is home to the first paid attraction in North Carolina. What is that you might ask? It is the Blowing Rock. Which is a rock formation that literally looks like its blowing upward. Now you pay about 7 dollars to walk out and see it. There is a small museum explaining the history of the area and a small walking area to explore. The Blowing Rock comes from First Nation lore about two star crossed lovers. When the man is killed the woman prays to her Gods to bring him back and the wind blows him up to her. Then creating the rock formation. It opened to the public in 1933.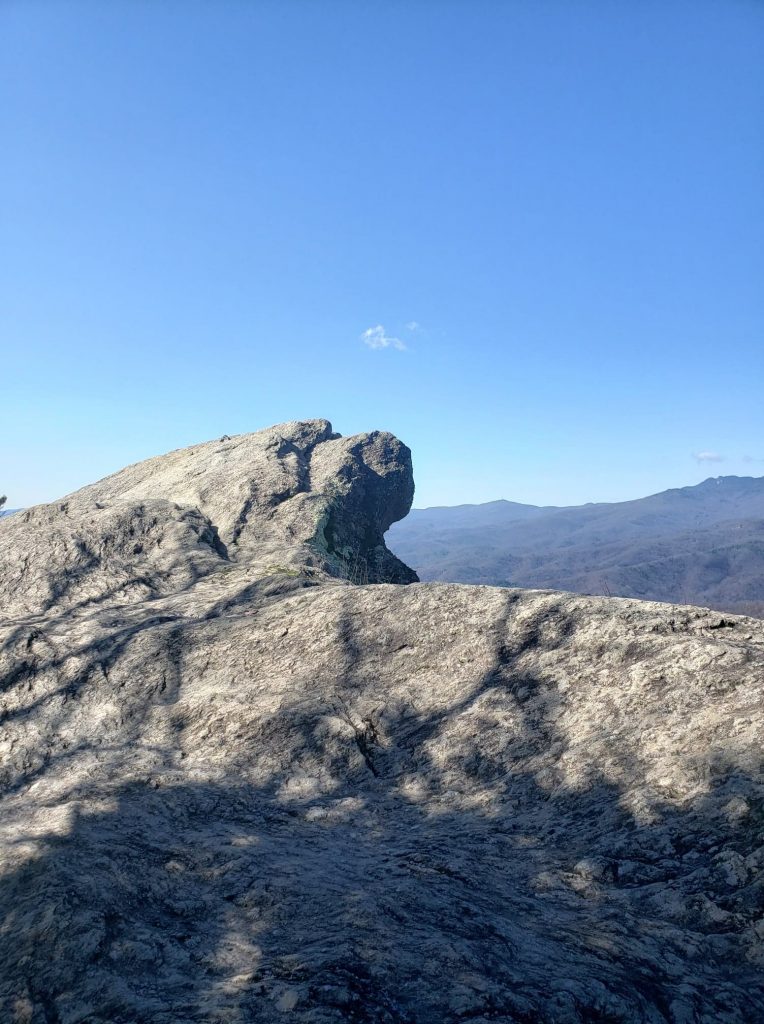 Fun Fact: Blowing Rock is home to the Wizard of Oz theme park, Land of Oz. It was created by the same person who owns Tweetsie's. It opened in 1970 and closed just 10 years later. The park was left abandoned for quite some time until more recently it has reopened limitedly for some special experiences like Dining with Dorothy and other interactive events. I wasn't able to visit while I was there but I would love to at some point.
What to do in Blowing Rock?
For a small town there is a lot of stuff to see besides the rock itself.
Tweetsie Railroad is a wild west style theme park obviously geared towards families but it also offers a 3 mile long train ride in a historical steam locomotive. The park also has shows and its own zoo. Lots to do with kids but also fun to explore without. Especially if you are into history.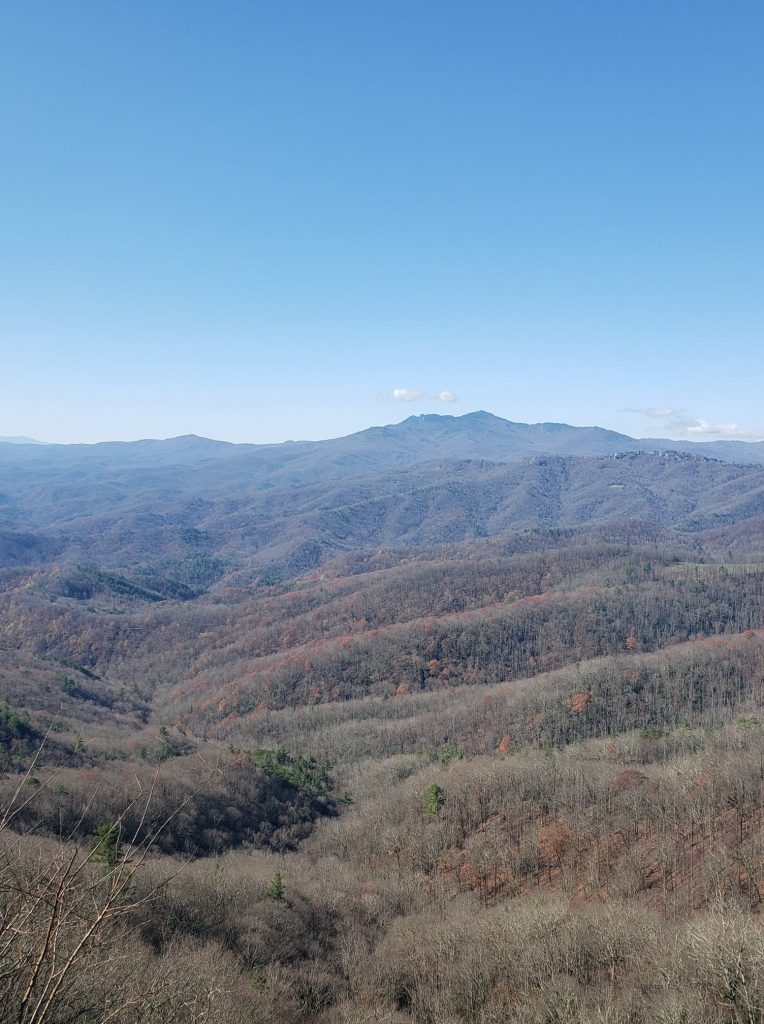 Grandfather Mountain is just a short drive from the town. It is the highest point in the Blue Ridge Mountains. There are loads of trails and it has the famous metal swinging bridge you can cross over. The hikes range from beginner to hard so no matter what your level is you can enjoy some time in nature.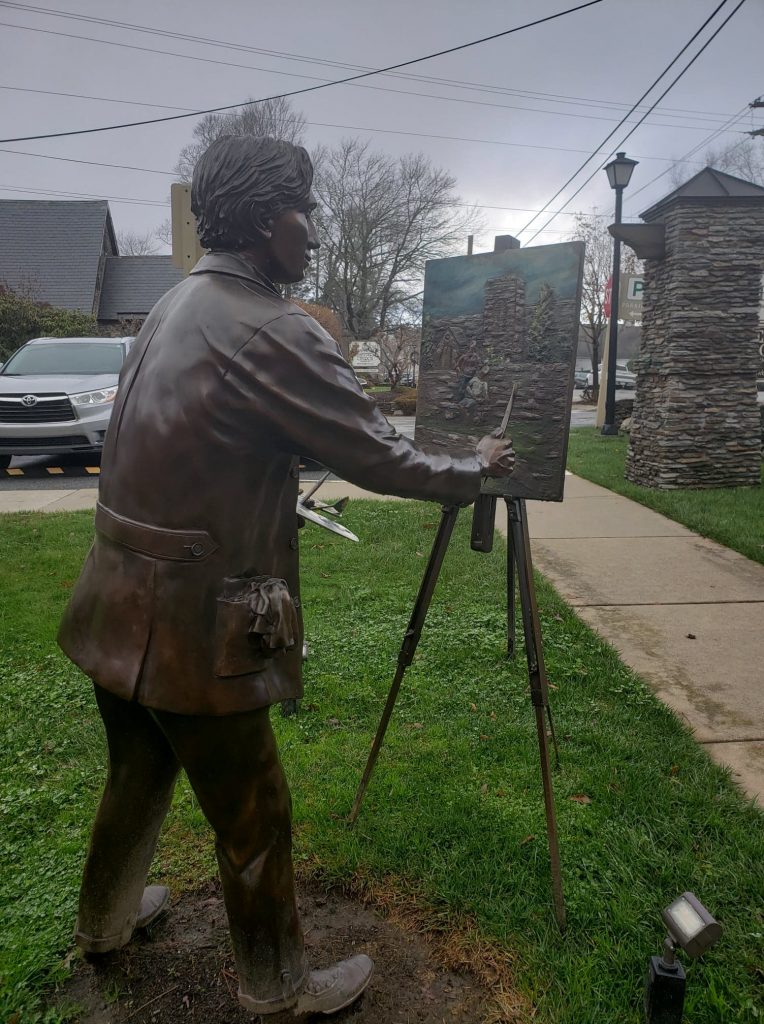 Between just these three activities alone that could take up your whole weekend. Other notable attractions are the Linville Caverns and the Blowing Rock Art and History Museum. Depending on the weather and what you are looking to do it is easy to find something to do. This is a really great weekend getaway during Covid since most activities are outdoor based and its easy to distance yourself from people.
Where to eat?
I unfortunately didn't have a ton of time for food. A reminder that a lot of stuff in this town closes by 9pm. This includes bars and restaurants. This might be due to Covid but since its a small town I think things just aren't open as late.
I had lunch at the Town Tavern. It was a casual bar atmosphere and the prices were really reasonable. I thought that the mountain town would feel touristy and both the food and the prices would reflect that but I was mistaken. It didn't feel touristy at all and the food was quite good. I had their Bourbon Burger and was really happy.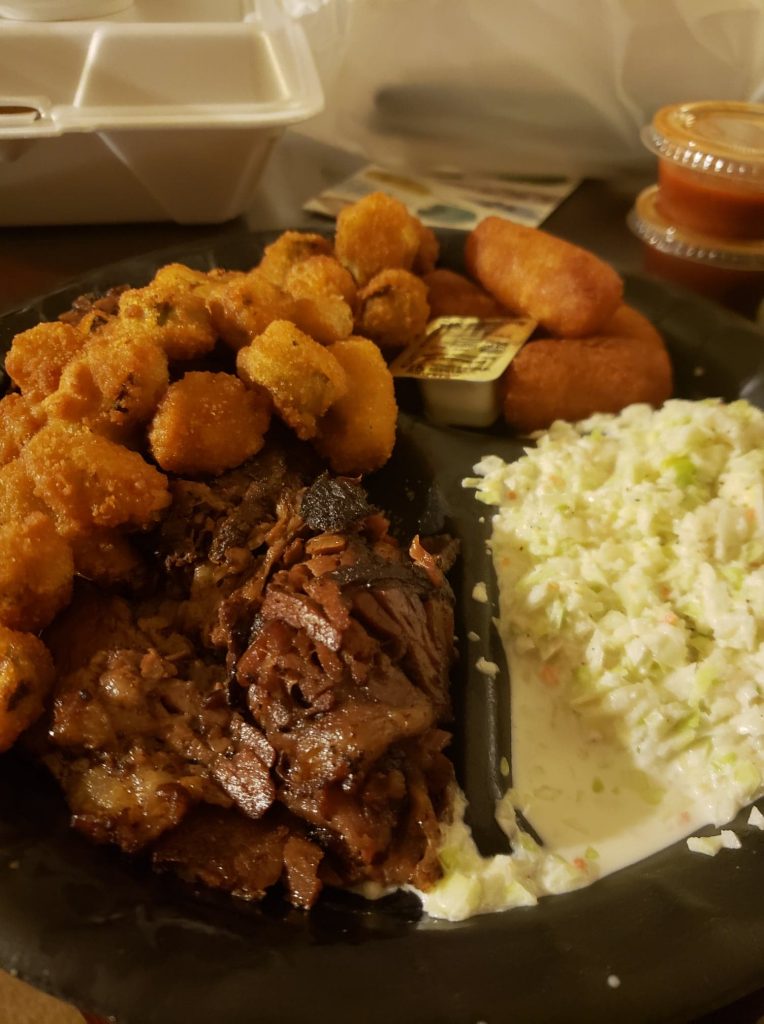 I ordered take out from Woodland's BBQ. They have a mix of BBQ and Mexican food. I got brisket because I love it! As I travel thru the south I wanted to try BBQ at as many places as possible. This place was decent. The brisket wasn't the best I had but its the only BBQ in town.
There are a ton of places to choose from in Blowing Rock. Whether you are looking for fast casual like the pizza chain Mellow Mushroom or if you are looking for more upscale, The Best Cellar.
The Meadowbrook Inn
This was the reason I was even in town. To check out the Inn. I had stayed in one of their properties in Richmond and was quite taken with it. When they asked me to come stay in Blowing Rock I was interested. Although this property doesn't have the history of the Linden Row Inn it had it's own charm.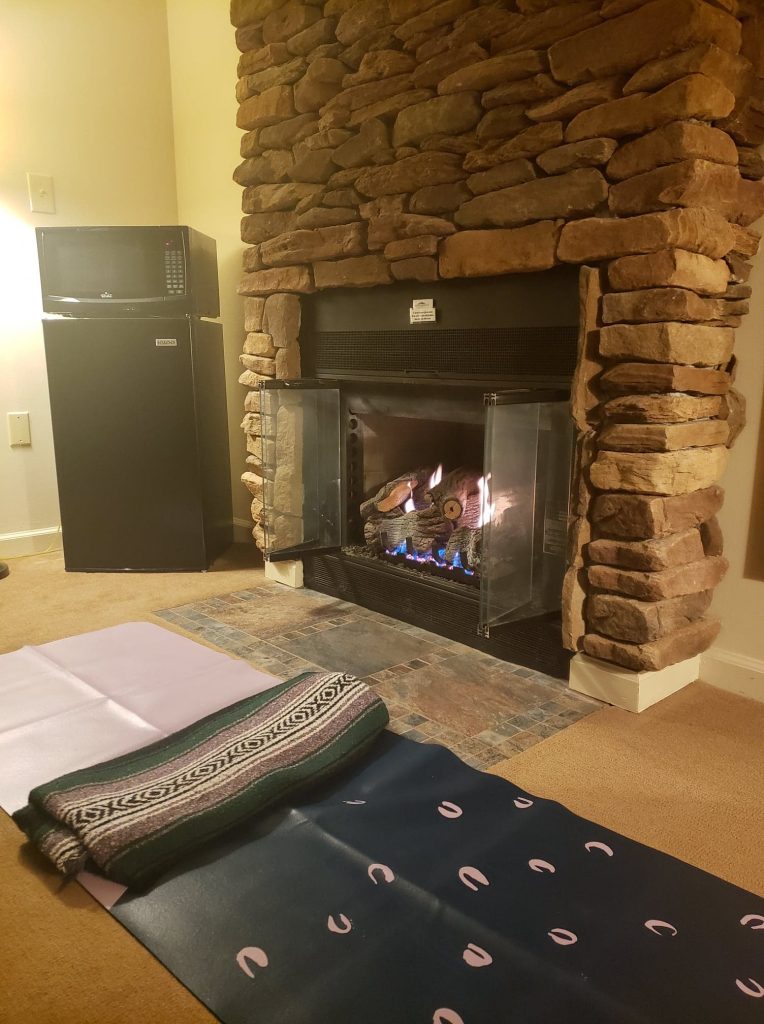 My room was exceptional and had wonderful views of the surrounding mountains. When I walked in I couldn't believe the size of it. A full living room with a working fire place. A separate bedroom with a giant bed. The bathroom had a hallway with a second sink and coffee maker. I could have lived there. It was bigger than some apartments I have been in in New York. The resort had a pool you could book time in and served breakfast.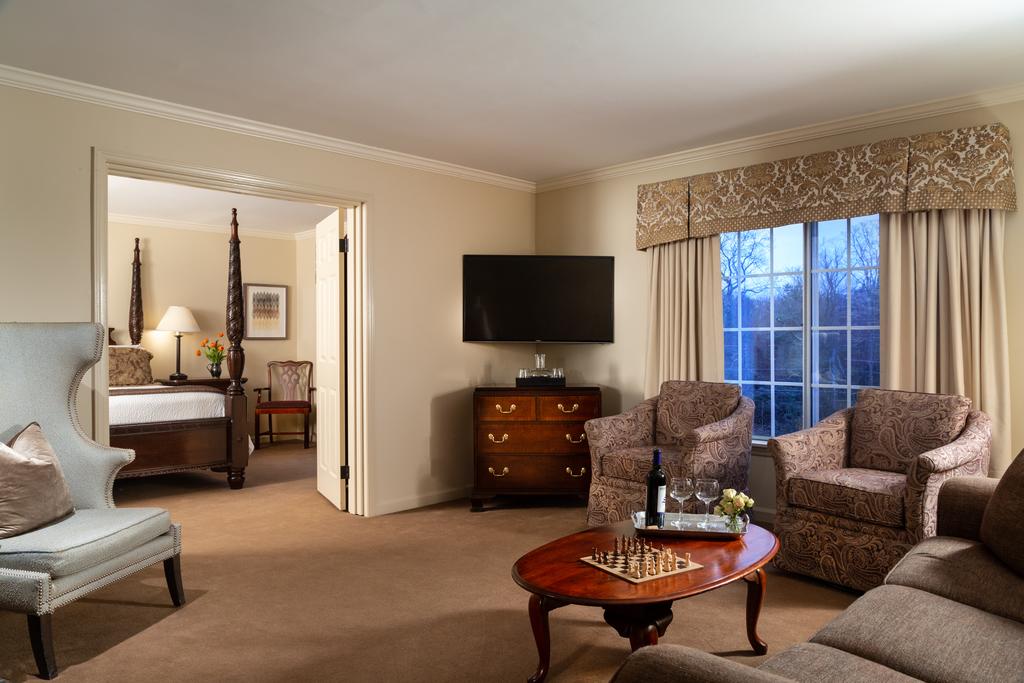 They were taking precautions during Covid so you could pick up your breakfast and take it to your room. The staff was really friendly and welcoming. I had a few questions about the area and my stay and someone was always there to help me.
If you are looking for a little luxury with a homey feel this is the place to stay. Check them out here.
I only had two days in Blowing Rock and I actually wish I had planned it out better and stayed a little longer. It was a whim that brought me to this cute, little town and I really hope I find my back again.
I would like to thank The Meadowbrook Inn for hosting my stay while I was in Blowing Rock.