I have been to Philly a few times. I have explored the necessary monuments, eaten a cheese steak or two and even had a one night stand. Heading back there for a weekend I felt like I could explore more of the off the beaten path experiences and take more time.
Where to stay?
I checked into the City House Hostels : Old City Philadelphia. I knew right away I had chosen right. Immediately upon arrival I was greeted by one of their friendly receptionists who showed me around and invited me out to a pub crawl that they would be hosting. I love staying at hostels that make activities for us. It is so easy to plan what tours to go on and where to go to dinner but much harder to find fun thing to do at night when you don't know anyone.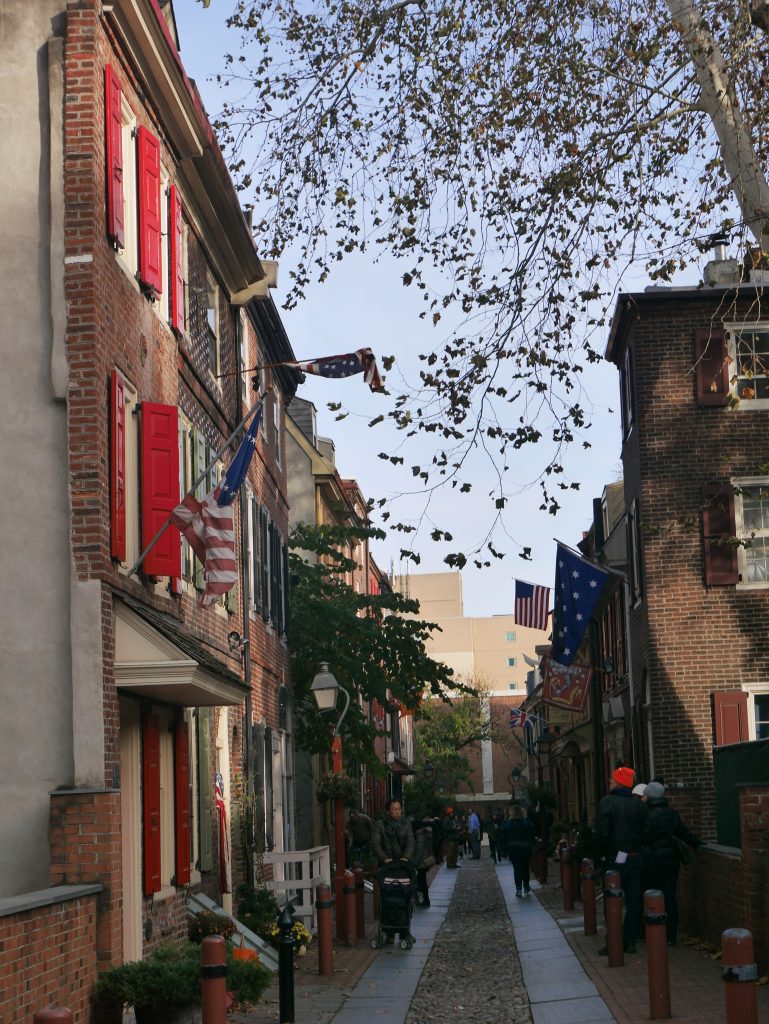 The hostel is located off a main street in a quiet corner. The space is an old brick house and it;s location is perfect. It was an easy walk to all the main spots and had tons of food options close to it.
There is a large welcoming living room with loads of entertainment as well as a fully equipped kitchen.
I wandered around the neighborhood before my tour in search of coffee and soup.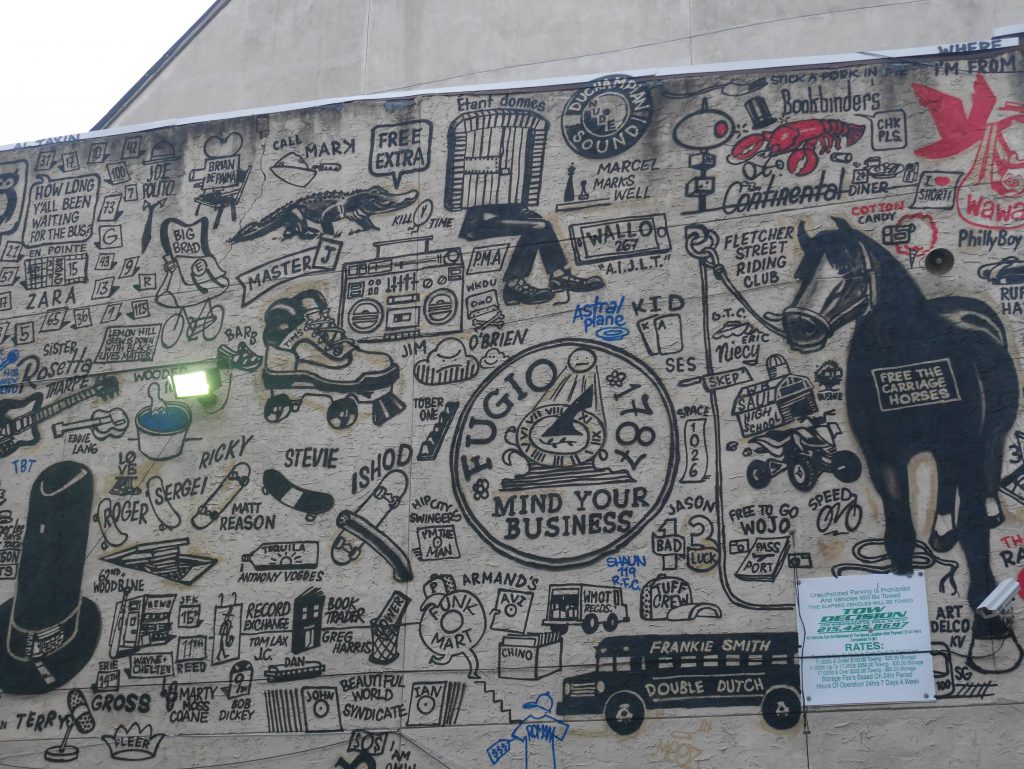 Take a tour with beer!
I love history so I always want to take walking tours. I teamed up with Urban Adventures, who I have worked with before and love their tours, to take a slightly different twist on history in Philly. We explored some graffiti, took a walk down Elfreths Alley and stopped at one of the oldest church's that has 4 of the Declaration of Independence signers buried there.
We waked by the Liberty Bell and Town Hall. The usual hot spots for Philly. You could go to Philly every weekend and discover something new.
However this tour included a beer at the end. We stopped by a local spot that had cheese steaks and beers.
Urban Adventures has loads of tours in Philly. They even have a strictly beer tour ( if history isn't your thing but come on, learn something)
PUB CRAWL
The hostel hosts a happy hour prior to the pub crawl. They include beer! It was such a great way to meet people. We played Cards Against Humanity. There is no greater ice breaker than CAH. When we finished the game we headed out to round up people at their second hostel. So we could all party together.
Last night I went on a pub crawl in Montreal. As that is where I am writing this from. I paid 30 dollars for it. It was so disorganized. At the first bar we just checked in and walked around. The bar was so packed I had no idea who was on the tour. I did my shot with the guide and he said we would meet everyone in between the next bar. Generally you meet everyone at the first bar. They take you somewhere it is easier to mingle with the people on your tour. I said to myself if I didn't meet anyone at the second bar I would just ditch the tour.
I kept thinking about the tour organized by the hostel in Philly and how much I wished this one was like that. Not only was the one by City House Hostels perfectly organized it was FREE! I paid so much to go on the other one and didn't even have a good time.
Not all pub crawls are created equal.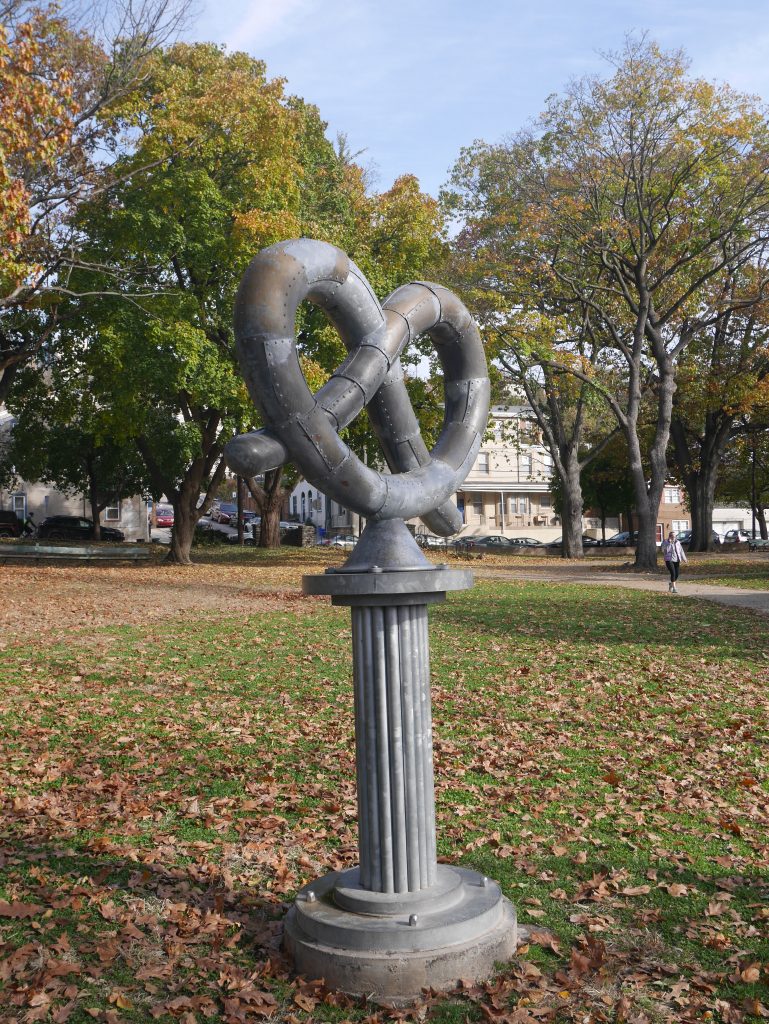 CHEW PHILLY
I decided to do the food tour based in Manayunk because I had never been to that part of Philly. I also wanted to try the brewery there.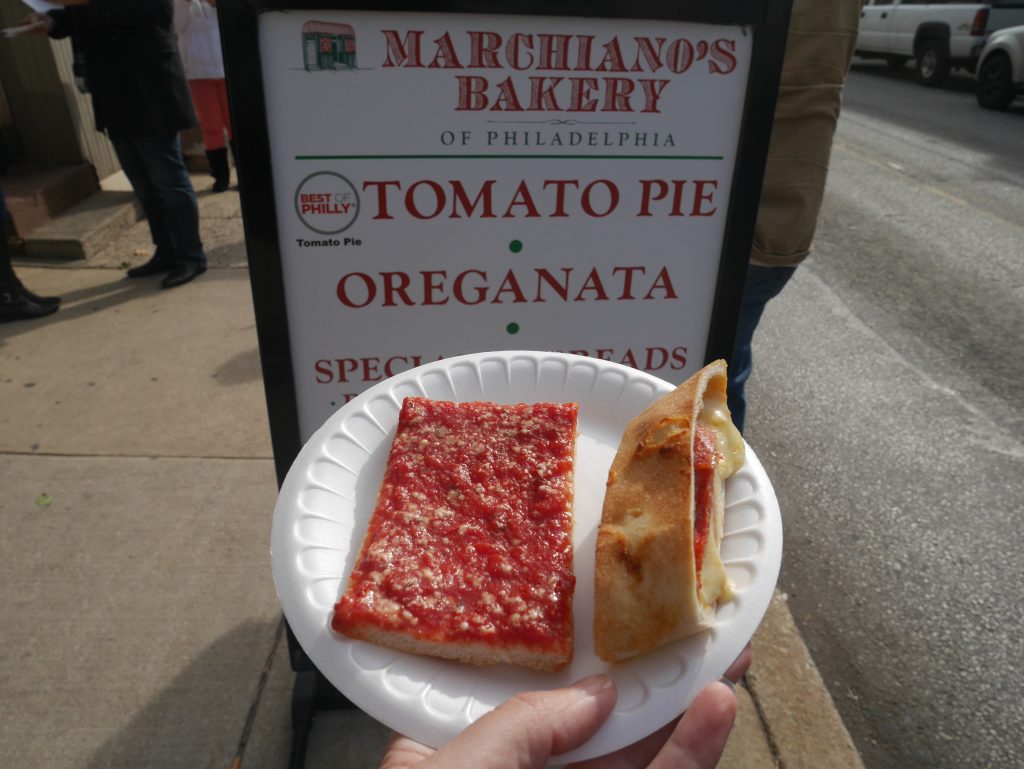 The food tour was perfect! I learned a lot about the local cuisine. I had never had tomato pie. Which is essentially just tomato sauce on bread sprinkled with Parmesan cheese. It is all about the sauce. The pepperoni roll served with it was to die for. The tour of course included a cheese steak but more of a traditional one then served at the famous places in the city. No peppers and onions here.
We tried fresh cider and truffles at River City Outpost. The truffles looked like little bees.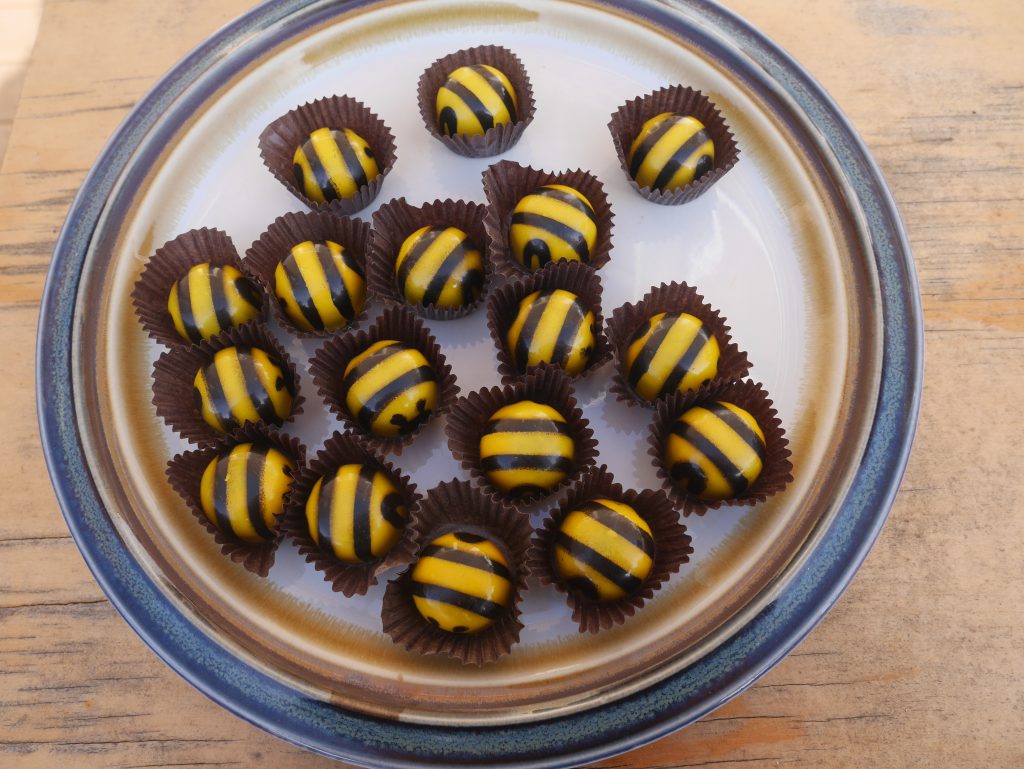 My favorite is always ice cream. This was just regular chocolate ice cream but it was one of the best I have ever had. I wanted to live inside the Tubby Robot.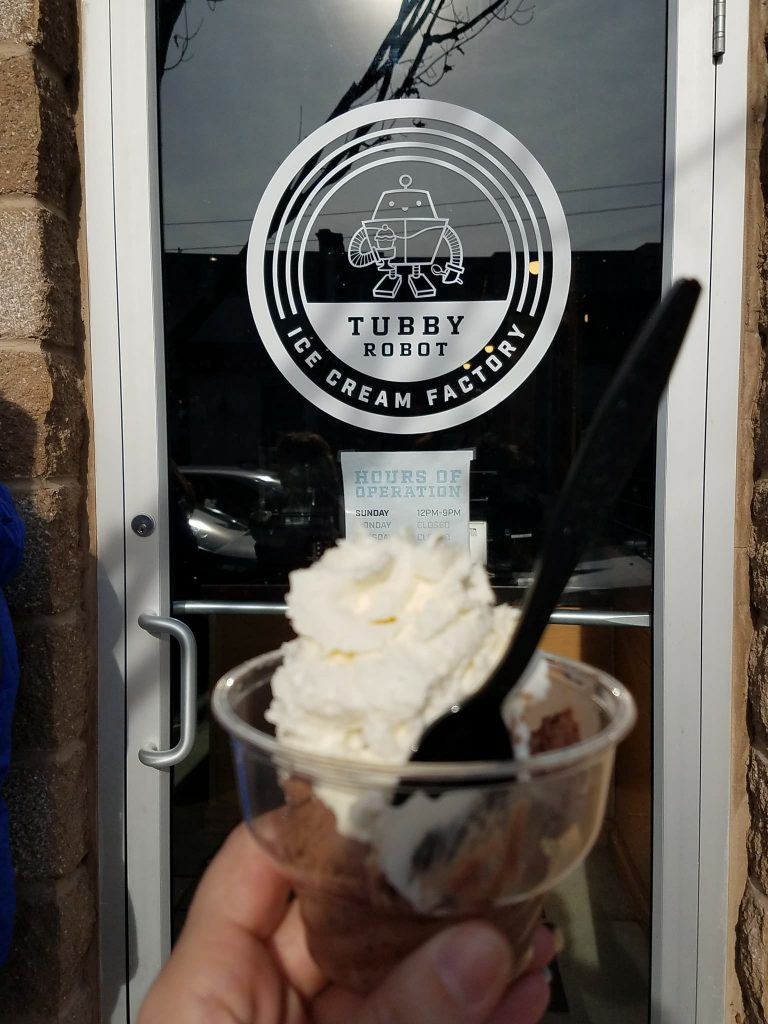 After the tour I had to have a beer flight. I went to the brewery and it was packed because they apparently do an unbelievable jazz brunch. I found a seat at the bar. The sampler they do is of all the beers they have. I am not an IPA fan but I tried each one anyway.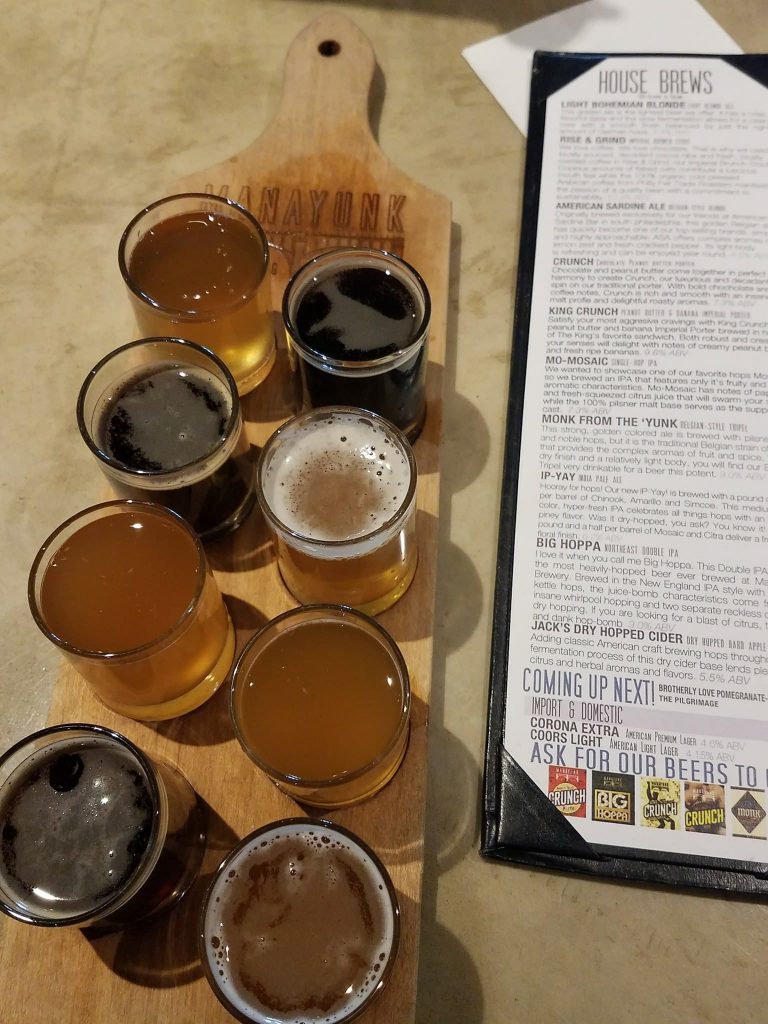 It was a great introduction to a neighborhood I knew nothing about. I highly recommend doing a food tour with Chew Philly.
I fully plan on going back to Philly in the spring and doing the Chesnut Hill food tour next!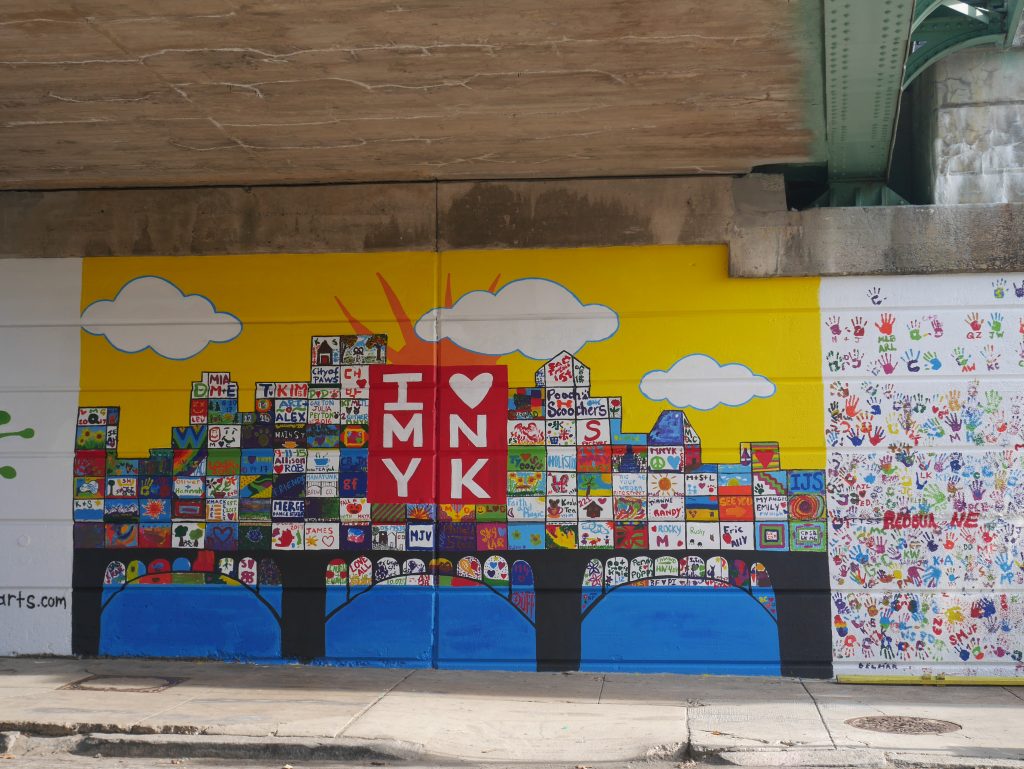 I would like to thank Urban Adventures and City House Hostels for hosting me during my weekend in Philly. I can't wait to go back and explore even more.
If you are interested in one of Urban Adventures many tours check out their website here! 
Check out City House Hostels here! Not going to Philly? Check them out anyway, they have locations in several great cities in the US. Including their newest location in New Orleans.