Swansea is the quintessential seaside Welsh town. It is quaint yet bustling. It looks like it hasnt been updated since the 1940's yet it feels modern. There is so much to do in this area that you could easily spend a week, trying restaurants, touring castles and visiting pubs.
Doing a long weekend in Swansea is perfect. It is an easy on hour train ride from Cardiff or about three hours from London. Making it a great option for a weekend getaway.
Day 1
Morgans Hotel  is the perfect place to call home while in Swansea. Centrally located it is great whether you are going with a friend or want a romantic weekend.Built in 1902 as a trust, the rooms are spacious with cathedral like ceilings. Not to mention the restaurant! They have a killer included breakfast with classics like a Full English breakfast or eggs benedict. However its a great place to grab lunch or dinner with excellent vegetarian options like a Halloumi burger.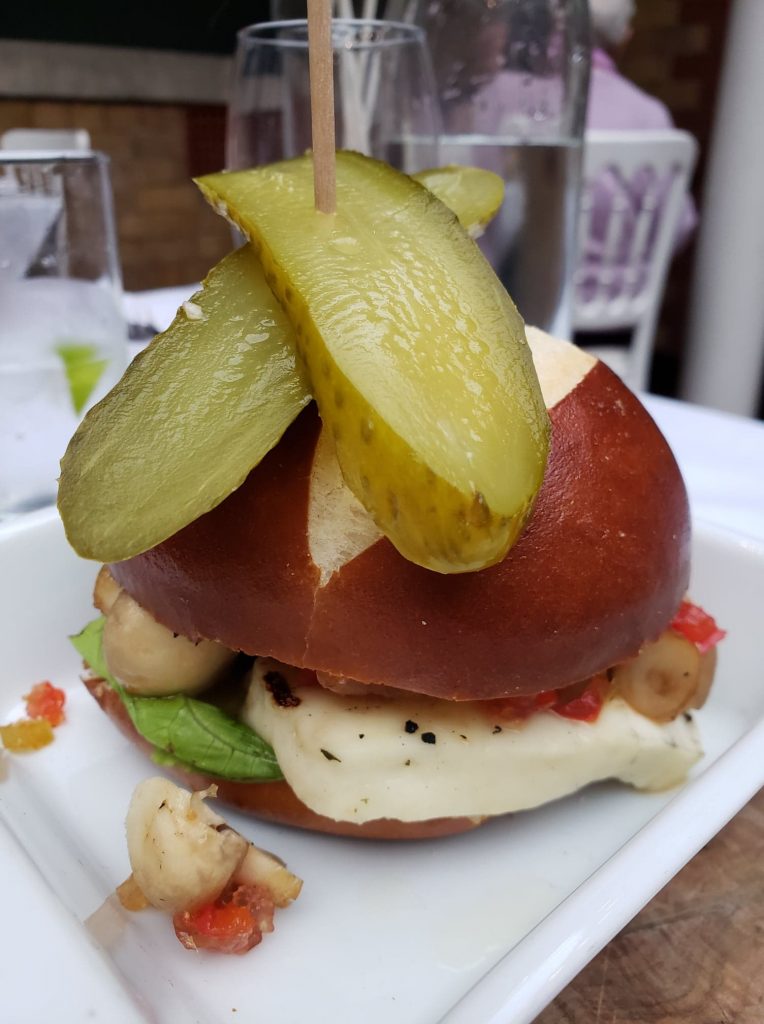 Gower Peninsula is the main attraction in Swansea. The sweeping views are breathtaking and quite famous. Unfortunately there were no views for me. It was completely overcast and started to rain quite heavily while we were on our tour. Our guide,Steve, had lived in Swansea his whole life and was very knowledgeable about the area. Which made for great conversation even if we had to just imagine what it all would have looked like. The can't miss spots are Three Cliffs Bay and Rhossili. These stunning views were left to my imagination.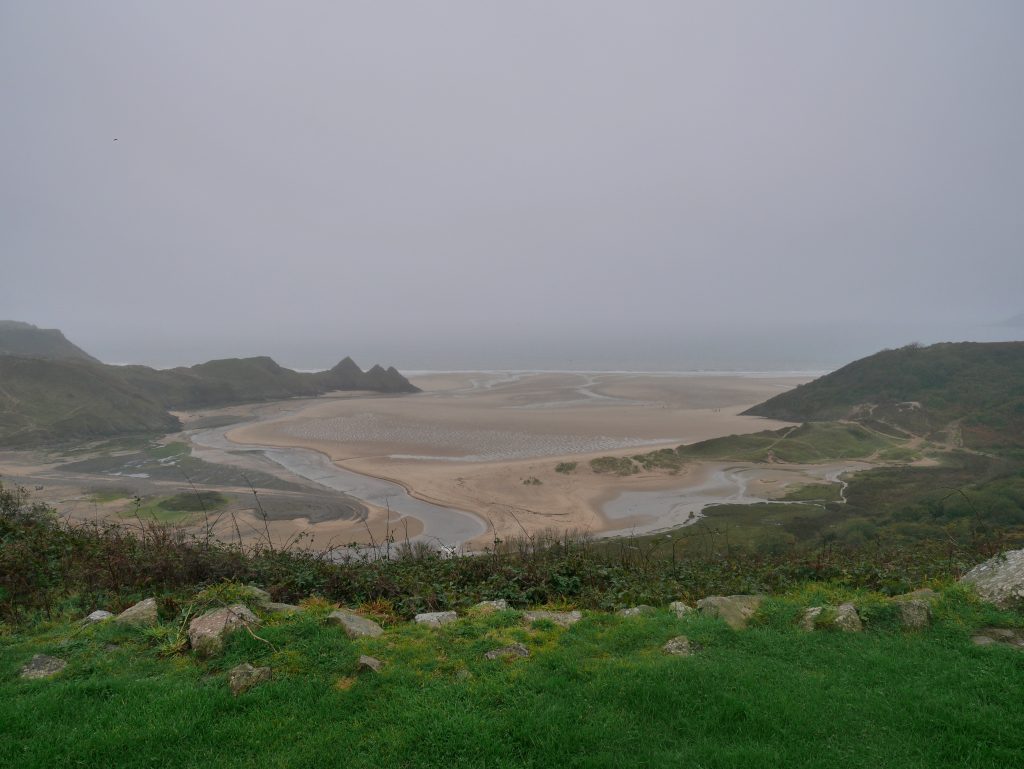 When in doubt go to a brewery! We were lucky to get a tour of the Gower Brewery.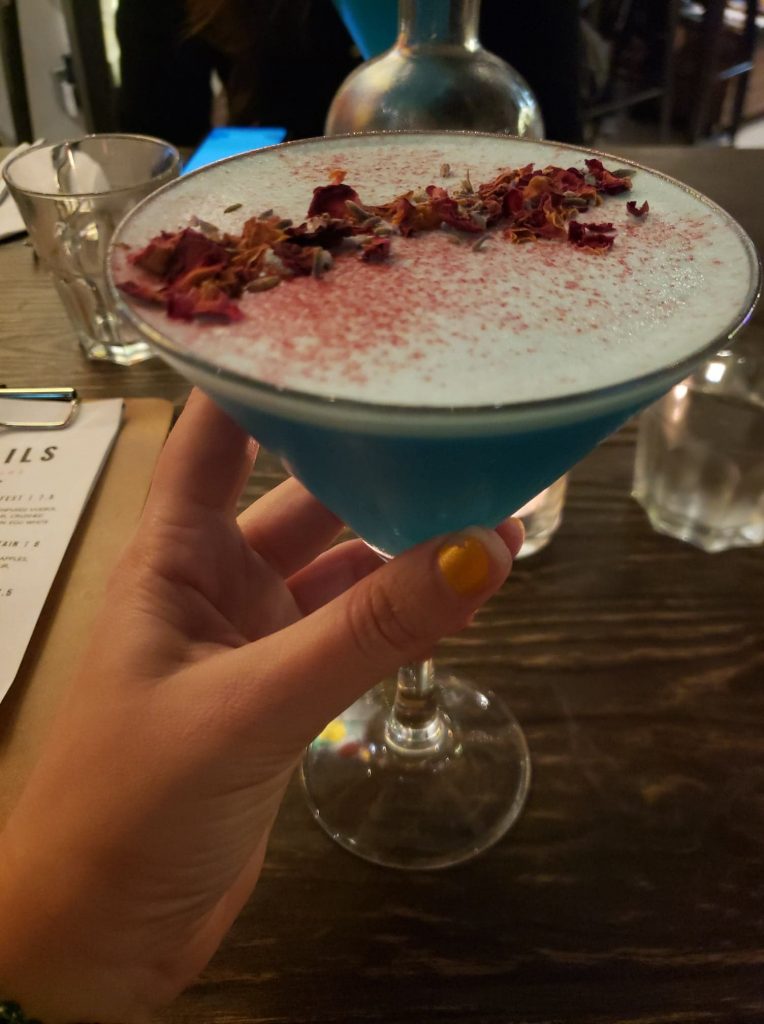 After a very wet day it was time for cocktails and tapas! We headed to Swigg which was a less than a 5 minute walk from the hotel. A new trendy tapas bar with live music was just what we needed. They have beautiful cocktails and an extensive gin list. I love tapas because I love trying lots of different things. Swigg blends some traditional Welsh tastes with modern twists. Including staples like conkles and Welsh Rarebit.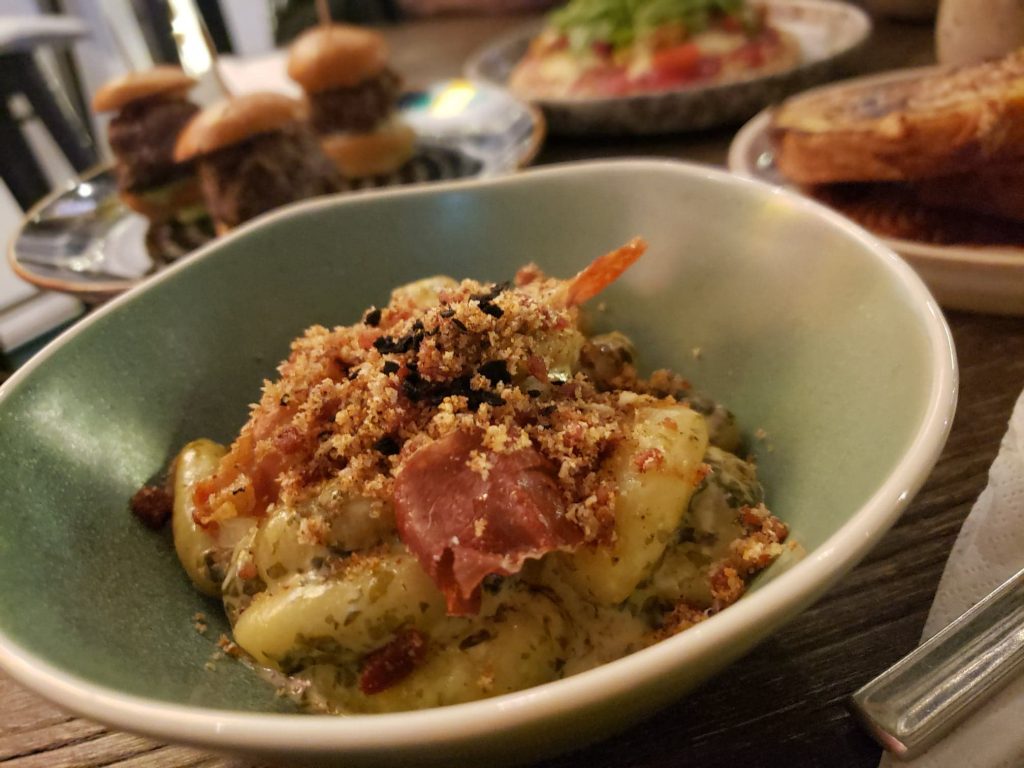 Day 2
I highly recommend going in warmer times. It was Halloween when I arrived in Wales and it is quite wet. The temperatures are not too low but the wind and rain makes it impossible to truly enjoy what the area has to offer.
My second day was to explore Mumbles. About a 20 minute bus ride from Swansea, Mumbles is the seaside. It is picturesque little houses along the sea and boutique shops. It has a lovely coastal walk that starts at the pier and leads back into town.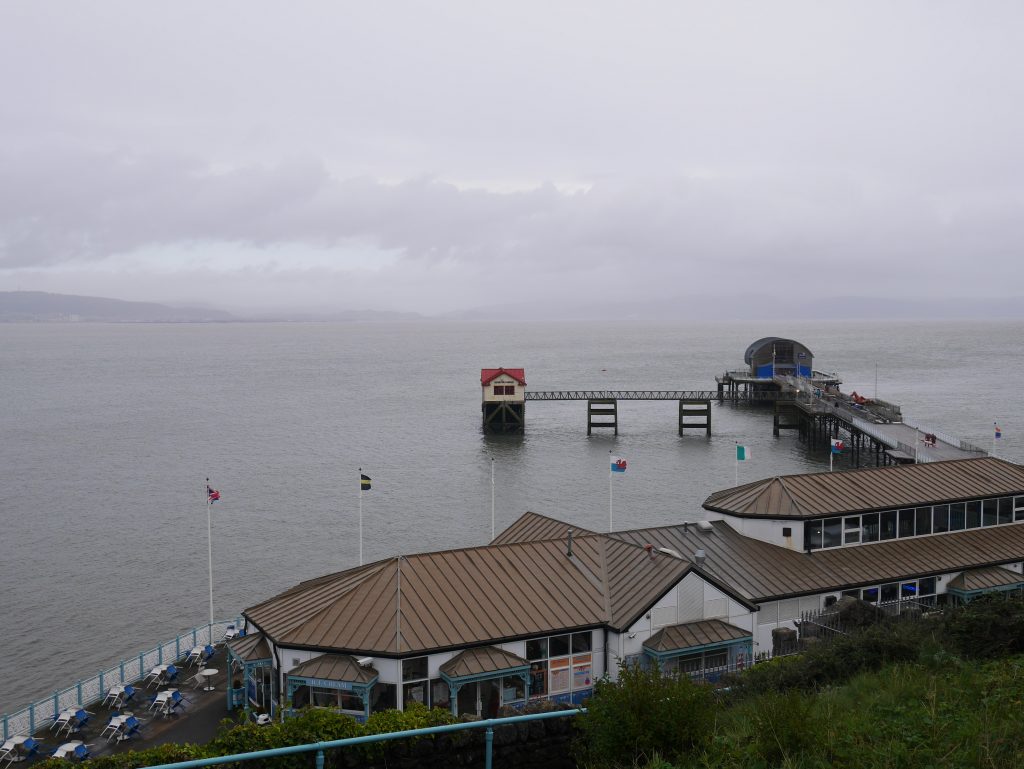 I got dropped off at the pier to start my walk along the coast and experience the landscapes. As soon as I stepped off the bus it started to rain and the wind picked up. It was a wet walk back. What can you do though? Part of travel is taking in the unexpected. All the more reason to head back to Mumbles again.
I stopped for lunch at Verdi's. A Victorian styled Italian cafe located perfectly on the boardwalk. After the chilly walk it was wonderful to go inside and warm up with some coffee and pasta. Overlooking the Swansea Bay, I topped off my pizza and pasta with an adorable ice cream sundae. There sundae's are famous in Wales and it did not disappoint.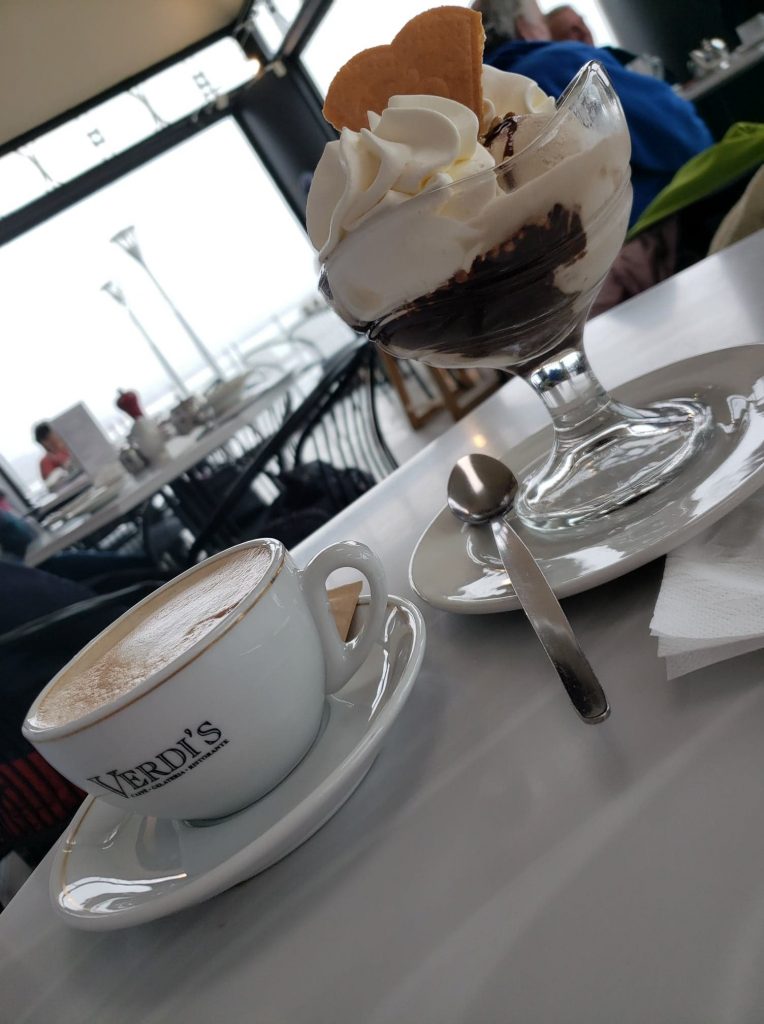 Oystermouth Castle is right in the middle of Mumbles. Built in the 14th century and left abandoned it is a hulking relic of what once must have been an impress monument. The outer walls as well as the frame work of the rooms stands the test of time. In the gloomy setting the building was beautiful. Our guide, who is a volunteer, was most knowledgeable about the history of the castle as well as the town.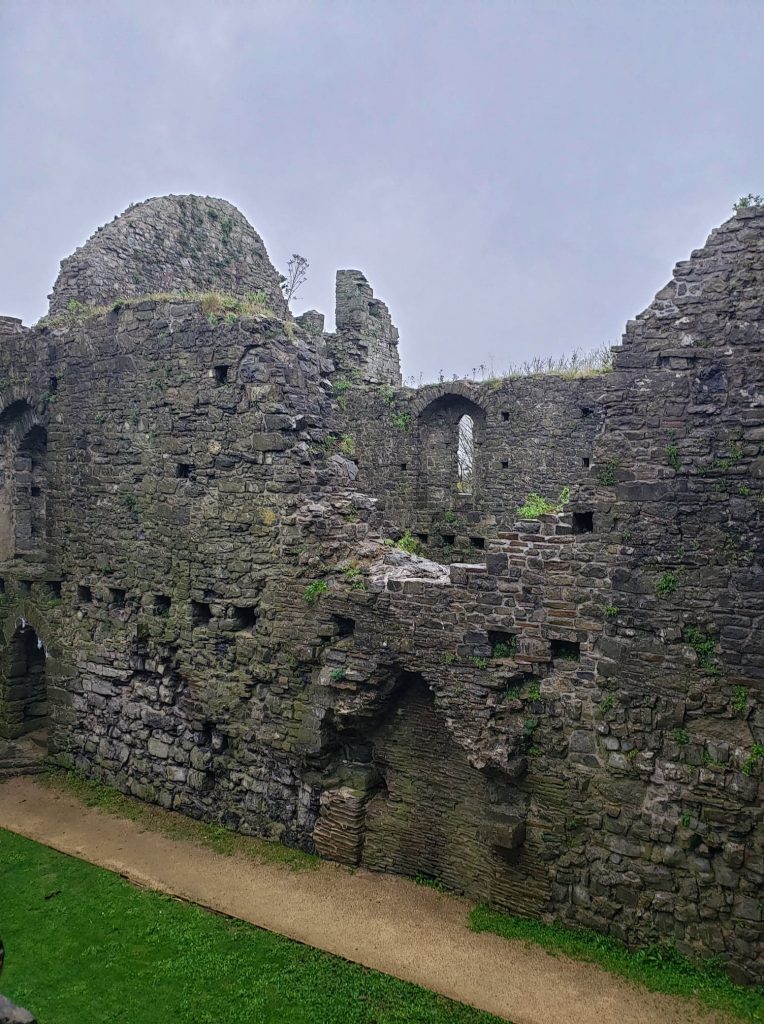 Set to eat at the Langland Brasserie that night we unfortunately had to cancel. Due to the rain and not having a car it was too hard for us to get there. However check out the menu here!
Day 3
As a writer and a passionate lover of books I truly enjoy checking out the homes and hot spot locations of local authors. Swansea boasts a pretty famous one. Dylan Thomas. It is easy to spend an entire day exploring the effect that he had on this town ( as well as the world.) With pretty strong ties to New York ( unfortunately where he died) I felt particularly interested in learning more about the person he was growing up.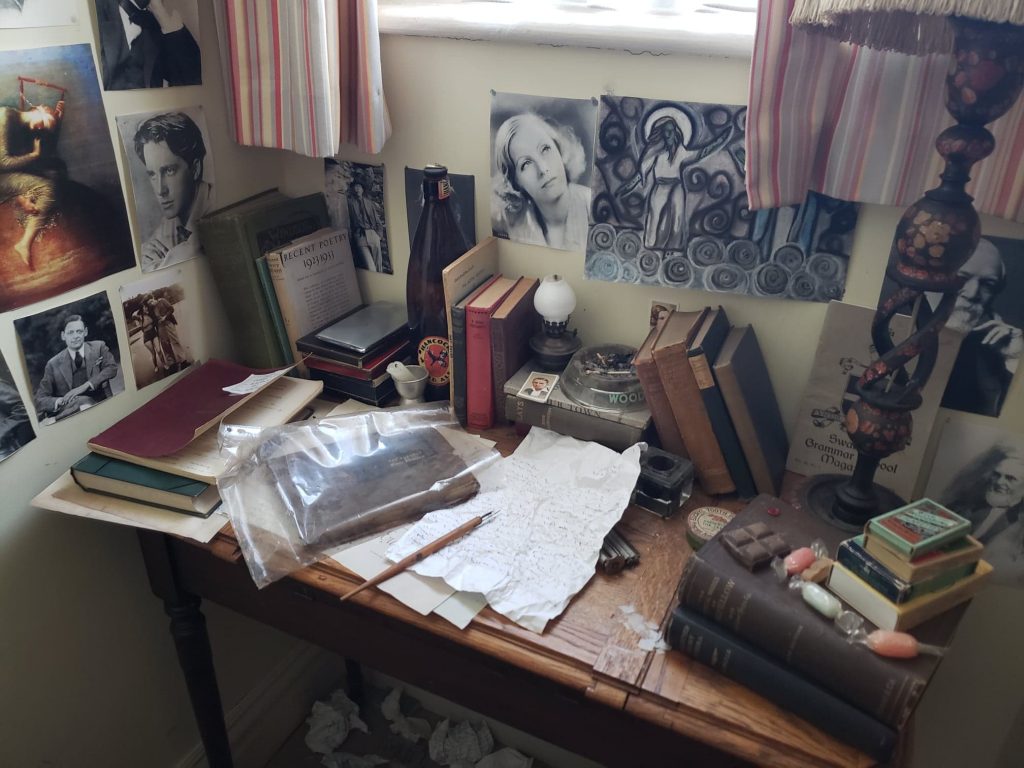 First we went to the Dylan Thomas Center. Located around the corner from our hotel it was a perfect way to start the day. The museum is fun and easy to follow. Everyone at the center is so excited to be a part of his legacy, its lovely to see. I knew little about his upbringing and his life outside of his writing. It was a great overview of who he was as a person.
After the museum we headed across the city to his childhood home. A modest 2 floor house, it has been kept roughly the same as when Dylan would have lived there. The rooms have been recreated from photos and the pieces used to furnish the house were all selected from the time period.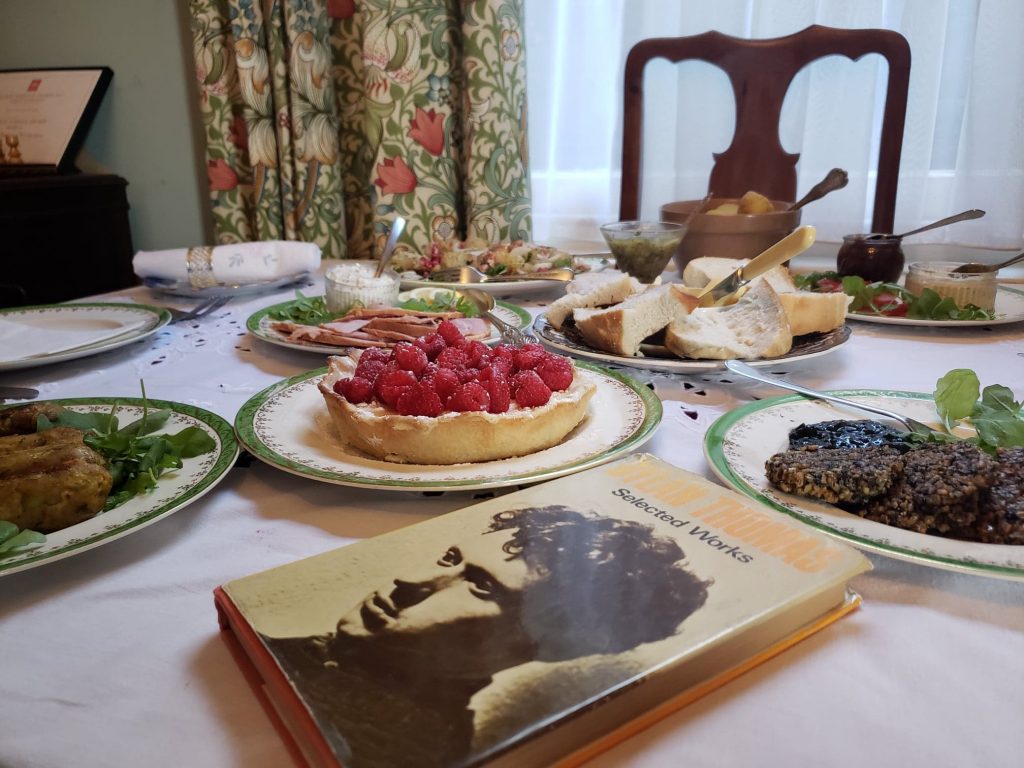 This museum is multi functional as it is also an event space for small groups to meet, lovers of Dylan can stay the night as it is used as a bed and breakfast or even an afternoon tea event. After being given a tour we were served a homemade lunch. The spread was huge. Ham, sausage, salads and homemade desserts. It was time for a a nap in Dylan's bed.
I highly recommend visiting his homestead. Check it out here!
Sadly after that it was time to return to London. It was my first time in Wales but I would love to go back and explore more.