There is so much to do in Dutchess County it might be hard to make final decisions when planning an itinerary. Especially if you are looking to do a weekend or long weekend trip. Don't worry! I spent some time there and have picked out some things that I think make a perfect weekend. Come with me to the Hudson Valley!
Stay Central
My first recommendation is to find a hotel that is located close to all major points of interest. May I suggest Fishkill Hyatt! It was less than 30 minutes from all the places I will be suggesting. It was a beautiful hotel with a great complimentary breakfast every morning. As we all know by know I love a complimentary breakfast it makes my life so much easier in the morning. I hate roaming around hungry and trying to track down food before activities start. I had a two bed room suite with a combined living room/kitchen. Great if you are staying for a few days and don't want to eat out the whole time.
Day 1
Head to Beacon! My favorite of all the places I visited while there. It has a great artsy, hippie vibe to it. The main street is great for wandering. I came across three different book stores and went inside each of them. I love going into book stores, I could spend hours exploring them
.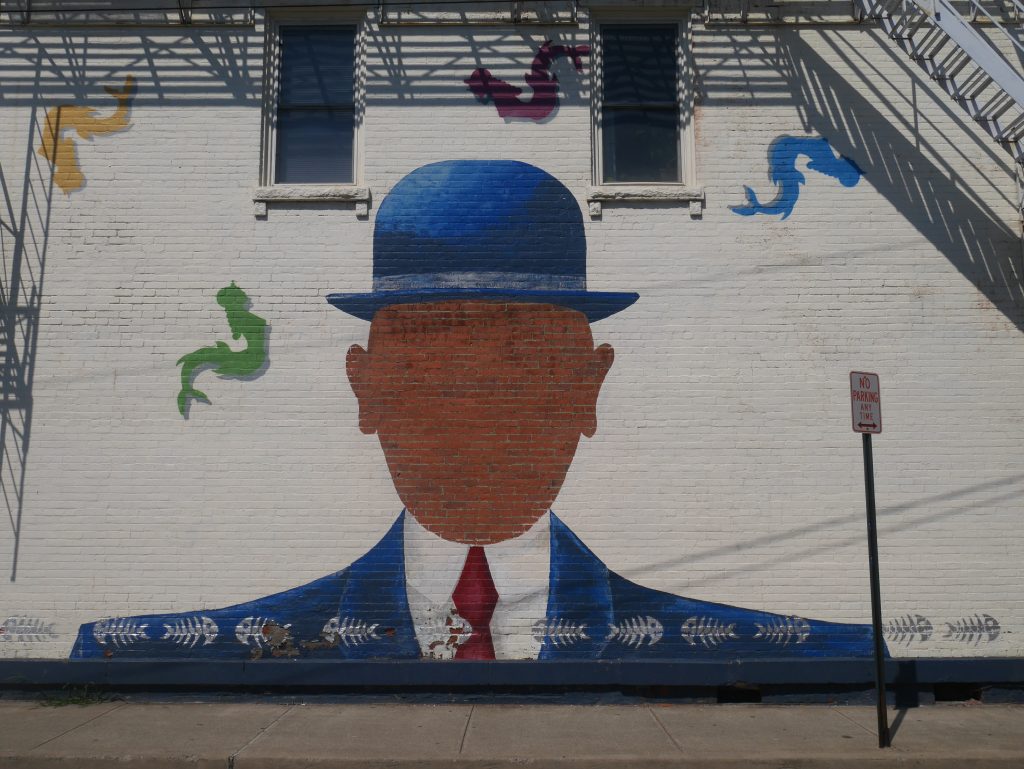 After exploring main street and maybe grabbing a coffee may I suggest lunch at Beacon Pantry. Conveniently located on Main Street as well this french styled bistro has some of the best sandwiches I ever tasted. Not being able to make a choice on my own ( I am a Libra after all) I asked the waitress for her suggestions or the house specialties and she directed me towards the Croque Monsueir which, for those of you unfamiliar with the famous French sandwich is ham, Gruyere and Bechamel but the cheeses are inside and around the bread. Making the outside crisp and the inside melted. They made their own breads on site as well and have an attached market to shop for some of the goods they serve inside.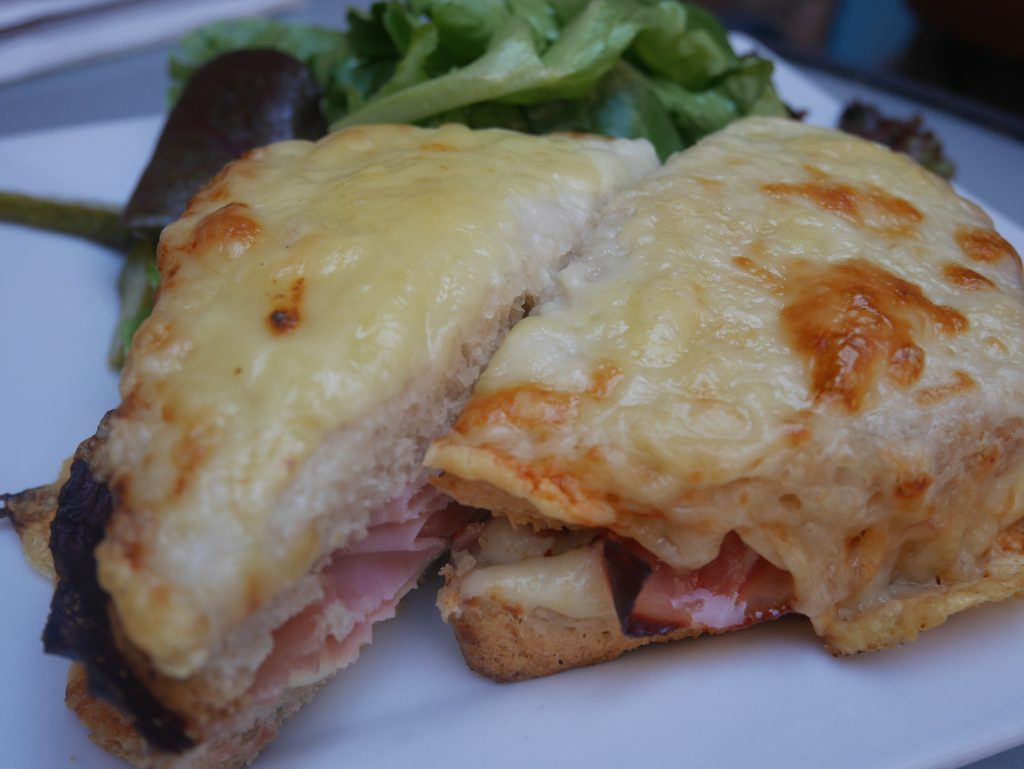 Once you are sufficiently full may a suggest a hike? Margaret Brett Park is less than 5 minutes from Main Street. You can see a waterfall and work off some of that cheese. Since it is so close to town it is a great thing to do either before lunch or in the later afternoon. When I went it was nearly 90 degrees and rough in the middle of the day.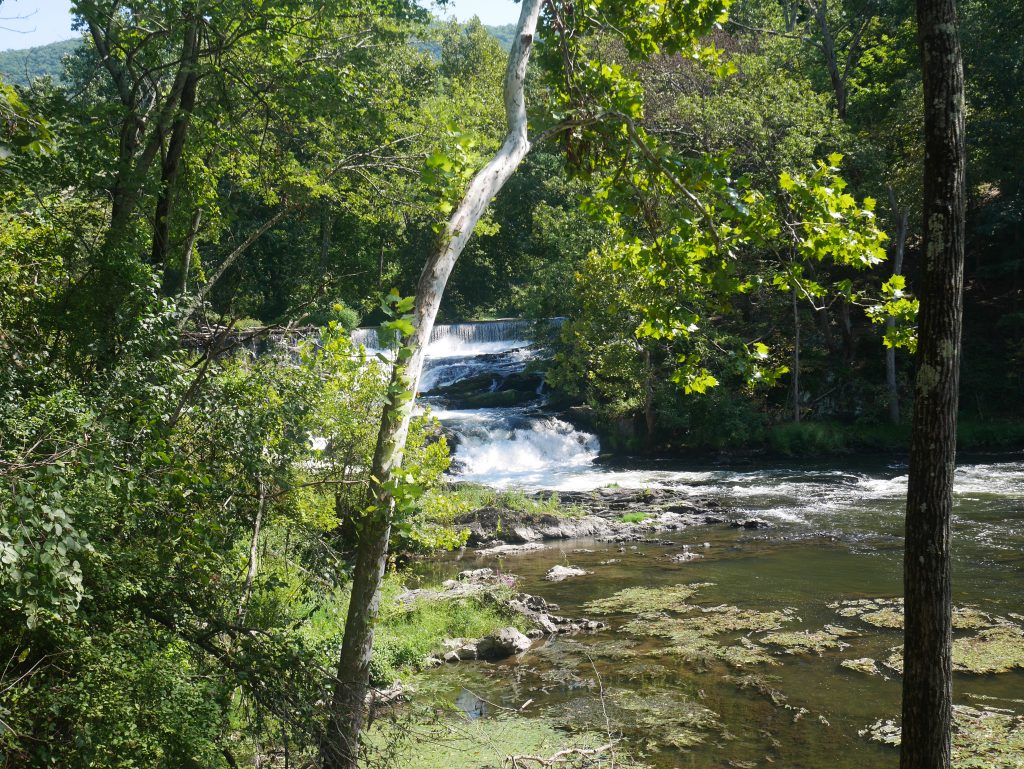 I like to vary the things I do so after my venture into the outdoors I headed over to DIA: Beacon. It is a large collection of modern artwork. The exhibits were expressionist and very unique. I myself am not the biggest modern art fan and often found myself drawn to more classical styles but I still enjoyed the abstractness and interesting way this museum was set up. They also offer guided tours for deeper explanations of the exhibits which is great for those of us less familiar with this style of art.
I got in my books, nature and art, now its time for beer. We popped into Two Way Brewing just as they were opening and it was still semi crowded. I ordered a flight because I love trying a variety of beers when it is my first time at a brewery. They provided board games and free popcorn. I could have stayed all night. I am not the biggest fan of IPA's and it was IPA season but their beers were tasty.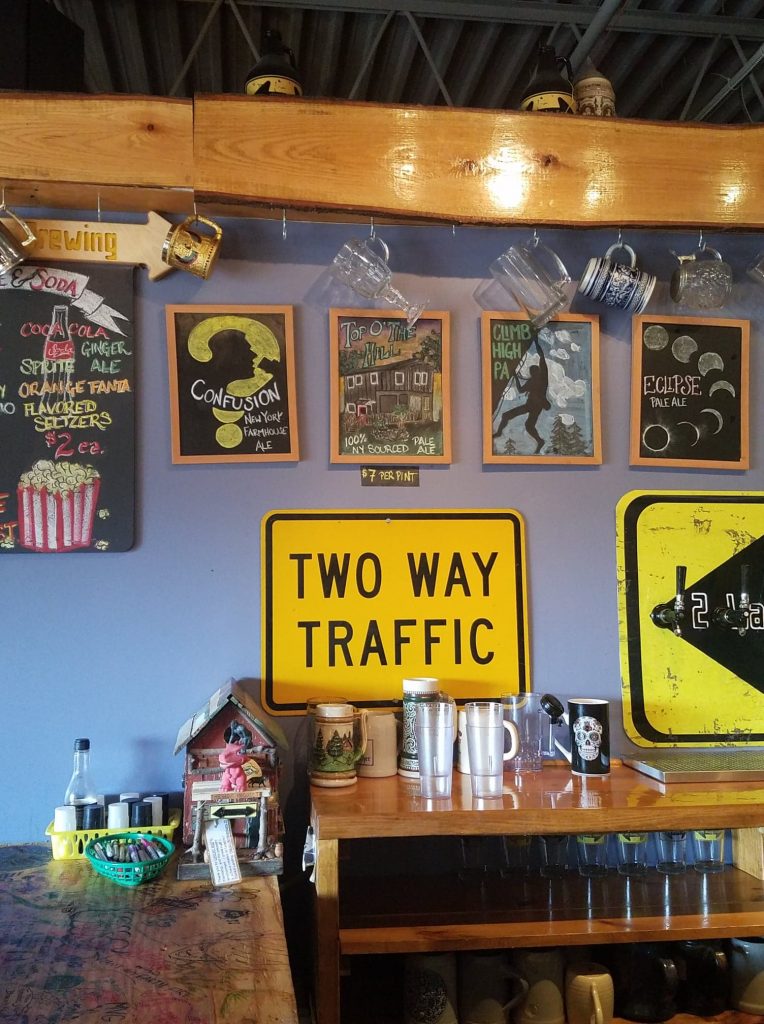 If you are in Beacon on a Monday then you should head straight to Kitchen Sink. Mondays are fried chicken night. It is the only thing on the menu and it is perfection. It comes with slaw, mac and cheese, biscuits and potatoes. All the fixings you could want. They even offer a vegetarian version. I can't imagine how good the rest of the menu is!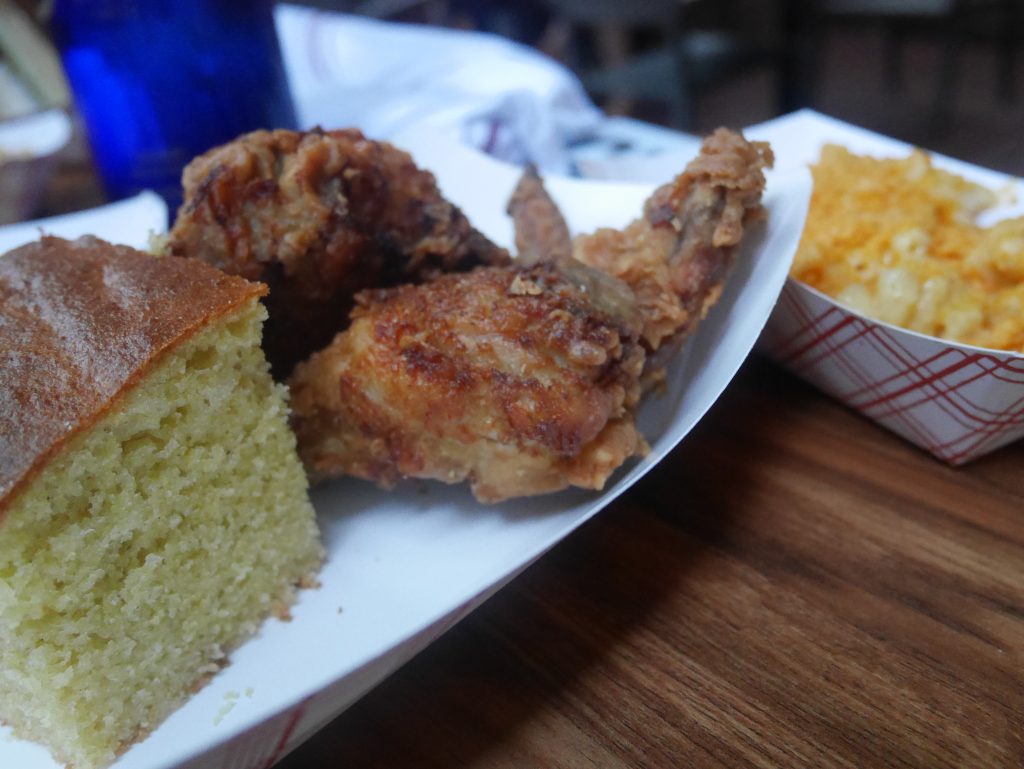 Day 2
If you are in the Hudson Valley then you probably want to spend some time on a farm. You are in farmland after all. Fish Kill Farms provides a full experience. They have loads of orchards of all varieties of apples, peaches and pears. You can even pick your own berries. Depending on the season and what is available. The farm has been around over a hundred years and passed down thru the family. In fact,Henry Morganthau, the original owner was a close friend of FDR and even came up with the idea of war bonds. The farm is full of history and great food. Fresh pies, produce and cider. I got to do some cider tasting and even bought a bottle.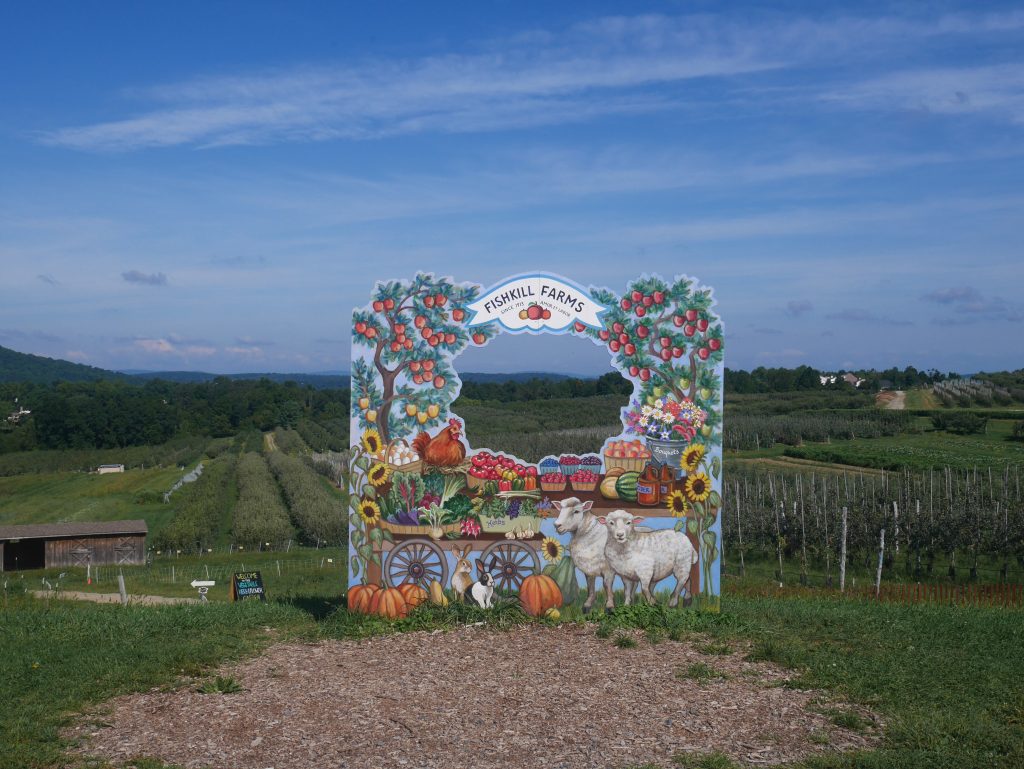 In case I didn't have enough history I headed over to Franklin D Roosevelt's House and Museum. Obviously I knew who he was and what he did but it wasn't until walking thru the museum and relearning all this stuff did it really hit me how important he was. I never appreciated all the things he did for the US until then. Seeing things as an adult changes our perspective a lot. I thought I was going to be bored and instead I was fascinated.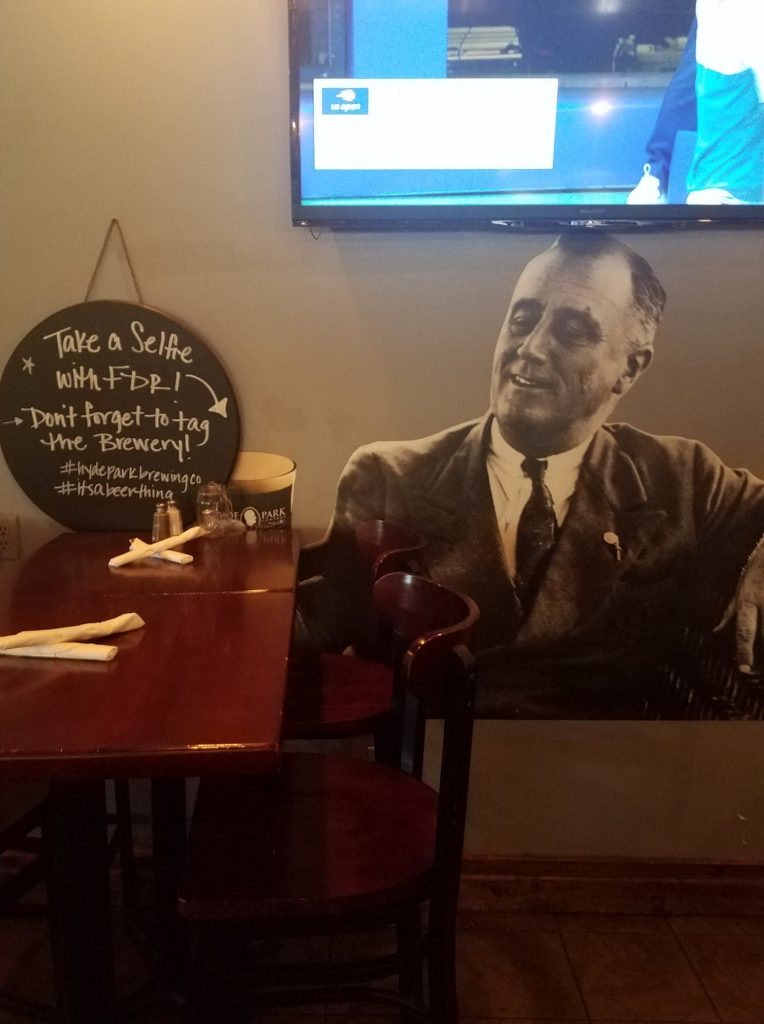 When we finished the museum we headed over to the Walkway Over the Hudson. This was the main purpose of my trip. I always wanted to do this. It did not let me down. It was a nice walk and had beautiful views, It is a really unique way to check out the landscapes, it's free and the walk is just over 2 miles.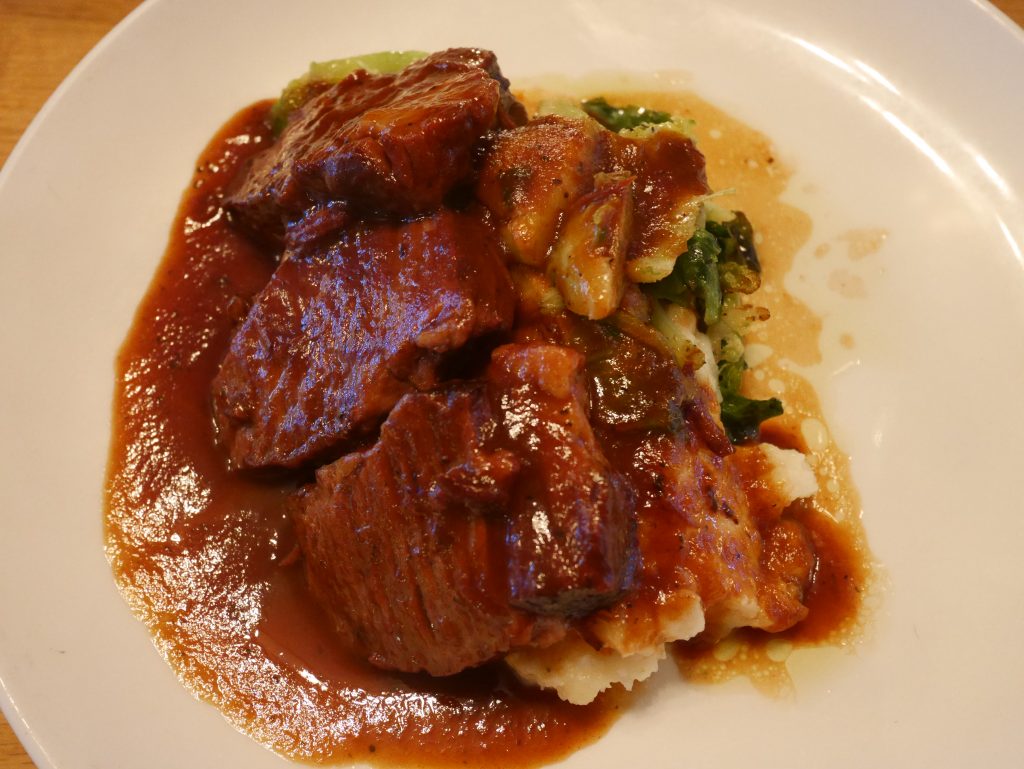 For dinner we went to West Main Kitchen & Bar. It is located in Wappinger Falls in an uninspiring area but the food really wowed me. It was Taco Tuesday with some interesting taco choices, Buffalo Chicken and Spicy Chorizo. The choices change every Tuesday. The decor is modern and the vibe is chill.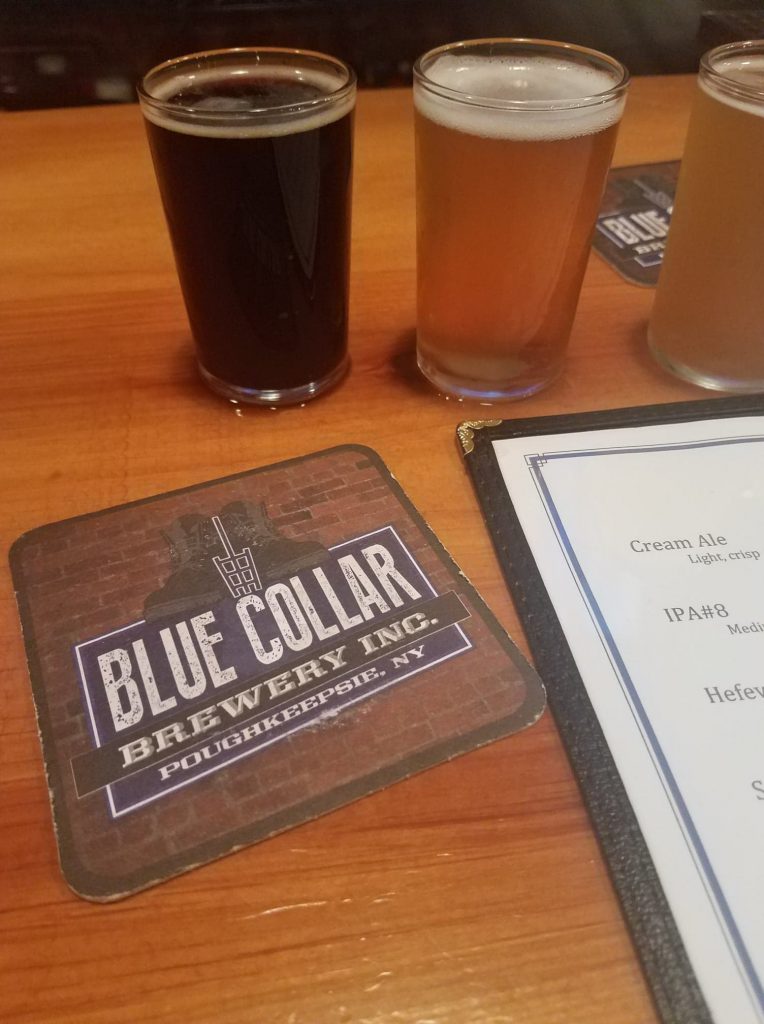 The night was young and I needed to check out more breweries so we went to Blue Collar Brewing. About a 10 minute drive from West Kitchen and Main, this brewery is also a full on restaurant. We did not eat anything because we were too full but the menu did look great. They offer drink and food specials during the week. The sampler was great because it offered all of their beers on tap making it easy to try out a bit of everything. As always the stout wins out but they do have a great cream ale!
DAY 3
Innisfree Garden was not what I expected. I thought I was going to be casually strolling thru paved paths with sprawled gardens inspired by Asia. Instead it was a bit rugged. I would recommend good walking shoes as you are on gravel and the paths are literal dirt paths not necessarily easy to navigate. The gardens are beautiful though. It is a great way to spend a morning with nature and they are considered one of the top 10 gardens in the US.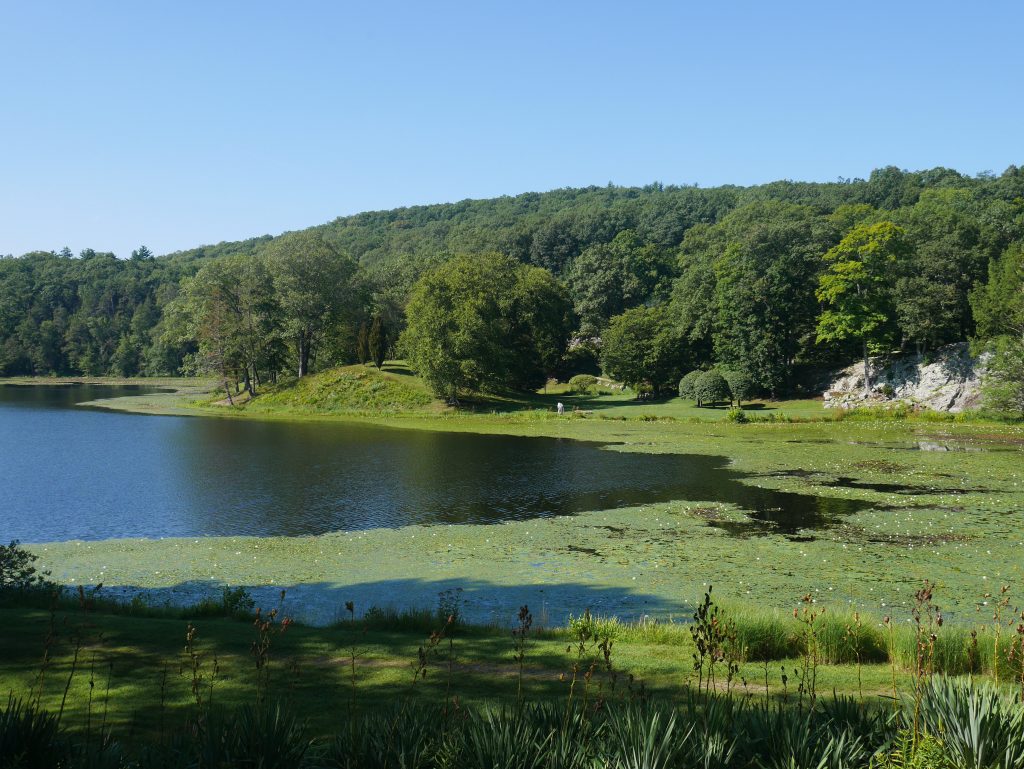 Since I had spent so much time at breweries it was nice to stop at Millbrook Winery. The people who work there were so friendly and took us on a tour of the vineyards and property showing us all the cool spaces and filling us in on the events they throw. Big cookouts, food truck events and even weddings. The winery solely caters to the area and doesn't produce enough wine to ship too far. All the more reason to pack up on bottles before you leave. They have sister vineyards in Italy and California and sell bottles from there as well. When you do a tasting you can sample wines from all their vineyards.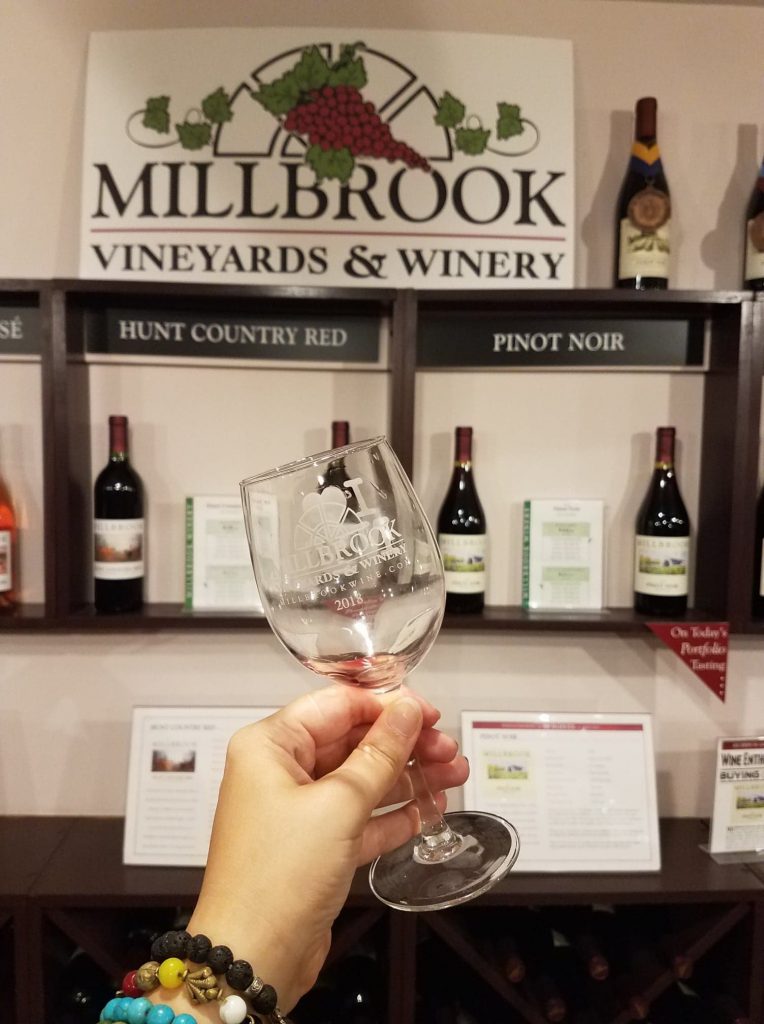 In case I hadn't drank enough we decided to grab lunch at Hyde Park Brewing before we did tastings and a tour. Located across the street from the FDR museum, inside you can take selfies with a big picture of FDR, which I obviously did. The menu is quite large but known for its burgers. I had a 96 degrees in the shade which was a spicy burger with pepper jack cheese, jalapenos and a cajun rub. They offer loads of vegetarian options too which is always nice to see.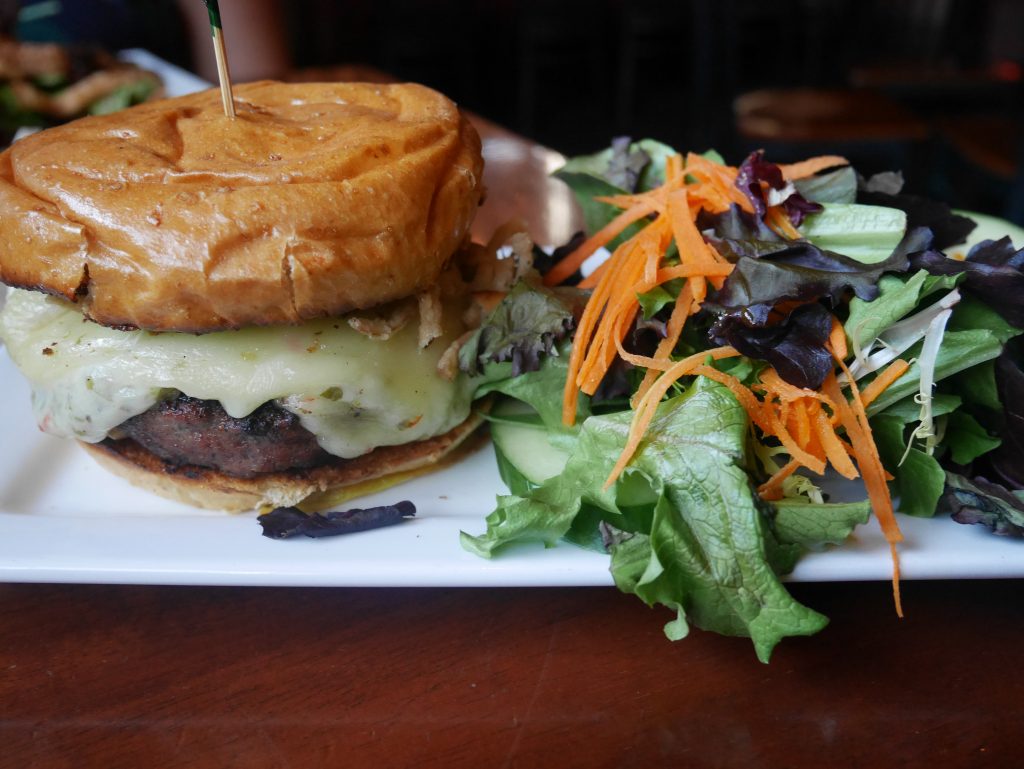 The story of the beer was great as well. The new brewer, Aaron Mass, had just taken over and was trying to spice up the variety that was being made. He didn't want to mess with the classics like the Winkle Lager but he wanted to bring in interesting flavors to new beers. He was working on his Pumpkin Ale when we were there and explained to us how he was using real pumpkin to flavor the beer. It wouldn't be as sweet as other pumpkins but it would have real natural flavors. I personally love craft breweries. The beers that are coming out of places like Hyde Park are being made with love and with the best local products.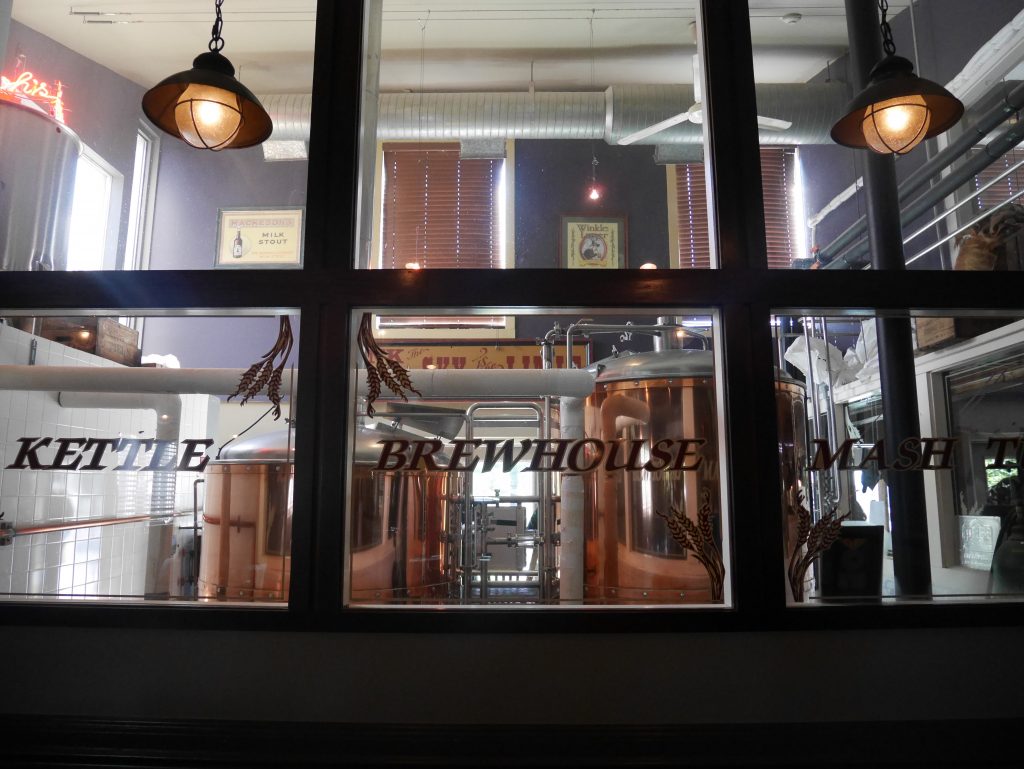 Last thing I needed to do before heading home was get some ice cream. The Beacon Creamery seemed like the best choice. They had loads of offbeat flavors that I would have loved to try. Unfortunately they were out of almost all of their flavors! I guess it is a good sign when a place is so busy they can't keep anything in stock. I settled on a chocolate Cabernet and I was not disappointed. I could taste the wine notes perfectly through out the chocolate.
With so much to do in the Hudson Valley this is just a snip it! I really loved Beacon and want to go back to further explore the town and the surrounding areas. Have you spent much time here? Do you have your own recommendations?