There are so many islands to choose from in Stockholm's archipelago. You would have to spend month's there to see them all. I was lucky enough to spend a couple days exploring two of them. Nasslingen and Roslagen. Indulging in delicious food, sweating in saunas and learning all about the military history of the area.
My first stop was Vaxholm fort. Built in 1544, it was a major point in Swedish defense against outside attacks. A major reason Stockholm was never infiltrated is the vast amount of islands in the Archipelago, making it hard for an enemy to make it thru without being spotted. Although you may recognize this fort because it was where they filmed Pippi Longstocking. The fort doubled as the pirate stronghold.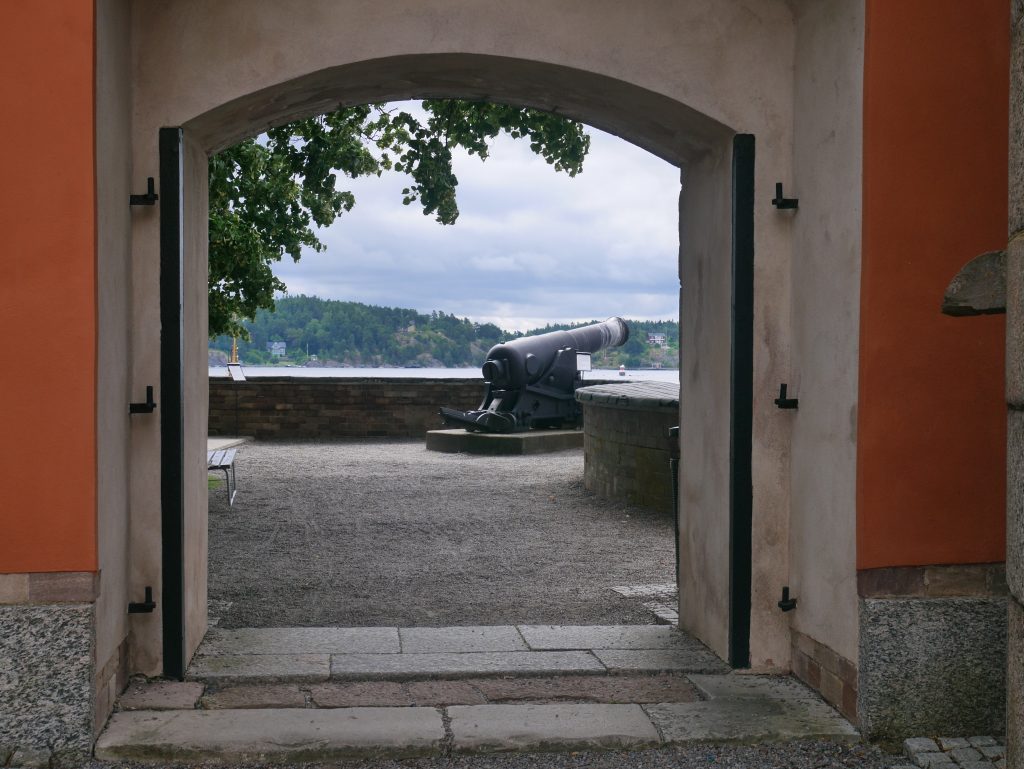 After exploring the fort we headed to Nasslingen, where we would be spending the evening. I had little idea of what to expect from the tiny island. Our guide was telling us that it was once the site of a military school and now he owned it. The island is dotted with typically red Swedish cabins. The larger buildings have several rooms more like a hotel. The rooms are clean and simple but the place really shines thru its restaurant and sauna.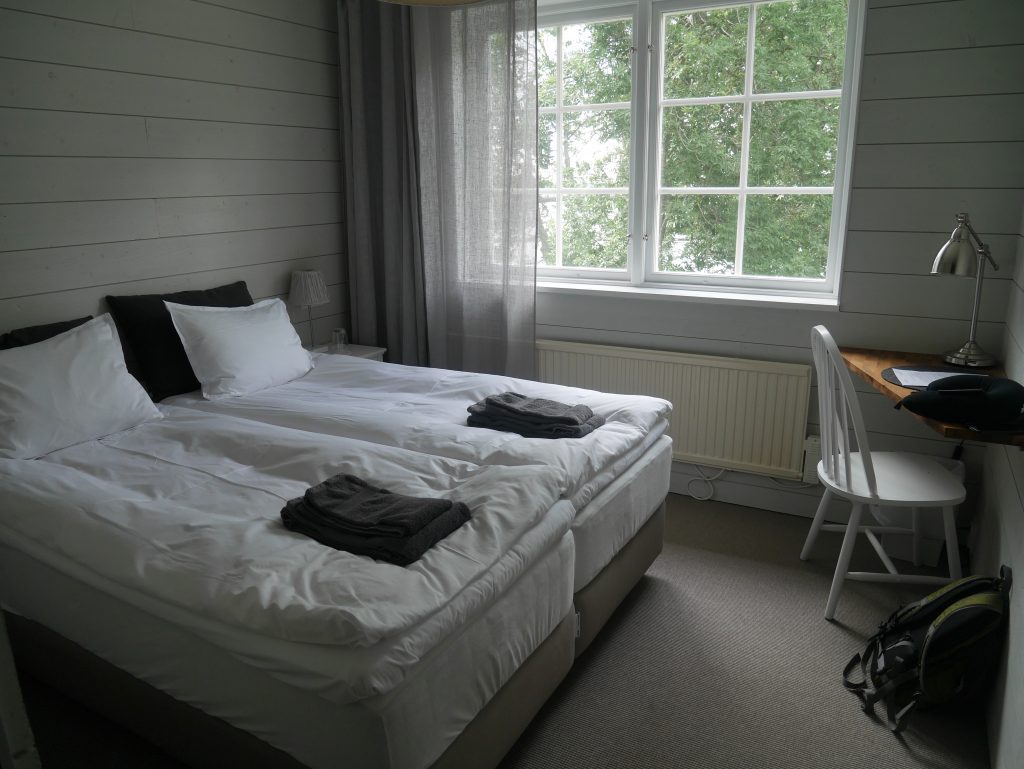 We we're lucky enough to eat several meals in the cozy restaurant, Svart Malin, that overlooked the water and the archipelago. I am not a fish lover and that is a hard thing to be in Sweden. However I had a cod to die for. Guess I can't say I don't like fish anymore.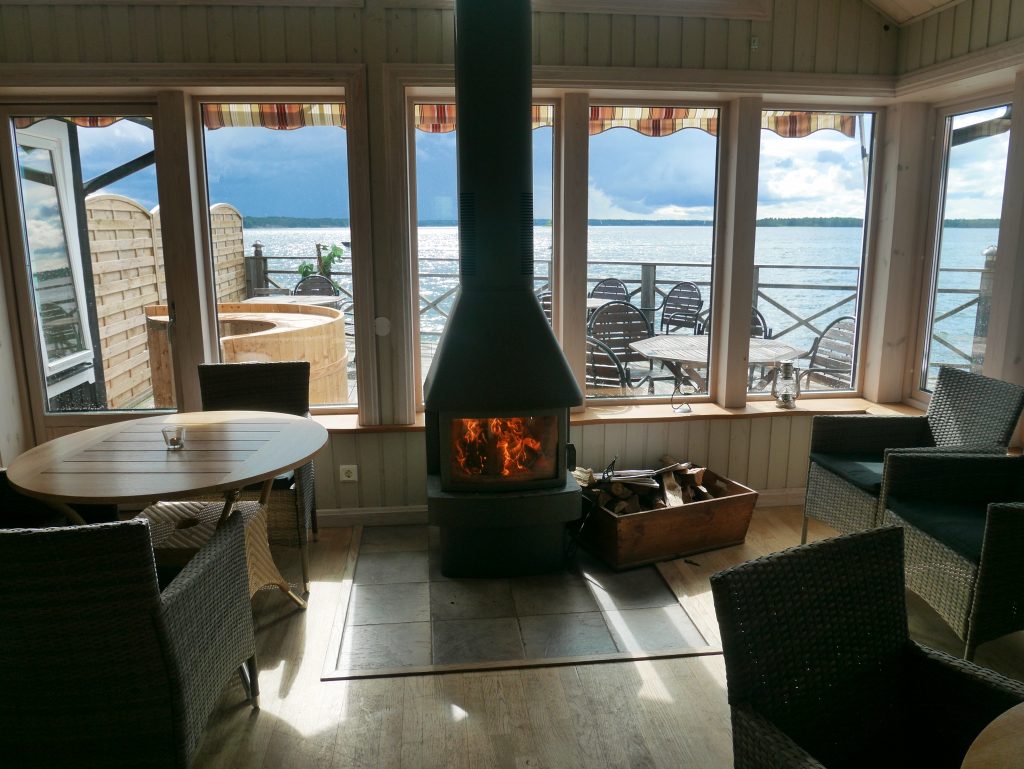 After watching the sun set from the deck of the restaurant and taking as money pictures as possible we all headed into the sauna. Nasslingen has three separate saunas and a giant hot tub. Free flowing beer and wine, a hot tub and a never setting sun : what more could you ask for in a July night?
After staying in the hot tub until the wee hours of the morning I headed down to breakfast, sad to leave this wonderful place but excited to explore Roslagen.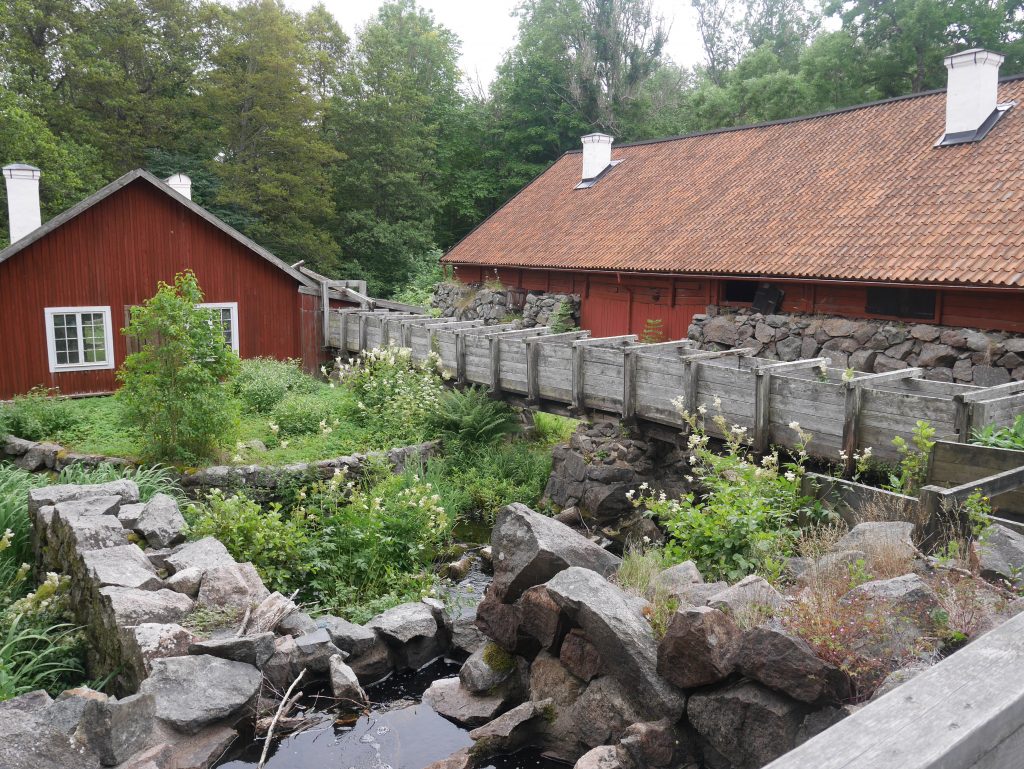 We went to Siaro Fortress. It was built on the busiest part of the canal closer to Finland. The interesting thing was it never saw any action and was closed almost instantly after it opened. The fort did not have very good vantage points and would not have been very practical for battle.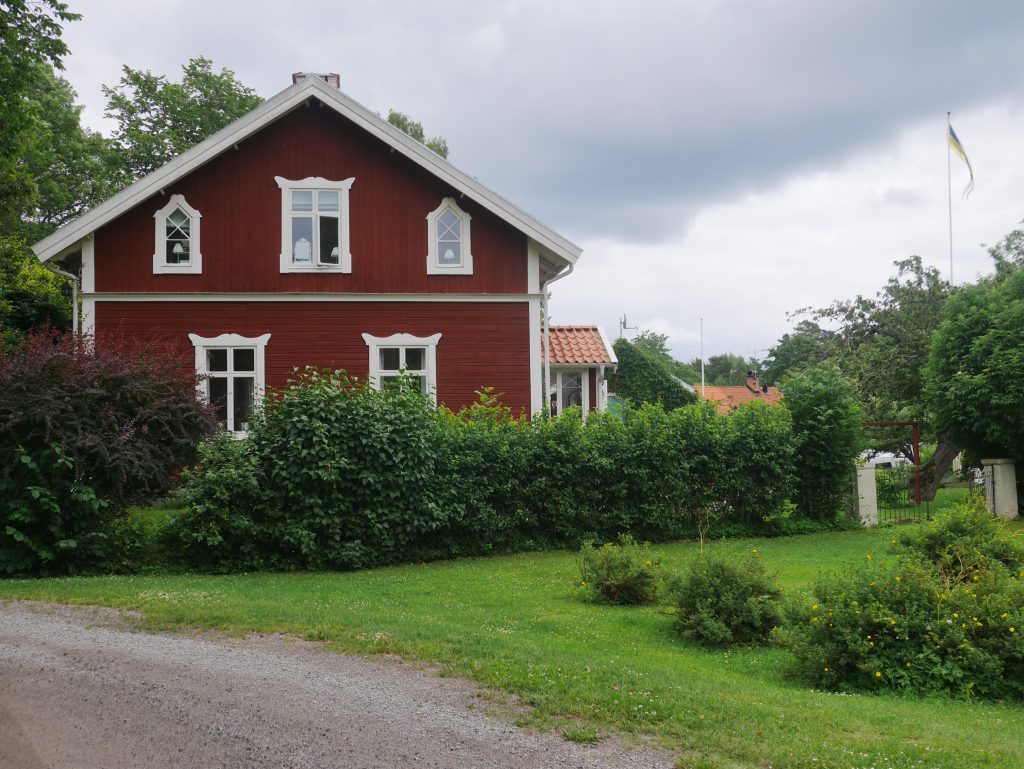 Our last stop was the picturesque village of Wira Bruk. By looking at the cute little red houses and perfectly manicured lawns you would think you were walking thru a storybook village not a manufacturer of weapons. Home to a former iron works site, you can only tell when you head into the barns that hold the old equipment which was used to make loads of weapons in its heyday.
Having originally known nothing about Sweden's military history it was wonderful to take a trip thru some of its important stories.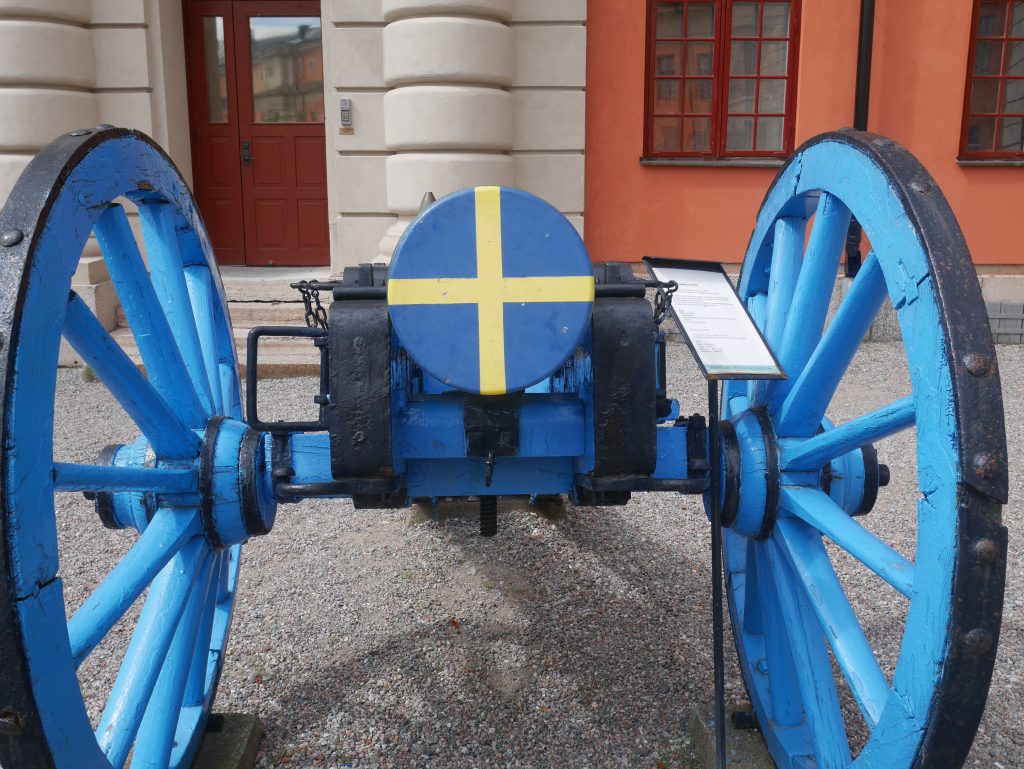 Have you been to the archipelago? Which were your favorite islands?