Getting up at 630am is not generally my favorite thing. Sometimes you have to just deal with it. Sometimes it is worth the lack of sleep. Getting to spend the day with Bus Travel Iceland in the Snaefullness Peninsula was one of those times where it was worth it.
Snaefellnes Peninsula
I did not know anything about it when I signed up for the tour, I just wanted to explore as much as possible. The driver was so knowledgeable and funny. Obviously it was very cold and it can be tough trekking around all day but he made the experience even more enjoyable.
For me the highlight was the frozen waterfall and the Arrowhead Mountain from "Game of Thrones" I did not realize that the tour would include so much from "GoT". Many scenes from seasons 6 and 7 were filmed near the peninsula. All things Jon Snow and the wall. I apparently missed the crew being in town to finish filming the final season.
We had lunch at a tiny local shop that specialized in lamb stew. I took the mushroom bisque which was equally amazing. Everything was homemade. The place also doubled as a museum for a nautical workshop as well as a library. It was quirky things like that that really made the day.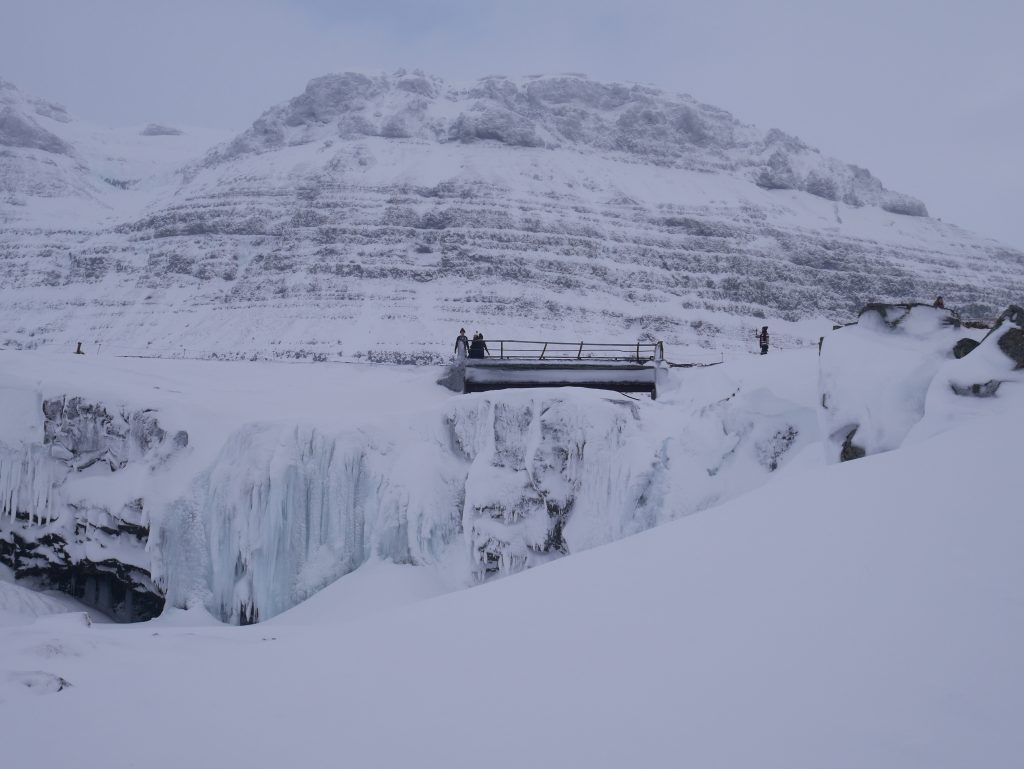 Also, surprise ice cream. We went to a dairy farm that specialized in ice cream. Obviously the highlight to any trip for me. Plus you could watch all the cows!!! So cute.
Going in the winter is obviously a totally different experience then going any other time. Our last stop were the black sand beaches and well…there was no beach to be seen. We couldn't even drive all the way out without getting stuck and having to turn around because of all the snow. Never the less it was beautiful.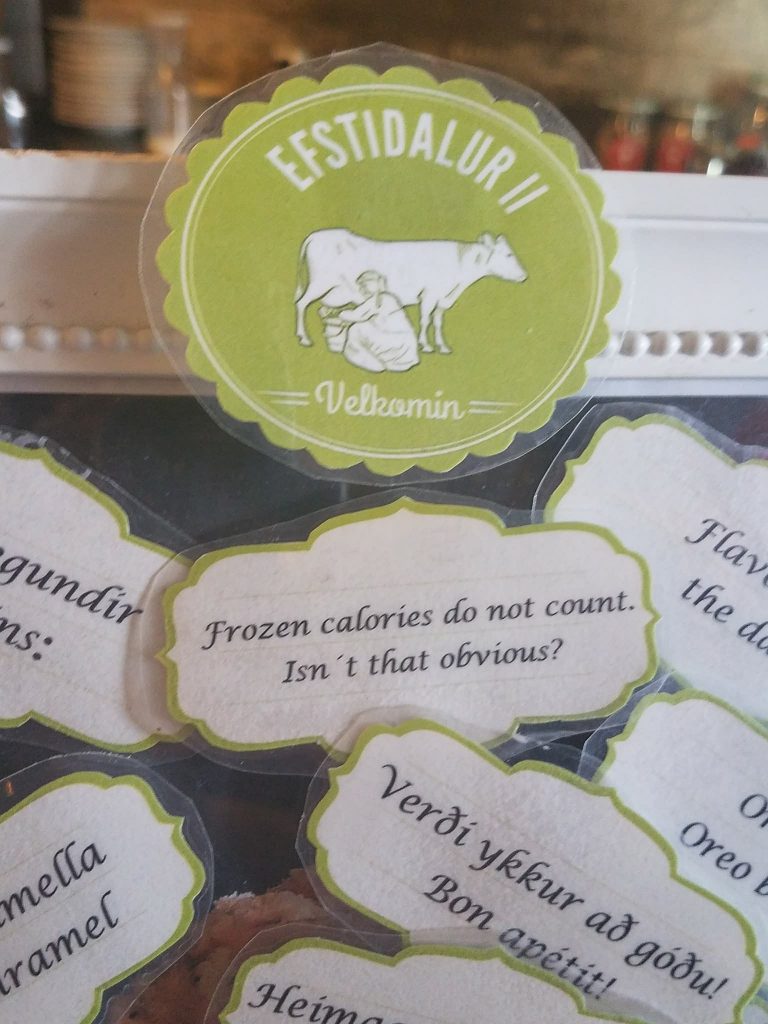 The Northern Lights
Taking a Northern Lights tour is an interesting experience. Since it is not so much a tour but standing around outside for lengthy periods of time hoping you will be blessed with these dancing lights. No guarantees as Mother Nature is not predictable.
We drove for awhile chasing the lights. Trying to find a good viewing point with little light pollution and no other people around.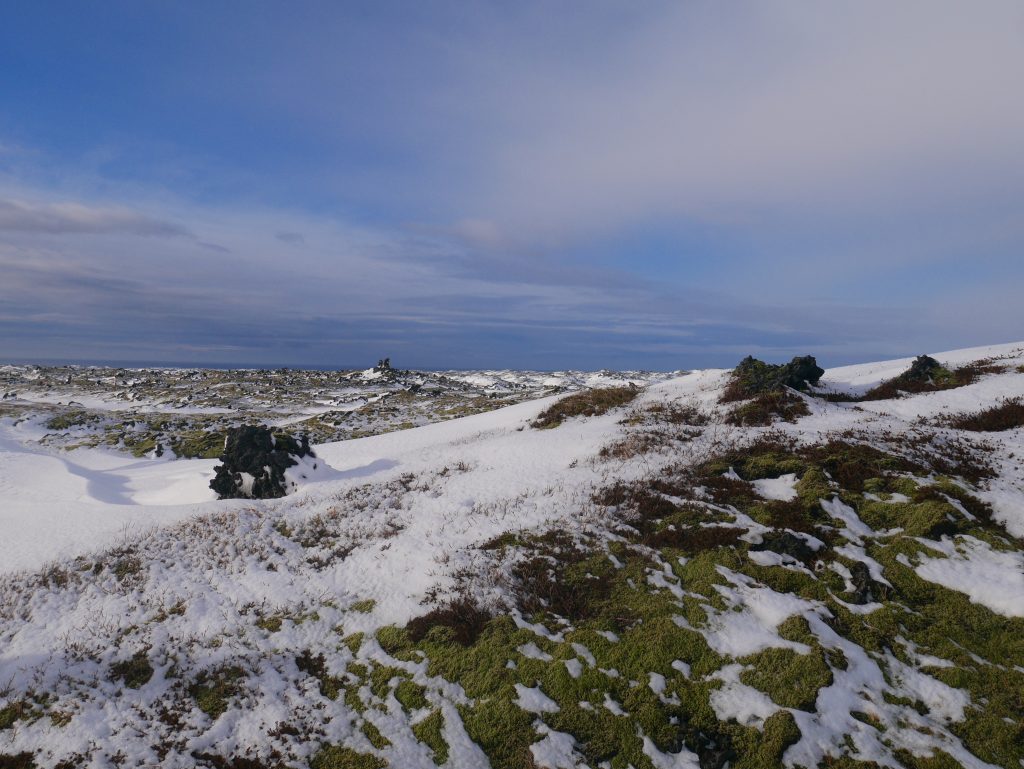 Seeing the lights was a perfect experience. When we pulled our van up the guide set up hot chocolate and donuts. Everything was illuminated in white snow. From out of no where about right Icelandic horses came running up to us as the sky started to turn green.
Unfortunately my camera did not pick up the lights. Maybe because they were not super bright or maybe because I need a better camera. But they looked cool. It was green lines thru the sky dancing with each other. It was a great night. After looking at the lights for 20 minutes I was ready to get out of the cold and back on the bus.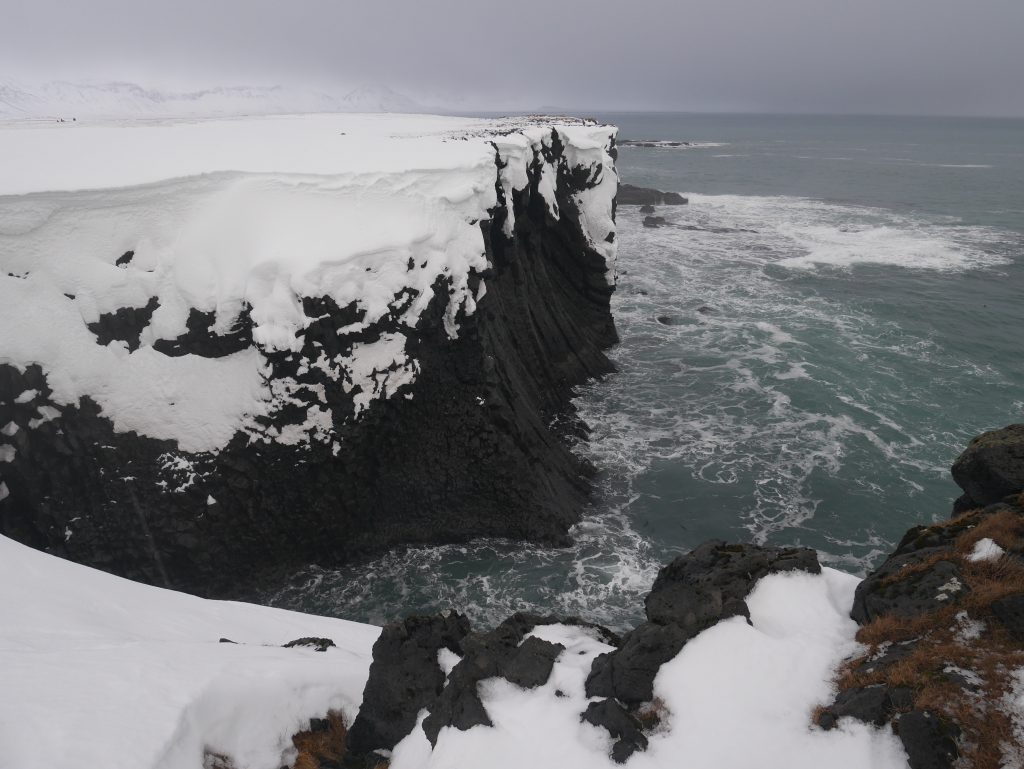 Iceland in the winter is not easy. It is long dark days and cold. The weather is unpredictable and there is a good chance that the tours you book might get cancelled because the roads are being closed often. However the snow brings something special to the landscape. The frozen tundra that covers the area in the winter months creates a unique look you wont see in warmer weather.
And if you don't go in the winter, you will never get a chance to see the Northern Lights. It is impossible to see them at any other time because there is too much light.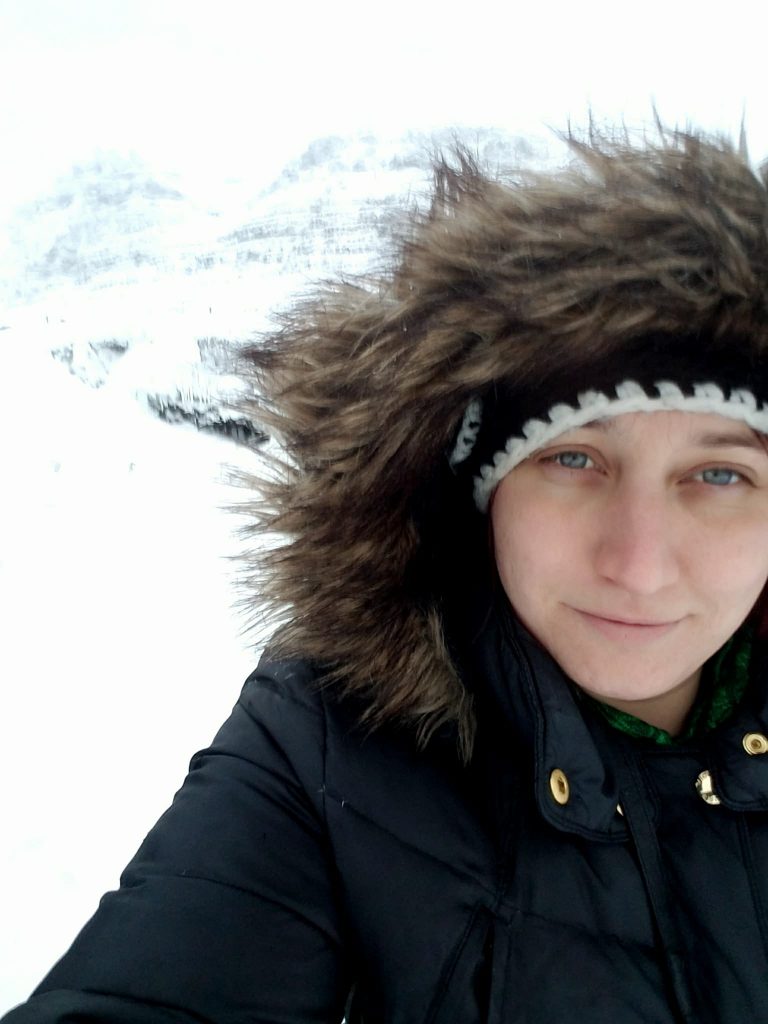 I would like to thank HI Iceland once again for hosting me on my stay and helping me explore all of this.
I would also like to thank  Bus Travel Iceland for there wonderful tours and for a once in a life time experience. Check out there tours here. They offer way more experiences then what I did. There is something for everyone.