Brighton was the city that helped make my decision to go back to England. I had read a few articles and was sold on this adorable seaside town. Give me a beach and I am happy any day. Include a famous pier and a quirky castle and I am booking my tickets stat!
     Luckily
Brighton
is not that far from London. It took me about an hour to get there. The city is quite small and easy enough to walk. I love cities where I don't have to worry about public transport and can do everything by foot. How can you really get a feel for a place when your being shuffled around?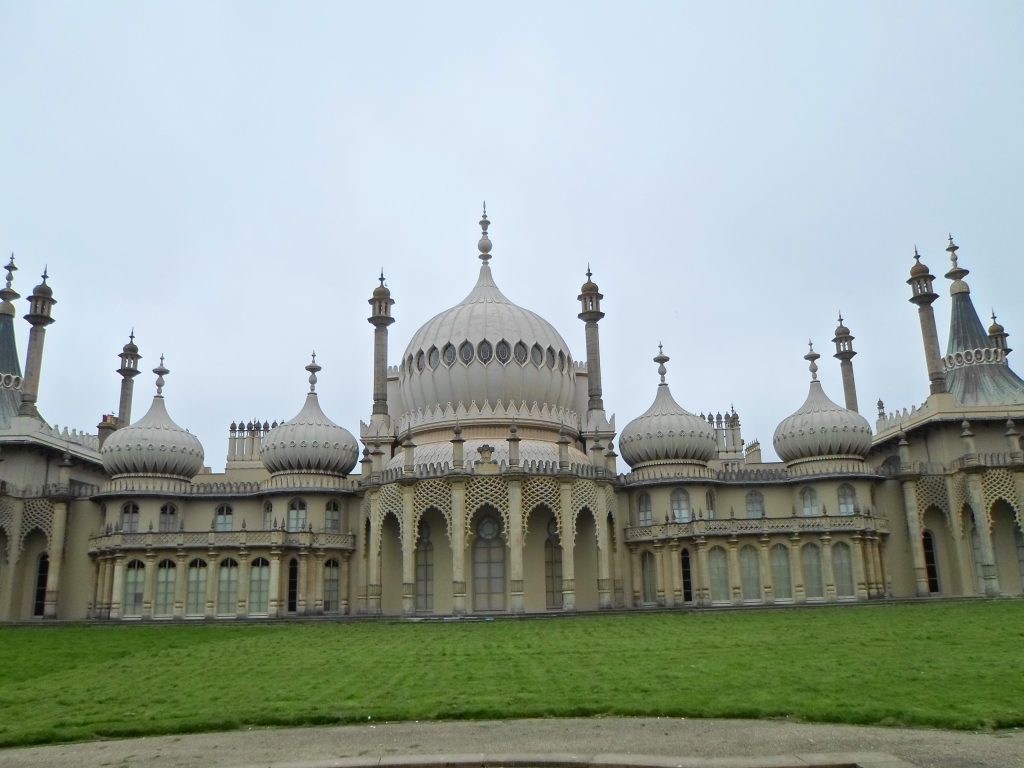 It happened to be a little rainy that day. Every so often it would drizzle and it was mostly overcast but there is something about the exploration of a new city that makes the weather easier to handle. If I was home I would be less likely to venture out and I certainly would not be walking anywhere. Although I had two specific destinations in mind I wanted to wander as much as possible.
 Brighton is a huge summer destination for people who live in London. Tons of people spend the warm months on the rocky shores of this town. Maybe that is why the cafe culture is so prominent. As I walked towards my destination I saw tons of coffee shops boasting different blends and free wifi. Having been partly inspired to come by reading this
article
by Young Adventuress.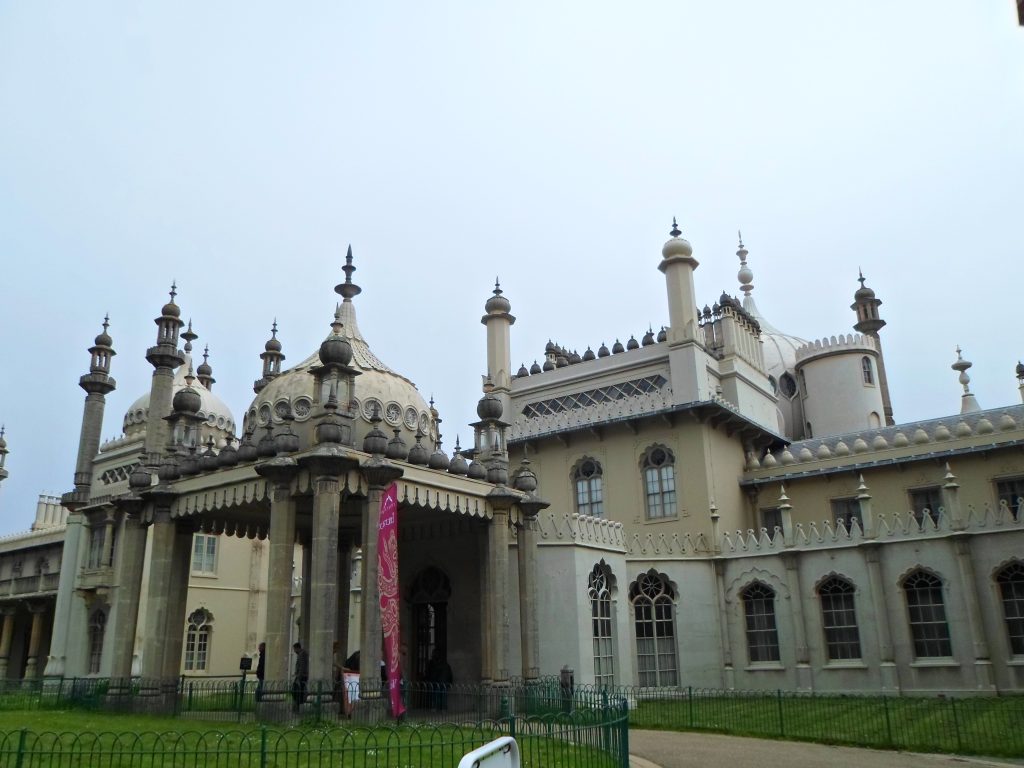 I love a beach town. I live on a island and I am always surrounded by water and I love it. However my favorite part of Brighton was definitely Brighton Palace. It is by far the most unique palace I have ever been to. From the outside it looks like a Mogul Indian Palace. With its high rounded columns it is reminiscent of the Taj Mahal, on a smaller scale of course. Once I saw it I knew I was in for a treat. I excitedly bought a ticket inside.
     George was also well traveled. He enjoyed exotic destinations and built this place to mirror that. The interior is completely Asian styled. From pagoda shaped entrances to bamboo railings there is nothing this place lacks in excess. My favorite thing in the whole building is a the dining room chandelier. We were not allowed to take any pictures while inside and it was the first time I ever wanted to break that rule so bad.
 A 12 foot long silver dragon painted with jade looked like it was coming out of giant leaves that were made to look 3D. Hanging from the large dragon where 4 smaller silver dragons. It was stunning. I stood in that room for about 15 minutes just staring at it.
I wondered for a few more hours enjoying a meal on the pier before I boarded a train back to London.
Have you been to Brighton? What was your favorite part?