If you didn't know, Savannah holds the tittle for the most haunted city in the United States. They stole the coveted title from New Orleans, now second.
They wear the title like a proud badge. At least in some circles. When you walk down any street you can find clues as to just how much the citizens of the city believe this to be true. Fish spouting water so the spirits can't cross their front steps or the light blue paint above their doors to make spirits think its day time.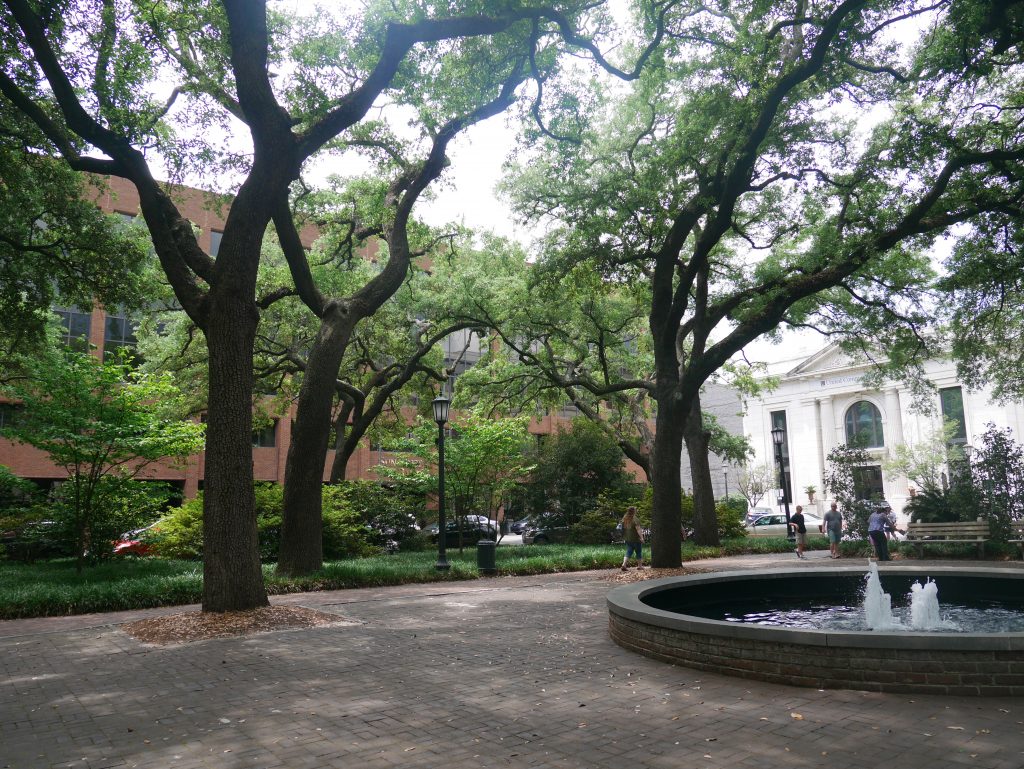 I have always believed in ghosts. There were two times in my life where I think I experienced a ghost. Even if I didn't already this tour would have made a believer out of me.
Maybe you recognize the name Patrick Burns. He has a TV show for awhile on TruTv called Haunting Experiences. Burns got involved in paranormal investigation as a way to deal with his brothers death and after all these decades he still tries to communicate with the dead.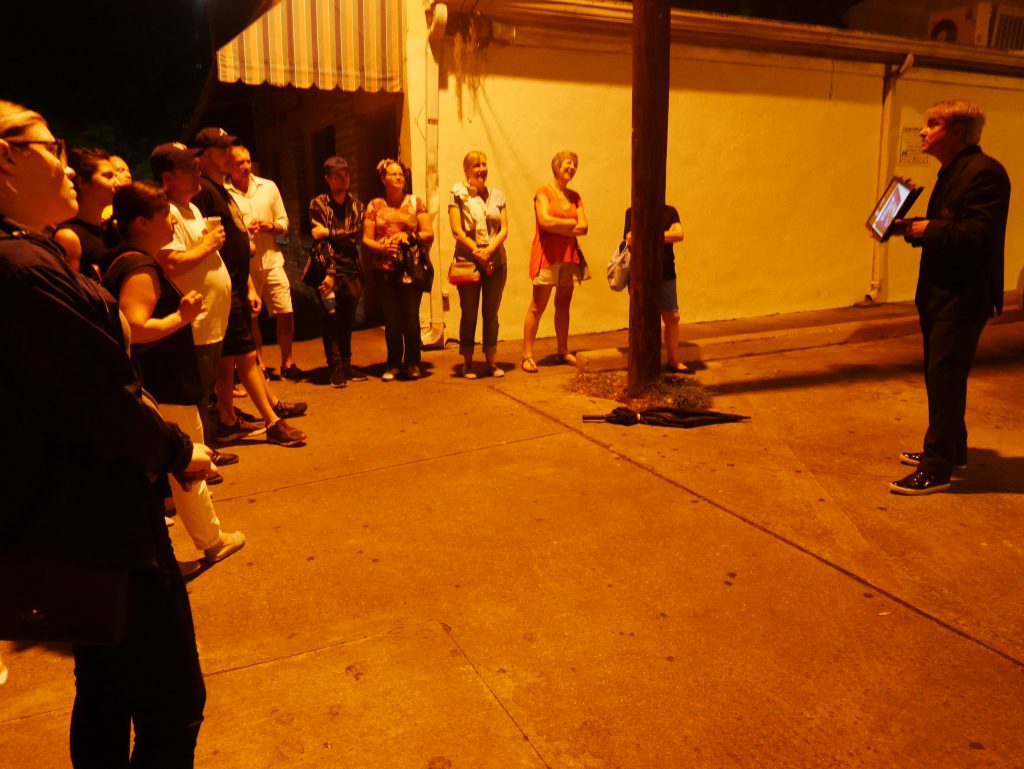 It makes sense to come to Savannah. It seems like a variable playground for paranormal activity.
He now does paranormal investigations and leads tours with the company 6th Sense World. The tour I did was not an investigation just history and some evidence of spirits that he has encountered.
Leading us thru the dark into the creepy, quiet streets of Savannah Patrick Burns paints a picture of what lies beneath you and around you.
I kind of wish I did a paranormal investigation. Although it might prove to be too scary if we actually came across something.
He carries photographic evidence of ghosts seen in windows and EVP recordings he has made with groups hes gone out investigating with. The recordings will give you chills and make you think twice about things that go bump in the night.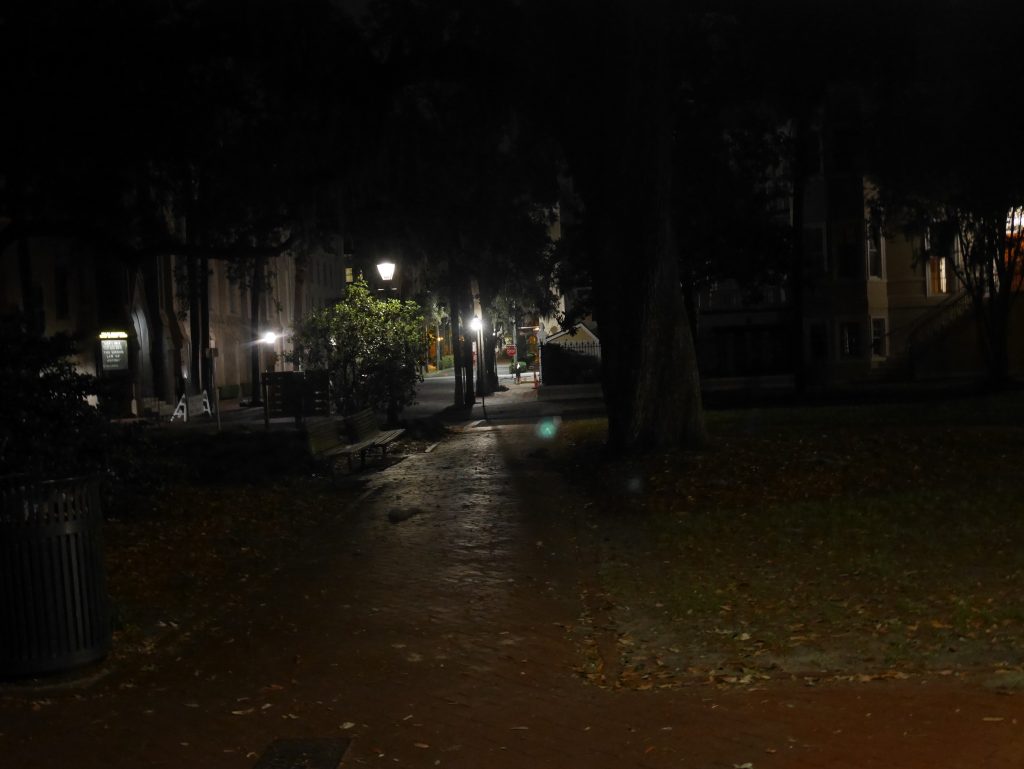 Not that all spirits are out to get you. Some hauntings are more friendly then others.
Savannah is a city buried on its dead. Literally. For years slaves where thrown into mass graves in an area that now is a beautiful square.
Countless unmarked graves surround the city. Obviously over the centuries the city has become more built up and spread over what used to be burial grounds. If you have ever seen a scary movie nothing pisses off a ghost more then having a house built on top of it.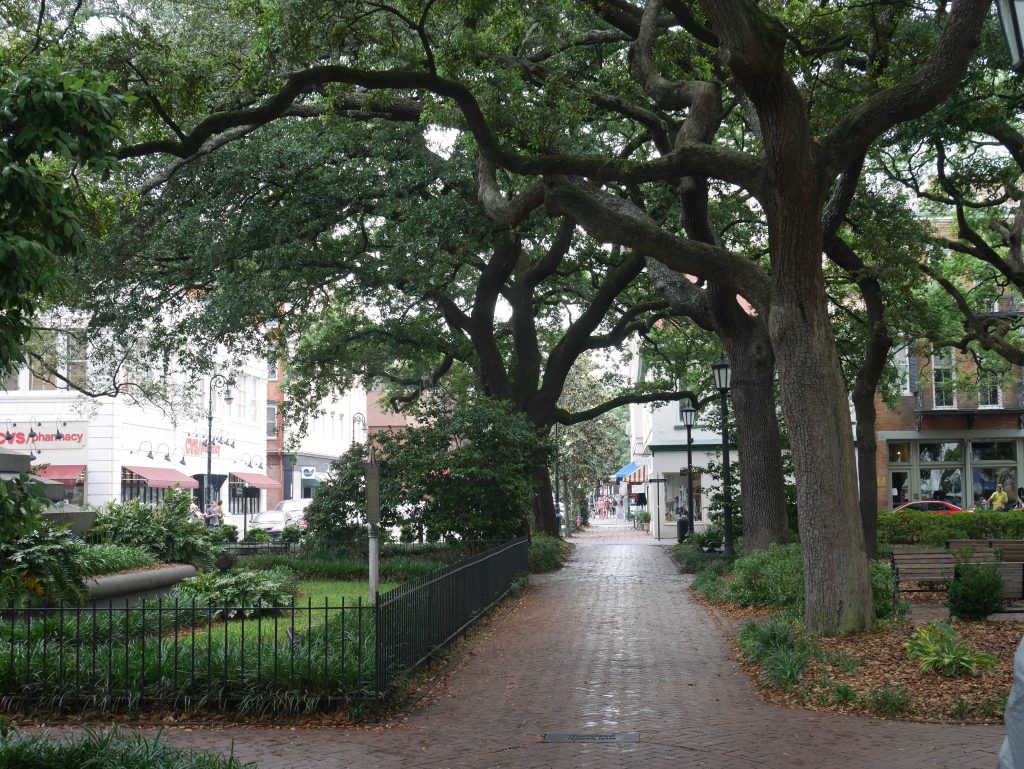 The streets of Savannah are lovely, moss covered trees. They are restored Victorian mansions . They are are the restless spirits of times past.
I have only done one other ghost tour a long time ago which was a more traditional "this is where someone died and now they say their spirit haunts here" kind of tour. This tour was not about specific ghosts. He hears random spirits and sometimes has no idea what he is picking up on his recordings. It is truly chilling.
One story that has a ghost attached to it you just may be familiar with. Have you heard of " Midnight in the Garden of Good and Evil"? In 1994 Savannah was put on the map when the book and movie became a success. It tells the story of Jim Williams and his trial for killing his lover. It involves murder, lies and of course, voodoo. Did Jim actually do it? Was his death supernatural or just anxiety? I don't want to spoil it but I recommend checking it out.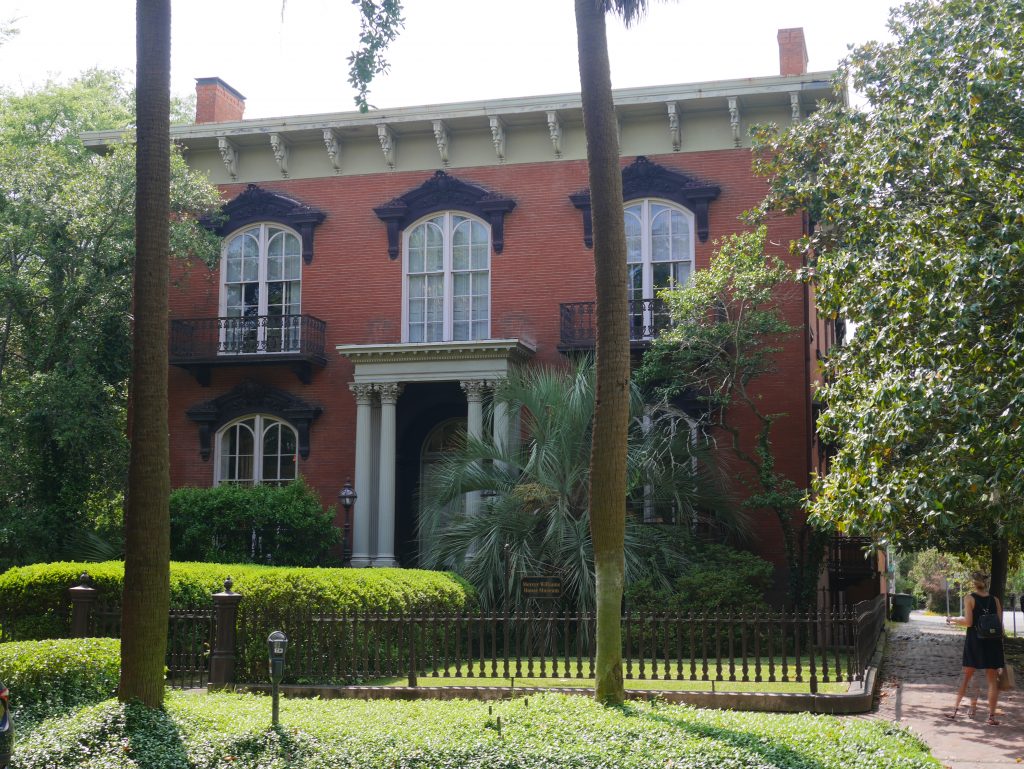 Are you a skeptic or a believer? Maybe taking a tour will change your mind. Maybe it won't but it is still fun to feel the hairs on your arms raise
Have you done a ghost tour? What do you believe?
I would like to thank 6th Sense World for inviting me out. It was truly an interesting experience. If you are in Savannah and interested in taking a tour with them they offer a few choices. The tours Patrick Burns runs are among their most popular. Check out their website for more information.