Since I was in high school I have been obsessed with the Harry Potter series. Once I started reading them I could not put them down.  J.K. Rowling you just might be my hero.I would wait anxiously for each book to come out and read them slowly because I did not want them to end. Years later after all the books had been read and all the movies came out something amazing happened. Universal Studios built The Wizarding World of Harry Potter.
I wanted to wait to visit it for at least 6 months. I could imagine how packed and crazy it must have been at first. Universal Studios has two theme parks. The original Universal Studios and Islands of Adventure which is newer. IOA has some neat worlds nestled inside of it. It has all the super hero rides like Spider-man and my personal favorite Jurassic Park. Situated inside Islands of Adventure the world of Harry Potter expands to include Diagon Alley and Hogwarts.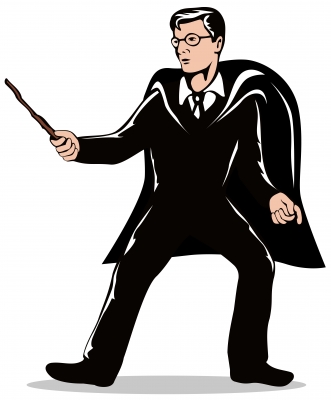 When you walk through the gates you are immediately greeted by the train station and (usually) a live guard who you can take pictures with. As a huge Harry Potter fan being able to walk through the gate and feel like I am actually in Hogsmeade! In the winter!(Snow capped buildings people!) And drink Butter Beer! ( tastes kinda like cream soda) This is a book nerds dream come true. It could not look more like the movies.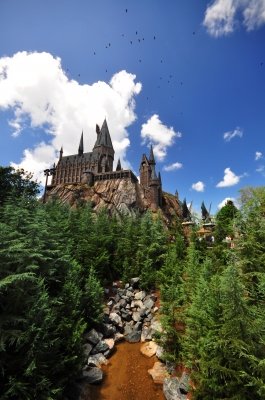 They not only have the store fronts for pretty much every store mentioned in the books but you can go inside each store and boy tons of Harry Potter themed items. Want a wand? Head over to Olivanders you can make your own wand just like Harry , Ron and Hermione (for a hefty price) or you can buy a replica of own of their wands along with almost any other character you can think of. Want some candy? You can buy a chocolate frog or a Bertie and Botts every flavor Jelly Bean (watch out for the vomit flavored ones).
There is even the Hogs Head where you can enjoy a beer or site down for English themed food at The Three Broomsticks restaurant.
If this wasn't enough Harry Potter I nearly fainted when I heard that opening in the summer of this year they will be adding a new addition to this wonderful world. In the adjacent park, Universal Studios they will be adding Diagon Alley. Including a few new rides! You will be able to explore Gringotts Bank along with an exciting new ride and take a journey on Hogwarts Express on platform 9 3/4. The train will then deliver you to The Wizarding World of Harry Potter located in the next park. I am now overly excited to go back. My next journey to Hogwarts and the world of the chosen one himself Mr. Harry Potter, sadly, won't be until next year.
Are you a Harry Potter Fan? Have you been to The Wizarding World of Harry Potter?