By the time I reached Austin, Texas we had been on the road for nearly two weeks. Spending a lot of time in a car getting from one destination to another we decided we would try to walk most days we were exploring cities. Turns out Austin is not so easy to see by foot. A lot of the big things to see are far apart from each other.
I was apprehensive when we signed up to do a van tour with Austin Detours but I couldn't find a walking tour company. Once I got to the city I understood and once I met Jason ( my very friendly guide) I had no apprehension anymore.
Jason was what you want all tour guides to be like. Inviting, friendly and enthusiastic. He took us around the city with ease and his stories about Austin made you love the city before you even saw any of  it.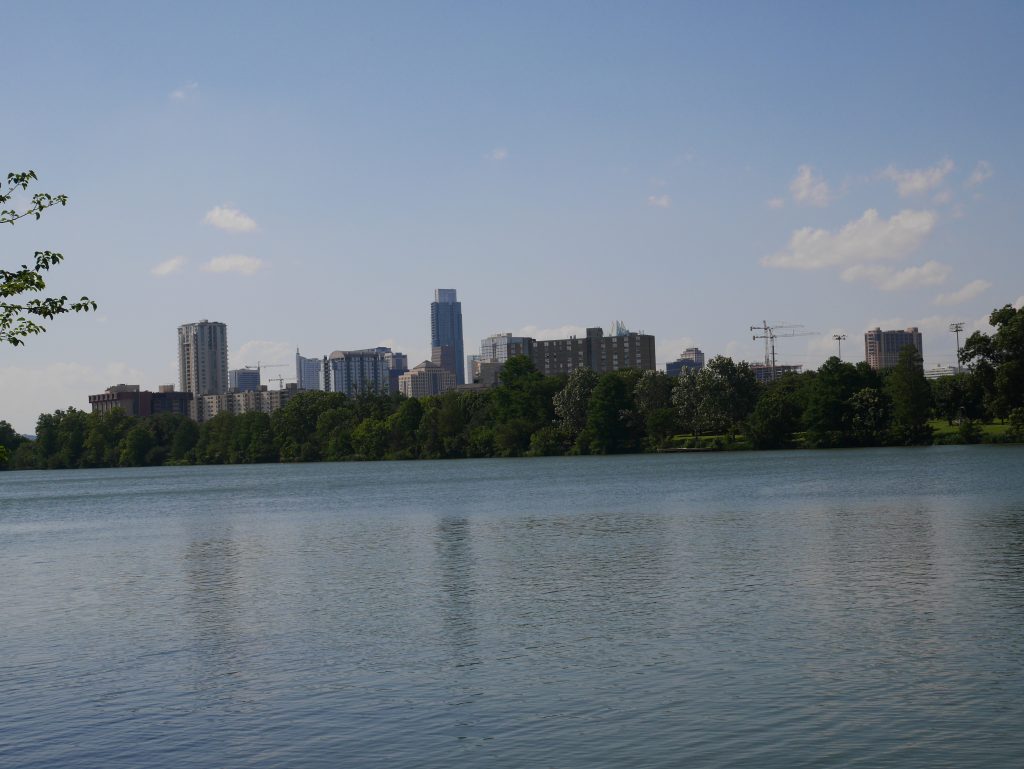 It was my first time in Texas and even though Austin is a lot different then the rest of Texas I was glad we had chosen it as our destination. I am not saying that just because I am a liberal Northerner and I won't like the conservative, gun toting Texans but in a city that is described as " a blueberry in a bowl of tomato soup" I figured I'd enjoy the quirky musings of  Austin better.
Just so you know there are a lot of guns in Texas. I was told by a man from San Antonio " In Texas, we carry guns…deal with it." Ah ok sir.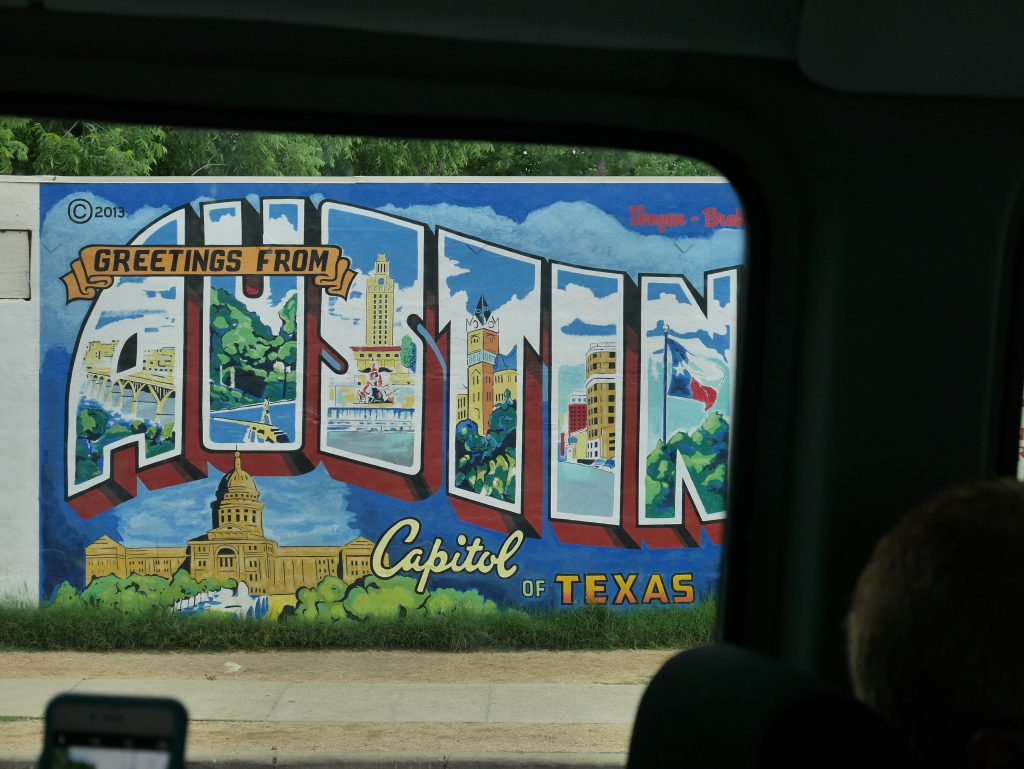 The tag line for Austin is the same as Portland "Keep Austin Weird". There is evidence of it every where. From  the food truck pods popping up all over the city, to the drag bars on 6th and the graffiti parks.
When I was in Austin I caught a drag show at one of the many gay bars. The atmosphere was fun and vibrant. The show was fantastically over the top. The following night we went up and down Dirty 6th, which is what the locals lovingly refer to 6th Street as, hitting up different rooftop bars and listening to live music.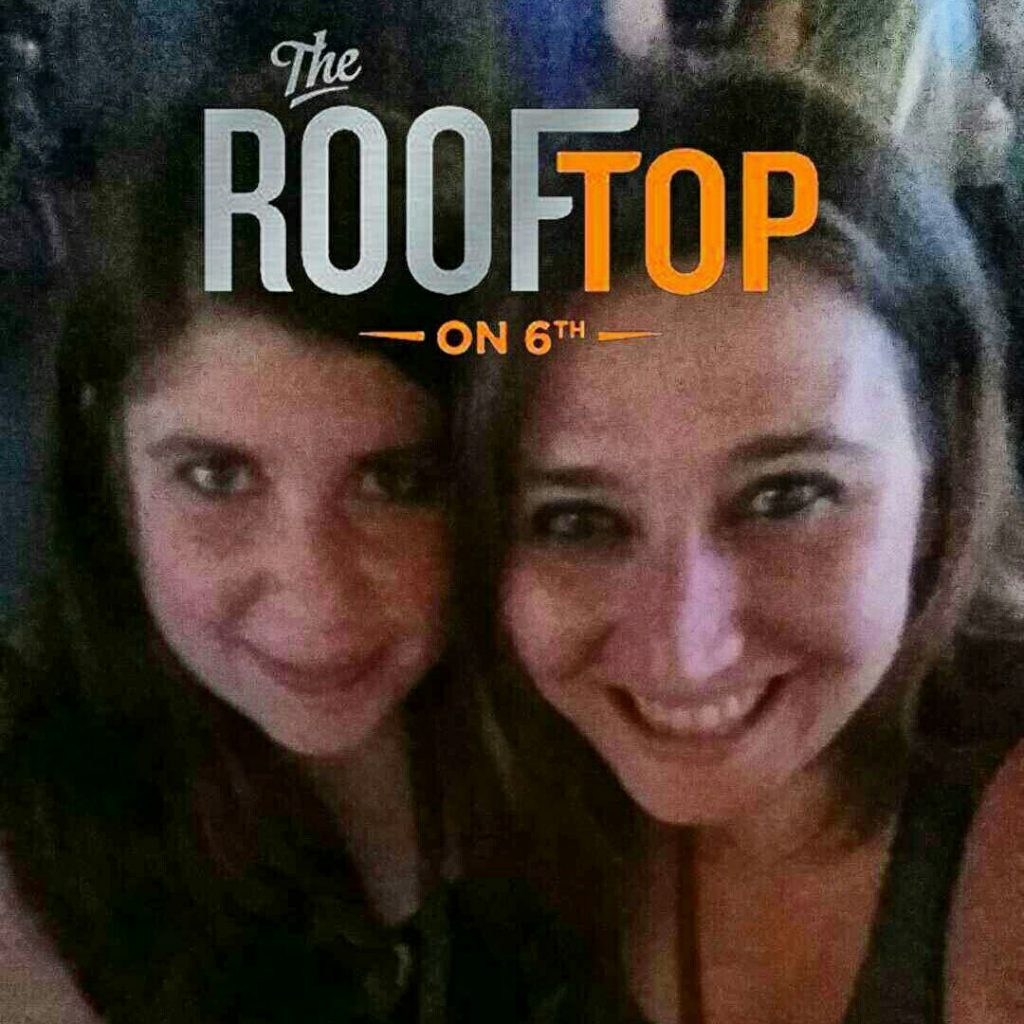 Whether you are looking for something quirky or want to relax on a quiet roof top bar, Austin has your pick. In fact they have a ton of newly renovated houses turned bars. They are dark, hip and sexy.
Austin is a college town. Over 50,000 students attend the University of Texas. It explains the hipster-esque vibe and the embrace of an alternative lifestyle. With youth comes change and Austin is ready to embrace it all.
The grounds of the capitol building are some of the most beautiful I have ever seen. Although Austin may be a unique city in the state of Texas it is also the capitol of the state.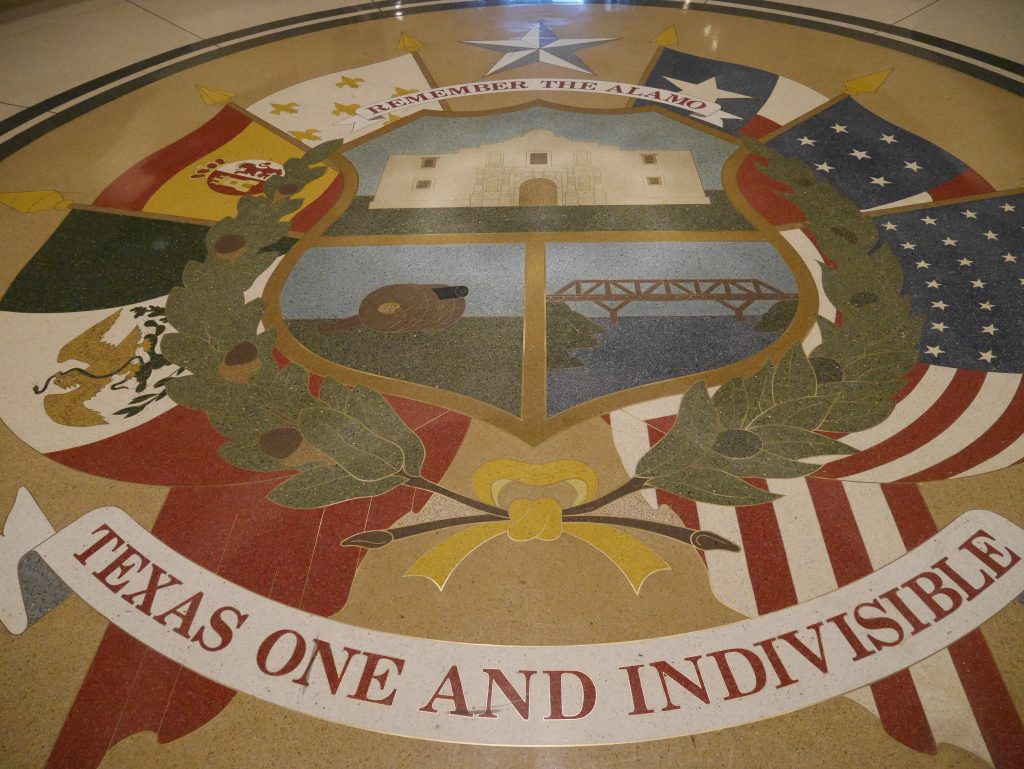 You can do a tour of the building daily or you can just wander around on your own and appreciate the beauty. The people of Austin actually use it for daily activities. Whether your looking to play frisbee or have a picnic the lawn is there for you.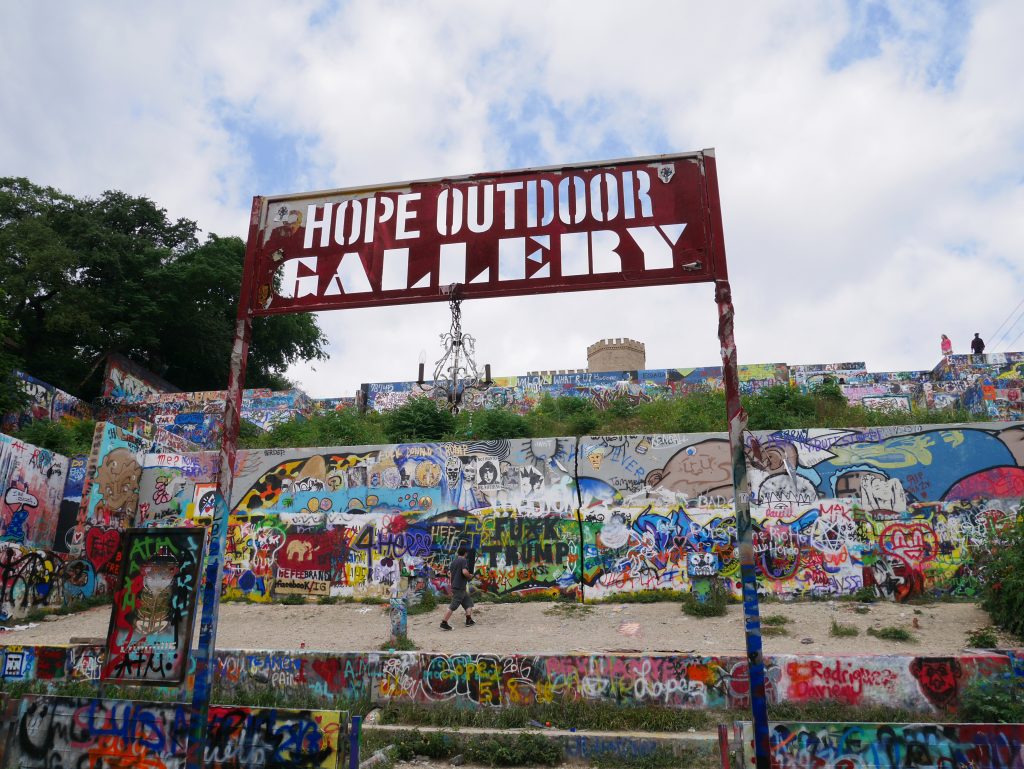 A hidden gem that Jason brought us to was the graffiti park. Meant to be a housing project, they ran out of money on, there is a whole area with concrete slabs and nothing to do with them. Except create art of course.
The tour ended with cake pops at a food truck pod! My red velvet one was delish!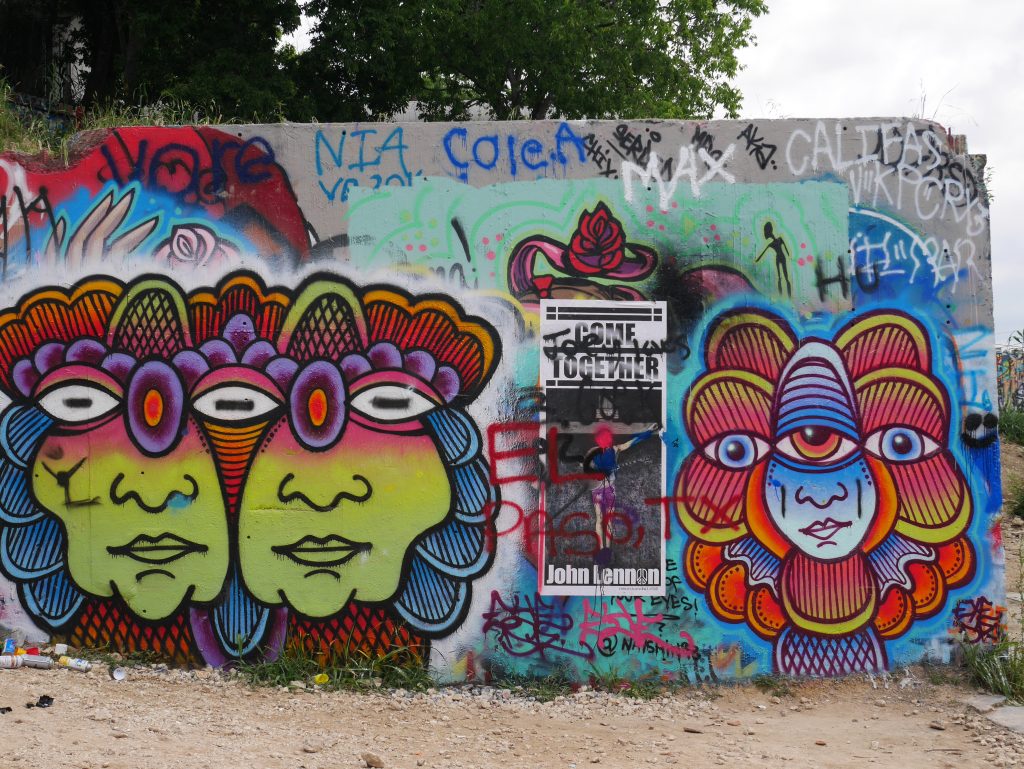 I really enjoyed Austin. There is a great feel to the city,  It is young, hip and adventurous, It is a city that cares about art and its future.
I would like to thank Austin Detours for taking me out and showing me their great city. If you are interested in a great van tour check out their website here and book yourself a tour!
The tours are small, guided tours that involve being seated in a van and also small amounts of walking. They are a great way to cover a lot of distance in a short time!