I recently wrote about how wonderful Fontainebleau is. If you would like to escape crowds (which I always do) go to Chateau de Fontainebleau.
That is not the case for Versailles.
In fact it is probably the opposite. You will never go to Versailles and there not be a crowd but it won't matter because it will be everything you wanted it to be and more.
To say I was excited to visit the great château would be an understatement.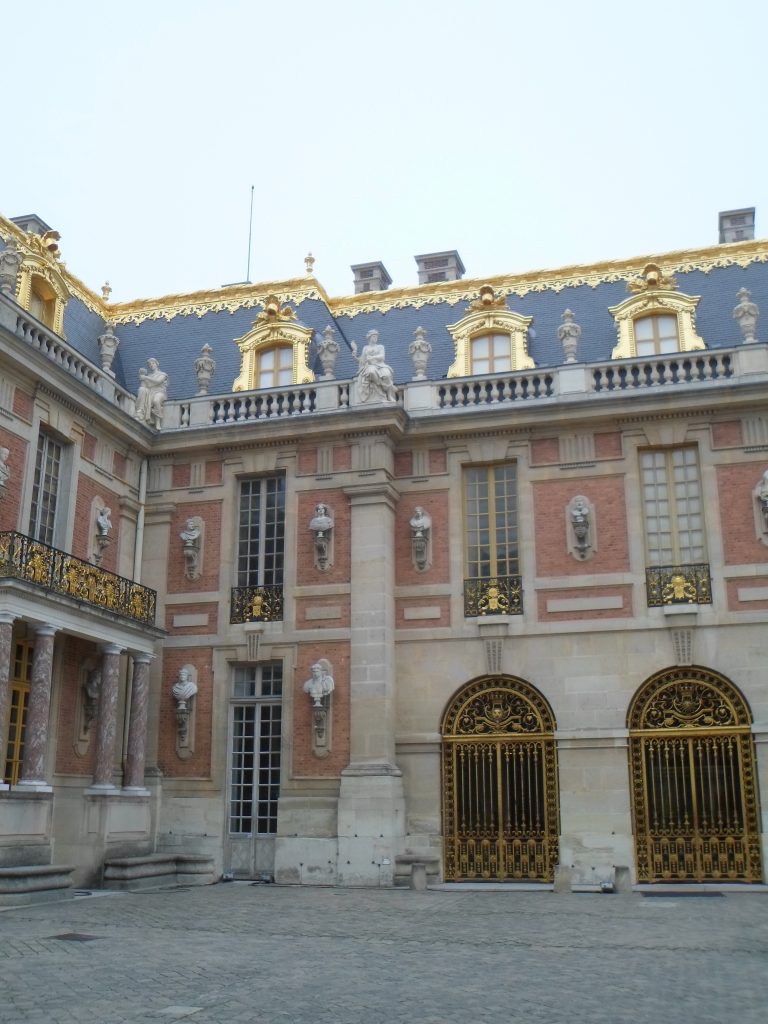 I had missed it the first time I went to France and it was the reason behind my second trip. I fell in love with French history and its characters and possibly none more so then Marie Antoinette. I am not sure why she fascinates me as much as she does. Maybe it's becoming Queen at such a young age or the idea of her part in bringing about the French Revolution. The more I read the more intrigued I am and then I stumbled upon her contribution to Versailles. The Queen's Hamlet– I knew what I had to see.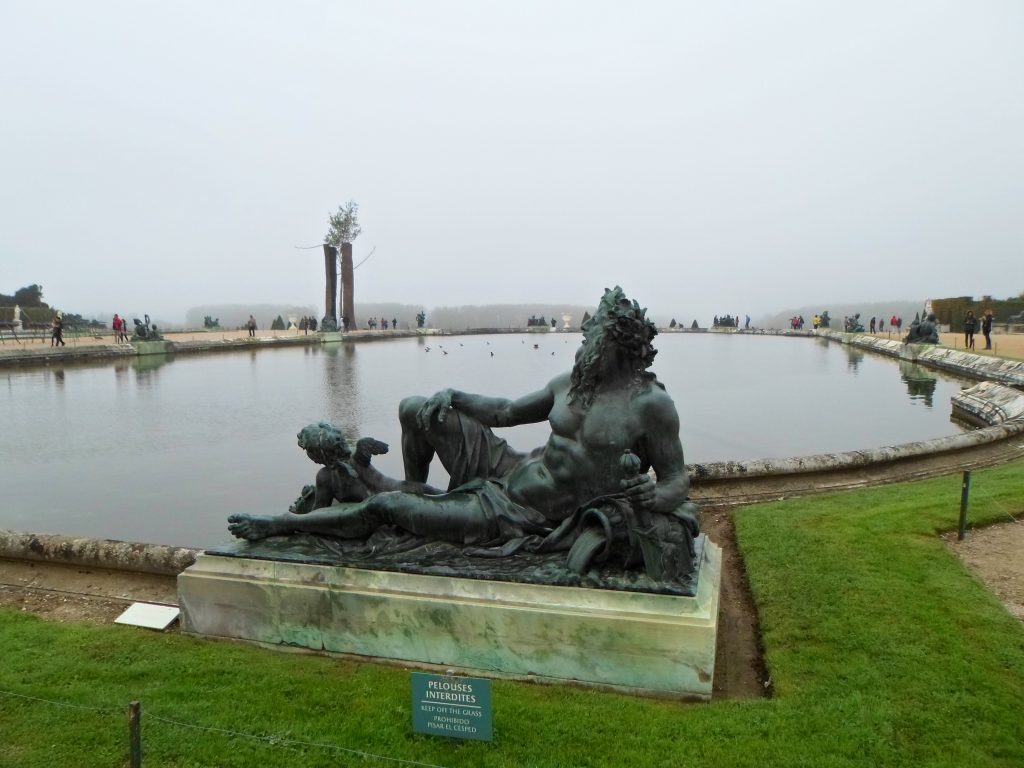 When you arrive at Chateau de Versailles it is immediately overwhelming in both its size and its grandeur. I walked up on a considerably rainy, overcast day and could barely make out the crowds around the building. Now Versailles is huge. I know I had read that is was big and the grounds were beyond amazing but I did not realize how big until I had to walk it. We had booked our tickets in advance, which I recommend it was a huge time saver. I took one look at the line heading into the Grand Apartments( home to the famous Hall of Mirrors) and decided we should start at the back and work our way up.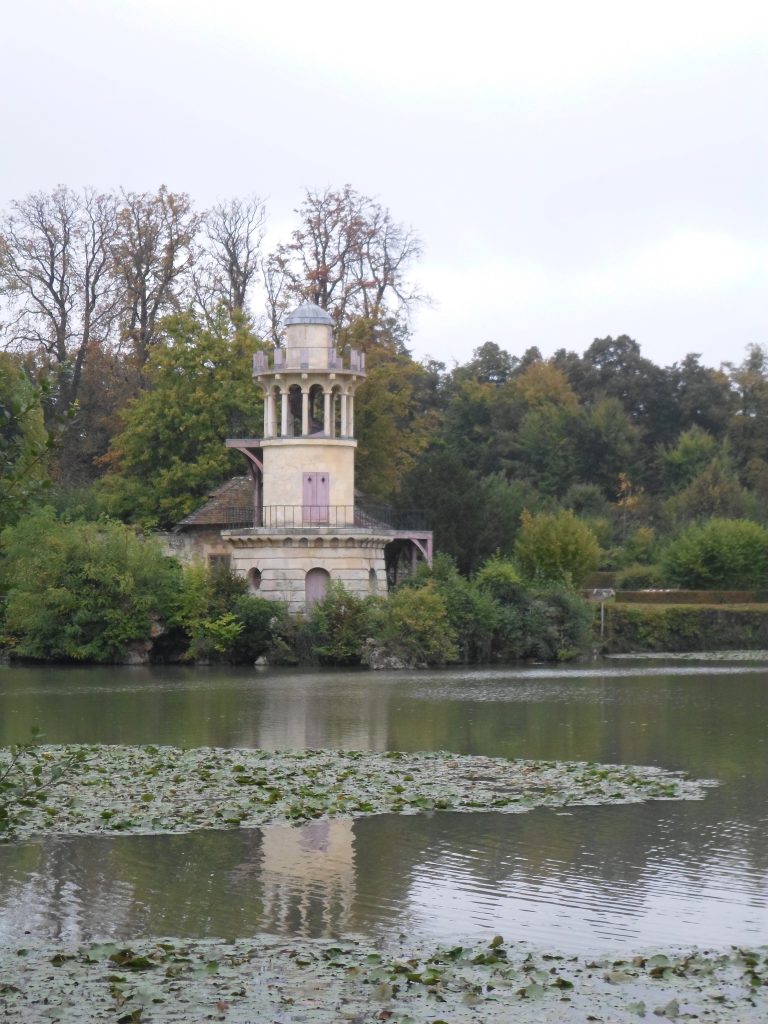 So we walked. There are options for bikes or golf carts but in the name of saving money we opted out. What a better way to see these mesmerizing grounds then by foot? They were beautiful. The gardens are so massive they need their own day to be able to see them all. We walked through some of the windy mazes all the way back to the Trianon and the Petite Trianon. Louis XIV ( the sun king) used them to get away from the hectic court life. Later Louis XVI gave the Petite Trianon to his wife, Marie Antoinette. Not long after they were crowned she had the Queen's Hamlet built. Beyond her château is more land and if you are willing to walk just a little bit farther it will be worth it.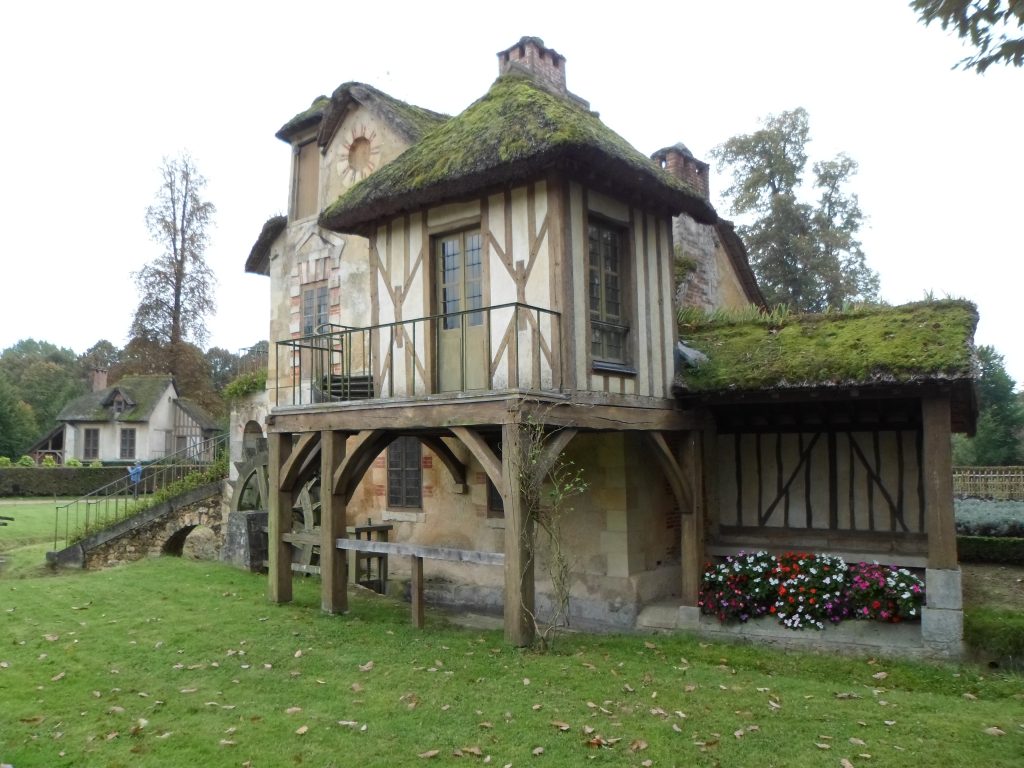 You head through a faded white gazebo surrounded by long wispy trees and tiny little streams, everything was still a bright green. Then you come upon a decent size lake filled with lily pads and you see the beginnings of the tiny village. Construction began in 1783. Basically it is a working peasant village and farm where the queen and her friends could play. I find this the most fascinating part. While Marie Antoinette over spent the countries money and eventually built her own playhouse where she could pretend to be a peasant , the real life working class of France were starving in the streets.
How could they not pick up arms and revolt against that? It was like she had not a clue of how terrible she was.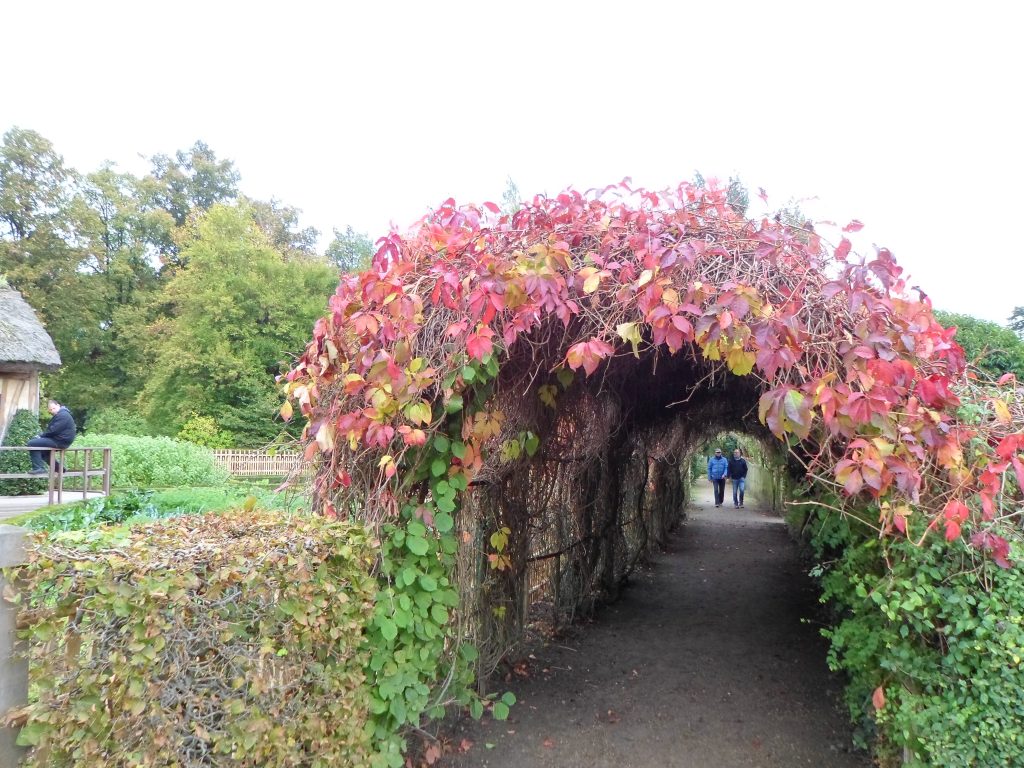 Since we started in the back of the property we then had to walk all the way back to the Grand Apartments. On our way back, located in the mid way on our long walk, we stopped at a very cute brasserie, where I indulged in some very delicious tiramasu
We spent some time taking pictures and enjoying the crisp air before heading into the next building. The Grand Apartments were crowded but a lot less then they had been a few hours before when we arrived. The Hall of Mirrors was beautiful. Filled with long , sparkling chandeliers and walls tastefully covered in paintings. The site of the treaty of Versailles was filled with tour groups, tons of them. It took me a long time to get a shot of me in the (mostly) empty hall.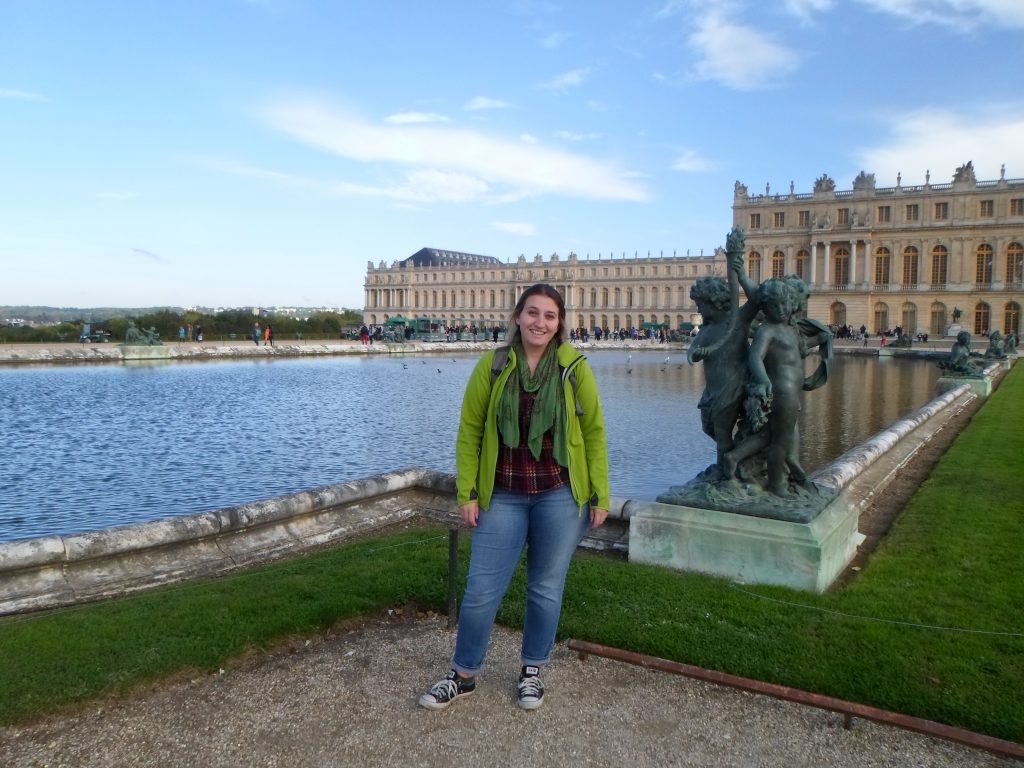 Versailles is remarkable and worth the crowds. Not many things can live up to the expectations but I believe my day at this château had.
Have you been to Versailles? What is your opinion?